11 Must Have Tools to Scale an eCommerce Business | Article – HSBC VisionGo
In this article, we look to identify the tools that we find most useful for eCommerce businesses in order to scale.
Startups · · 7 mins read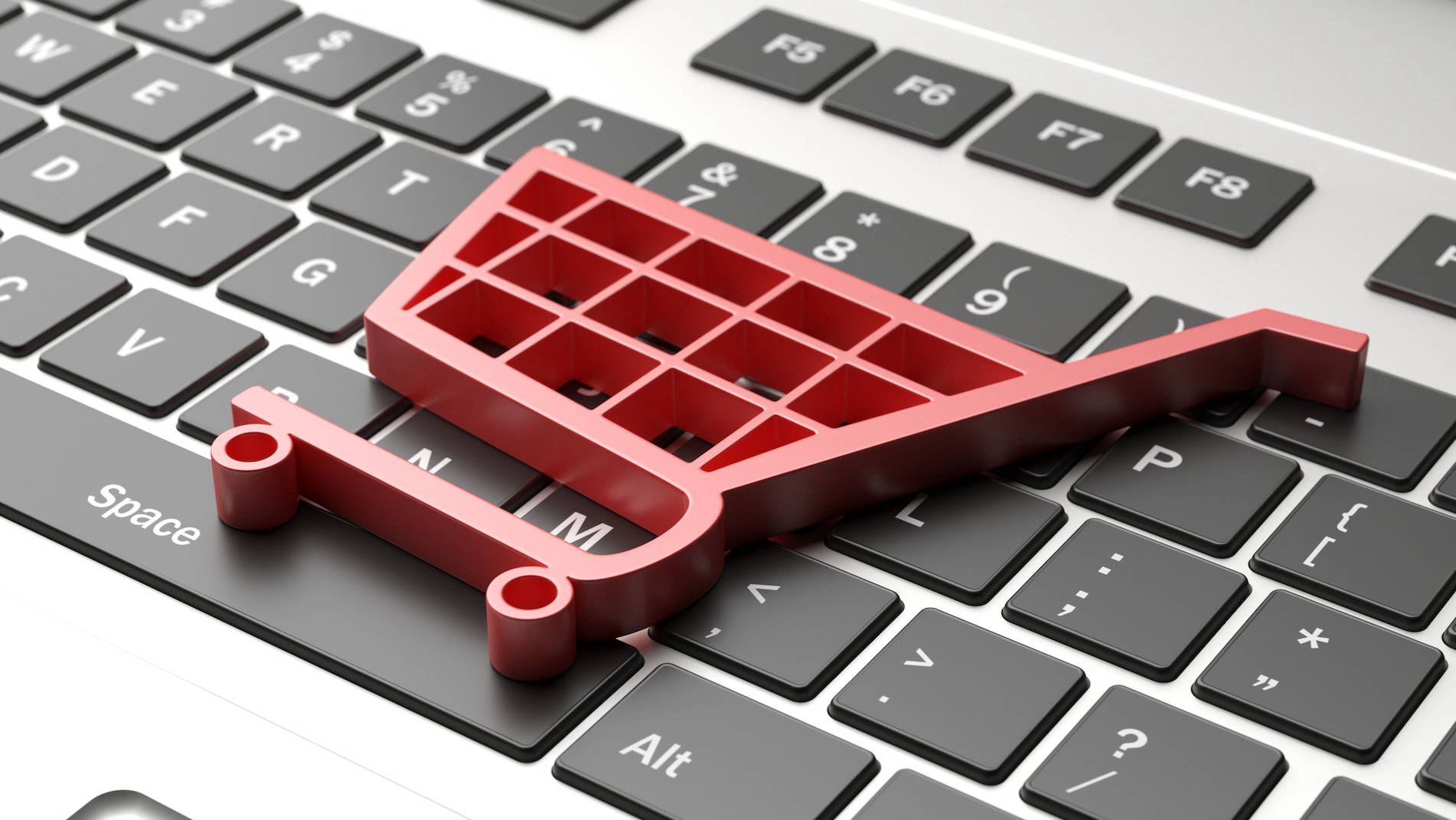 Like all companies, those in eCommerce must invest in and adopt the right resources to achieve sustainability and growth. As they grow, their dependence on these resources increases significantly and their focus shifts to fully optimizing their resources.
However, because there are an incredible amount of resources available to businesses, it becomes difficult to identify which tools are most appropriate. In this article, we look to identify the tools that we find most useful for eCommerce businesses in order to scale.
What You Will Learn:
What are business tools and why eCommerce businesses should use them

Which tools can best improve your inventory management

How marketing tools can improve help capture clients

How research tools can separate eCommerce businesses from their competition

What are the best productivity tools and how can they help
Business Tools
Business tools refer to the resources used that facilitate strategic business planning and business operations. The best business tools are mostly cloud-based and can be considered the backbone of an eCommerce business. Not only do they offer users the ability to digitally store, access, deliver and process data across several linked devices, but they are used by SMEs to scale their business without spending a significant amount of investment in their IT infrastructure.
As one of the most popular and well received cloud accounting solutions on the market, Xero is a platform that offers eCommerce businesses a simple, yet powerful tool to manage their finances through the cloud.
Accounting tools like Xero are used by businesses in all industries to remain compliant with their audit and tax obligations. Not only that, but their ability to integrate with other platforms that are commonly used by eCommerce businesses allows eCommerce companies to customize their accounting system in a manner that they seem most appropriate. For example, Xero can integrate with various other platforms, such as point-of-sales or inventory management systems - this creates a seamless platform that eliminates the need to perform manual consolidation of financial information.
As one of the most popular and well received cloud-accounting solutions on the market, Xero is a platform that offers eCommerce businesses a simple, yet powerful tool to manage their finances through the cloud.
From basic bookkeeping to efficient online invoicing and generating detailed financial reports, all financial aspects of a business can be handled using real-time data accessible through Xero. This information can be utilized by not only the Xero user, but with any professional accounting firm that the Xero user engages. Not only does Xero reduce the need to hire a dedicated accountant from your firm, but doing so can also greatly reduce a company's accounting expenses.
As a certified Xero Platinum Partner and Xero's Hong Kong Accounting Partner of the Year for 2019, the FastLane Group has a unique understanding of how Xero can assist with Xero implementation and its integration with various third-party applications. Please contact us to learn more about how we can help you adopt Xero.
It is especially important for eCommerce companies to know how much they are selling through online platforms such as Amazon. However, this can oftentimes be difficult as many eCommerce companies do not know how to accurately account for their online sales.
Link My Books makes accounting for online sales a simple task for eCommerce companies. Not only can Link My Books be integrated with accounting platforms like Xero, but transactions can automatically be grouped together, making it easier to understand which categories of products are performing well.
For eCommerce companies, one of the most important business tools to invest in are the ones that can facilitate your online services. Shopify has been recognised as one of the most successful eCommerce platforms and for good reason.
Designed with SMEs in mind, Shopify lets people build their own, scalable online store and provides hundreds of built-in features and applications. Furthermore, with the ability to support over 100+ payment gateways, Shopify helps eCommerce SMEs stimulate their growth by letting them sell their products directly on their website, across multiple marketplaces and even on social media.
Inventory Tools
Inventory management is the process in which retailers oversee and supervise their inventory and stock. Efficient inventory management can not only help eCommerce businesses increase their profitability through accurate forecasting and cost management, but can also provide insight regarding your customers preferences.
TradeGecko is a cloud based inventory and order management software. It is designed to grant more control over the operations side of businesses, making it especially useful for eCommerce.
TradeGecko offers features such as inventory control, customer and supplier tracking and the ability to generate intelligence reports. Most importantly, TradeGecko provides vital operational information to other business-critical software systems, connecting eCommerce businesses with their supply chain partners in real-time. This means that the platform can help run various back office tasks and simplifies the time required to address these matters. For newly incorporated eCommerce businesses, this means less time spent on operational matters, and more time spent engaging in revenue driving activities.
Dear is a cloud-based inventory management system perfectly suited for eCommerce businesses, such as SME retailers, wholesalers and manufacturers. Dear is designed to solve very common issues that inhibit the growth of eCommerce companies, specifically the manual errors associated with data processing and the inefficiencies of this task.
Dear lets you automate your inventory management. This not only saves time and reduces errors, but also makes your eCommerce business more dependable. By creating, planning and tracking each phase of your inventory purchasing process, Dear provides greater control over your inventory with less effort. The solution can remind users to reorder stocks to avoid stock-outs, and can offer visibility on purchase orders with specific reports for pending orders. With fewer errors and increased efficiency, you will be able to create better relationships with customers and vendors.
Marketing Tools
Without marketing tools, all businesses would have incredible difficulty obtaining new customers, no matter how high quality their products or services are - eCommerce businesses are no exception. Companies who are able to effectively convey their company values to their customers and can connect with them in meaningful ways have a higher chance of experiencing continued growth and success.
Canva is an online platform made to help businesses design presentations, social media graphics and more with thousands of layouts. For businesses who do not have a dedicated marketing team, Canva is an ideal solution for those who want to create and publish engaging content to attract prospective clients.
Canva is incredibly easy to use, with a near endless amount of possibilities when creating content. In addition, because the platform has designs specifically for the various social media platforms on the market, eCommerce companies can tailor make their marketing materials to suit each specific platform of choice.
Hubspot is an inbound marketing and sales platform that helps companies attract visitors and convert leads. By combining various functions, Hubspot allows your marketing and sales departments to manage all their respective responsibilities in one place. The result is that eCommerce companies can enjoy a more established relationship with their customers.
Hubspot does all this by acting as the centralised platform where all communication of a business can occur. Teams responsible for content creation, social media sharing, customer relationship management and sales can all gain better insight as to what each other are doing. This facilitates efficiency in a company and helps them scale by identifying prospects earlier and capitalizing on opportunities.
Most customers seldom take the initiative to keep track of what new promotions companies are offering. For an eCommerce business to increase their customer base, they must take the initiative to consistently communicate their products / services.
Mailchimp is a subscription based platform that lets companies create and manage various mailing lists and newsletters for their customers. Furthermore, it allows you to create marketing campaigns and grants users full control of all marketing efforts from beginning to end.
By combining Mailchimp's features with Hubspot, eCommerce businesses can export their Hubspot contacts into Mailchimp, simplifying the process of managing all your digital marketing campaigns.
Research Tools
It is only possible to make smart business decisions if you have quality information to use. For eCommerce companies, there are various tools that can be used to help best position yourself among your competitors.
Unless an eCommerce business manufactures their own products, one of the largest concerns is how to decide on what merchandise to carry and sell. Jungle Scout is a web-based software that helps eCommerce businesses identify the top products for their niche by tracking their performance on online marketplaces such as Amazon.
With Jungle Scout, you can identify popular items, view historical trends for their prices, validate the quality of suppliers and manage your inventory needs. You can even obtain information on what your competitors are doing. Without tools like Jungle Scout, it would take significantly more time to optimize your operations and identify what products are most likely to succeed on your eCommerce platform.
Ahrefs is a Search Engine Optimization ("SEO") tool that provides insight that can be used to develop your online presence. For example, Ahrefs can identify issues that are hurting your website's performance in search engines, find gaps in your content strategy or even identify new content opportunities by looking at what your competitors are doing.
Whether an eCommerce company wants to improve their website's ranking, increase their conversion ratios from their online platforms or create more appealing digital marketing campaigns, effective use of Ahrefs can grant a competitive advantage over competitors.
Productivity Tools
The act of managing a business can often get in the way of actually growing a business. For business owners, not knowing what their staff is working on, or the progress of their tasks can result in inefficiencies that hamper a business' growth. Therefore, if an eCommerce business wants to scale, it is recommended to adopt productivity tools that can help maximize the amount of time staff spend on their outputs and minimize the instances of any potential delays that result from a lack of communication or visibility.
Asana is a productivity tool that provides transparency on what your staff is working on, the progress of them and what their respective deadlines are. Because the application has strong communication features that focus on action, users will spend less time talking about work and can spend more time actually getting it done.
Based on a 2016 survey of Asana Premium customers, over 65% of respondents say that Asana has helped reduce the amount of emails and meetings of their team. Not only that, Asana helps teams become more clear on what their goals are and meet their deadlines in a more efficient manner.
As there are plenty of tools available that can help eCommerce businesses scale, this is by no means a definitive list. Those who are looking for new tools to help their business should carefully plan and consider which tool is most appropriate for their business model and budget.
For those who are unsure of how to judge which tool is most appropriate for them, please contact a professional service provider who can assist you with this!