15-minute Digital Receivables Finance Application, boosting SME cashflow | Article – HSBC VisionGo
Through HSBC's Digital Receivables Finance, companies can apply for loans online and complete the application only in 5 steps.
Finance · · 3 mins read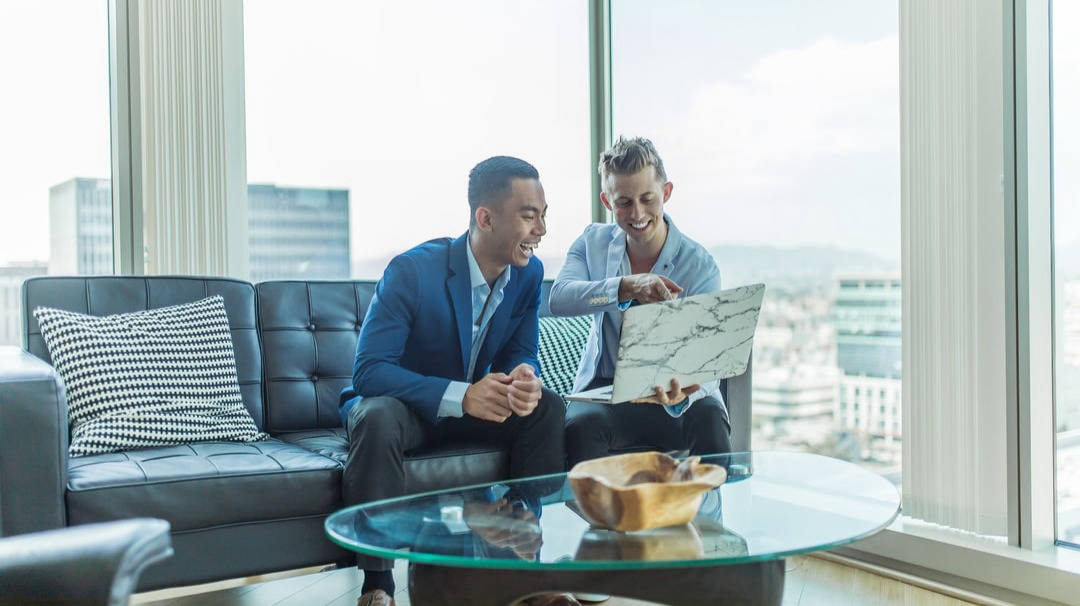 Before the maturity date of receivables, companies sometimes need to quickly increase their cashflow to support the development of new projects or working. Receivables finance allows companies to convert outstanding invoices into cash, thereby easing cashflow pressure, helping companies focus on business expansion and grasp business opportunities in time.
However, companies often apply for loans offline through bank branches, which may require supplementary application materials and longer financing approval time. The entire process is more complicated and may not be able to obtain the required funds in time. So, how can companies obtain loans and boost their cashflow in a simpler and faster way?
Through HSBC's newly launched Digital Receivables Finance, companies can apply for loans online and complete the application only in 5 steps within 15 minutes at the earliest. At the same time, you can communicate with your Relationship Manager about your loan proposal through internet or telephone and obtain the loans easily without leaving home.
Features of Digital Receivables Finance
Compared to offline loan applications, Digital Receivables Finance can greatly shorten the time required to apply for receivables finance, providing a faster and easier application process for businesses. Key strengths include:
Straight forward application:apply online anytime and anywhere

The online application process is simple and time-saving. You only need to upload the application and accounting information. If required documents and information are ready to submit, the application usually takes only 15 minutes while the process can be saved at any time. In addition, your data is protected by HSBC's digital security platform.

Fast track decision:go from application to indicative offer within as little as 3 business days

To speed up the application of receivables finance, Digital Receivables Finance reduces document exchange time. If required documents and information have been submitted, the indicative offer can be issued within 3 days after completing the application. You can also accept the indicative offer online immediately.
5 simple and quick steps to apply for receivables finance online
On Digital Receivables Finance, you can submit your application and accounting data online in only 5 simple steps. The indicative offer for the provision of loan facilities and details of the fees will be received after 3 business days.
1. Submit basic information about you and your business. If you are already a HSBC Commercial Banking customer, your Relationship Manager will complete a questionnaire for you in advance based on his or her understanding of your business status.
If you have not become a HSBC Commercial Banking customer yet, you can enjoy a discount of 15% on account opening fees via this link (subject to the terms and conditions)
2. Review the contents filled in by your Relationship Manager and provide additional information for a comprehensive assessment of the application.
3. Fill in the information about your capital requirements and related business and modify the pre-filled fields if necessary.
4. You need to submit the business information to prove the relevant receivable so that the bank can better assess your working capital requirements and loan availability. A minimum of 7 months' history (210 days) of your receivables data is required.
The documents to be submitted shall include the information of 6 items as follows:
| | |
| --- | --- |
| Items | The documents submitted shall include the following information: |
| Buyers | Buyer name, Country, City, Address and Postal code |
| Invoices | Buyer name, Invoice number, Invoice date, Invoice status, Invoice amount, Currency and Outstanding amount |
| Credit notes | Buyer name, Credit note number, Credit note date, Credit note amount, Currency and Unallocated amount |
| Discounts | Buyer name, Discount number, Discount date, Discount amount, Currency and Unallocated amount |
| Payments | Buyer name, Payment number, Payment date, Payment amount, Currency, Unallocated amount and Payment type |
| Adjustments | Buyer name, Adjustment number, Adjustment date, Adjustment type, Adjustment amount, Currency and Unallocated amount |
Businesses must submit all relevant documentation for the 6 items above. (If your business is seasonal in nature, a minimum of 18 months' history of your receivables data is required.)
5. After confirming that the information submitted is correct in the last step, you can click to upload the application.
How to view and accept the indicative offer?
HSBC will inform you through email once the indicative offer has been approved and issued. You can view the indicative offer directly through the link in the email or by logging in to the online platform. In the indicative offer, you will know the type and amount of loan available to your company.
If you are satisfied with the indicative offer provided by the bank, you can simply click the button marked "Accept Offer" to accept the loan granted; however, if you need to further negotiate your financing proposal, you may click the "Request offer discussion" button. No matter you choose to accept or negotiate the indicative offer, the bank will arrange for a designated person to contact you as soon as possible and make the next steps forward, whether to obtain a loan or further negotiate your financing proposal.
Online application fee for receivables finance
By applying for loans online through HSBC Digital Receivables Finance, the ballpark arrangement fee is 0.5% - 3% of the approved facility size and the ballpark service fee is 0.15% - 0.5% flat on invoice amount. The fee will vary from case to case and is subject to the terms and conditions and final decision of the Bank.
Besides Receivables Finance, companies can also leverage on Documentary Credit (DC) and Export Documentary Collections to apply for loans. To compare three financing solutions and choose the most suitable one for your business, you can have a look at this article: How can exporters maintain a healthy cash flow? Three main types of trade financing
To borrow or not to borrow? Borrow only if you can repay!