Explore Cloud Accounting to Thrive Amid the Pandemic | Article – HSBC VisionGo
Written by Rex Leung, Partner of CityLinkers Group
Finance · · 2 mins read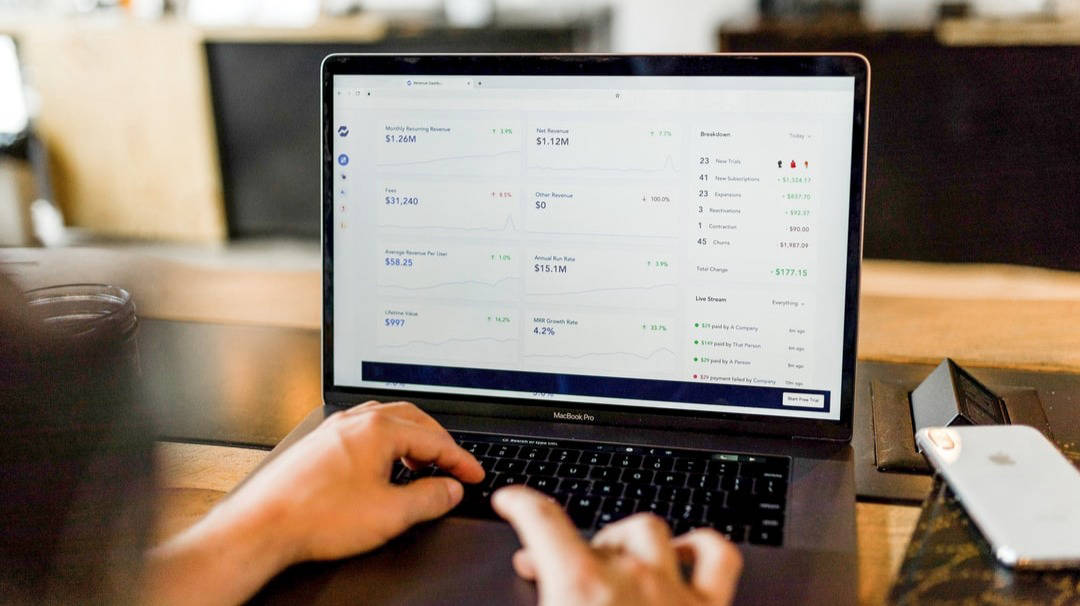 COVID-19 pandemic has vividly surfaced the urgent need for digital resilience. Enterprises have been forced to quickly adopt new technology and digital tools in their workplaces to mitigate the paralysing effects of epidemic and to make their businesses more resilient against disruptions. Retail and Food & Beverage (F&B) industries have been hit hard by the COVID-19 pandemic due to the social distancing restriction. People now opt to stay in rather than eating out or shopping at brick and mortar store.
As the proverb says: there is an opportunity in every crisis and the deeper the crisis, the better the opportunity can be. Forward-looking retailers and restaurateurs shift toward the new normal and move their business online with e-shop and e-order for takeaway meals respectively empowered by efficient delivery services. Thanks to digital collaborations and remote access technologies which are essential elements to streamline retailers' and restaurateurs' e-commerce operations and workflows. Digital and cloud transformation help manage their daily finances, drive their revenue growth and let their businesses stay resilient amid the pandemic and economic downturn.
In the past, one may say 'Cash is King', now businesses will agree 'Cloud is King' in the wake of COVID-19 when remote access is essential to all businesses. Affordable cloud-based technology has moved from just tools that aid in productivity, to solutions that provide a central and essential role for business. Massive lockdowns and work-from-home arrangement have brought unprecedented impact to enterprises which are not ready for remote access to their daily finances and key financial data.
With the emergence of affordable cloud technology empowered by numerous powerful and user-friendly platforms and apps, expensive ERP system available only to large enterprises in the past is no longer an issue today. Affordable cloud accounting technology enables businesses to manage, access and update real-time financial data anywhere anytime on any smart devices via the internet. Seamless connection to banks with direct bank feed function significantly streamlines the bank reconciliation process and eliminates human error. Business owners can stay up-to-date with a real-time view of their key business financials and cash flow with a convenient dashboard.
Cloud accounting platform can also easily integrate with hundreds of business applications like inventory, invoicing, time tracking, payment gateways, billing, taxation, payroll, timesheets, and expense management addressing dynamic business needs.
A function-rich and secure cloud accounting solutions can serve as an ERP system but at an affordable price with no upfront cost, no extra hardware purchase and no CAPEX required in which enterprises are just paying what they use on a monthly subscription basis. Best of all, it is secure and upgradable according to business needs that paves way for a resilient future.
Cloude, a smart cloud accounting solution, is keen on solving business problem in a way that they are enabled and supported by the best selected cloud platform, but not driven by platform alone. With this in mind, size, industry and function-specific solutions to address respective needs ranging from start-up to enterprise, F&B, retails to healthcare and HR to marketing have been introduced to address sophisticated business needs.
Last but not least, business process outsourcing monthly services including accounting, payroll, tax and other compliance services are also available with an aim to allow enterprises eliminating tedious daily backend functions, free up substantial time to focus on their core business.
Without remote access technologies and digital collaborations with an experience local professional firm providing business-critical local support, enterprises would not be able to make the best use of cloud to overcome these challenging times. Enterprises are advised to leverage the expertise and extensive experience of a professional firm to look after all their routine and tedious backend functions and engage more time to focus on their core business and drive growth.
COVID 19 has redefined the way businesses operate. To change or to die, to survive or to thrive, will largely depend on whether your businesses are innovative with speed and agility. Engaging with a professional and leading cloud accounting and one-stop solutions provider sounds the quickest way to enjoy the benefits of cloud technologies to the fullest.