7 Reasons Why Singapore is Your Startup's Next Destination for APAC Expansion | Article – HSBC VisionGo
What makes Singapore an attractive country to deserve its reputation?
Startups · · 3 mins read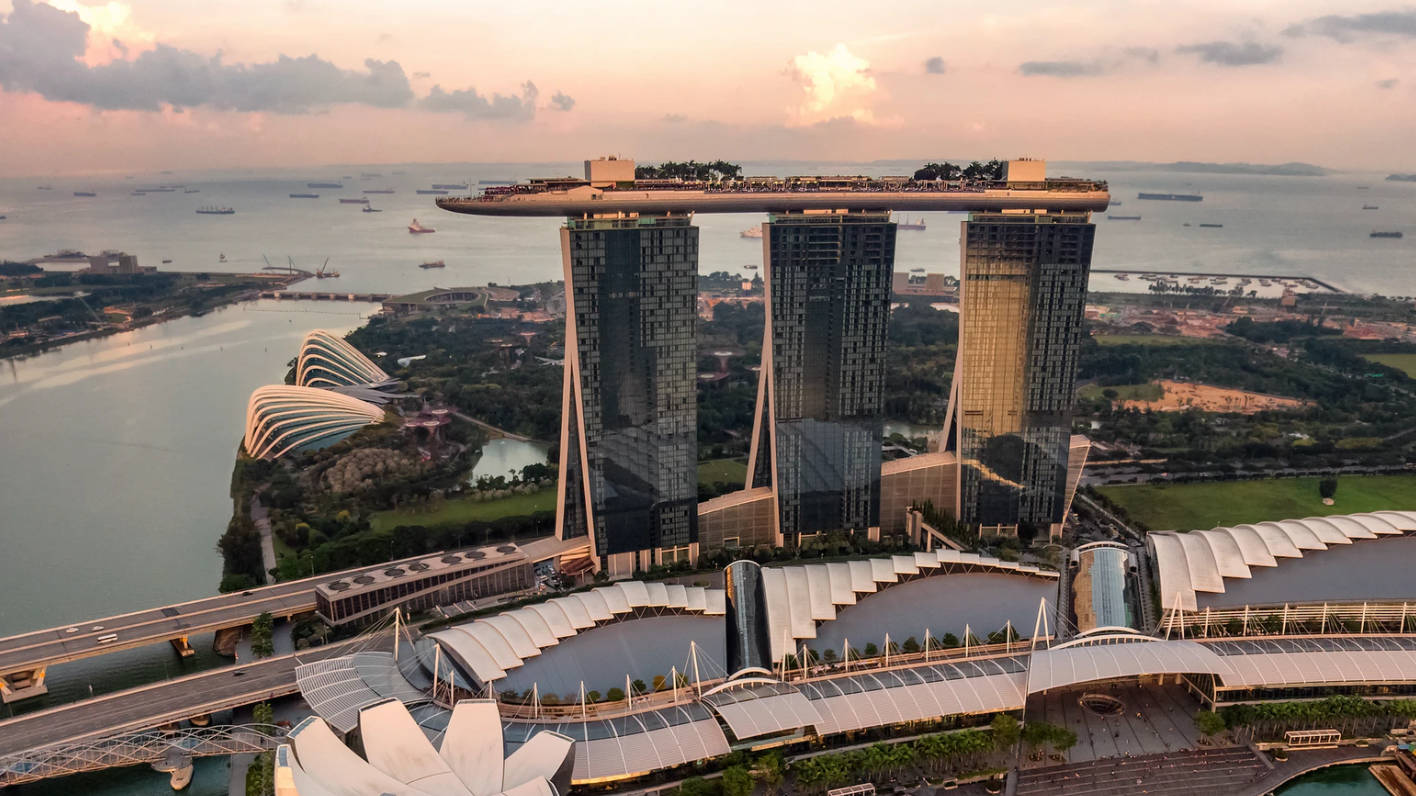 Singapore has been one of the most competitive places to do business. It is not surprising that Singapore is also one of the world's top startup hubs as well.
What makes Singapore an attractive country to deserve its reputation? Here we will show you why Singapore is your startup's next destination to expand footprints in the Asia Pacific region. Read till the end – the last reason is something you have never thought about!
You are backed by the Singapore Government
Startups in Singapore are being supported in innovative ways by the government. Different departments hold hands to build a startup-friendly environment.
Just yesterday, Singapore Economic Development Board announced their new scheme Tech.Pass as an extension of the Tech@SG programme launched last year. This scheme will support the entry of 500 proven founders, leaders and experts from top tech companies around the globe into Singapore.
Throughout the past years, the Monetary Authority of Singapore has also been active and supportive to drive Fintech growth in Singapore. They have introduced a Fintech regulatory sandbox program, opened a Fintech Innovation Lab, and launched a Fintech innovation village called LATTICE80.
You don't need to worry about tax so soon
Sooner or later, your business will need to pay tax. But you probably don't want it to happen so soon, especially when your budget and resources are already tight. Singapore helps grow young startups with its Startup Tax Exemption Scheme, which exempts 75% of a company's first $73,000 in income.
What's more, Singapore raised tax deductions for IP registration fees from 100% to 200% and qualifying expenses incurred on R&D from 150% to 250% in 2018. In such a way, startups in Singapore are able to put off paying taxes until they are larger and more established.
Singapore is a promised land for Blockchain and Fintech
While Singapore has many startups across various sub-sectors, Blockchain and Fintech have been especially remarkable in recent years.
Ranking as the #4 Global Startup Ecosystem in the Blockchain sub-sector and #5 in the Fintech sub-sector, Singapore has 82% of executives reported that their organizations had started blockchain initiatives in 2018.
Singapore also ranks third globally in size of initial coin offerings (ICOs) in the area of Blockchain. It is a sign that it is ahead of most ecosystems in this market. Among which Fusion, a crypto-finance startup, raised $110 million in an ICO in 2018 and $12.3 billion in financial assets on their platform subsequently.
On the other hand in the Fintech sub-sector, Credit Culture, a financial services provider raised $30 million from RCE Capital in 2019. On top of that, a virtual entity for all Fintech related matters, FinTech Office, was set up in 2016 to promote a startup ecosystem with a global reach.
Your will never run out of high-quality tech talents
Other than the government support like Tech.Pass scheme announced yesterday that aims at providing fast-growing companies greater assurance of accessing the talent they need, the diversity of the country has equipped Singapore with high-quality talent that is relatively inexpensive compared to other top ecosystems.
Although the Singapore government is very supportive towards recruiting foreign tech talents, the quality of talent inputs are highly controlled by its regulations.
Take Tech.Pass as an example, in order to obtain a pass, the candidate must have last drawn a monthly salary of at least S$20,000 (US$14,800); have at least five years of experience in leading a tech company with a valuation or market value of at least US$500 million; or have at least five years of experience in developing a tech product that has at least 100,000 monthly active users or at least US$100 million of revenue.
Your business will never grow out of the place
Singapore has a history to be known as one of the top hubs for business and culture in Asia long before it flourishes to be a startup hub. Important international tech firms like amazon, tencent, alibaba, bytedance have started to expand their footprints in Singapore.
With its startup ecosystem value of $25 billion, far exceeding the global average of $5 billion, Singapore is rated as the #14 global startup ecosystems in the world. With early-stage funding per startup totals $202,000, the Output Growth Index of Singapore scores 8 out of 10, which indicates the meaningful growth in the country's total startup creation.
You will enjoy the startup culture and vibe
On top of a culture of founders helping founders, Singapore is also a place for various international and regional startup events.
One of the most notable events is the Singapore FinTech Festival. It is the biggest Fintech event in the world which attracts more than 45,000 participants from 130 countries. On another note, the Singapore FinTech Festival this year is coming in 3 weeks. Due to the pandemic situation, it will be held in a virtual format. Still, this 5-day event is expected to bring together more than 60,000 attendees.
Expanding to Singapore is easier than you thought
You may have long been aware of how desirable Singapore is as a business expansion destination. You may be planning for it, or doing research on it to find that expanding to Singapore involves quite a lot of steps that you need local assistance on. No one has ever told you that the process can be easy.
The requirement of having at least one local Singaporean as the Nominee Director; a complicated visa system of Employment Pass – we have been there, we know the barriers, and we are here to help.
Techlinker Asia works with growing startups and technology companies to expand or set up their business in Singapore or Hong Kong. We fuel our clients with the right talents to accelerate seamless cross-border expansion.