7 Strategies to fix Employee Satisfaction in HK | Article – HSBC VisionGo
Hong Kong is known for its highly competitive and intense working environment, which employees often suffer as a result of this.
Finance · · 2 mins read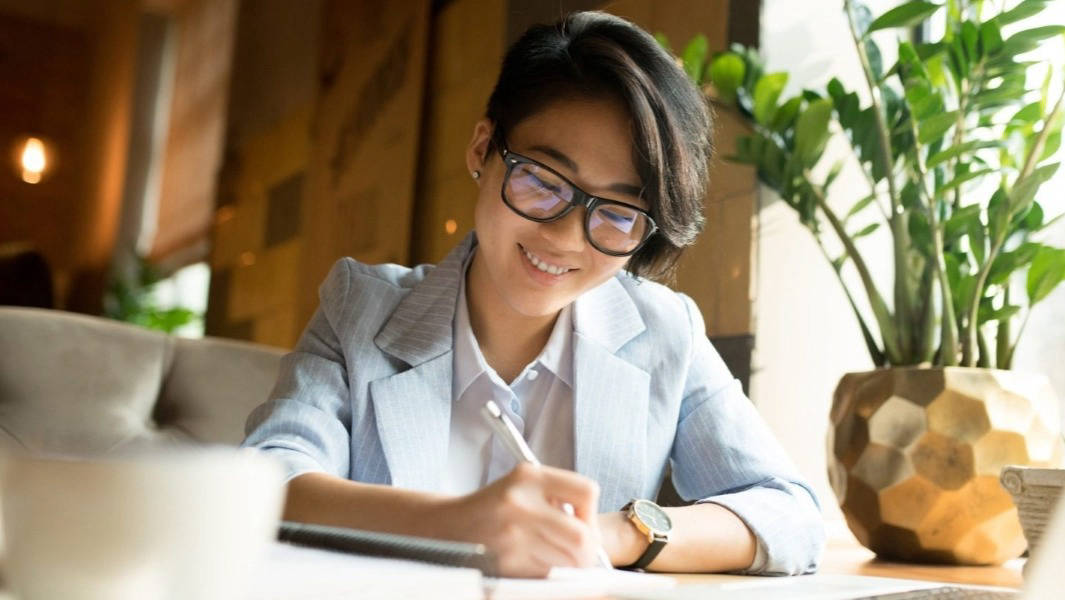 Hong Kong is known for its highly competitive and intense working environment, which employees often suffer as a result of this. A data survey by the Census and Statistics Department found that 20% of the 3 million workers in Hong Kong worked an average of 55 hours a week in 2018, which translates to an 11-hour workday. Hong Kong's work culture will not transform overnight, but employers can implement and experiment with a mix of strategies to improve employee satisfaction and achieve work-life balance over time.
1. Reduce overtime hours
Make a rule that states all employees must leave the office by a certain time to make sure employees have time to unwind from their day and get sufficient rest.
2. Ongoing education
Online platforms like Coursera or Udemy offer ongoing education through different online courses. Giving your staff access to these resources will help them grow into more well-rounded individuals and develop a sense of achievement.
3. Personal development workshops
Host bi-weekly or monthly workshops that focus not only on employees' skill set for the job, but also teach employees how to manage their finances, or how to deal with mental health issues. It will boost office morale. help them take care of themselves and demonstrate to your team that you care about them.
4. Team Building activities
A fun working environment and close relationships with colleagues play a large role in job satisfaction, so regular team building activities such as weekend hikes, culinary courses, brewing workshops, team dinners, and volunteering activities will go a long way in helping your employees build firm friendships.
5. Offer free gym membership
Offering free gym membership will encourage your employees to get moving after sitting all day at the office, and help those who don't want to spend money on a gym membership. It also creates an opportunity for employees to bond and develop a common interest that would benefit team culture in the long run.
6. Invest in workplace ergonomics
When employees invest most of their time at work, it is important to make their workspace safe and comfortable to avoid musculoskeletal injuries. In Hong Kong, 83% of citizens suffer from some sort of skeletomuscular condition as a result of constantly working in front of a computer. As an employer, you can invest in laptop stands for optimal viewing level, mousepads with wrist wrest, ergonomics office chairs, or even working desks if you have more budgets.
7. Group health insurance
Offering health insurance to employees is a practical way to relieve their financial burden when they are sick. Besides, with Hong Kong's stressful working culture, mental health illnesses have become more prevalent, which health insurance that offers psychiatric treatment cover could serve as an intervention measure to help employees take a proactive approach to seek professional help. StartupCare employee health benefits solution is an example that provides such cover through their comprehensive approach in supporting employee wellbeing.
Conclusion
To maintain a successful business, apart from paying attention to your employees, you should review your payroll structure and processing. By adopting an external service provider, you can have peace of mind and focus your energy on other important tasks. Founded in 2013, The FastLane Group is an accountancy and advisory firm with a presence in Hong Kong and Shenzhen. We combine innovation and technology to provide professional services with a particular focus on entrepreneurs, start-ups, fast-growing technology companies, angel investors and venture capitalists, providing best in class services for businesses looking to operate in Hong Kong, China, and the ASEAN region.
Offering a diverse range of professional services, including accountancy, auditing, company formation, and payroll management and HR advisory assistance, the FastLane Group is able to provide a holistic and comprehensive suite of services to our clients. Contact FastLane Group to learn more about our solutions to grow your business.
This article originated on https://fastlanepro.hk/payroll-7-strategies-to-fix-employee-satisfaction-in-hk/