A BEGINNER'S GUIDE TO E-COMMERCE BUSINESS: USING CANVA IN 4 SIMPLE STEPS | Article – HSBC VisionGo
Canva is great for all your graphic design needs. For anyone who may need to design social media graphics, posters, and any other visual presentation.
Design · · 2 mins read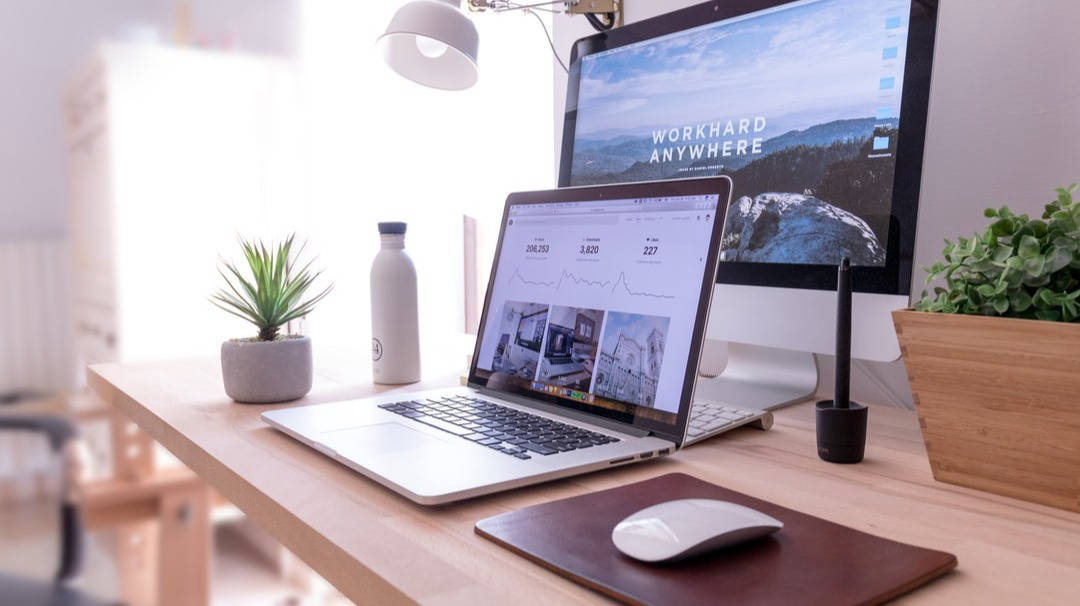 Every business needs to make themselves known, one way or the other. You can go in many ways to make your small business known. There are also various free online tools at your disposal to use.
Canva is great for all your graphic design needs. For anyone who may need to design social media graphics, posters, and any other visual presentation. The site is available on the web and mobile; you can create on-the-go or at your desk.
There are several templates on the site for you to work around. Essentially, you can change the color palette of any of the items. We can walk you through the examples of creating a simple banner for our Starlity Twitter profile header as a tutorial on how to use some of the tools on Canva.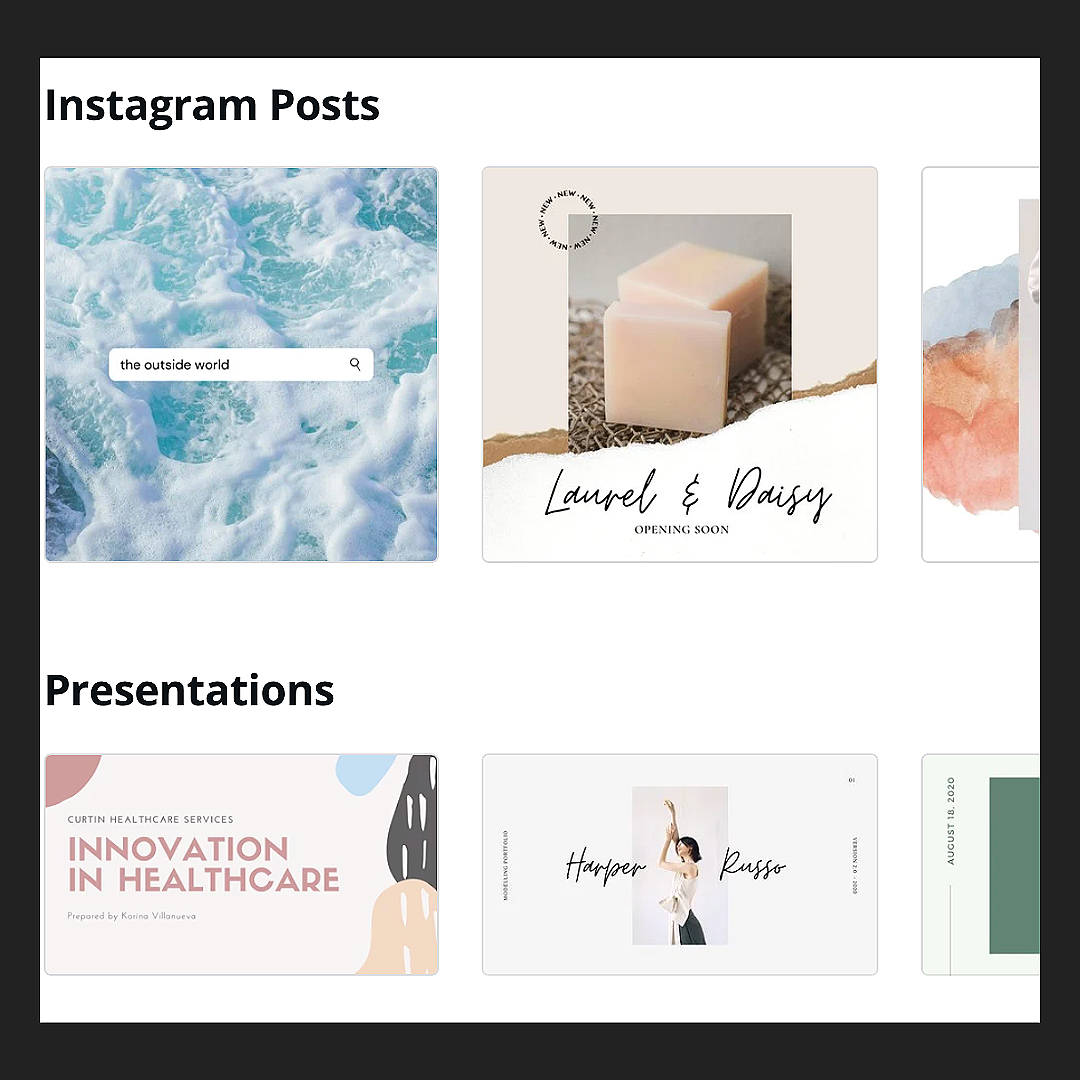 (These are some of the templates available on the site. They have varied templates according to each of the popular social media sites as well as templates for infographics, school presentations.)
STEP 1: BROWSE THROUGH TEMPLATES ON CANVA: FIND A TEMPLATE THAT SUITS YOUR VISUAL NEEDS
Ask yourself, "What kind of designs does my business need?" You should choose one according to your needs. If your business does not have a Twitter account, you don't need to create a Twitter Header. If your eCommerce site needs a website homepage cover, there are templates available to suit your needs. Here, we will be working on Starlity's Twitter header. Therefore, we've chosen a blank template with the sizing perfect for Twitter.
STEP 2: FAMILIARIZE WITH CANVA TOOLBAR TO CREATE THE BEST VISUAL CONTENT
By glancing at the left side of your Canva workspace, you will be able to know what resources are available to you. The title of each symbol and tool is self-explanatory. If it's unclear, you can always click on it to see what they have.
STEP 3: START CREATING YOUR VISUAL CONTENT WITH YOUR BRAND IN MIND
(Here, we can start out by placing the company logo. Starlity has its own brand logo. This is the first thing we would place on any design work. As you can see, you can upload your own files onto Canva which is helpful for things such as symbols and logos associated with your eCommerce company.)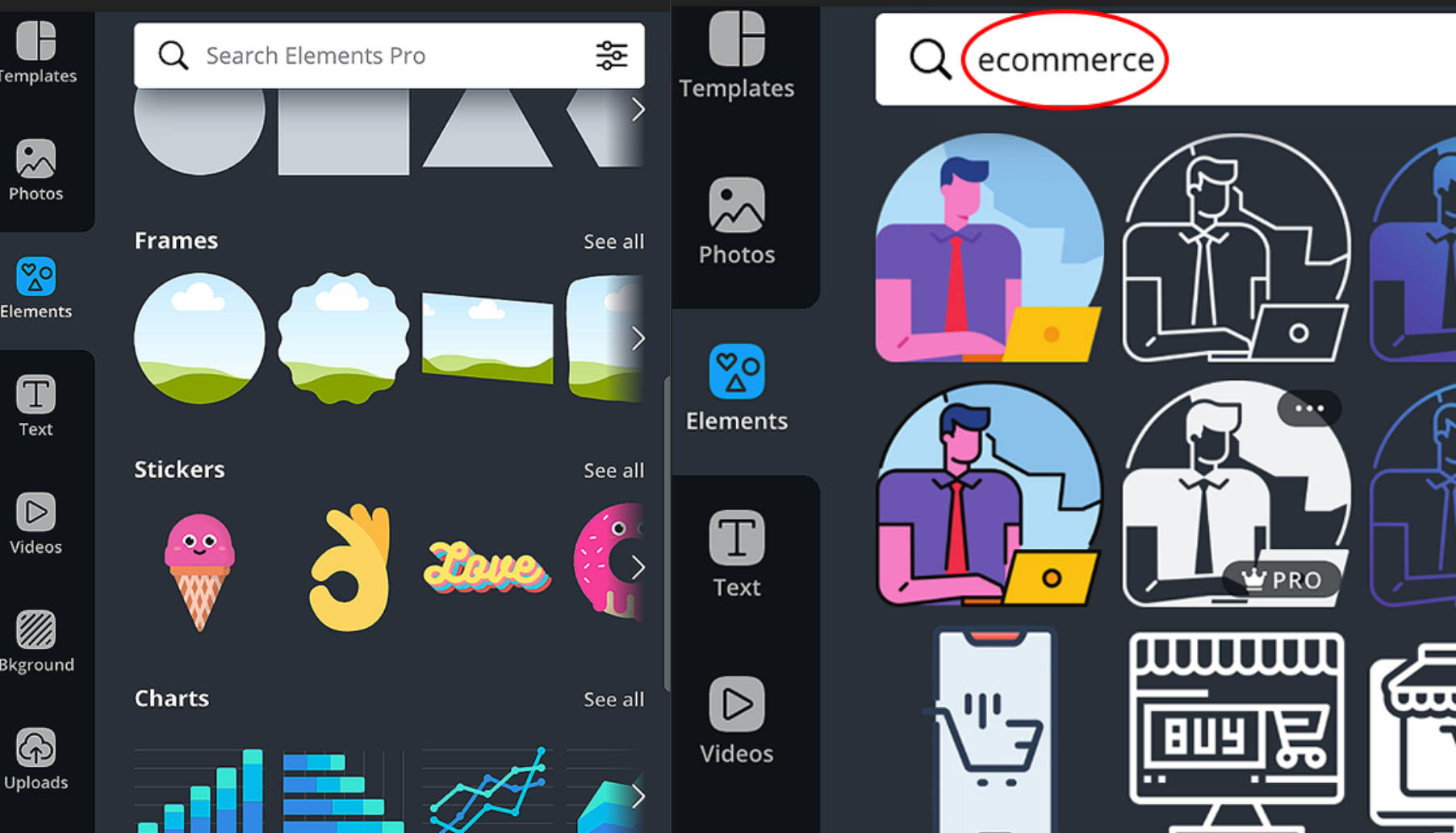 (for Starlity, we are a company that manages other eCommerce businesses. Therefore, typing up eCommerce will show us exactly what we go through different illustrations.)





You can see that there are many different types of things for you to experiment with. Most of the items shown are highly customizable if not in colors then in the sizing. Some shapes can also be altered by inputting data as shown with charts. There is a search bar for you to type exactly what you need and want.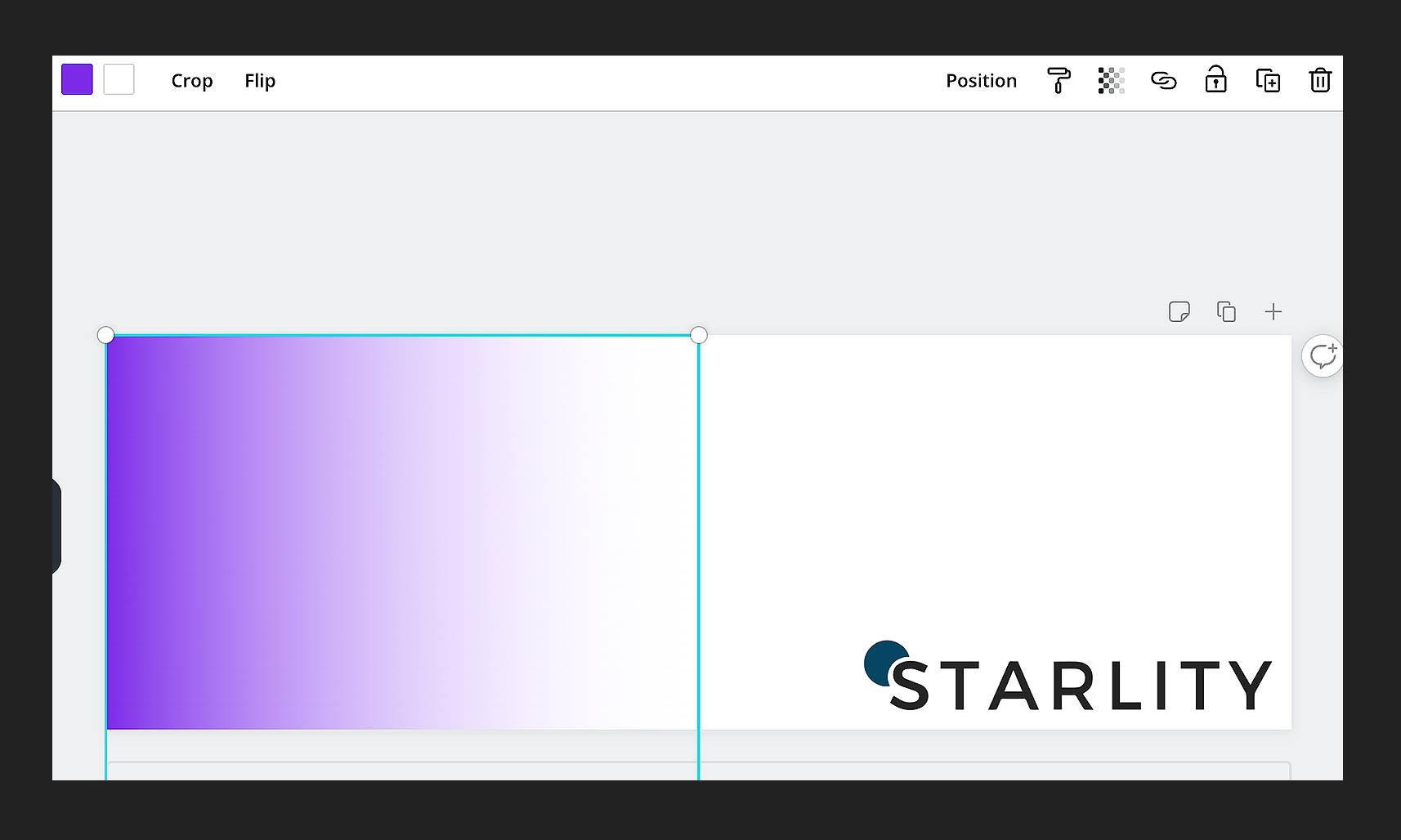 When we say you can customize anything, you really can. The gradient effect has been changed in order to fit into our brand colors. You can do so for your own eCommerce website as well.
Having brand colors allows your company to become more consistent on how it presents itself among all platforms; it creates a uniform portrayal. It allows potential clients to see you as more reliable and creates clear expectations from your company.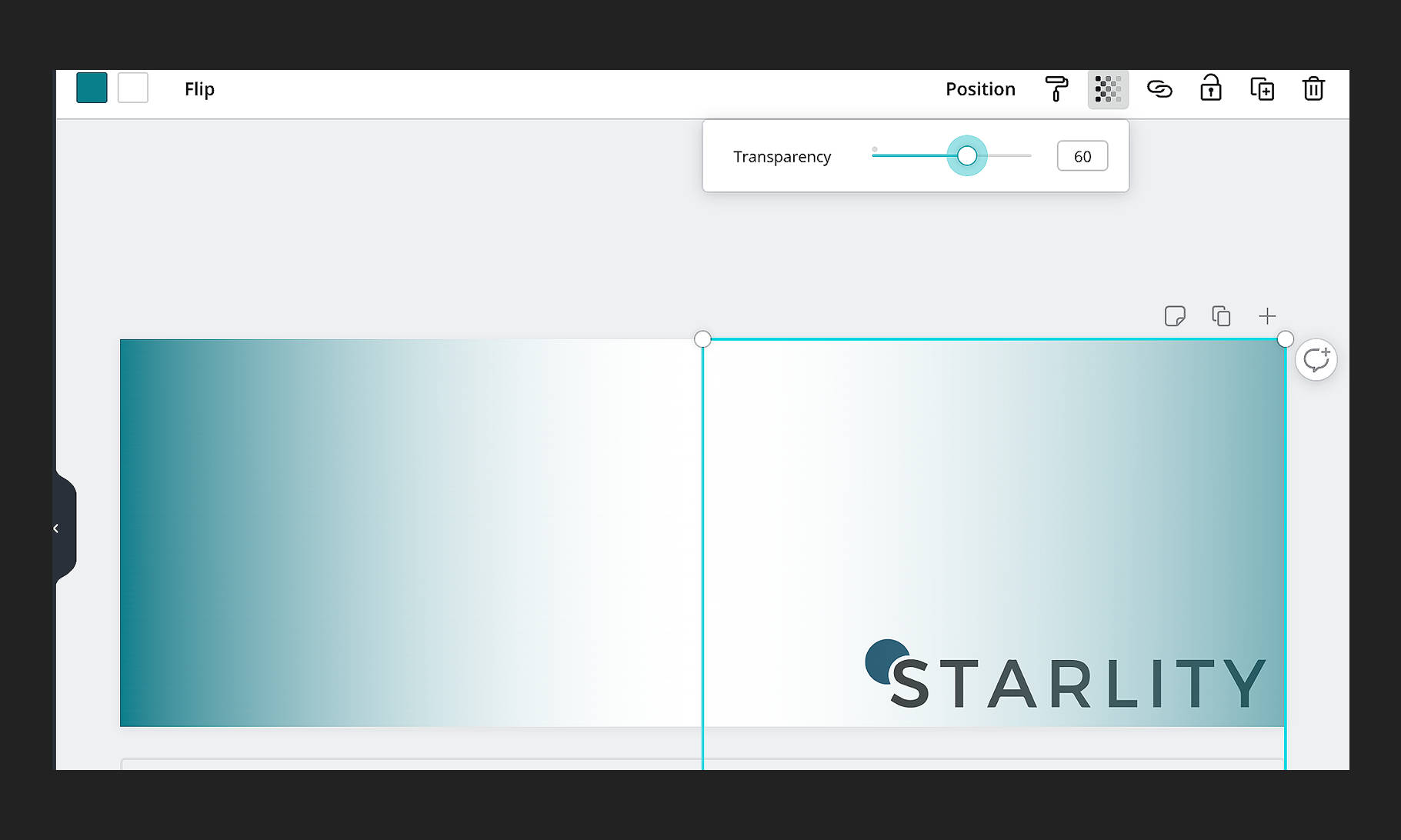 STEP 4: PUBLISHING YOUR FINISHED VISUAL DESIGNS ON YOUR SOCIAL MEDIA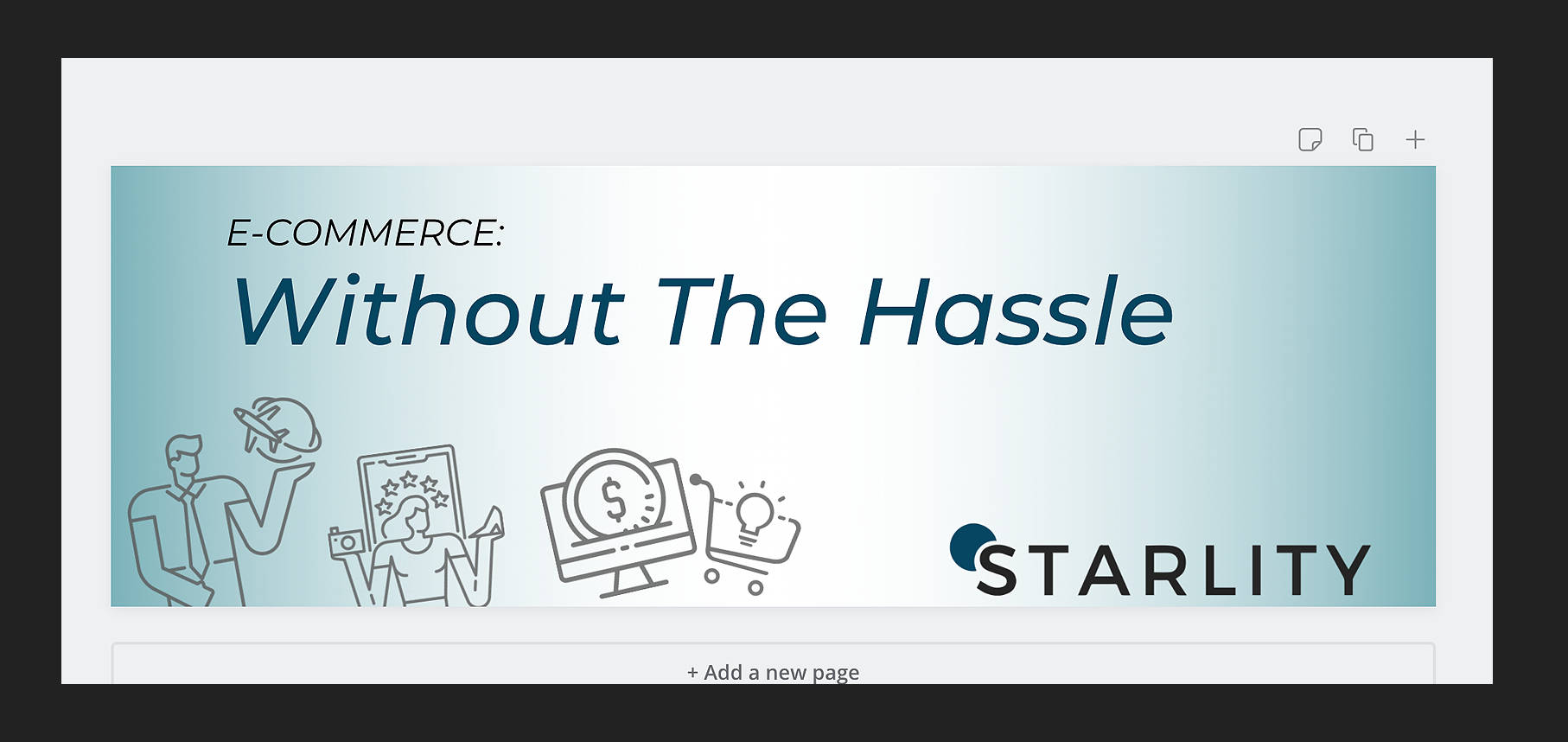 For our company, we came up with a tagline that would capture how we want to work with our clients. We want to help them with their eCommerce business without facing any extra trouble. Thus, coming up with the tagline, without a hassle.
EXTRA TIPS: UTILIZE BRAND KITS ON CANVA FOR YOUR MARKETING STRATEGY
On your Canva settings, you can go to Brand Kits and upload your logos, colors, and even the fonts so you can be consistent throughout all your designs. You won't have to keep referring back to other files and charts.
As a company, you could opt for the Canvas Pro version of the site. Purchasing the Pro version should allow you to get access to more resources on the site. Besides Canva, there is also Adobe Spark which allows you to create graphics for any social media channel you have. However, it is used in a paid subscription format, unlike Canva.
The digital marketing aspect is important to an eCommerce company because it exists online. Therefore, it is crucial to have visually-pleasing graphics and the ones that correlate to your brand during digital marketing.