A Beginner's Guide To Hong Kong's Inland Revenue Department | Article – HSBC VisionGo
Every new company in Hong Kong must understand its legal tax and financial obligations to keep their business on the right side of the law.
Legal · · 2 mins read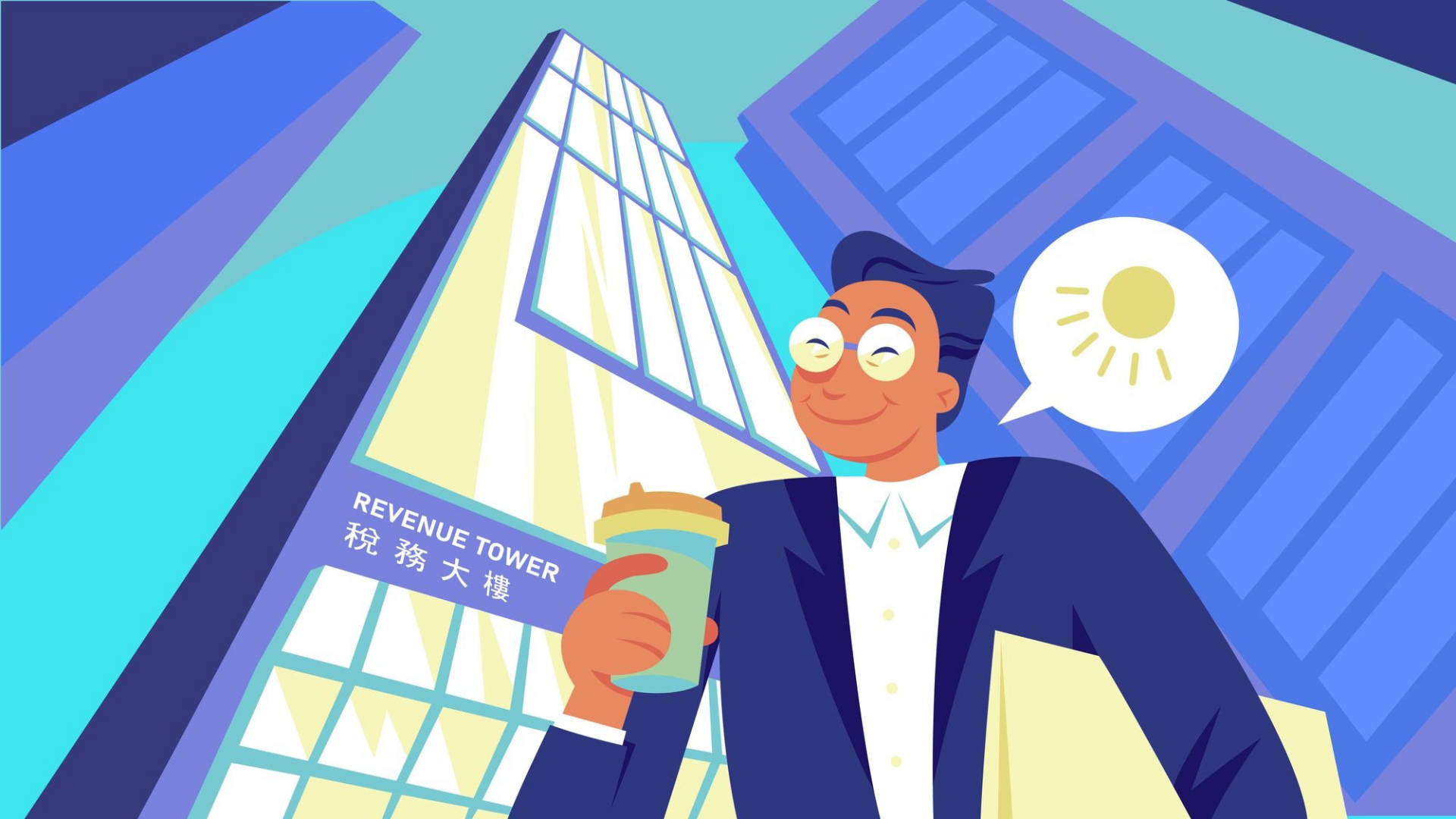 For every business – no matter where they are located – taxes and the resultant paperwork is an annual ordeal that must be dealt with as quickly and simply as possible. And Hong Kong, despite its well-earned reputation as one of the easiest places to do business in – has its fair share of tax policies that must be followed.
Since its reunification with China, Hong Kong has followed an independent taxation system which has kept its local economy stable and competitive. Taxes are levied on business profits, salaries and wages, and property rental income that is derived only within Hong Kong. It does not tax capital gains or dividends, and in most cases, income derived from interest is also tax-free.
Inland Revenue Department (IRD) – the Regulating Authority in Hong Kong
The Inland Revenue Department or the IRD is the regulatory body overseeing all tax-related policies and activities in Hong Kong. Established on 1 April 1947, the IRD started by administering the Inland Revenue Ordinance which covered salaries tax, property tax, interest tax and profits tax. Over the years its scope has widened to include estate duty, stamp duty, entertainment tax, betting duty, public dance-halls tax, business registration and hotel accommodation tax – though some of these have been discontinued over time.
Headquartered in the Revenue Tower in Wanchai, the IRD is currently headed by Tam Tai-pang, the Commissioner of Inland Revenue Department who has recently taken over in August 2020 and has set the agenda of keeping Hong Kong's tax system transparent and strong.
Here is a list of the primary services that the IRD provides:
● Enquiry service including written enquiries
● Assessment of tax returns
● Issuing tax returns to first-time taxpayers
● Company deregistration
● Tax reserve certificates
● Objections
● Tax holdover claims
● Tax payment
● Refunds of tax
● Tax audit and investigation
● Stamp duty
● Business registration
● eTax
● Complaints
Here is a glimpse at what the Inland Revenue Department and Company interactions typically look like:
Registration with the IRD at the time of company incorporation – this can be facilitated via the eTax platform, the IRD's online tax service.
Annual filing of profits tax return – financial statements are attached with the tax return. Do keep in mind that Hong Kong has a two-tiered profits tax rate and under this system, the first HKD 2 million of assessable profits of a company are taxed at 8.25%, and any amount in excess is taxed at 16.5%.
Other obligations – companies must also engage with the IRD for salaries tax on employees, with associated reporting obligations and property tax, i.e. tax on property rental income in Hong Kong.
A Quick Overview Of The Etax Portal
Every Hong Kong-based business, sooner or later must use its online tax platform called the eTax. It is an umbrella portal that provides all taxation related services to companies and individuals. You can use the eTax system to:
File tax returns and view them online
Apply for business registration
Keep track of outstanding tax returns or payments
Update personal and business particulars
Obtain information on Salaries Tax
Make enquiries about personal tax matters
Apply for provisional tax holdover
Stamp property documents
Assess tax assessments and payment acknowledgement.
Companies have to use the eTax with their Taxpayer's Identification Number (TIN) and eTAX Password, or a digital certificate. Taxpayers could keep track of their tax position, manage tax affairs and communicate with the IRD directly.
If you need to know more or engage experienced Hong Kong accountants to advise you professionally, then do reach out. Osome has a full-stack digital solution backed by a team of accountants and financial experts who can make your compliance and accounting matters with the IRD completely hassle-free and smooth. Ping us to know more!