A Comprehensive Guide to follow when considering insurances for your child | Article – HSBC VisionGo
Considering insurance plans for your children? Read the guide below that Bowtie prepares for you!
Finance · · 4 mins read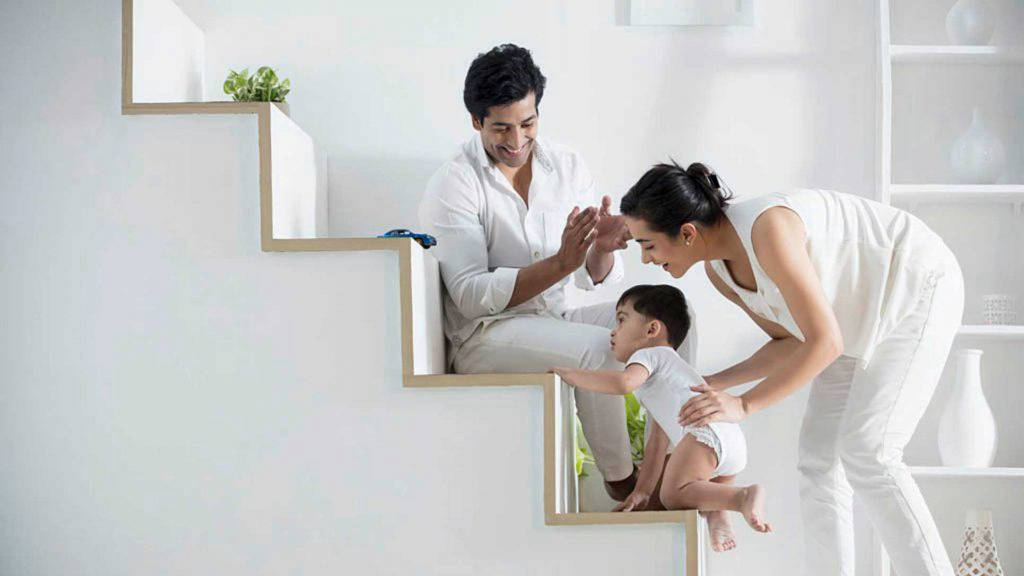 What child needs most: Medical Insurance
With weaker immune systems, children can easily get sick. As parents, you must have experienced the helplessness of taking care of a sick child (or, you will experience that).
With sufficient medical insurance coverage, you may arrange the best treatments for children without worrying about the medical cost.
Here are 3 important considerations for medical insurance:
Outpatient Benefit
Different insurance companies define outpatient medical expenses differently. Generally, outpatient medical insurances cover general practitioner and specialist consultation fees with some extended coverage such as Chinese medicine, physiotherapy, chiropractic, and Chinese medicine and Chinese orthopaedic treatments. Some insurance plans even cover prescribed western medicine, X-rays, laboratory tests, speech therapy, day-surgery and more.
Consider wisely what service you may need most. Different children may have different needs.
Medical Network
In addition to the number of illnesses/ treatments covered, the medical network is also vital . The number of doctors in a medical network can range from 200 to 2000. If you have special preferences for doctors or hospitals, then it's even more crucial to carefully check if the list of doctors provided by the medical insurance is suitable for you and your child.
Hospital Companion Bed Allowance
If your child is admitted to the hospital, you may want to stay overnight and keep him/ her company. Generally, hospitals allow parents to accompany their children with additional fees. If your insurance plans cover that, it may ease your burden and keep expenses to minimum.
The product from Bowtie may offer you a good reference of medical insurance for children.
Unlike traditional medical insurance, Bowtie VHIS is under the Voluntary Medical Insurance Scheme in Hong Kong, governed by the Food and Health Bureau. All plans under the scheme provide standard and transparent terms and conditions, thus, tax reduction.
Apart from the benefits above, even children who are classified in "high-risk group" may get insured as well. For example, the children with specific education needs (SEN)*.Bowtie VHIS can provide protection for children with SEN if their learning disabilities are caused by congenital or genetic diseases, and the onset of the disease happens at age 8 or after.
If you found a similar plan in the area you live in, you may want to check it out!
* Children with attention deficit/hyperactivity disorder (AD/HD), autism spectrum disorders (ASD), speech and language impairment, intellectual disability, hearing impairment, physical disabilities, visual impairment and mental illness.
What your child also need: Critical Illness Insurance
Is critical illness insurance not necessary for your children? Not really! There is no age limit when it comes to illnesses. In the unfortunate event that a child's health is in danger, an insurance plan will be tremendous help to the whole family.
Without protection from insurance, parents may have to bear the large amount of medical costs, not to mention the additional expenses of professional counselling, education and other associated services.
There are dozens of critical illness insurance plans in the market, with different premiums and terms. If you compare them carefully, you will find a plan that suits your needs, like Bowtie critical insurance, a plan without saving components.
This way, even if an unexpected event happens, there will be adequate financial protection allowing your children to receive the best care possible and increase the effectiveness of treatments and probability of full recovery.
Best for children: Medical + Critical Illness Insurance
For those with financial constraints, reimbursement medical insurance plans for children would be sufficient. But if conditions allow, it's recommended to also purchase critical illness plans to provide additional protection.
Lump-sum payment from critical illness insurance allows more cash flow. For example, parents can use the money from insurance to pay for better treatment plans for their child, hire qualified nurses to help with the child's daily life, or purchase specialized equipment to assist with rehabilitation. Even if the parents quit their jobs to take care of the child full time, critical illness insurance can provide financial support for the living expenses and lessen the financial burden.
Simply put, medical insurance is a basic necessity. If finances allow, adding critical illness insurance on top would provide more comprehensive protection and flexibility for the family.
Optional for your child: Accident Insurance
As a parent, you could never avoid a few bumps and falls or accidents your child may face.
It's hard to predict the severity of their accidents. The minor ones may just be sprains or skin abrasions. If unlucky, the more severe ones could be fractures, spinal injuries or worse.
In Hong Kong, treatments for fracture at private hospitals start at around $30,000 plus additional miscellaneous fees. With accident insurance, your burden for medical expenses may be eased.
Premiums for accident insurance are generally more affordable than the others insurance plans. In Bowtie, you may get protection for all accident related medical expenses within 12 months after an accident for only around $40 a month! Check it out!
Optional for your child: Cancer Medical Insurance
Is there a hereditary disease that runs in your family? If so, you may consider buying a Cancer Insurance plan for your children as well as modern science has proved that many illnesses are related to genetics.
Though Critical Illness Insurances provide coverage for Cancers, they may cover for only one diagnosis. Medical costs may be high if Cancers recur, so it's worth considering buying a cancer medical insurance plan that protects you also for Cancer Recurrence.
For example, within Bowtie's Cancer Fighter plan, the benefit limit for Cancer Fighter 200 and 300 resets every 3 years. Hence, cancer recurrence and diagnosis of another cancer are both covered, providing comprehensive protection for the insured.
Optional for your child: Life Insurance
Frankly speaking, you need life insurance more than your children do! The purpose of life insurance is to provide financial support for family or dependents in the event of the death of the insured.
In the unfortunate event of a newborn or child's death, it will not affect the family's income so life insurance is relatively not important to your children.
If you are the family's breadwinner, you should consider buying a Life Insurance! In case of death, the loss of income will dramatically affect your family's life. Bowtie also provides Term Life for customers. Without saving components, premiums are more affordable than the other plans.
Original Article: Child Insurance: What to buy first?