All You Need to Know About Accounting Standards in Hong Kong | Article – HSBC VisionGo
Hong Kong has over 50 accounting standards that companies are mandated to follow by law. Find out more about the various HKAS for SMEs.
Legal · · 3 mins read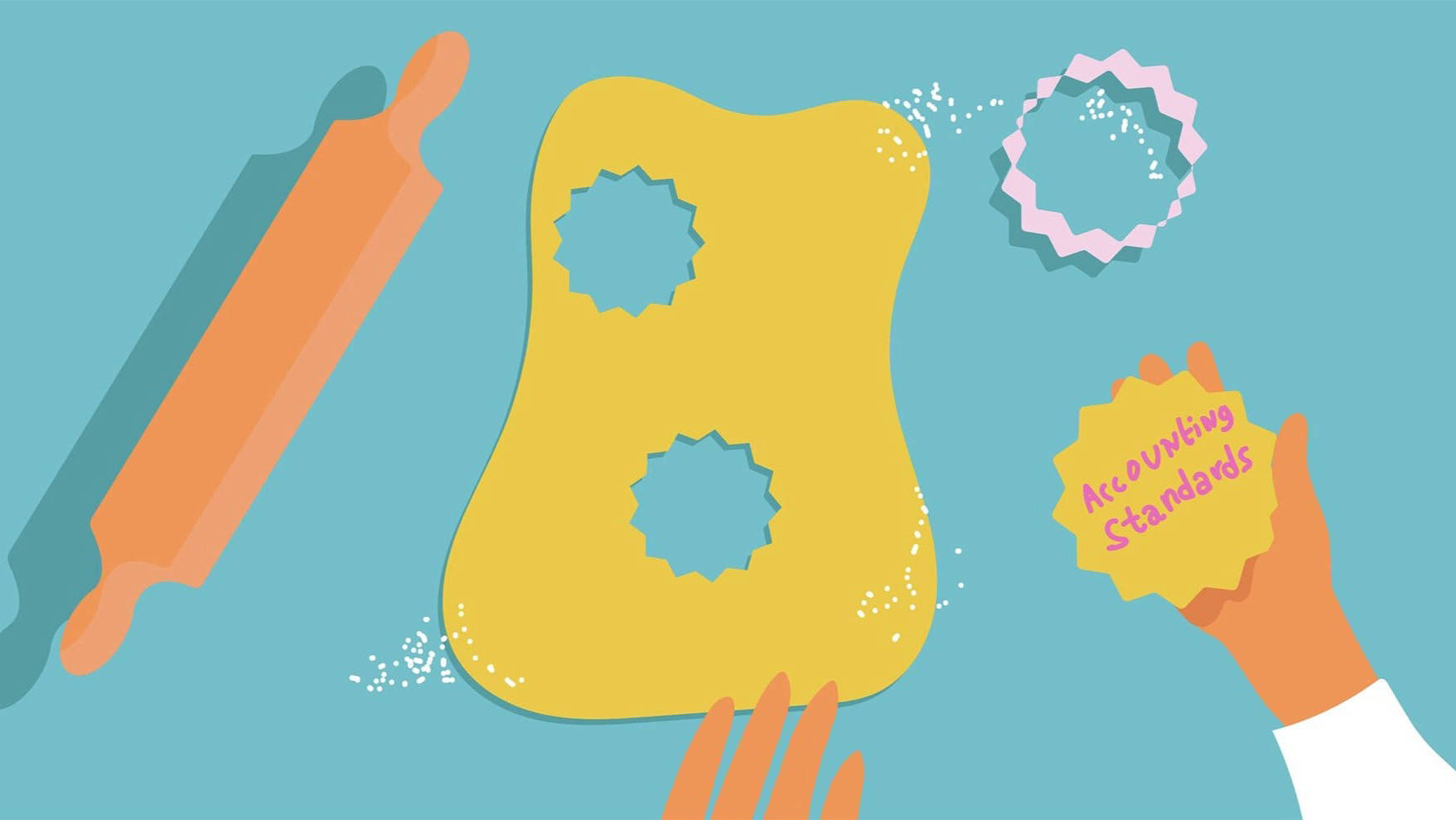 All companies registered in Hong Kong are required by law to follow the national accounting standards of Hong Kong in their financial activities. Working within the nationally approved framework not just keeps the business on the right side of the law but also keeps its bookkeeping transparent, concise, and easy to understand.
What Are The Accounting Standards In Hong Kong?
Hong Kong accounting standards, officially known as the Hong Kong Financial Reporting Standards (HKFRS), are set out by the Hong Kong Institute of Certified Public Accountants (HKICPA). Every incorporated company with a legal structure of a Private Limited Company, Sole Proprietorship, or Partnership must follow Hong Kong Accounting Standards.
The HKFRS comprises a set of rules that control how financial transactions are defined and understood. The rules standardise meanings of terms, terms for contracts, transactions, and other economic activities for use in general financial statements and other financial reporting.
Following HKFRS brings several benefits for businesses. Some of these are:
They make financial reporting fair, accurate, and fast.
Makes business informational comparable and accessible to third-parties such as investors, auditors, creditors, etc. They use comparable financial information to make a business decision, such as in-stock trading, mergers, etc.
However, there are over 50 accounting standards in Hong Kong, and they each deal with a different type of financial activity. So, it is vital to follow the ones that make the most sense to your business operations, size, and structure.
For example, for the small and medium-sized enterprises, the HKICPA has issued a specific Financial Reporting Standard (SME-FRS) for qualifying companies. It also has HKFRS for Private Entities, which is designed as a simplified version of its full set of regulations for Hong Kong-based companies that don't have public accountability.
HKAS for SMEs
SMEs don't have to follow the standard HKFRS, rather the Hong Kong Institute of Certified Public Accountants (HKICPA) has set out something called the SME Financial Reporting Framework and Standard, or SME-FRF & SME-FRS.
To use this simplified system, a company must meet any 2 of the 3 criteria for being labelled as a small private company or small guarantee company. If a company doesn't meet at least 2 of the 3 requirements of total annual revenue, asset value and number of employees, then it must prepare its accounts with the full FRS. Here are the criteria –
Small private companies – with total annual revenue of maximum HK$ 100M, asset value of maximum HK$ 100M or maximum 100 employees.
Small guarantee companies - with total annual revenue of maximum HK$ 25M, unregulated asset value or number of employees.
Larger private companies - with total annual revenue of maximum HK$ 200M, asset value of maximum HK$ 200M or maximum 100 employees.
Let us illustrate how the various Accounting standards are used with a couple of examples -
Follow HKAS1 while preparing financial statements businesses
HKAS 1 sets out the rule book on how corporate financial statements must be structured and presented. It also lays out the documents that are a part of the financial reports. Some key feature of HKAS1 are:
It stipulates that the financial statements must be a true and fair report of the company's financial position, performance and cash flow.
It demands that companies report changes in ownership of equity.
It requires that companies use the accrual basis of accounting.
It requires companies to present financial statements annually.
Follow HKFRS 15 when Accounting for Revenue from Contracts with Customers
All companies across industries should use HKFRS 15 while accounting for their incomes. Some key guidelines are:
Companies must account for every contract with a customer
While creating a contract, your company should assess the product or services that are being sold.
Revenue is what you make from each transaction, such as when your company sells a good or service.
Fulfilling a contract requires money. This cost of entering into a contract with a customer is called an asset if the business expects to recover it.
Documents Needed To Comply With HKAS
Financial compliance with HKAS requires certain documents pertaining to your company's assets, liabilities, equity, income and expenses (including gains and losses), money received or given to owners, and cash flows. These include documents for the time period under consideration:
Statement of financial position
Profit or loss statement
Statement of changes in equity
Cash flow records
Notes with significant accounting policies and other explanatory information.
Along with providing the correct documents, you also need to ensure that your company's financial statements are audited annually by a practising CPA in Hong Kong as this is mandatory for filing a profits tax return.
Conclusion
Hong Kong accounting standards or the HKAS or HKFRS are designed to make business more standardised and transparent for all stakeholders. So, while there are over 50 HKFRS, applying the ones relevant to your business is the smart choice to do – it not only keeps you legally compliant but also keeps your company financials in good order. If you find HKAS a bit confusing then why don't you give us a call or drop us an email; our team of licensed and experienced Chartered Accountants will be able to provide you with the right information.