An entrepreneur's guide to starting a business in Hong Kong | Article – HSBC VisionGo
While Hong Kong is a comfortable place to set up a new business, you still need to know its regulatory laws.
Legal · · 2 mins read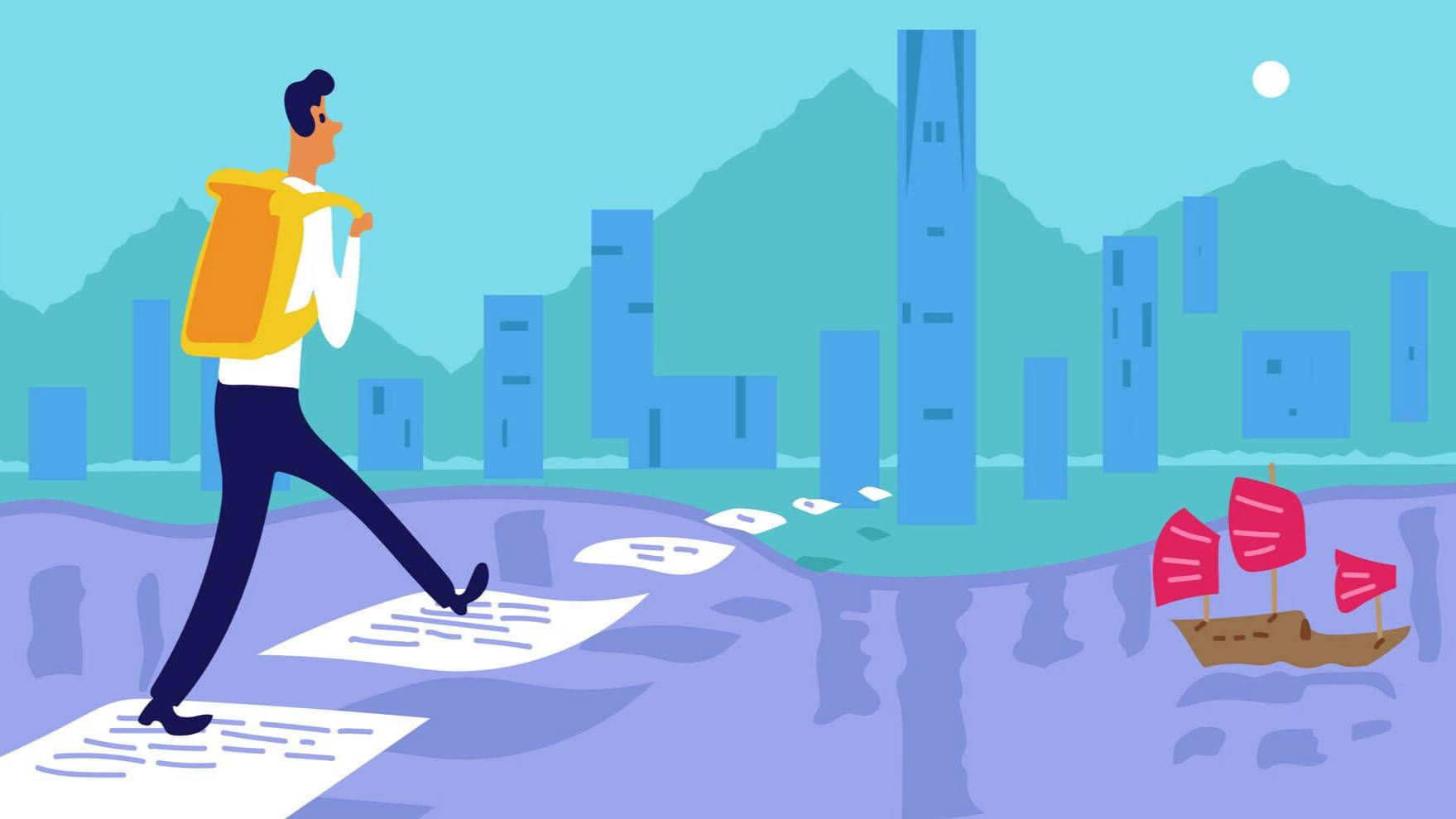 The World Bank's Doing Business Report in 2019 puts Hong Kong on the third spot for ease of doing business - from 190 economies across the globe! The easy economic environment, combined with its proximity to Mainland China and the highly-efficient and transparent financial regulations makes it a favourite for first-time entrepreneurs looking for a place to base their new business.
However, ease of business doesn't mean that there are no regulations or compliance requirements for businesses. In fact, Hong Kong has a fully formed and detailed company law enforcing strict transparency and clamps down hard on illegal transactions. For a new business, the entrance into Hong Kong and its legal system starts with company registration. Here is a detailed guide to starting right in Hong Kong.
If you ever need accounting support you can write to us and our certified accountants will help you anytime.
Pre-Registration Research and Preparation
Before you apply for registration, you need to get some crucial groundwork in place.
Business Planning – the first step to starting any business is to put a detailed plan in place. This is vital to achieving success in the short as well as the long run. Your business plan must contain details such as start-up costs, future growth plans, marketing plans, income projections, expenses, details of your product/service and its pricing and more. The more detailed, the better!
Business name – your chosen company name must be registered with the authorities. To get approved, you will need a unique name that is not used by another business and does not infringe on regulations surrounding public decency.
Business Licenses, if any– before registration, you must also check with the Department of Trade and Industry to understand if your business activity requires any special license to operate. It is best to keep all the documents, etc. for relevant permissions and permits well in advance.
Deciding the business structure – you have the option to structure and register your business as a private limited company, partnership or a sole proprietorship. Each structure comes with its own set of pros, cons and compliance requirements.
Company Registration Must-Haves
To operate in Hong Kong, the law mandates 3 essentials components for all businesses:
A registered business address to ensure all your business correspondence finds the right spot. Even if you are not based in Hong Kong, you WILL need a physical address for your company.
Company Secretary to ensure you remain within the law and that your business financial and operational reporting is aligned to the mandatory requirements of Hong Kong's Companies Registry.
Business registration certificate – this is your incorporation certificate which must be updated annually and displayed at your office or store.
To register your business, you need to apply to the Companies Registry in Hong Kong. Once the formalities are over, you will be issued a registration certificate from the Inland Revenue Department. Some documentation will be needed in this process - such as the Incorporation Form (Form NNC1 – Company limited by shares, Form NNC1G – Company not limited by shares), a copy of the company's articles of association and the notice to business registration office (IRBR1). If the application is made electronically, then you can expect the approval to come through within an hour.
Post-Registration
Open a corporate bank account - with the registration certificate in hand your next stop should be your bank. Opening a business bank account is a vital step for new business as it creates transparency in financial dealings, streamlines monetary reporting and helps the company access credit from the bank.
You will need some documentation to open a business bank account, such as a business plan, registered address, shareholder information and your Business Registration Certificate.
Licensing - All licenses need a Business Registration Certificate as part of their core documents so now with your incorporation complete you can get relevant applications and processes started.
Understanding compliance – incorporating your business comes with legal obligations and responsibilities. You must be thoroughly familiar with these and should put in place processes to meet these regulations in a timely manner. Here we recommend hiring a financial accounting or bookkeeping firm, like ours, to automate your financial and regulatory needs.
Get in Touch
From incorporation documentation and company secretary services to 360-degree financial maintenance and reporting and handling business licensing - we, at Osome, provide an end-to-end finance and incorporation services for diverse companies in Hong Kong.
Do give us a call or drop us an email to know more details.