API empowers SMEs to offer one-stop services at low cost | Article – HSBC VisionGo
Daniel Chan, Head of Business Banking, Hong Kong, HSBC
Technology · · 3 mins read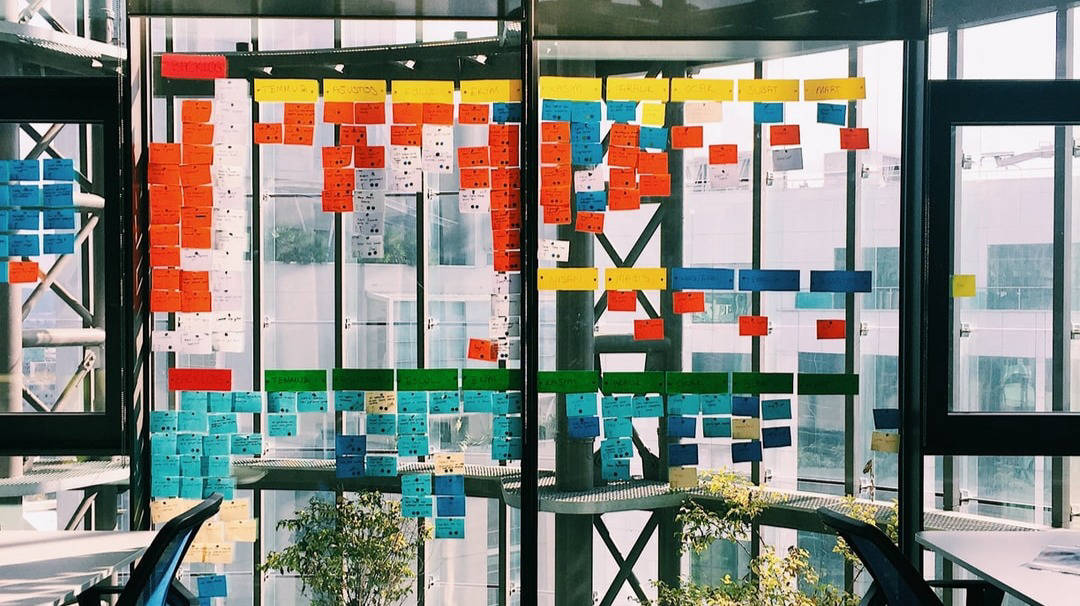 Nowadays, people place food orders on food delivery apps. Within 5 minutes the order is done - you've clicked on a map to search for your favourite restaurant nearby, checked their customer ratings, placed your order and paid with your credit card. The next moment you would be checking how much you've earned on this transaction for your mileage or other reward programmes, or how much cash rebate is now available for your next purchase. These details are automatically captured under your account for easy checking. And all these happen in such a seamless way that you hardly notice you've already made use of several "add-on" services before your food arrive. While this smooth experience simply did not exist in the traditional take-away order process, it speaks loud and clear for the value and competitive edge of food delivery platforms.
The underlying technology that makes this happen behind the scene is Application Programming Interface ("API"), an area in which infotech developers and banks alike have made huge investments in recent years. APIs allow service providers (e.g. food delivery platforms) to communicate directly with other systems, enabling aggregation under the same website or application of any product and service that may interest the user in a particular scenario (such as ordering take-away food). For the user, this means time-saving as well as access to value-added services that would otherwise not have been available with such seamlessness and convenience.
With APIs increasingly put to use in our daily lives, are you able to tell how many of your daily routines have been made easier or more seamless - because of API?
A good example is how some parents make payments to schools that have implemented payment solutions offered on the integrated platform eClass. Instead of having their children bring physical cheques or cash to school, parents find more payment options on the platform, such as the e-wallet and Faster Payment System ("FPS") supported by HSBC API. They are now able to sign a school circular and make payment to the school on their mobile phone. No more worries about bounced or lost cheques, or incomplete school payment records, since all information will be kept on the platform.
At the same time, more and more API connections are being built to cater to different business use cases. NOVA Group, a corporate service provider, has recently enabled Hong Kong's first Open API function for business bank account opening. Newly formed companies using NOVA's online company incorporation service can have the option of applying for an HSBC business integrated account through NOVA's platform. No doubt setting up a bank account is one of the top priorities for new businesses going through standard incorporation procedures. With the Open API function and consent of the new business owner, NOVA could share with HSBC more than 50 registration details about the company for account opening purpose. This saves time and effort by the company to fill out forms at the bank, and to make follow up calls just to start the account-opening process.
I must say that HSBC or even the entire API ecosystem (i.e. developers, API providers and users as well as regulators) hold higher expectations for API than just convenience for personal or business users.
The unique strength of API lies in its efficient connections across different industries and services. This means businesses would no longer be subject to IT resource constraints when introducing services based on specific scenarios.
Rather, they would be able to cut down tremendously on time and capital input, and focus on developing their core capabilities.
In e-commerce, for example, functions such as the shopping cart, online customer service or electronic money for transactions were previously available only on e-shops of major brands, because of the high costs involved in building and maintaining those tools. Nowadays, many online shop-builders are already connected with APIs of customer information, ordering system, inventory control and electronic payments. On this basis, they offer small online shops with a comprehensive e-commerce environment, from shopping cart to payment gateways (such as credit card or bank transfer), to electronic payment tools like FPS and PayMe. This have effectively lowered the entrance threshold for many online shop operators.
Along with the rise of API economy, banks have navigated in the forefront as developer, provider and user of APIs. Much resources have been put in to build API infrastructure and to facilitate its development and growth – in order to introduce banking services that blend seamlessly with the daily lives of customers. At the same time, banks have been connecting with third-party providers to enhance banking experience for their customers.
Wider use of the API is a definite plus for smaller businesses where resources are stringent.
As always, HSBC is here to help local businesses grow and prosper with support from our professional services and network, including API technology.