Attracting a Chinese Audience Through Digital Marketing | Article – HSBC VisionGo
With over one-fifth of the world's population, China is a market worth tapping into. Here's how to leverage digital to grow in popularity and slay it.
Marketing · · 3 mins read
With over one-fifth of the world's population, China has become the beautiful bride that everyone admires from a distance. With a median age of 38.4 years, a large number of the inhabitants are technologically savvy; this has made the country a point of interest for foreign brands with the intention of exponentially growing their customer base. Finding popularity within China's massive population could help them become a giant across the globe.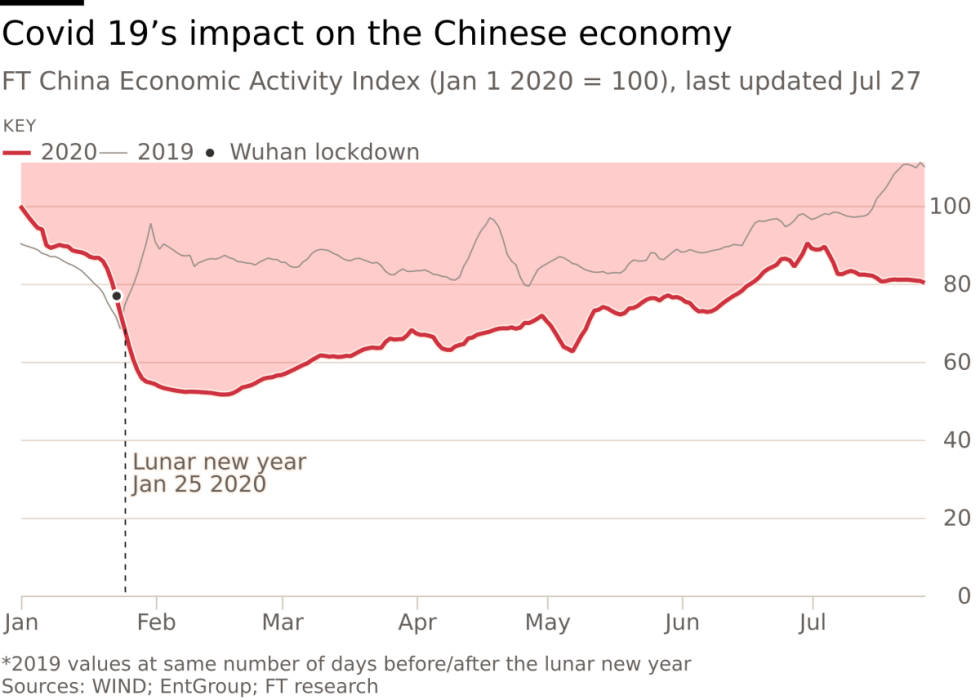 Understanding the Chinese Marketing Strategy
Contrary to many countries where people are easily swept away by trends, Chinese citizens are some of the most patriotic there is; whilst America is known for its exaggerated patriotism, it is also famous for its consumerism, trends dictating what is bought and sold across the country. China's form of patriotism, however, is exemplified in their love for country and communism. This has proven to be a key reason motivator when it comes to their patronage of products; a factor that any professional marketer can take advantage of.
You Must Think Like a Local
Be Willing to Embrace the Culture
Leverage Videos
Take on Partnerships
As an entity that understands the "China Prize," it is important to recognise some key features that will influence your success in China's billion-dollar economy.
1. You Must Think Local
With massive efforts by the government to close the digital divide gap, the easiest way to integrate into the Chinese market is to work with the local people.
While Facebook and Google may be the crown corporations in your home country, leveraging their platforms as a means to attain popularity in China will be unrewarding. On the other hand, other options like Weibo, Youku, and WeChat will guarantee a deeper penetration and recognition in the Chinese market.
2. Embrace the Chinese Culture
In China, people are very committed to and massively invested in their culture. Creating digital content for your products based upon Western trends and ideologies is unlikely to appeal to your target audience.
If you want to find success in China, you must incorporate the Chinese culture in your efforts to create awareness around your product and gain a large following. Infusing a touch of cultural identities, such as the much loved Chow Mein delicacy or the Dragon Boat festival will improve your chances of being recognised by the people.
Digital Marketing in China: The Strategies That Work
Connecting with your target audience in China requires an understanding of what works, and how the people function. By default, our minds turn to Google's search function whenever we need to search for some information, a result of years of influencing and technological advancements from the company.
While Google seems like the Almighty across much of the world, with more than 6 billion searches per day, it remains the least converting digital marketing channel in China's internet ecosystem.
Creating digital marketing campaigns through Google is a recipe for failure in China because Google's market share is below 8%. Alternatively, a similar campaign on Baidu (China's most popular search engine) will guarantee a more favourable result because it has over 64% of the market share in China.
Similarly, professional digital marketers with interest in China's young population will record a higher success rate if they create their campaigns around WeChat and Weibo rather than Facebook and Twitter.
Breaking Into the Chinese market
As a potential investor who hopes to hit the ground running, you must recognise the need to adopt both online and offline opportunities in your quest to capitalize on China's massive consumer potential.
You must also consolidate your efforts in the Chinese market by embracing mobile-friendly opportunities. According to WeChat, which had more than 600 million active users back in the second quarter of 2015, a high percentage of their users open the app multiple times daily thanks to notifications and pop up features. This creates an avenue for repeat sales and remarketing.
Embracing the Chinese Marketing Channels That Work
Numerous researchers and data published online have shown that certain digital marketing channels work best in China, some of them include:
1. Video marketing
Just like TikTok, video marketing has become a viral sensation because of its ability to infuse so much entertainment in a clip that lasts for just a few seconds. At first, everyone was excited about Instagram videos and the opportunity they presented. Now, we feel as if longer videos are hard to endure, and maintaining someone's interest for a long period is becoming harder.
With TikTok and Likee, people can now get as much excitement as they could get from Instagram in as little as eight seconds. TikTok stands out because it wields the power of addiction. It tricks the mind into believing you are only watching a few eight-second clips, but before you know it hours have passed! This buttresses the notion that LESS is MORE!
2. Partnerships
Another crucial strategy for a successful marketing campaign in China is a partnership. Allowing people to pay for services without too much difficulty and making it a smooth process can be a major boost for business. Teaming up with recognized payment portals like WeChat Pay and AliPay can help you gain trust from potential customers as they are using an already known brand to access your unknown brand.
As a brand that hopes to succeed in China, you need to recognise the local opportunities for growth while taking full advantage of the digital marketing strategies that already work in this area.