[Know more about payments] How do I make digital payments to business partners easily | Article – HSBC VisionGo
For our readers who want to learn more about how your business can capitalise on the B2B payment offerings, this article offers several instructions
Finance · · 5 mins read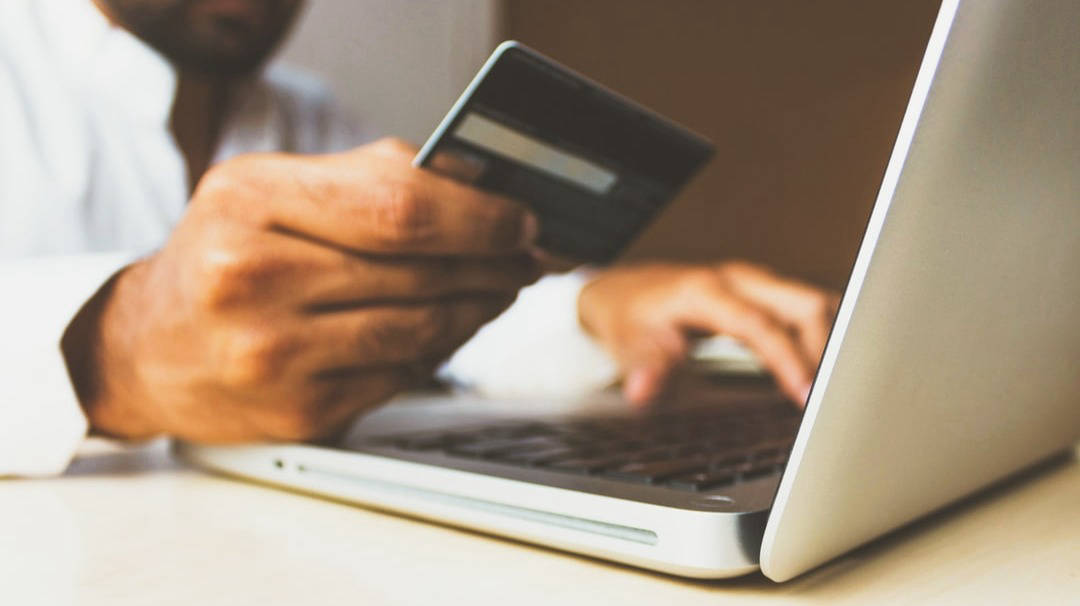 [Know more about payments] How do I make digital payments to business partners easily using my bank account?
You probably have noticed how personal digital payment has changed your life over the last several years. But when it comes to making payments between business partners, also known as B2B payment (Business-to-Business payment), the landscape has not evolved as much.
For our readers who want to learn more about how your business can capitalise on the B2B payment offerings, this article offers several instructions to help.
How can B2B payments be made?
There are several ways to make payments conventionally. Paper cheques, letters of credit and cash deposits are a few of the common ways for businesses to pay each other.
Generally, business owners need to specify beneficiaries' account information as below to complete the payment process.
Beneficiary Name
Beneficiary Account Number
Name and Address of Beneficiary Bank (or local clearing code /SWIFT Code)
While these traditional payment methods may give us a sense of comfort, as they have been used by businesses for many years, what they may lack has become more evident in light of newer and more innovative payment methods.
Traditional payments could put strain on the business's cash flow due to the longer durations from sale to receiving payments as they are non-real time. Businesses do not know if the payment has cleared until it has been deposited and processed through the bank, which is much later then the initial transaction. Additionally, traditional payments expose businesses to other risks, such as the bounced cheques from buyers.
With many businesses wondering if there is a better way to make B2B payments, we are glad to provide you with some alternatives to traditional payments.
Innovative B2B payment methods
Instead of using existing payment methods such as cash and cheques, business owners can use the Faster Payment System (FPS) service, which enables 24x7 real-time fund transfers between bank accounts. Business owners can make Hong Kong dollar or Renminbi payments using the FPS service.
By using FPS to make payments, business owners will have better control and visibility on their receivables and payables, which will also help improve their cash flow. There are also other advantages, such as business owners may register their email address, mobile number, or FPS Identifier (also known as "FPS ID" which is a unique string of numbers generated by the FPS system that can only be linked with one bank or SVF provider), to an account number to enable payers to transfer the funds easily without having to remember all the bank details.
In fact, the use of FPS is becoming more common. According to an article from InSight, the Hong Kong Monetary Authority's official column[1], the scope of FPS usage has gradually extended from Person-to-Person (P2P) payments initially to retail, bill, and business payments. Of the additional 100,000 average daily transactions recorded in the first quarter of 2020, about half were merchant payments. As of now, FPS has more than 18,000 merchant registrations for accepting customers' payments.
Advantages of using FPS
-Easy to use: Instead of inputting the account number, payers can initiate payments using a registered mobile number, email address or FPS ID
[Tips: Remember to verify the payee's name before proceeding to authorise the payment. If you are paying an individual, a masked name will be displayed. If the payee is a corporate, its full entity name will be displayed.]
-Fast and transparent: Make real-time fund transfers to banks[2] in Hong Kong anytime, anywhere
-Cost-effective: Reduce administrative costs and transaction fees, such as handling payment with cash or cheques
-Improve cash flow: Instant payments with increased visibility for businesses
Smart tips on B2B payment
If you are not familiar with the FPS or want to know more about it, here are some smart tips:
1. How can I link my account to my mobile number, email address or FPS ID?
FPS is a domestic clearing service that connects banks and Stored Value Facility (SVF also known as E-wallets) providers.
All you need to do is link your mobile number or email address to your bank account by registering with the bank. After linking up, fund transfers and payments using FPS can be made in real-time upon confirmation.
Interested business owners can contact their banks for details on the registration of proxy IDs for receiving payments.
For HSBC commercial banking customers, they can access their Business Internet Banking or HSBCnet profile to link the mobile number, email address or FPS ID to your business account.
If you want to know more about FPS, visit: https://www.business.hsbc.com.hk/en-gb/payments/payment-services/faster-payment-system
2. Can I use FPS to initiate international B2B payments?
No, FPS only supports fund transfers between local banks and SVF providers currently in Hong Kong. If you need to transfer funds abroad, you may use the telegraphic transfer service.
3. What is the maximum transaction limit for using FPS?
For the limit of inward payment, it depends on individual banks and E-wallets based on their business models. Please contact your banks or E-wallets operators for more details.
For HSBC, business owners can pay Hong Kong dollars or Renminbi up to 1 million per transaction to the credit of an account held with other FPS participants through online banking.
Business owners can also adjust the payment limit anytime via online or mobile banking with Mobile Security Key (MSK) or Security Device to add extra layer of security to your account.
4. Can I use FPS to receive consumer payments?
Yes, you can receive payments from your consumers via FPS. Merchants may contact banks or SVF providers for merchant payment services via the FPS. Some banks also offer a one-stop service that covers the complete range of payment solutions that every business requires.
For HSBC, the bank has launched HSBC Business Collect, a cost-effective solution that supports mobile payment collection both in the store and online that can meet different payment collection needs of various business models, such as support in-store, eCommerce, mCommerce and bill payments.
If you are interested to know more about HSBC Business Collect, visit: https://www.business.hsbc.com.hk/en-gb/payments/receivables-services/hsbc-business-collect
5. How do I authorise a payment?
Business owners may want to authorise payment instructions or recurring payments to streamline daily operations.
The exact authorising process may vary depending on different banks. Take HSBC as an example, you can streamline the daily operations as below according to the types of online banking tools you are using.
HSBCnet Users :
If you are using HSBCnet to create payment instructions, your HSBCnet's System Administrator can set up the HSBCnet Mandate online, which includes appointing user and determining their HSBCnet access rights and transaction limits. Once the HSBCnet Mandate is set up, the users will be able to use HSBCnet to access and transact the accounts placed in the HSBCnet Profile. To make your banking more secure, you should always set appropriate user entitlements and limits to accounts or services accessed via the HSBCnet. As once you determine the appointed users, only they and the system administrator can log-in to the HSBCnet Profile and view or/and transact such accounts within the limits as per the HSBCnet Mandate.
If you want to know more about how to turn on the entitlement feature, click here. You may also click here to know more about Payment Authorisation.
Digital Business Banking Users:
As a Business Internet Banking (BIB) primary user of your company, you must be an authorised signor of your company and thus are automatically eligible to make or authorise payment via BIB per transaction limit set upon enrollment.
You can also appoint your business partner or staff as Secondary User, and grant them the right to make or authorise online payment by submitting a form.
To control your online payment, Primary User can define other users' BIB transaction limit and the online payment authorisation matrix on account level.
Different accounts can be assigned with different authorisation matrices, and transaction limit for individual user can be defined – all within BIB with changes being effective immediately upon submission.
If you want to learn more about BIB, click here.
6. Will I be charged for using FPS services?
For HSBC business accounts, for each Hong Kong dollar/Renminbi outward FPS payment up to 1 million to an account held with other FPS Participants, there will be a charge.
As of August 2020, the interbank funds transfers via HSBCnet/Business Internet Banking, HKD 8 per transaction will be charged. Users can also click here to find out the latest tariffs associated with the range of commercial banking services.[3]
Business owners should always ensure that the account has sufficient balance, banks may charge fees due to insufficient funds in the account. For HSBC, HKD150 will be charged for each outward FPS payment returned as a result of inadequate funds. [4]
[2] Full list of FPS participants providing real-time services : https://fps.hkicl.com.hk/eng/fps/about_fps/participant.php
[3] [4] The information in this article is for reader's reference with regard to the charges for various services offered by HSBC commercial banking. The Bank reserves the right to revise any fees, charges ,special offers and other services from time to time.The Bank reserves the right to levy a charge on transactions conducted. For charges not listed in this guide, please contact our branches for details.