10 Best Accounting Software for Businesses in Hong Kong | Article – HSBC VisionGo
Leverage emerging technologies to make your business bookkeeping and accounting stress free and easy - with digital accounting tools.
Technology · · 4 mins read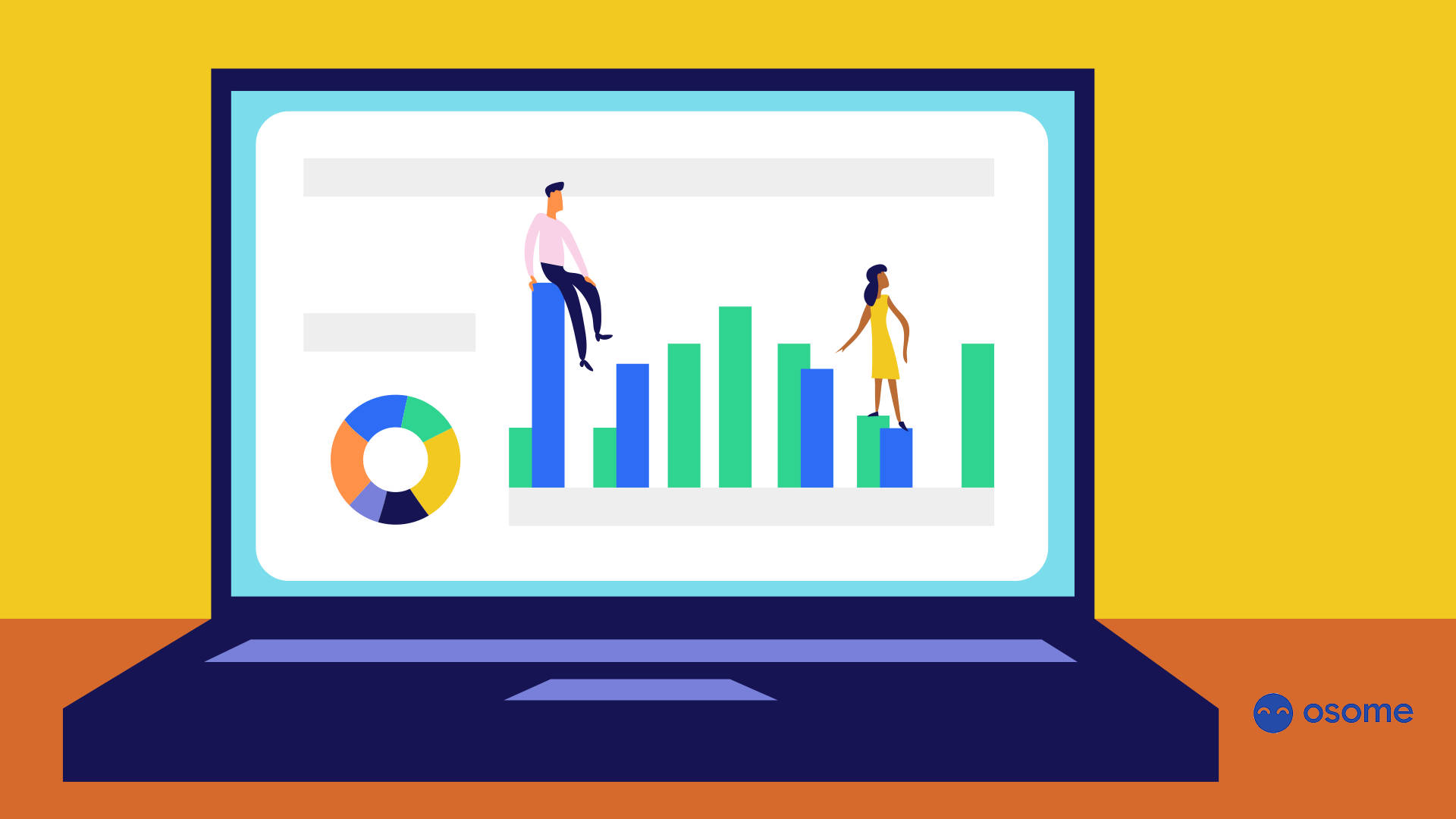 Whether you own a Start-up or work for an established business, accounting software will remain central to smooth bookkeeping and accounting practices regardless of size and industry. Gone are the days of spreadsheets locked in one desktop, now cloud services tout 24x7, on-the-go access to your records. In fact, the current crop of accounting software do much more than just put accounts online; they also provide business insights and a seamless and semi-automated financial experience.
Here are the best 10 accounting software making business operations smoother and faster.
1. Sage
Clearly, one of the most popular in Hong Kong, this award-winning accounting software is specifically designed to help small businesses through the various stages of growth. For new companies starting their journeys, they have Sage Business Cloud Accounting, and for companies further along in their journeys, Sage 50 Accounting Peachtree provides diverse services under one platform.
Sage Business Cloud Accounting can easily and quickly create invoices, track accounts, and process payments for small businesses on a super-secure platform. It provides unlimited transactions and email support, 1GB storage and automatic backups.
Price: starts from HK$65 per month( HK$702 annually) with the option of adding services and team members for a fee. Sage 50 Accounting Peachtree (available in Hong Kong only at www.centrolink.com.hk) is a desktop accounting software to simplify everyday corporate tasks. Its main functionalities are managing cash flow and costs, making bill payments and accepting payments, and planning and tracking inventory. The price varies depending on how many team members use the software:
Single-user starts at USD 529.95
1-5 users USD 699.95 onwards
Up to 40 users starts from USD 1346.95
2. Express Accounts Accounting Software
A more affordable alternative for smaller, budget-conscious businesses, Express Accounts focuses on providing all the essential features for small businesses without any frills. With Express you can
Tracks sales and accounts receivable information
Record recurring orders and repeat invoices
Creates quotes, sales orders, and invoices
Price: the basic version is free for use by upto 5 team members. A standard edition Express Accounts Basic outright license costs USD 99.
3. Xero
Xero puts functionality and ease above all else and works with integrated automation that reduced man and mind power all around. Its main features are the ability to connect with your bank accounts, on-the-go reports, and built-in compliance with tax regulations. Price: The starter account begins at USD 10/month for the first 3 months, and USD 20 after that, whereas the premium account costs $40/month and has the additional feature of handling multiple currencies.
4. Osome
Designed as a full-stack business assistant app, Osome digitizes a whole range of accounting and compliance tasks. The software rests on a foundation of machine learning-based tech that automates administrative, accounting, payroll and tax-related work. And depending on your subscription model, it also gives access to chartered accountant services. Some interesting features are:
Automated accounts like income statements, balance sheets, and cash flow statements
annual profits tax return filing
regular updates and reminders about finance and filing deadlines
Price: The pricing is entirely based on your business revenue. Businesses with turnovers under HK$30k per month can start with the Mini package of HK$288 per month and go up the ladder to Starter package of HK$720 per month and all the way to the Unicorn Accounting package of HK$1,800/month.
5. SunSystems Financial Management System
SunSystems is a popular accounting software designed for large enterprises which expands its features to include deep analytics, accessibility to offices spread across geographies, and on-demand scalability to accommodate peak seasons. SunSystems is well-known for functionalities such as its robust reporting and data entry across multiple currencies, integration across disparate legal entities and always available cloud presence.
Price: As it is designed for large enterprises, the prices are also a bit steep. It can cost approximately USD 25,000 in the first year and then in the following years; it can cost between USD$1-USD$5,000 if you decide to host it yourself.
6. Microsoft Dynamics GP (S-Knight Asia and Queue Associates are among Microsoft Dynamics GP partners in Hong Kong).
Microsoft Dynamics GP is another software that focuses on large businesses and usually targets distribution companies with an annual turnover of USD 3-5 million. It is primarily an enterprise resource management (ERP) program that handles a vast range of day-to-day activities beyond accounting. Microsoft Dynamics GP includes features such as
Managing organizational cash, assets, and banking.
Business intelligence and reporting
Managing contacts, sales opportunities, and service contracts
Price: The starter pack is USD 5,000 for 3 users, and each additional user costs USD$3,000. There is also an optional one-time fee for different services that can cost between USD 6,000 - 10,000.
7. Macola
Macola provides small and mid-sized firms with an option to access a full-stack Enterprise Resource Planning (ERP) software system which offers them access to accounting as well as other operational automation. It is mainly designed to ease the work of manufacturers and distributors with seamless and stress-free management of materials, people and compliance. It most useful features are:
Cash management and payroll such as general ledger accounts payables (AP) and accounts receivables (AR)
Document management
Personalized workspaces
Price: Available on contact
8. MAS-Account
Based on Microsoft SQL Server database, MAS-Account is a holistic software that provides automation across accounting and trading activities. It is well-known for its :
Device-agnostic interface
Free training courses in the areas of consultation and installation
Multi-lingual (English and Traditional/Simplified Chinese) and multi-currency support.
1-year free basic App basic service for MAS-Account 9.0/10.0
Price: Available on demand
9. Quickbooks
Aimed at small business owners, Quickbooks works as an all-in-one accounting and bookkeeping tool that tracks all types of financial transactions from expenses, invoices, reports, and more! Some of its standout features are:
The ability to sync your bank information and your favourite apps
Accessibility on multiple devices
A super secured online database
Price: Between HKD 60/month to HKD 240/month
10. ABSS (formerly MYOB)
ABSS is an Australian firm which has been providing world-class business and cloud account software to SMEs since 2009. ABSS has made accrued a loyal circle of business clients with its easy-to-comprehend and intuitive software design. Its key features are:
Multi-lingual support in either Traditional Chinese or English
100s of sample business start-up templates
Makes sending of invoices and managing debtors easy
In-depth tax compliance
The most complete solution for MAC owners
Price:
Microsoft Windows Operating System - The standard software starts at HK $4,188 (>140 reports) and the Premier software costs HK $4,788 for a single user and HK $8,688 for up to 3 users (>170 reports), while the PremierPlus is HK $5,888 for a single user and HK $10,488 for up to 3 users (>200 reports).
Mac Operating System - The AccountEdge (ABSS's Mac-based software) is available for HK $4,788 for a single user and HK $8,888 for up to 3 users (>170 reports).Make your business accounting seamless from day one
With so many great accounting software available, there is no need for even the smallest and newest of businesses to go without! This list of accounting software for Hong Kong businesses is especially useful as they also offer integrated tax and other compliance guidelines, which can take the sting out of your annual filings while keeping your day-to-day bookkeeping spotless.
Get in touch to know more.