BOOQED and Cyberport launch Hong Kong's first live streaming pods | Article – HSBC VisionGo
BOOQED and Cyberport announce the launch of Hong Kong's first live-streaming pods, available to Cyberport tenants starting from May 2021.
Technology · · 1 mins read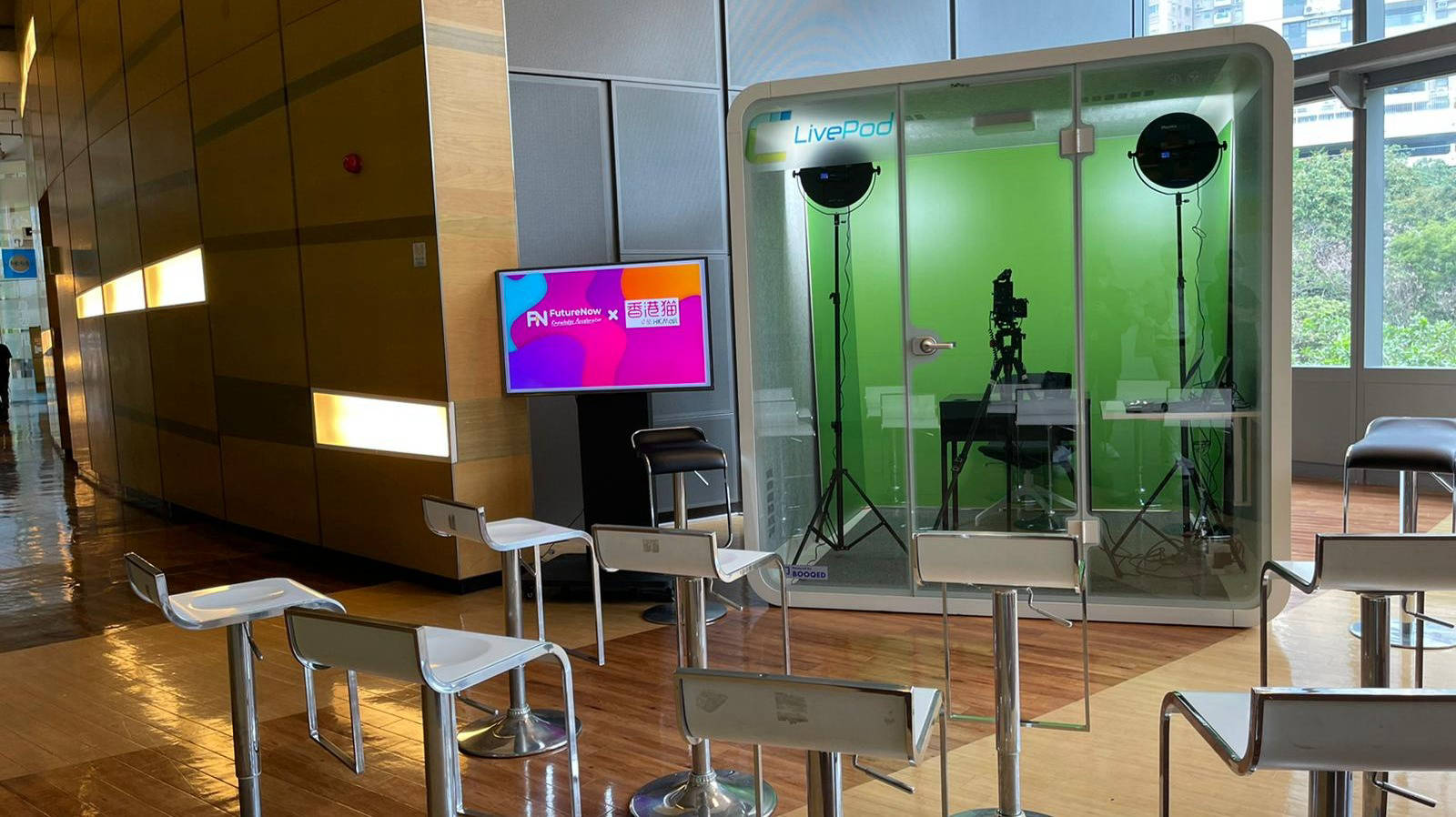 Although it's not a new concept, live streaming has been enjoying explosive growth globally since the COVID-19 outbreak, with more people in lockdown turning to online platforms such as Facebook, Youtube, Twitch, Clubhouse, Tik Tok and more to watch live-streamed content ranging from talk shows to dance videos and even full concerts. In turn, brands hoping to tap into this growing online audience have swapped their traditional advertising for live streaming.
Given a rise in the number of tenant companies seeking a soundproof space to produce social media or digital marketing content, Cyberport has leveraged BOOQED's integrated hardware and software solution QUBIC to launch LivePods – Hong Kong's first standalone live-streaming capsules furnished with a green screen, a desk and chair set, electric sockets and lighting.
Starting from May 2021, two LivePods located in Cyberport are available for all Cyberport tenants to book by the hour via the QUBIC web app – perfect for companies and live streamers looking for a fully-equipped space to produce or air their content.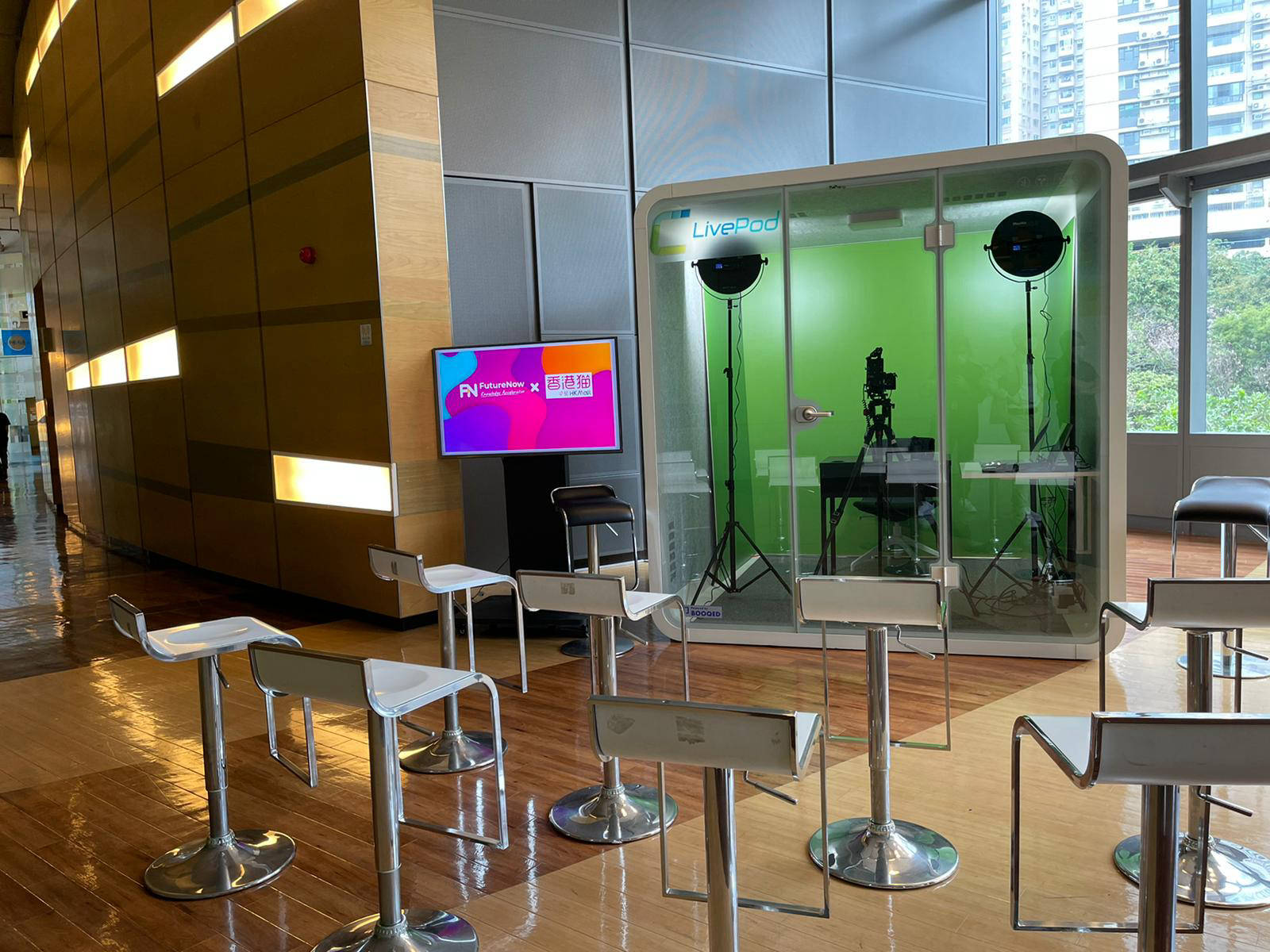 Eric Chan,Chief Public Mission Officer of Cyberport, points out,
"As an innovation and technology hub, Cyberport incessantly seeks to push the envelope in innovation while ensuring our facilities meet the needs of our community. Acknowledging the increased demand for live streaming studios, we are excited to join hands with BOOQED to introduce LivePods into our campus.

While the on-demand studios were put to use just earlier in May, we have already received overwhelming responses and positive feedback. We look forward to collaborating further with BOOQED to bring a purpose-built workspace to our community."
David Wong, Co-founder and CEO of BOOQED, adds "BOOQED and Cyberport share a common vision: we aspire to create spaces that are functional and provide value to users.

QUBIC pods can be transformed into a myriad of configurations to serve wide-ranging purposes. With rapid acceleration in livestreaming, LivePods greatly complement Cyberport's facilities to offer a sought-after user experience.

Going forward, we will explore more cooperation with Cyberport to transform other areas into multi-functional spaces to enhance productivity."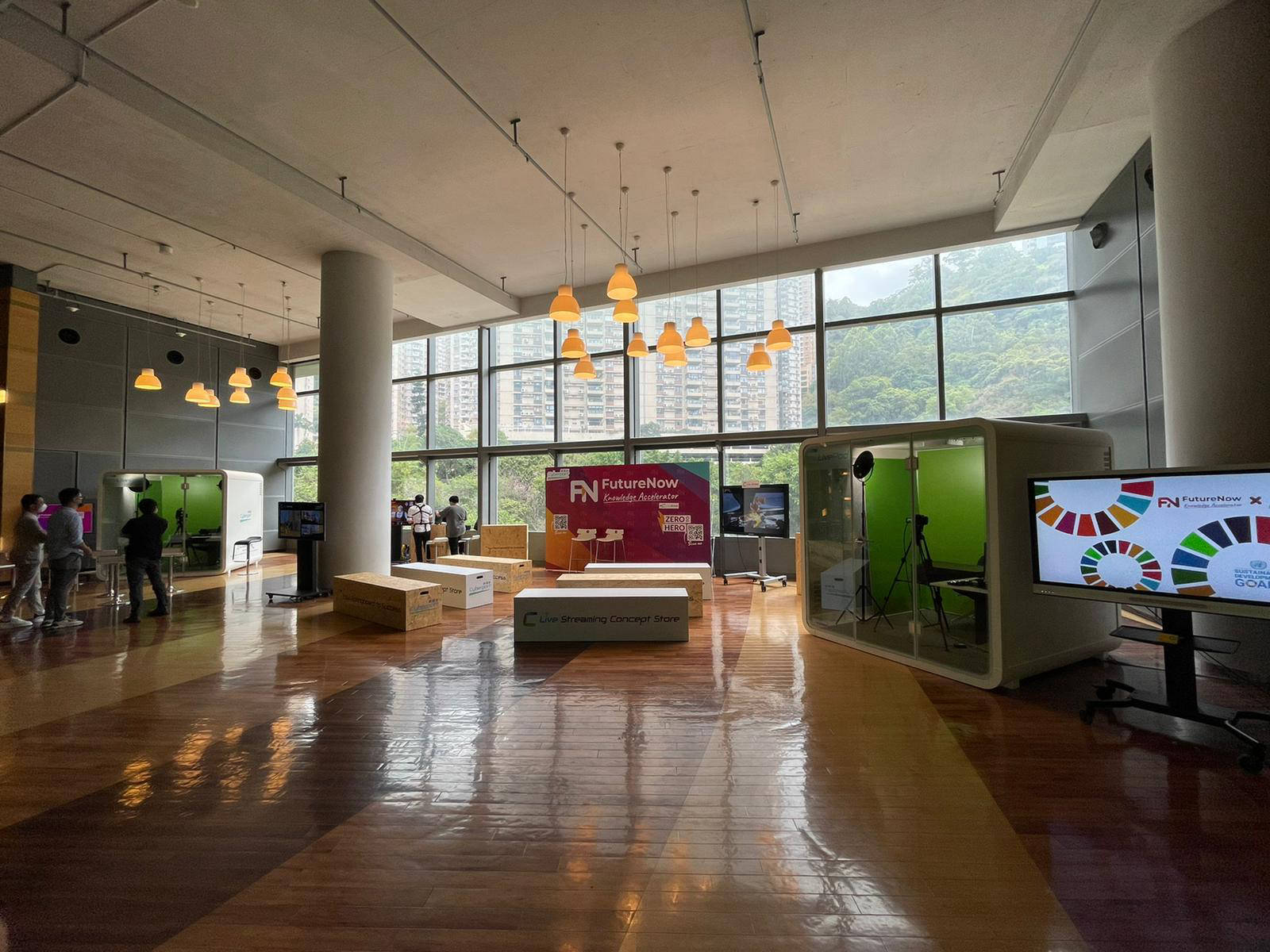 For more information about QUBIC, please visit our website or reach out to our team at sales@booqed.com