China takes lead in launching a digital currency | Article – HSBC VisionGo
Trials in cities like Shenzhen will see smartphone app used to facilitate payments with new digital currency in areas like payment of medical bills
Finance · · 2 mins read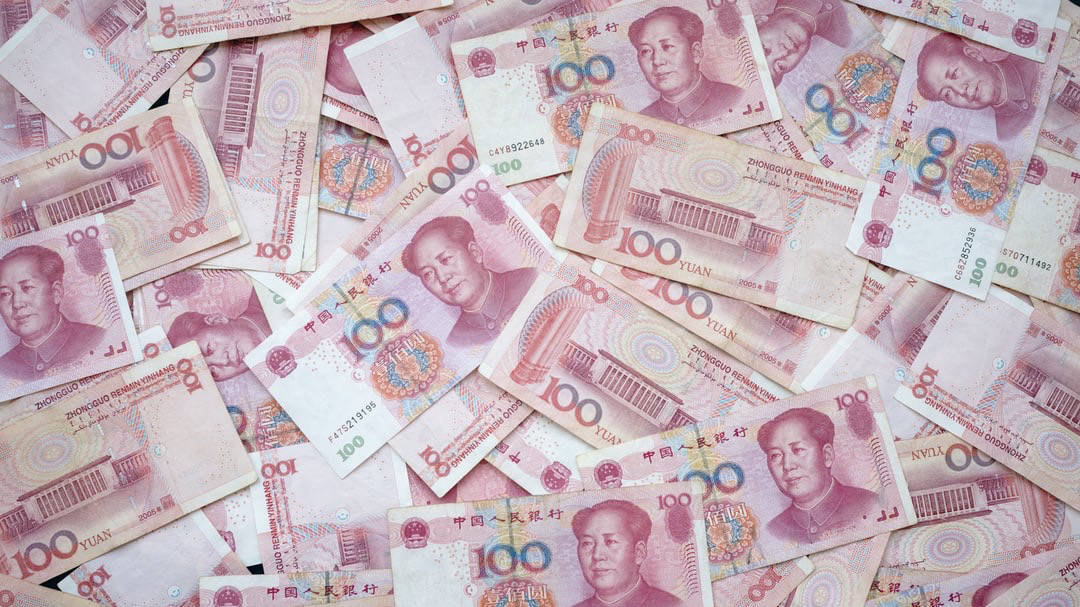 During testimony last year to the United States Congress on Libra, Facebook's proposed digital "stablecoin", Mark Zuckerberg raised the threat of a new leader in financial technology.
"China is moving quickly to launch a similar idea in the coming months," the tech titan warned. "If America doesn't innovate, our financial leadership is not guaranteed." Zuckerberg has an agenda of his own but he was right that the Chinese have made progress in minting a digital currency – and one that is nothing like Bitcoin but designed instead to circulate as the country's fiat money.
Known as Digital Currency Electronic Payment (DCEP), the token-in-the-making came back into focus on April 14 when a screenshot of an e-wallet developed by the Agricultural Bank of China did the rounds on social media. Supported by an image of a one-yuan note stamped with a serial number, the accompanying app appears to offer services such as 'scan-to-pay', money wiring and collection, peer-to-peer transfer, transaction review and fund management services.
According to the Digital Currency Research Institute (DCRI), a unit at the People's Bank of China responsible for the development of the digital yuan, the technology is undergoing "internal closed trials" in various cities including Shenzhen.
The pilot testing will be carried out in areas including the payment of medical bills, receiving transportation subsidies and even settling annual fees for membership of the Communist Party.
In an interview with Leiphone, a local tech news outlet, Professor Zhang Xiaoquan from the Chinese University of Hong Kong revealed that DCEP will be backed by an older technology known as e-signature, as opposed to relying on blockchain.
One reason is fears that blockchain alone would fall short in handling scenarios typically seen in high-frequency, decentralised retail settings. However, it seems that DCEP will draw on some of the know-how that underpins blockchain technology, such as asymmetric encryption, based on patents filed by the central bank.
A pioneering feature is that it can support offline transactions as long as the mobile phones of paying customers aren't running out of battery, notes Phoenix TV. The theory is that offline payments will be registered 'locally' in the phone's wallet and then accessed once the internet connection becomes available, Zhang says, noting that the wallet is directly linked to the central bank's clearing house.
Could this bite into demand for Alipay and WeChat Pay, the two digital payment tools currently used by as many as nine in 10 Chinese to purchase food, transportation and entertainment? Mu Changchun, DCRI's director, emphasises that DCEP aims to replace the M0 category of the country's money supply, meaning coins and notes in circulation. That is something that Alipay and WeChat Pay are already doing, although the two payment channels have more strings to their bow in working as loyalty programmes for Alibaba and Tencent respectively.
From the customer point of view, the adoption of DCEP might be a matter of switching from one payment system to another. But for the government it could be hugely helpful in tracking capital flows and cracking down on money laundering, tax evasion and corruption.
This kind of oversight is why many digital devotees scoff at the plan, saying that it will never compare with the decentralised currencies running on a blockchain.
However, it might give the yuan another chance to unseat the US dollar as the world's preferred currency, Mark Munoz, co-founder of Vectr Fintech Partners, a venture capital firm, told WiC. "China would like to challenge the supremacy of the US dollar but they are far from matching the full faith and credit of the US currency. However, DCEP could be the first step as it could potentially increase the fungibility of the renminbi," he says.
"Western regulators could ultimately ban the use of China's digital currency, but that wouldn't stop it from being used in large parts of Africa, Latin America, and Asia, which in turn could engender some underground demand, even in the US and Europe," Kenneth Rogoff, a professor of economics at Harvard University, added in an op-ed for the Guardian.
To get a complimentary subscription to Week in China courtesy of HSBC, click this link:
https://www.weekinchina.com/visiongo/?utm_source=vg