Business Guide: Cloud ERP financials and accounting software for modern companies | Article – HSBC VisionGo
Close quickly with confidence and report financials faster and accurately with the world's #1 finance and accounting for modern companies
Management · · 4 mins read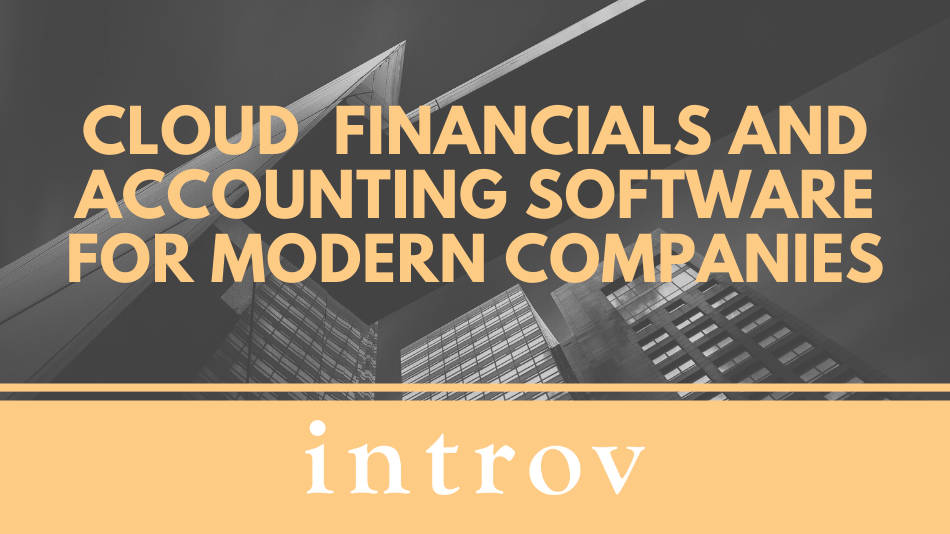 ERP software accelerates business financial close, provides strong expense management, offers streamlined and auditable revenue management and ensures complete real-time visibility into the financial performance of the business. It enables companies to manage all key business processes in one unified single system. The platform involves no hardware, no maintenance fees associated with hardware or software, and no complex set ups.
Features
Cloud ERP financials and accounting software helps finance leaders design, transform and streamline their processes and operations.
Finance and Accounting
With strong compliance management, it couples core finance and accounting functions which improves business performance and increases financial close efficiency while reducing back-office costs. With real-time access to live financial data, you can quickly drill into details to quickly resolve delays and generate statements and disclosures that comply multiple regulatory financial compliance requirements such as IFRS, GAAP, SOX and others.
Billing
In true Cloud ERP solution, billing management capabilities integrate your sales, finance and fulfilment teams—improving accuracy, eliminating billing errors, strengthening revenue recognition processes and driving fulfilment accuracy and efficiency.
It transforms billing from a stodgy, back-office function into a strategic differentiator by placing it at the core of your business. A unified, billing framework equips businesses to offer transaction, subscription, usage-based billing, and any hybrid model thereof while managing that revenue accurately and in accordance with the latest revenue recognition standards.
Traditional vendors provide disparate systems for orders, billing and revenue management burdening their customer with the task of cobbling together piece parts via complex integrations. ERP system provides an agile and sophisticated solution that offers unparalleled control and flexibility over billing and revenue management processes. It is a centralised and future-proof framework that supports the universe of monetisation models and allows our customers to be nimble, innovate rapidly and profit in today's marketplace.
Revenue Recognition
Revenue recognition management solution helps companies comply with accounting standards and report financial results in a timely manner. For all sales transactions that consist of products or services, or both, and, whether these transactions occur at a single point in time or across different milestones, The solution will help you schedule, calculate and project runway revenue on your financial statements accurately. Automate revenue recognition with financially intelligent capabilities to recognise and report results in accordance with accounting standards including ASC 605, 606 and IFRS 15 standards.
Financial Planning
Cloud ERP system shortens cycle times, engage business users and enrich your planning process with an intuitive planning, budgeting and forecasting solution. It facilitates both company-wide and departmental financial planning with modeling capabilities, approval workflows and reporting within one collaborative scalable solution. By its powerful calculation engine, wide range of business logic with fast in-memory aggregation and instant financial planning analysis and reporting can be accommodated.
Cloud ERP system at the same time offers comprehensive integration with Microsoft Office tools such as Microsoft Outlook, Excel, Word and PowerPoint with Smart View for Office. Users can leverage Excel as the environment for adding custom members on the fly, slicing and dicing data and ad-hoc modelling. Common financial planning actions, such as spreading and allocation, are available within planning data grids rendered within Microsoft Excel.
Financial Reporting
From reporting and analytics, to insight and decision-making, gain a more complete picture of your business on-demand and in real-time.
Key features highlight as below:
See the big picture with dashboards and KPI's tailored to your role.
Use standard, out-of-the box reports, or easily customise to your business requirements.
Securely access financial reports from anywhere using a web browser or mobile device.
Financial reports are highly flexible and can be easily customised to see specific types of General Ledger accounts, transaction fields or even custom field values as they are recorded on transactions.
Dynamic General Ledger segments capture and store transactions for multidimensional reporting and single version of truth
Generate accurate statements and reports that comply with accounting standard e.g. US GAAP and IFRS
Financial reporting provides global support for both internationalisation and localisation, e.g. Multiple fiscal and tax calendars, localised tax calculations and reporting, local format income statement and balance sheet, audit and compliance Reporting.
Global Accounting and Consolidation
ERP provides unprecedented "close to disclose" capabilities that accelerate close time, maximise transparency and ensure compliance. Businesses can get unparalleled visibility on its financial performance in real-time ensuring timely, consistent and compliant management across the organisation, locally and globally, in an effortless manner, through any devices including desktop and mobile devices.
Multi-currency management supports 190+ currencies and exchange rates enabling you to do business with both customers and vendors globally as well as a wide variety of payment options. It also ensures that you are in compliance with international IT and security standards and can adapt to new frameworks as they become relevant. GRC streamlines the documentation of you IT systems, resources, risks and controls, defines and manages periodic risk assessments, accumulates incidents, analyses and manages business continuity and provides additional insight with the reports, KPI's and dashboards.
Embedded with 19 languages including Chinese, Japanese, French, German and many more, ERP system enables each employee to select his or her language of choice.
On the other hand, Cloud ERP system has a built-in tax engine that is configurable to your specific business needs. Key Capabilities are Out-of-the-Cloud pre-configuration of tax codes and localised reporting for over 50 countries, flexible indirect tax engine automates calculation of Canadian HST, Mexican IVA, German Mwst, Philippines VAT, Australian GST and more; and cross border sales and Intrastat reporting across all 27 EU countries, including online capabilities for many countries.
Governance, Risk and Compliance (GRC)
ERP system addresses the issues of corporate governance, enterprise risk management, and effective corporate compliance with technology and processes. With ERP system, businesses can confidently anticipate and act on customer, third party, compliance, enterprise and financial risk while business elevates corporate governance and controls across various organisations. The GRC solution gives businesses a competitive advantage, enabling their management to make business decisions confidently, assured that they are in alignment with strategic objectives and risk tolerance.
Help startups, small businesses and midsize enterprises transform their routine tasks with sustainable solutions
Among all cloud ERP systems, NetSuite ERP is a game changer regarding its intelligent ERP. By leveraging advances in technology like artificial intelligence (AI) and predictive analytics, its statistical algorithms help businesses of all sizes and in all industries to be scalable, responsive, predictive, and adaptable to organizational growth. By deploying NetSuite cloud ERP, without significant upfront investments in hardware or staffing (from IT or other departments), businesses are able to gain business efficiency, grow revenues, expand globally and enter new markets efficiency.
"As an integrated application, NetSuite is ideally suited for startups with a clear growth path. It maps all relevant business processes and can be easily customised. Its ease of use and scalability are further benefits for young companies." Frank Stuhlmüller, Chief Financial Officer, FELS Group GmbH.
Source: Oracle NetSuite
NetSuite ERP is a true cloud solutions that serves as a trustworthy source of information for all VCs. With more than 27,000+ companies worldwide using this system, this leading integrated cloud business software suite with functions like business accounting, ERP, CRM and ecommerce is something that every great entrepreneur should explore.
Interested to know more on how it benefits your high-growth company? At Introv, we offer an award-winning scalable Cloud ERP (Enterprise Resource Planning) solution that unifies your entire business.
Get in touch with us now for your Oracle NetSuite ERP free trial. Let us listen to your pain points and we will design the best system for you to grow your business.
All Right Reserved @ 2021 Introv.