Coming Out of the Closet is no Longer Unspeakable. Let Sanuker's Chatbot Support You! | Article – HSBC VisionGo
Sanuker partnered with Facebook and Taiwan LGBT Hotline Association to roll out "Hotline Pride Chatbot" as the coming out helper!
Technology · · 1 mins read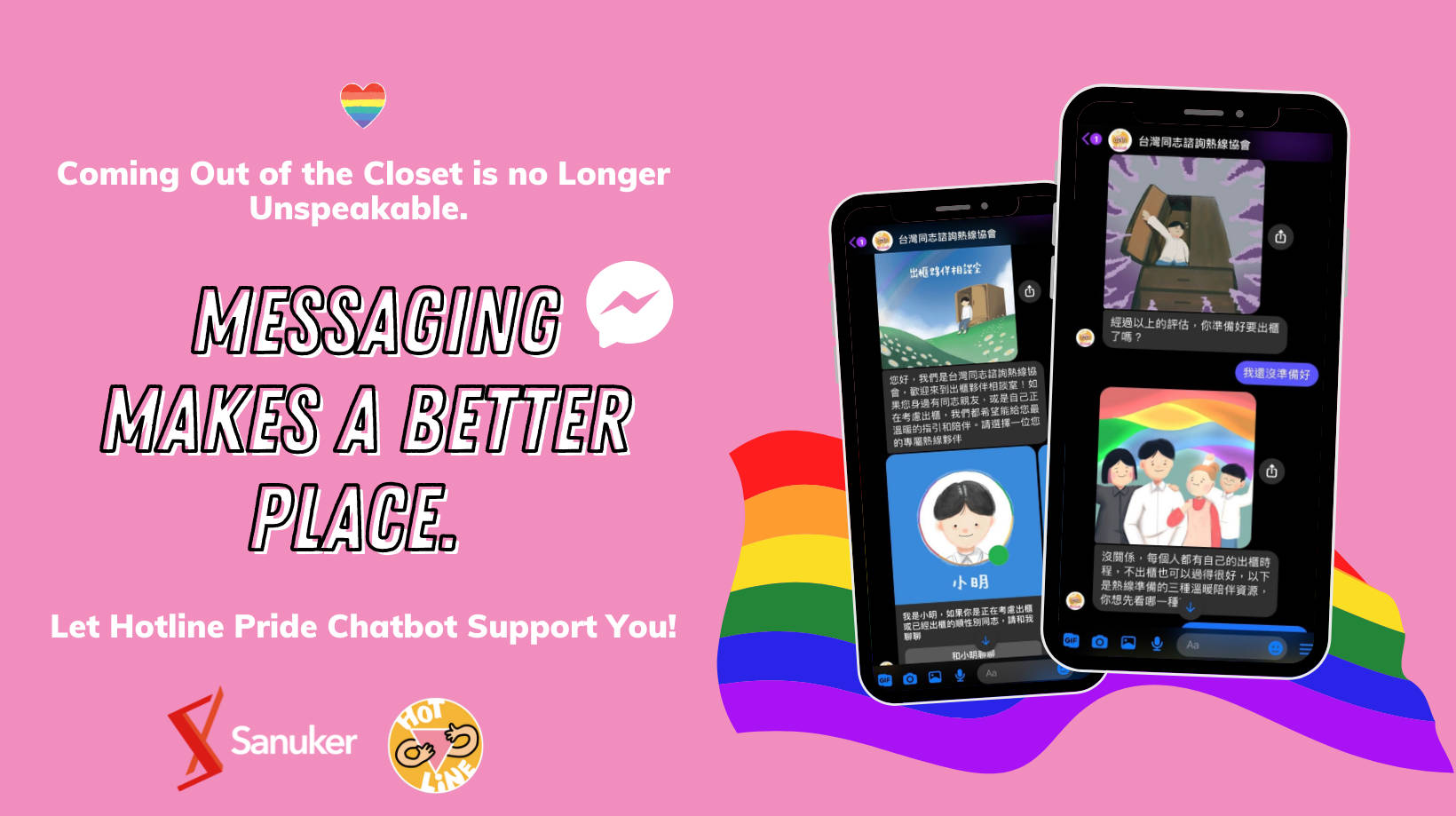 Although same-sex marriage in Taiwan became legal in 2019, making Taiwan the first country in Asia to legalize same-sex marriage, it still has a long way to go to advocate for LGBTQ+ rights. With more than 20 years of experience, in this year's Rainbow October, Taiwan LGBT Hotline Association cooperated with Facebook and messaging expert Sanuker to roll out "Hotline Pride Chatbot", aiming to provide helpful guidance and company in the process of coming out.
24/7 Love without Boundaries. Sanuker is Always Here for You.
We understand coming out takes a lot of courage and consideration and it is a crucial process to fully embrace one's identity. Hence, we collaborated with Facebook and Taiwan LGBT Hotline Association on creating the "Hotline Pride Chatbot '' Messenger chatbot while connecting the LGBTG+ community with simple and direct conversation and guiding users with information and support in just a "mobile" away.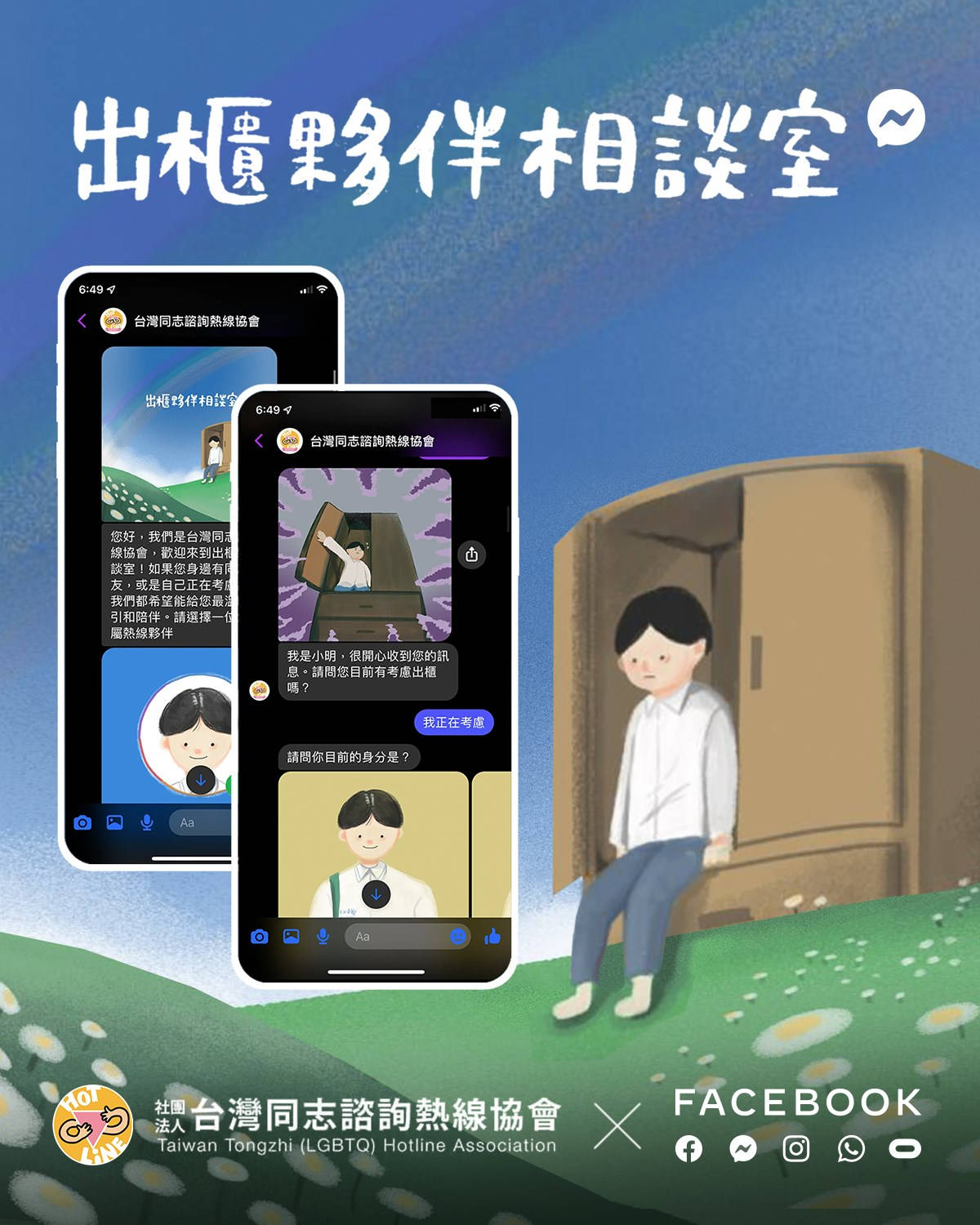 You can start the conversation with "Hotline Pride Chatbot" and learn:
Whether your situation and conditions are suitable for coming out.

Prepare for the risks and challenges of coming out of the closet.

Get advice and reminders before coming out.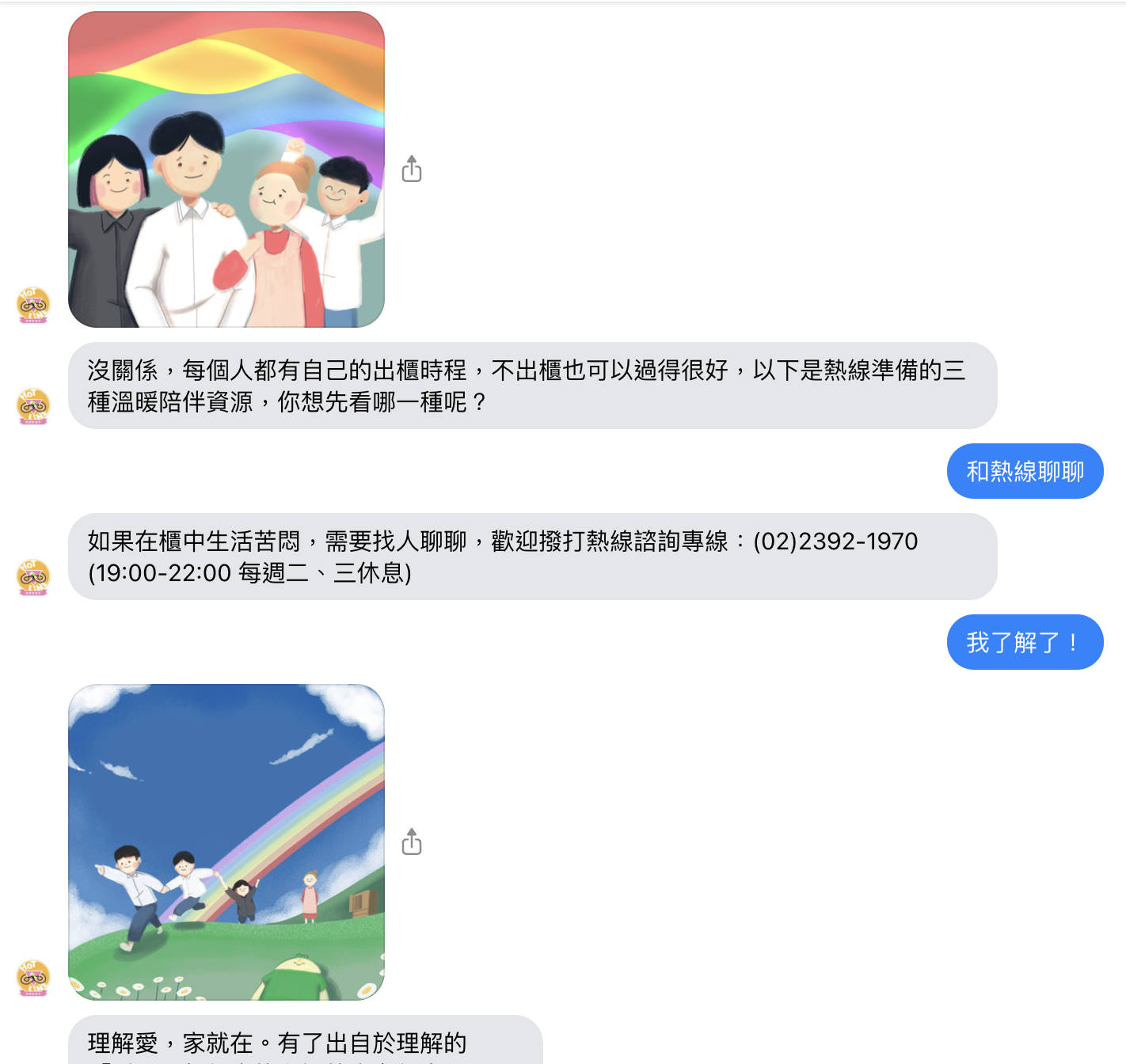 Let the Hotline Pride Chatbot Prepare for You.
Taiwan LGBT Hotline Association has become a strong support by listening and accompanying LGBTQ+ in the closet. "We believe with Sanuker's chatbot, we can better prepare for people who want to come out in a faster and more private way. Also, it supports friends who feel helpless and have better direction by getting more support and confidence from the real coming out stories."
About Sanuker
Sanuker is a consulting company that provides business messaging solutions and chatbot solutions to international brands in Asia and Europe. We lead the market with our rapid development strategies across messaging platforms and are selected as a Global WhatsApp Business Solution Provider.
We are looking for talents who believe in building good chatbot solutions to help businesses around the globe.
Check us out at https://sanuker.com/
Talk to us at https://m.me/sanukerinc