Common Shipping Restrictions and How to Handle Them | Article – HSBC VisionGo
Some items are more difficult to ship than others. Learn about items that have shipping restrictions so your SMB can ship them safely and properly.
Marketing · · 4 mins read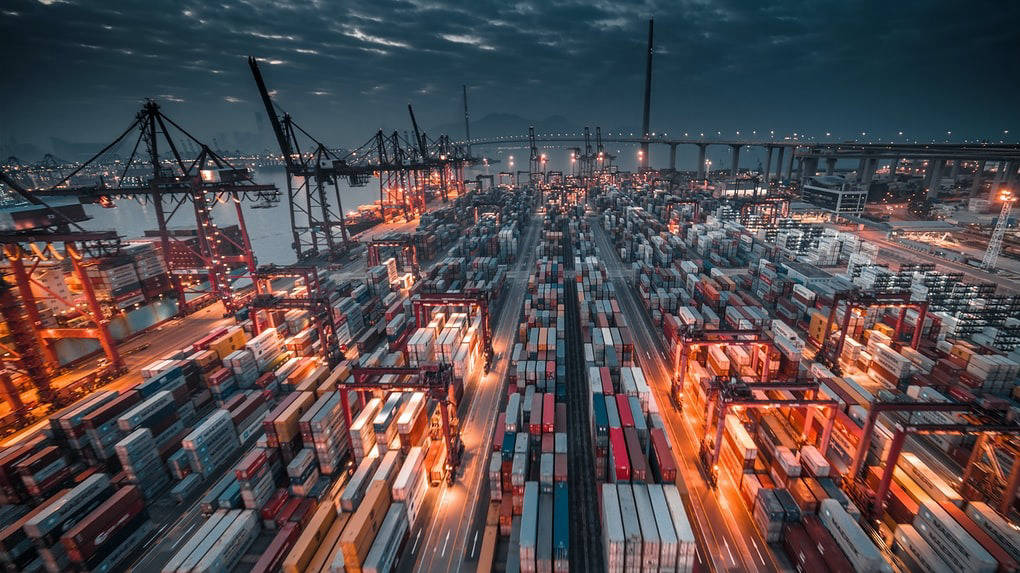 If humans have created it, they've probably tried to ship it at some point. Seriously, think of all the products you could possibly ship! There are a lot. Now think of all the different countries you could ship to and how each has its own unique and often complex legal system. If you put two and two facts, you'll quickly understand why shipping restrictions pose a major challenge.
Merchants will face restrictions both from couriers and the destination countries they are shipping to, so it's important to understand it from both sides. Couriers will impose shipping restrictions in order to follow all of the local, state, federal and international laws. They also need to ensure their shipments are safely transported to protect their employees that come in contact with the deliveries. By imposing regulations and proactively assuring that packages are properly labelled and handled, the couriers can minimize the risk of damage to packages during transit. On top of that, each country will have their own restrictions, plus duties and taxes to bring in revenue and protect certain industries and markets.
So, how can eCommerce merchants navigate these restrictions to make sure they don't run into problems?
In this article, we'll cover what you need to know about shipping restrictions, including some of the common products that cause issues, the countries with toughest restrictions and how to best prepare.
Common Products with Strict Restrictions
It can be tricky to determine which products might be difficult to ship, so it's always best practice to do your research before you start. First, determine which courier you plan to use, and then check on their site to see if there are possible restrictions. Here are some of the common products and materials that you will want to make sure you check on before you ship.
Alcohol: If you want to ship alcohol, you will first need to acquire the proper license for the country of origin and potentially where you are delivering it. This can be a lengthy process, and some countries and US states don't allow imports. If you have the proper licenses, you will need to make sure the shipments are properly packaged and meet the courier requirements.

Live animals: It is possible to ship certain types of live animals. That said, many critters, like mammals, poisonous snakes, insects and reptiles and birds, are strictly prohibited with the top couriers. Some carriers, like UPS, allow you to ship animals like crustaceans, lizards and fish. It's best to check with the courier first.

Breakable items: Fragile products that contain glass or other breakable elements can be shipped with most couriers. You will need to make sure you use durable, padded packaging to make sure the items are secure, and will want to add proper labeling to assure the couriers know the package is fragile.

Perishables and baked goods: Baked goods, like cookies, pies, candies and cakes, are generally accepted by most couriers as long as they are properly packaged and don't emit any odors. Food items that contain ice cream or fresh cream can be more difficult to send and should be avoided.
Dangerous Goods and Lithium Batteries
In the realm of shipping, dangerous goods are defined as any material that can cause harm or damage if handled improperly. The IATA (International Air Transportation Association) defines dangerous goods as follows: including chemicals, needles and flammable liquids. The large couriers have their own additional restrictions and regulations around dangerous goods. In some cases, dangerous goods are permitted for air travel and must be shipped via ground transportation.
For eCommerce merchants, lithium ion batteries, which are used in laptops, are the most common dangerous good, as in recent years they have caused fires when not packaged and handled properly. Shipping these batteries requires the proper documentation, labeling and packaging.
Lithium ion batteries can be shipped individually or pre-installed in the device. They are allowed by most couriers but you should be prepared to follow these guidelines if you're planning to ship one.
Ensuring the shipment is labeled appropriately (it might need a "Dangerous Goods" label).

Packing the shipment according to specific guidelines (this might require specific boxes or insulating material, for example).

Lithium batteries weighing more than 35 kilograms must be approved by the national authority before shipment.

Defective or damaged lithium batteries cannot be transported.

Batteries should be packaged to prevent short-circuiting while in transit.

Waste lithium batteries meant for recycling shouldn't be transported by air unless they've been approved by the national authority and airline.

Any package bearing a lithium battery shipping label should also be marked as dangerous goods and have the necessary documentation.

It may be necessary to use specialized packaging to ensure safety.
You will also need to have the proper documentation which includes a dangerous Goods Contract, Material Safety Data Sheet (MSDS) and sometimes a UN38.3 Certificate. It can take some time to get these documents in order, so you'll need to prepare in advance.
Countries With Tough Restrictions
International shipping has opened up new markets for eCommerce merchants, allowing them to scale their businesses. The future is bright for a continued expansion of eCommerce driven by cross-border shipping. But there will always be some tricky challenges merchants need to navigate — and local laws and restrictions is one of them.
Each country has their own set of laws and regulations that couriers and merchants need to follow. In addition, sellers can expect a range of duties and taxes on different products. Countries will impose higher taxes and duties on certain imports to protect local industries or raise additional funds.
Here are a few countries with tough shipping restrictions to be aware of before you start shipping.
India: Due to high duties and increased personal documentation, India can be a challenge for international shipping. The import duty starts at 22% for most products and can go as high as 50% for beauty products and home appliances. The receiver also is required to provide more personal documentation to avoid the product being returned.

Russia: Strict compliance regulations for commercial goods is one of the challenges when shipping to Russia. Inspection of packages can sometimes take weeks and lead to confiscation of goods by the government.

Brazil: High import duties and a 19% tax charged to all shipments, plus confusing policies makes Brazil a difficult destination for shipments. The country also has a notoriously slow clearance process, which leads to further delays and complications for deliveries.

China: With a strict and lengthy customs clearance process on top of high duties, China is a challenging destination for international shipments. The import duty and tax threshold starts at $0, with a 17% tax applied to all imports.
Take Advantage of Shipping Resources to Properly Plan
There's now way around it: When it comes to navigating shipping restrictions, you need to do your research and plan ahead. Luckily, there are several tools that you can take advantage of to help streamline the process. A taxes and duties calculator will allow you to get an estimate on what will be owed for a shipment to a particular country. Easyship also offers a comprehensive international shipping guide organized by country that provides details on tax, duties and customs information, as well as the best courier rates. If that's not enough, each major courier also provides details about their specific restrictions on their websites for reference.

Sometimes, even if you make all the proper preparations and have the right documentation, you may still find shipments stuck in customs. In those cases, you'll need to know what actions you can take to minimize the delays.
Shipping restrictions certainly add a challenging layer to cross-border shipping, but that shouldn't dissuade you. With research and preparation, your shipments will sail smoothly on to your customers with no issues.