Coronavirus outbreak: USD26bn weekly in trade spillovers | Article – HSBC VisionGo
how would the coronavirus outback impact the world economy?
Perspectives · · 2 mins read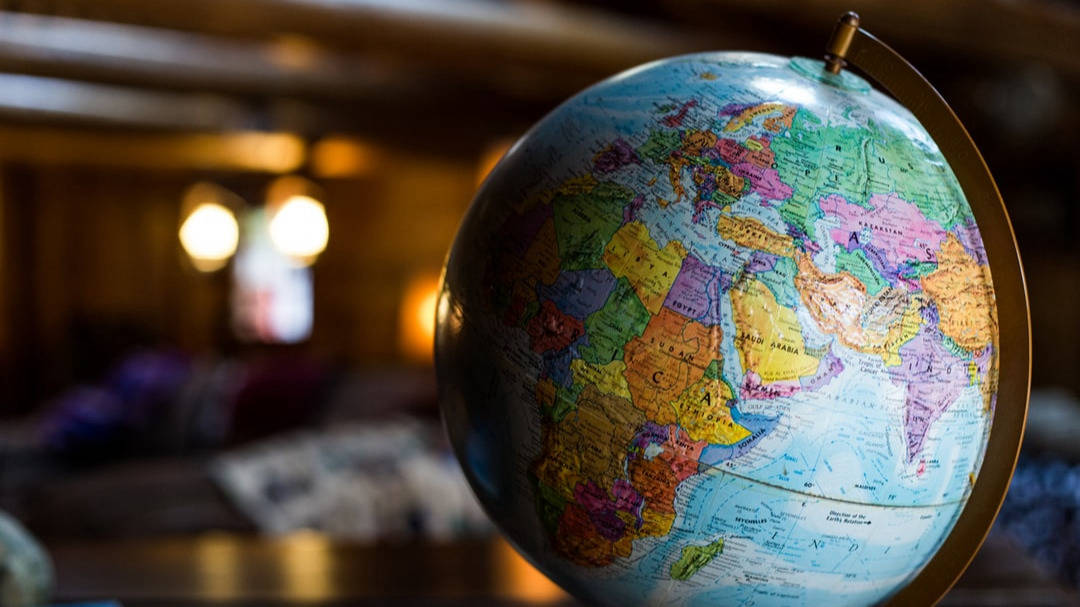 Following the estimate of the economic impact on China, this week, we will look into the impact on the rest of the world: manufacturing and trade recessions are likely to continue, with a trade shock of USD26bn per week from the lockdowns in China (which should end on 9 February the earliest), and global growth barely staying afloat at +2% in Q1 2020.
Key points:
The coronavirus outbreak is likely to keep the manufacturing sector in recession in H1 2020. Electronics and computers are most at risk.
Potential losses of exports of goods and services to China could amount to USD26bn per week as production and trade are paused. We have revised down our global trade growth forecast for 2020 by -0.5% to +1.3%. Hong Kong, the U.S., Japan, South Korea and Germany are most exposed. This weekly loss is equivalent to a raise in the world import tariff on goods by +1pp in 2020, that is to say more than the effect of the U.S.-China trade feud in 2019 (0.7%).
The macroeconomic impact should remain contained (-0.3% on global GDP growth in Q1 2020 to +2%), if the business interruption in China doesn't last for more than one month and business activity returns to normal after three months. While we think that the negative spillovers from the coronavirus epidemic will not last for more than three months, we doubt the global economy is strong enough to catch up entirely after the loss, given that the growth acceleration in H2 will be capped by U.S.-driven uncertainty.
Figure 5 – Pass-through effects of coronavirus outbreak in China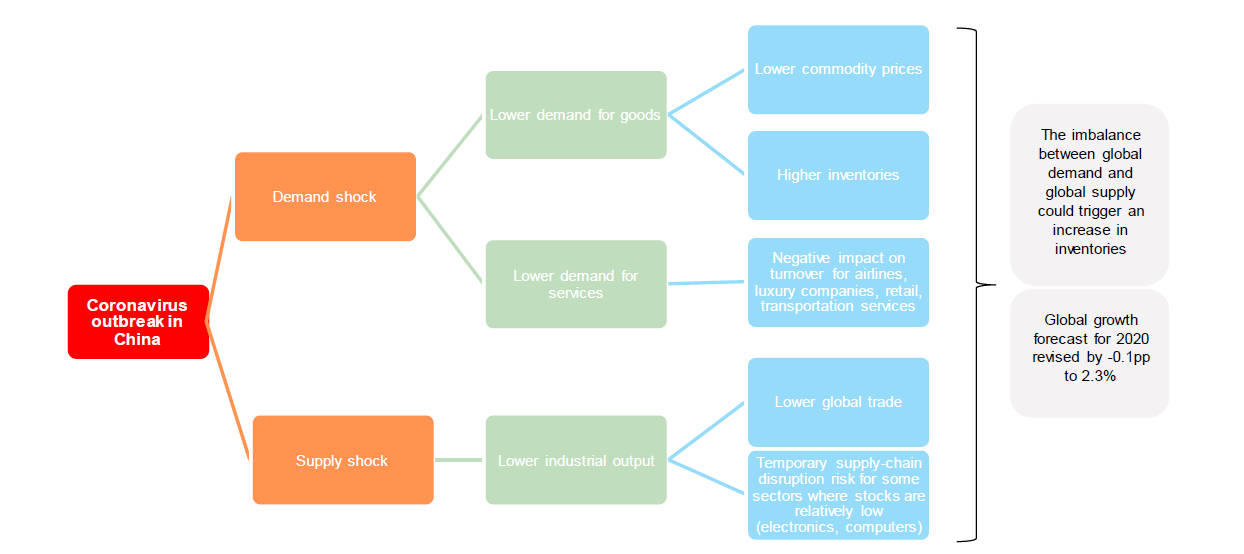 For the full report, please download it here.
Contact us now!

These assessments are, as always, subject to the disclaimer provided below.


FORWARD-LOOKING STATEMENTS
The statements contained herein may include prospects, statements of future expectations and other forward -looking statements that are based on management's current views and assumptions and involve known and unknown risks and uncertainties. Actual results, performance or events may differ materially from those expressed or implied in such forward-looking statements.
Such deviations may arise due to, without l imitation, (i) changes of the general economic conditions and competitive situation, particularly in the Allianz Group's core business and core markets, (ii) performance of financial markets (particularly market volatility, liquidity and credit events), (i ii) frequency and severity of insured loss events, including from natural catastrophes, and the development of loss expenses, (iv) mortality and morbidity levels and trends, (v) persistency levels, (vi) particularly in the banking business, the extent of c redit defaults, (vii) interest rate levels, (viii) currency exchange rates including the EUR/USD exchange rate, (ix) changes in laws and regulations, including tax regulations, (x) the impact of acquisitions, including related integration issues, and reorg anization measures, and (xi) general competitive factors, in each case on a local, regional, national and/or global basis. Many of these factors may be more likely to occur, or more pronounced, as a result of terrorist act ivities and their consequences.
NO DUTY TO UPDATE
The company assumes no obligation to update any information or forward-looking statement contained herein, save for any information required to be disclosed by law.