Maintaining Your Shipping Lines Around the Coronavirus | Article – HSBC VisionGo
Whether it's the coronavirus or something else, here's how to keep your business going when you're facing supply chain disruptions.
Technology · · 2 mins read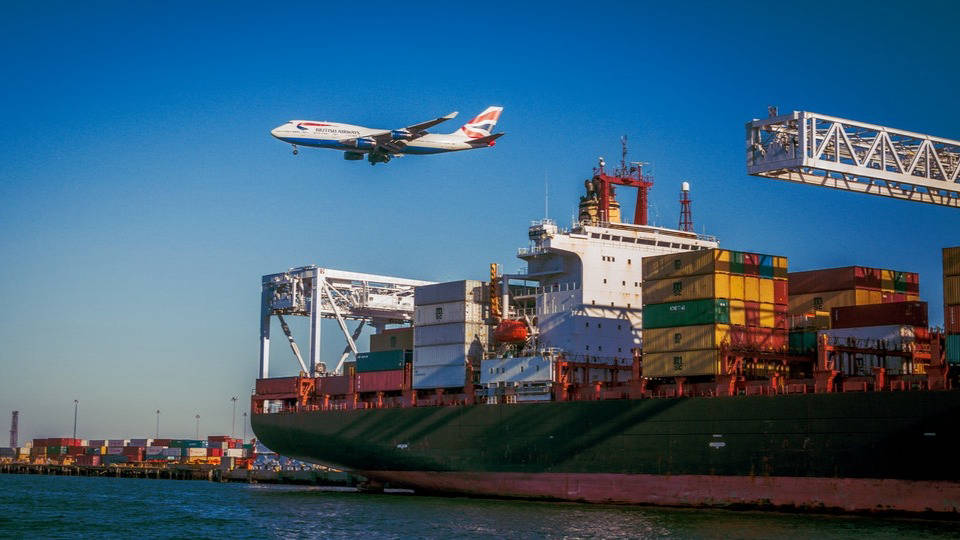 The coronavirus brought manufacturing in China to a standstill and as a result, the global shipping industry was significantly affected. Whether you're a manufacturer who suddenly couldn't fulfill orders or a business that couldn't receive supplies, it's been a tough situation. So, we've put together a few tips that will help you navigate supply chain disruptions. Now, whether you're dealing with problems caused by the coronavirus or some other factor, you'll be ready to keep your supply chain moving.
Through February, supply chains in and out of China were almost completely curtailed due to a drop in demand. Shipping lines in the region were forced to run more blank (canceled) sailings, and air freight couriers slashed flights and capacity. This was compounded by airlines cutting routes by up to 90%, which reduced cargo capacity on passenger flights.
Now though, as China's factories begin ramping up production, we're seeing a spike in air freight rates. That's because there simply aren't enough plans to manage the increased demand for air cargo.
If you're dealing with the impact of this drop in cargo capacity, don't worry. There are still ways to maintain your supply chains. Just follow the tips below and you'll be able to protect your business, no matter what unforeseen circumstances you're facing.
1. Communication is Key
In times of uncertainty, it's crucial to make sure everyone knows what's happening. This will allow everyone to feel that the situation is being dealt with appropriately.
Get in touch with your suppliers and let them know as early as possible if you're expecting a change in production requirements.
Communicate regularly with clients and customers to let them know if you're experiencing any problems or delays.
If you have stakeholders, it's important to keep them up-to-date with whatever's happening so they can raise concerns or make suggestions
2. Think Ahead
They say the best defense is a good offense, and that's certainly the case when you're facing an uncertain situation. When something goes wrong, you should already have a plan-of-action in place. But even if you don't, you should plan carefully to get through it unscathed.
Make sure you know what your inbound and outbound shipping needs are and be prepared to adjust this according to demand.
Spend some time thinking through various worst-case-scenarios that could affect your supply chain and figure out how to deal with them.
If you know freight is at low capacity, like right now, figure out what options are available and book well in advance to secure your space.
Look at whether diversifying your suppliers or manufacturers could be useful.
Do your research and look for alternative solutions to maintain your shipping - you may even find that these actually work better for you in the long-term. At the moment, trucking to Hong Kong and then looking for outward solutions could be a good option.
Get insurance. This is always a good idea.
3. Make a Budget
Set aside a just-in-case budget to make sure you can pay to get through any issues that may crop up in your supply chain. Right now, many companies are turning to indirect routes and premium services to make sure that their goods are getting where they need to go - even Jaguar was shipping car parts from China in suitcases on commercial flights to keep their UK production line going. Some are even opting for express services for urgent shipments since these are operating almost normally.
Of course, all of this is going to cost you. When things go wrong, money is often the quickest way to fix them, at least temporarily. If you have a budget prepared for this, you'll weather the storm just fine. Even if you're in the thick of it and weren't quite ready for the financial hit, a little careful planning will keep you from the worst effects.
Some Final Words
Disruptions to your supply chain can mean big problems for your business. But the effects don't have to be catastrophic. If you plan ahead and remain flexible, you'll find ways to maintain your shipping and keep your business going no matter what happens.
If you're like more information on how the coronavirus is affecting logistics, please click here.