Corporate Structure For Your Company in Hong Kong | Article – HSBC VisionGo
A corporate business structure can impact your everyday operations as well as your future business growth – choose wisely to succeed.
Legal · · 4 mins read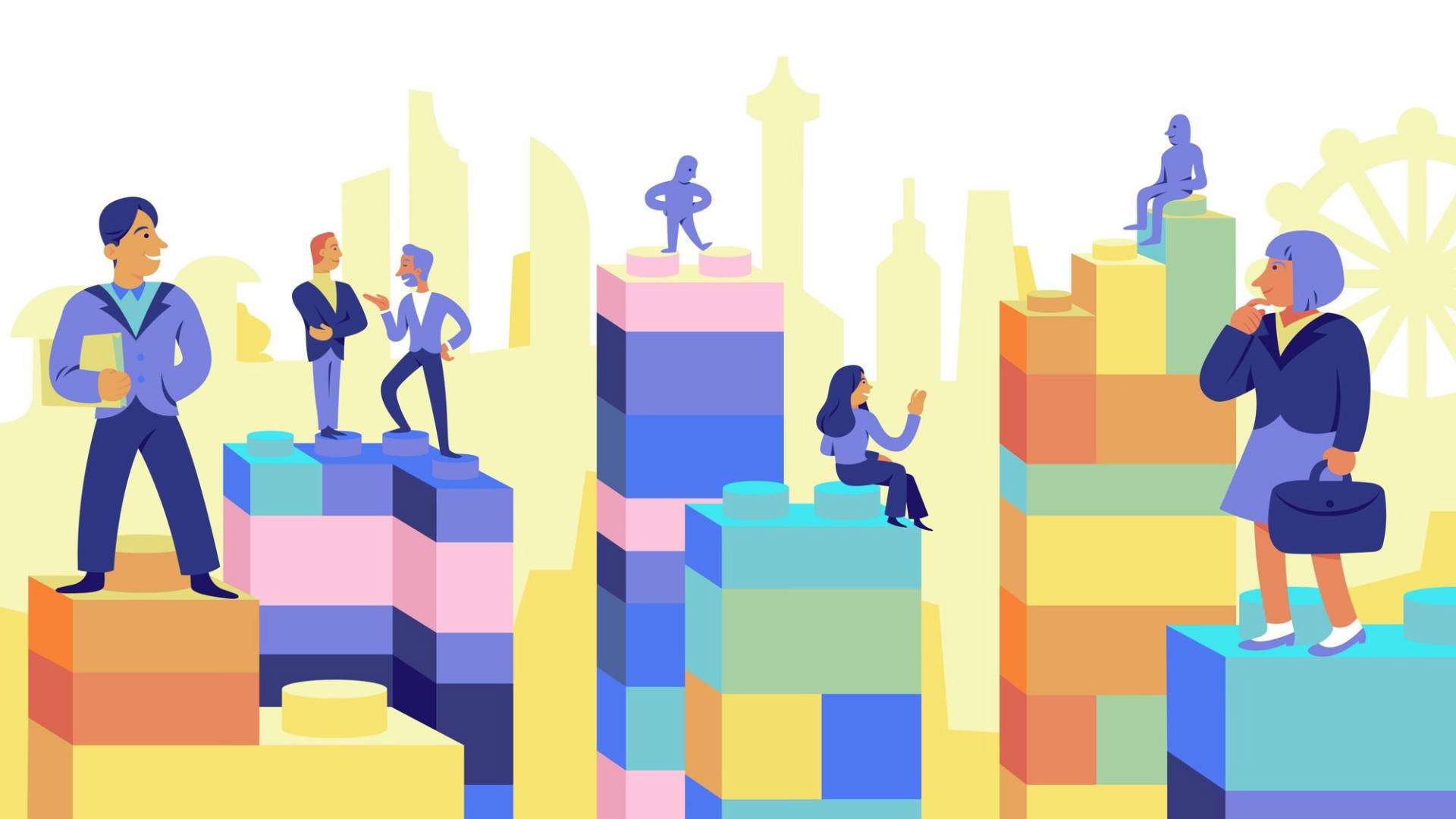 Your business's legal structure will impact your daily activities and your growth strategies in the long term. From your organisational flow to compliance requirements to your management structure – every activity will change depending on your corporate design. In a uber-competitive economy, like Hong Kong's structuring your business for short and long-term growth can give you that little extra edge over your competitors.
While we are on this topic, we will take the burdens of registering a company in Hong Kong on us.
In Hong Kong, most popular corporate structures for new business entering the market are Sole Proprietorships, General Partnerships, Limited Partnerships, and establishing Representative or Liaison Officers. Here we present each structure in detail, do read and choose carefully.
The Sole Proprietorship
As the name suggests, a sole proprietorship is for a solo venture wherein the business is owned and operated entirely by one person. He/she controls all aspects of the company and is indistinguishable from the business.
Pros
Simplest company structure – it is easy to start and equally easy to wind up.
Complete control – it gives the owner full control in all aspects of the business.
Quick decision making – with no one to approve or interfere sole proprietorships are fast and agile.
No profit-sharing – the owner is the sole beneficiary of his/her work.
Cons
Legally responsible with unlimited liabilities – as a sole proprietorship is not a sperate legal entity, the owner is responsible for all debts and has unlimited liabilities.
Personal assets are unprotected – with unlimited liability, the owner can claim no protection for his/her private assets in case of any downturn.
Uninteresting for investors – sole proprietorships are generally seen unfavourably by investors and banks, making it difficult for the business to obtain outside financing.
Who is sole proprietorship best for?
A sole proprietorship is the riskiest business structure, and we do not recommend it for first-time business owners. Its simplicity is ideally suited for a business that already has substantial funds or an established outside interest; or if the business is very small and has minimal chance of attracting liability.
General Partnerships
A partnership structure is when two people establish the company as co-owners. In Hong Kong, corporate partnerships are possible in two types - General Partnerships and Limited Partnerships. A partnership structure can give you the comfort of a sharing your liability and the support of a partner, but it needs a well-adjusted and comfortable working relationship between the partners to succeed in the long run. A general partnership is made up of equal partners who share liability and operational control.
Pros
Better capital access – A general partnership can boast of more resources and assets and can be more interesting for investors.
More expertise – two knowledgeable partners can bring in more money and complementary capabilities to the business.
Lean decision making – without a bloated management structure, the decision making remains fast and flexible while also having the benefit of more professional experience.
Cons
Risky - Similar to a sole proprietorship, a partnership also has unlimited liability which means both partners put their personal assets at risk in case of a loss.
Limited life – There is an inherent instability in partnerships as they rely on personal relationships to some extent. If one partner decides to leave, the business could collapse.
Who is a general partnership best for?
It all comes down to the partners – what they bring to the table and how they work together. We recommend this structure for businesses that already have tested partnerships in other countries and want to enter the Hong Kong market or for sole proprietors who want to grow with a well-known partner.
Limited Partnerships
A more evolved version of general partnerships, a limited partnership allows for a variety of involvement in the corporation. They comprise general and limited partners wherein limited partners have capped liability and are not personally liable for any business debts, and general partners have unlimited personal liability. The role of limited partners are restricted to providing funding and does not extend to the management of the company. In many ways, a limited partnership gives you the best of both worlds –
Pros
More investment opportunities – with more partners, the business is naturally better funded. It's a more stringent structure which is attractive to investors making it easier to raise capital outside the company.
More stable – With more partners comes an enduring structure that is not dependent on the availability of anyone partner.
Flexibility – while there are more decision-makers, the operation control is in fewer hands. This makes the structure flexible with fewer compliance requirements. There is less interference in the running of the business, which in turn keeps things flowing fast and efficient.
Cons
Risky for General Partners – while the limited partners are protected with capped liability, general partners are exposed completely. With a more extensive business, this puts their personal assets at higher risk.
No control for limited partners – while the liability is capped as per their investment, limited partners don't have any control over major decisions and the company.
More expensive to set-up and complex to run – As compared to general partnerships, limited partnerships are more expensive to set up in Hong Kong and have more legal requirements – this could be a deterrent for first-time business owners.
Branching out with Representative or Liaison Offices
If you already have business elsewhere but want to enter the Hong Kong market, then one easy way to do so is via a Representative Office in Hong Kong. This structure would operate with the same name as its overseas parent company.
Pros
Established company – as a Representative / Liaison Office, the organisation won't have to worry about funding or attracting investors.
Simple to set up – The branch office does not operate as a separate legal entity, and the process of registration is far simpler and cheaper.
Cons
Limited operational opportunities – A representative office is highly limited in what it is allowed to do in Hong Kong.

It can only be funded by the parent company
It cannot generate revenue or profit for the local office or the foreign parent company.

Must be operated by a Hong Kong resident - The internal structure of the parent company must be changed to include a local representative such as a natural resident or a solicitor who can guide the branch through Hong Kong proceedings.
Still wondering how to pick the right corporate structure to fit your business?
With the various pros and cons listed above, you can now make an informed decision about how you want to structure your new business in Hong Kong. To dispel any remaining doubts, we encourage you to find answers for the following key questions –
Which structure suits my operational activities and aligns with my product/service?
What is my growth journey?
Where do I want to go next? In 5 years or 10?
How do I propose to get there? Do I need investors, or do I want to take a loan?
What is my current business need, and what is it likely to be in the foreseeable future?
What is the size of my business?
As you can see from the questions posed above – your business structure is not just about where you are now; it should also reflect where you want to go. Ideally, you want a business that gives you room to grow without weighing you down.
If you need to talk to an expert to arrive at a decision, then do get in touch with our team. We can help you with corporate secretarial and accounting services too. At Osome, we have been helping Hong Kong start-ups get off the ground for years and can help you too!