Cross-border eComm must pay attention to three things when applying for bank loans | Article – HSBC VisionGo
What are the three elements cross-border eComm business should consider when applying for bank loans? How to get sufficient bank loans?
Finance · · 7 mins read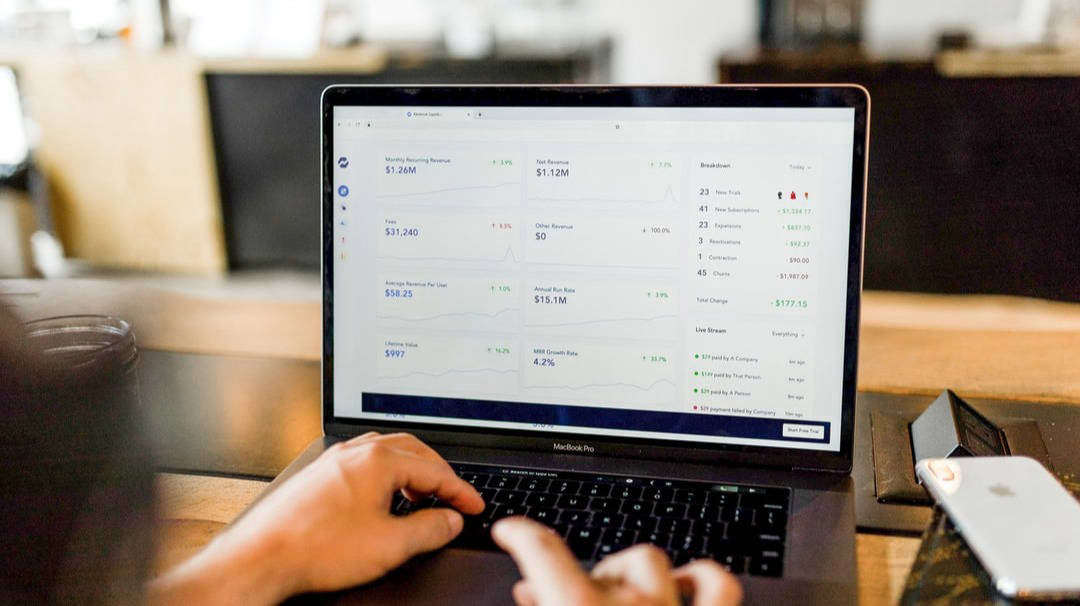 The cash flow challenge cross-border e-commerce businesses may often face is that in order not to miss sales opportunities, companies need to stock up in advance, which may lead to a large amount of payables to different suppliers; on the other hand, businesses cannot avoid to pay expenses related to office, warehousing and personnel. Therefore, many cross-border e-commerce companies will apply for loans from banks to meet their capital needs for business development.
In addition, more and more cross-border e-commerce companies in mainland China will set up a company in Hong Kong to facilitate cross-border business transactions and will also apply for bank loans in Hong Kong through their Hong Kong companies. In terms of loans, Hong Kong merchants who sell cross-border products or mainland merchants may face the same problem:
Why does the bank sometimes end up approving a smaller loan than I applied for? As a cross-border e-commerce company, how can I successfully apply for sufficient bank loans to meet the actual capital needs of the business?
In this article, we share the three elements normally considered by banks in Hong Kong in approving corporate loans and what documents are required to be submitted by cross-border e-commerce companies, so that banks better understand your business model and financial position to obtain the required loan amount.
1. Ability to repay
Before approving a loan, the bank must first understand the company's operating and financial position to ensure that the company has the ability to repay on time.
In general, banks will make reference to the company's registration documents, financial statements, bank transaction history, credit records and collateral to understand the company's operating and financial condition, so as to determine the company's repayment ability and affordable loan amount.
For example, at HSBC we need to know the company background, financial position and operating status of the loan applicant.
Company Background

Your submission needs to indicate:

For example

Business owner

Online shop links and screenshots from e-commerce platforms (which must show the online store's corporate owner and date of commencement of the Shop)

Company Operation Experience

Business license of the related company (if any, as evidence of the owner's experience in the area.)

Financial position and State of operation

Your submission needs to indicate:

For example

Company operation

Financial statements and/ or auditors' report of your Hong Kong Company

Sales records

Sales orders and collection records on the e-commerce platform

* If the online store receives good customer evaluations and ratings on the platform, these can also be submitted as supplementary information.

Transaction history

Online store transaction records on the e-commerce platform

onthly statement of bank accounts and monthly statement of payment wallets
Below are some examples of documents accepted by banks for reference. The screenshots of different e-commerce platforms and different application cases may be different.
Screenshot of the homepage of the company's online stores on the e-commerce platform
This screenshot from Alibaba clearly shows the name of the company that owns the online store, providing company background information for banks.
Screenshot from the e-platform showing customer orders, receivables and logistics information of your online store
This screenshot from Alibaba clearly shows the details of an order received by an online store, including customer information, the goods sold, the transaction amount, payment collection and logistics status, providing banks with clear information on the company's operations.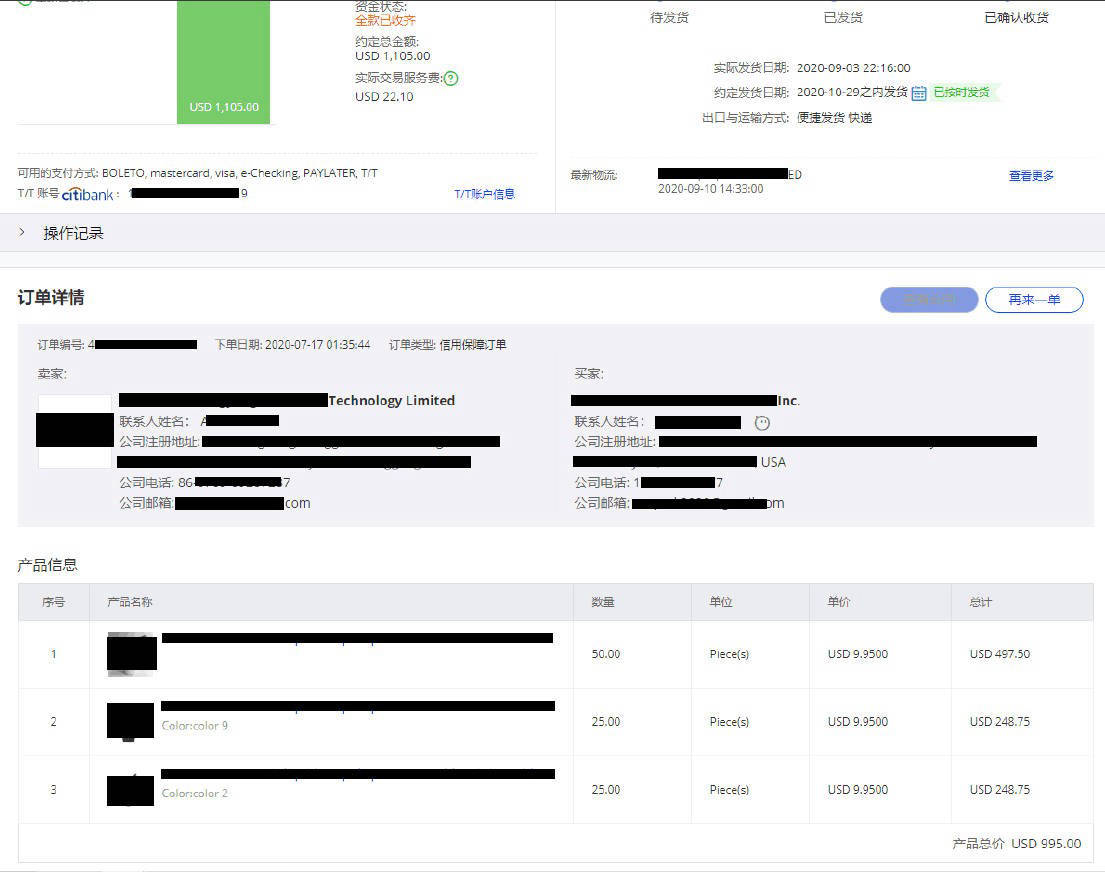 Transaction History of Online Stores on E-commerce Platform
The following screenshot from Alibaba shows a record of fund flows of the online store for a specified period of time, allowing banks to understand your company's financials.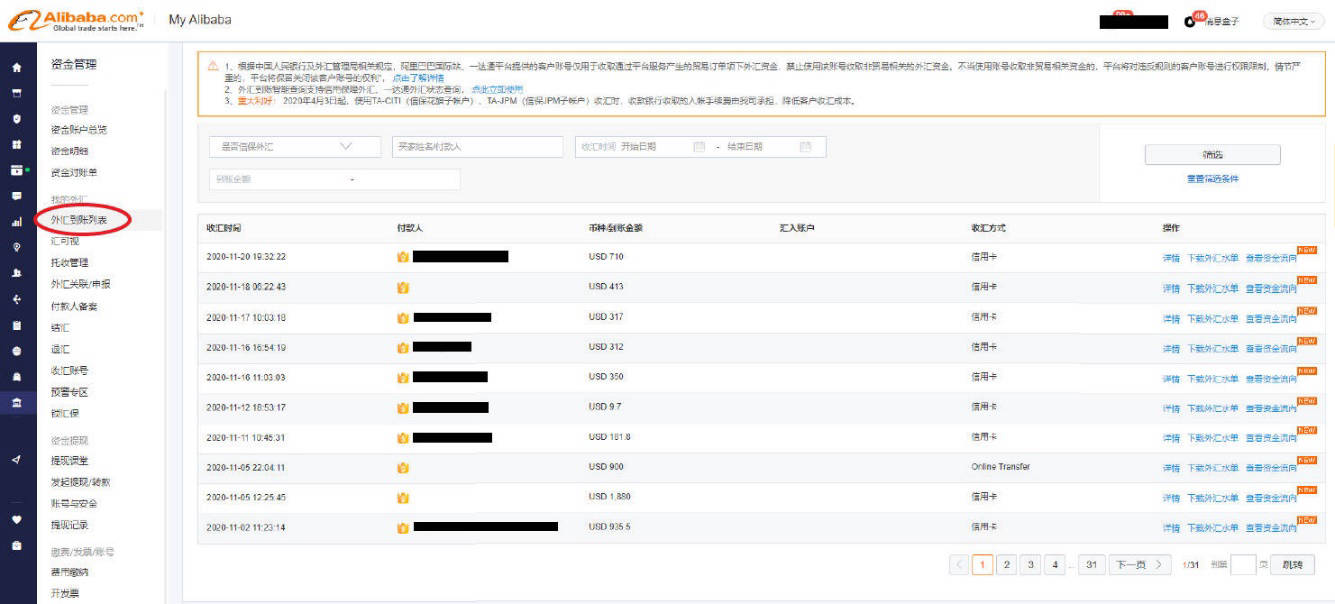 The following screenshot from Alibaba shows the cash withdrawals of the online store, allowing banks to understand the company's cash flow.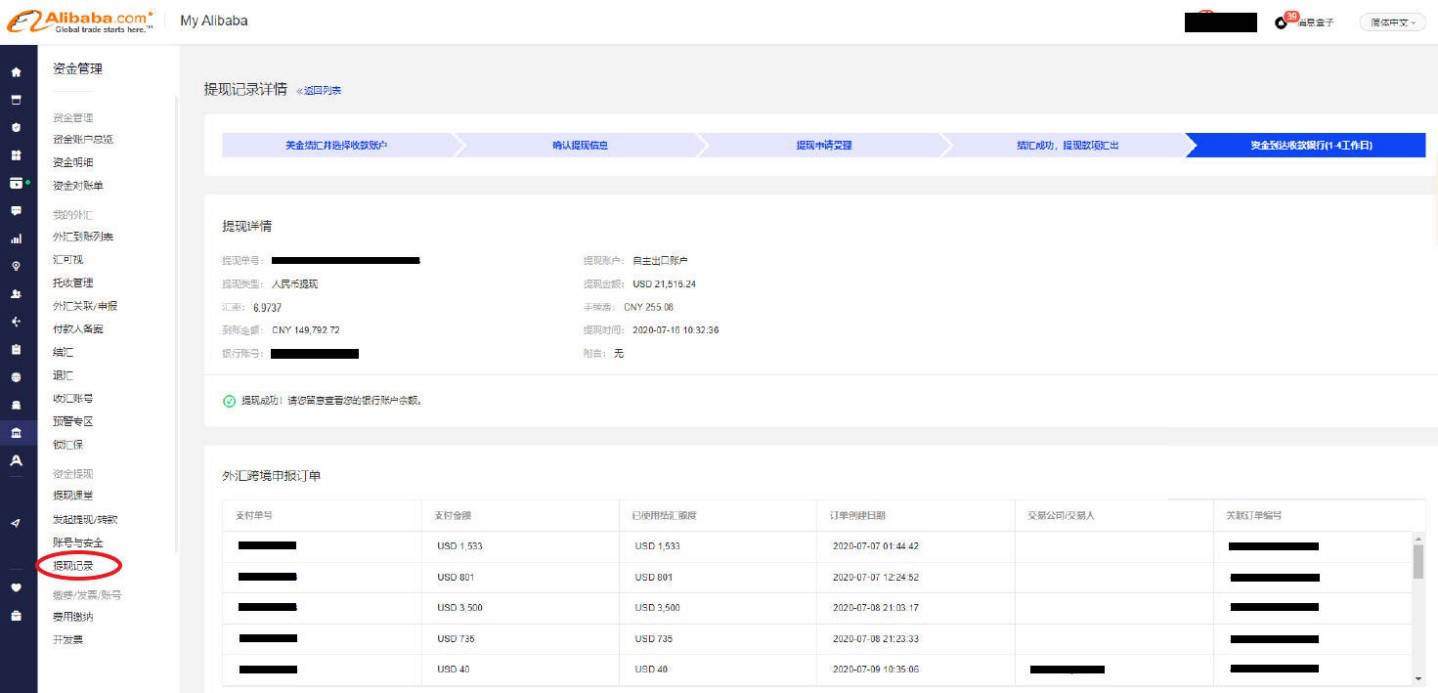 The following monthly sales report downloaded from Amazon shows the online store's sales revenue, platform spending, and fund transfer records, allowing banks to understand the company's capital flows.
In addition, the banks will also refer to the historical credit records and liability history of the company: whether there are contingent liabilities or non-performing repayment records, especially those related to guarantees, which may affect the company's solvency.
The submission of the above materials can prove the operating and financial position of the company to the bank for the purpose of obtaining the loan. And if companies wish to successfully apply for the required loan amount, cross-border e-commerce businesses must pay attention to the following day-to-day aspects to fully and clearly reflect the company's actual situation:
Properly maintain the company's registration documents, financial statements, tax returns and transaction records to facilitate the bank to fully understand the company's situation.
Ensure the proper use of bank accounts. Different types of accounts have different uses, and personal accounts should be only used for personal financial management and trading. Similarly, business accounts should only be used for business purposes.
Note the payment methods selected by the company, including payment intermediaries and platforms. Legally compliant payment channels should be used and companies must not deal with unauthorised remittance agents.
2. Purpose
Meanwhile, banks are required to confirm that the applicant's purpose is clear, reasonable and legal. For cross-border e-commerce companies, the purpose of applying for commercial loans is generally to support normal operations or business expansion; for example, advance payment is required to maintain production or supply without interruption, or alternatively, capital support is required when entering into new markets.
To prove the purpose, cross-border e-commerce businesses need to submit relevant documents to the bank.
For example, if the goods has been shipped to a buyer and the e-commerce business is still waiting for collecting payment from the e-commerce platform, additional funding is required to ensure smooth production and delivery for the next order; then the e-commerce business may submit, as evidence, documents such as customer order, payment records, logistics information screenshots and your purchase contracts received by your online store through the e-commerce platform.
If the purpose for the cross-border e-commerce business is to pay a supplier, the bank may make a direct advance payment to the supplier once the application is verified to be qualified; if the company were to seek loans to support the production orders, banks would normally approve approximately 60% to 70% of the value of the production orders. The use of loans and the approval of loans vary from case to case. For details, please consult your bank account manager.
Below are some examples, for reference, of documents accepted by banks (see above for example of sales records). The screenshots from different e-commerce platforms and for different application cases may be different.
Purchase orders and payment records of online stores on e-commerce platforms
The following screenshots are from 1688, which clearly show the goods purchased, amount, payment and transaction status records of the online store at 1688, with additional payment records, such as the screenshot of Alipay's billings.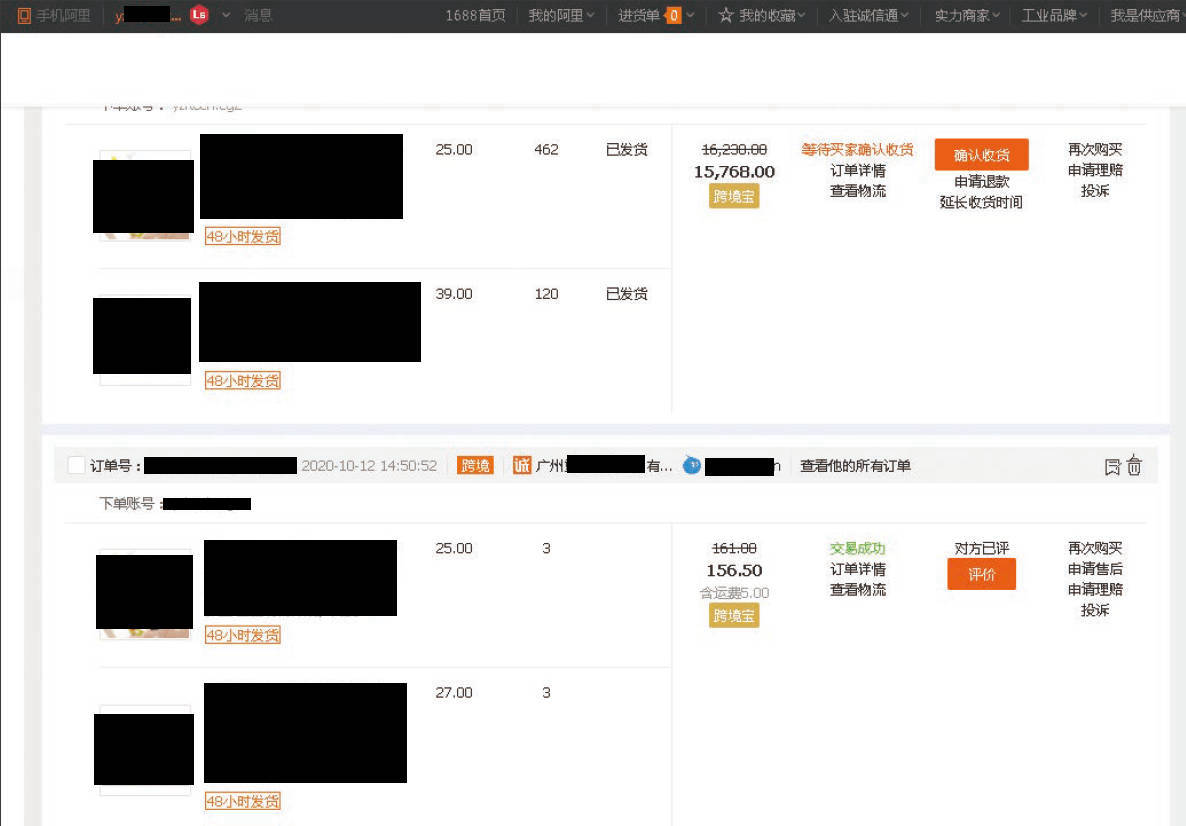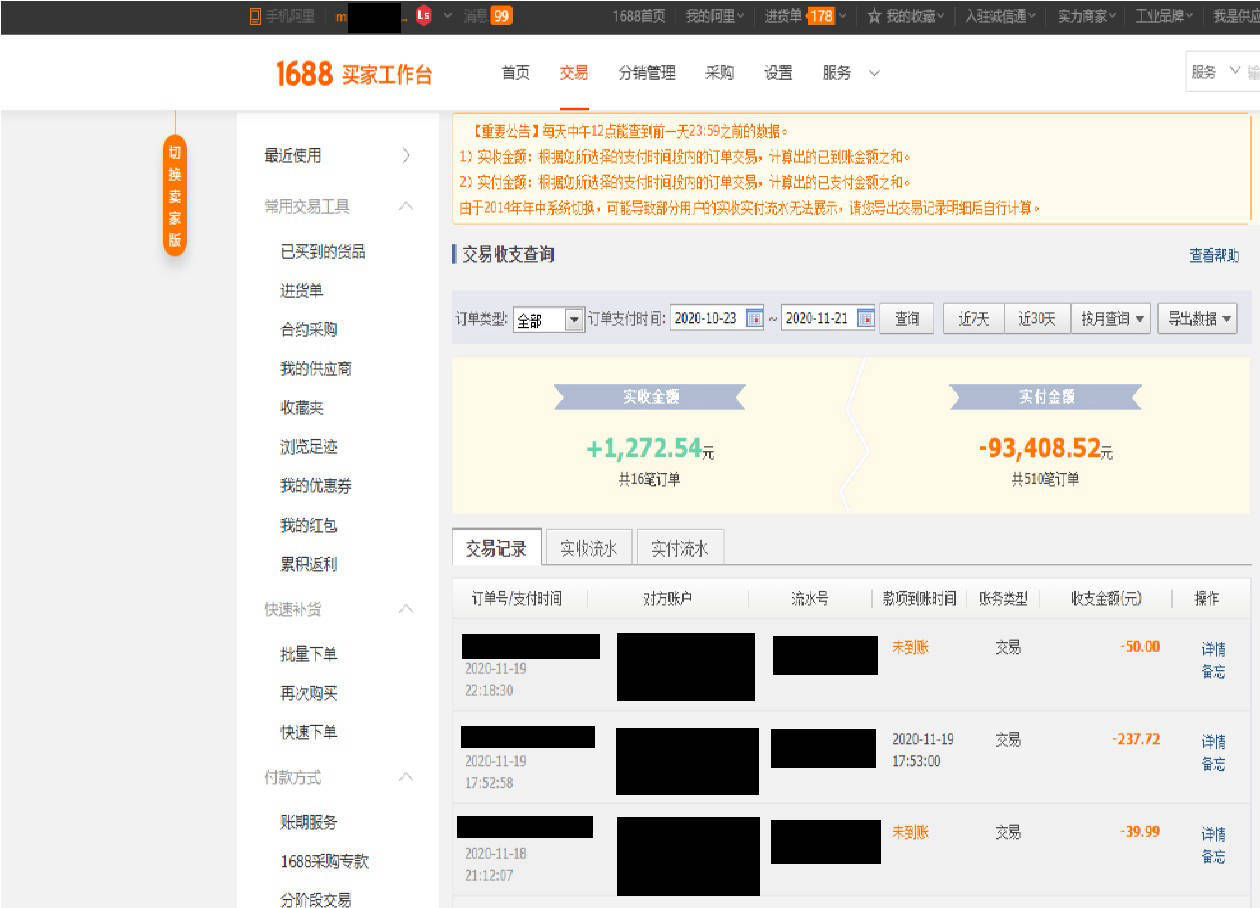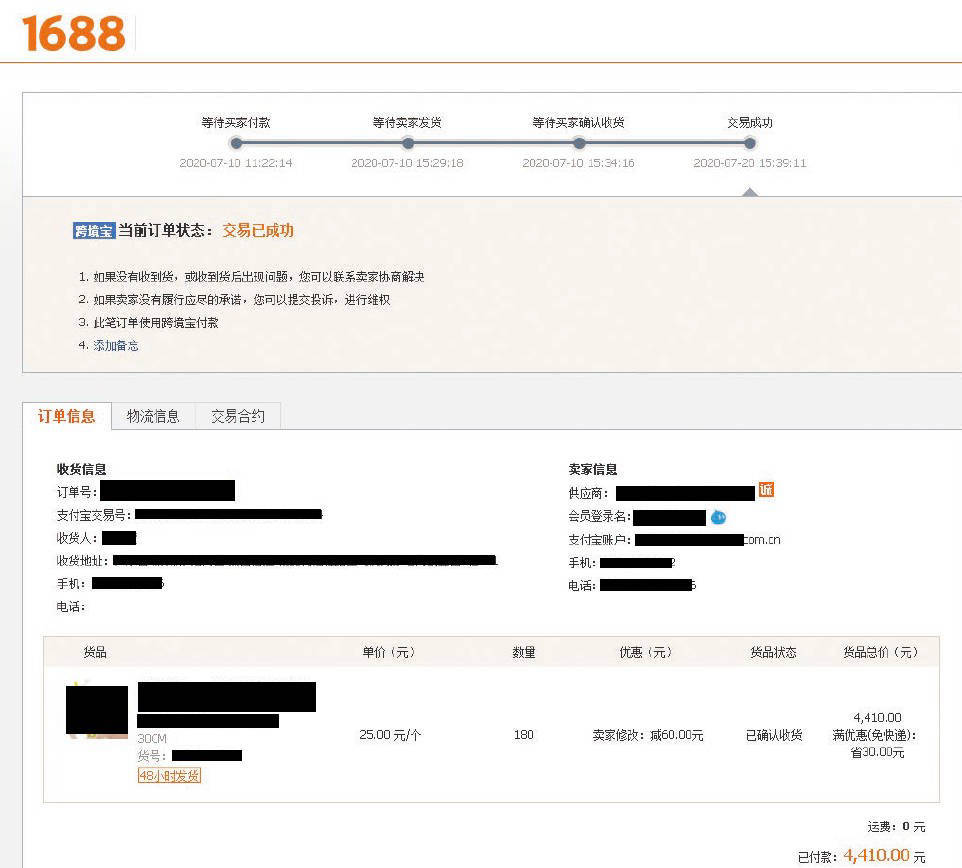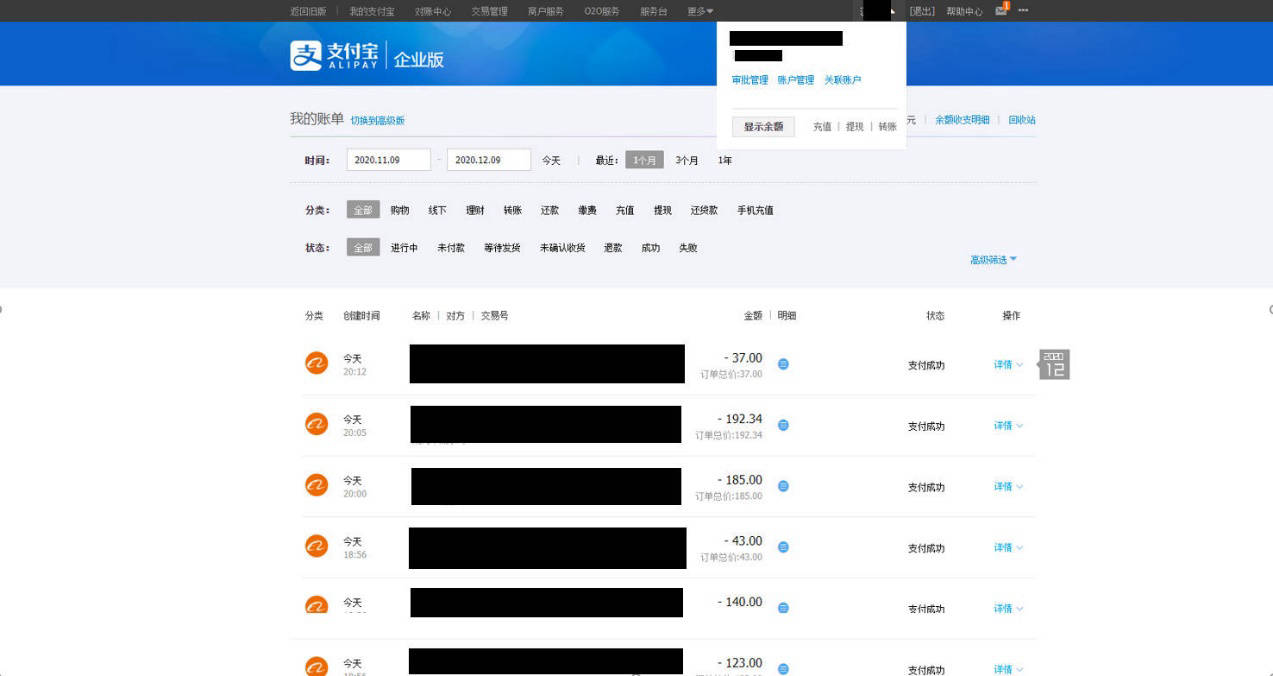 Contracts for the purchase of goods, invoices, payment certificates, logistics agreements and declarations (applicable to non-e-commerce platform purchases)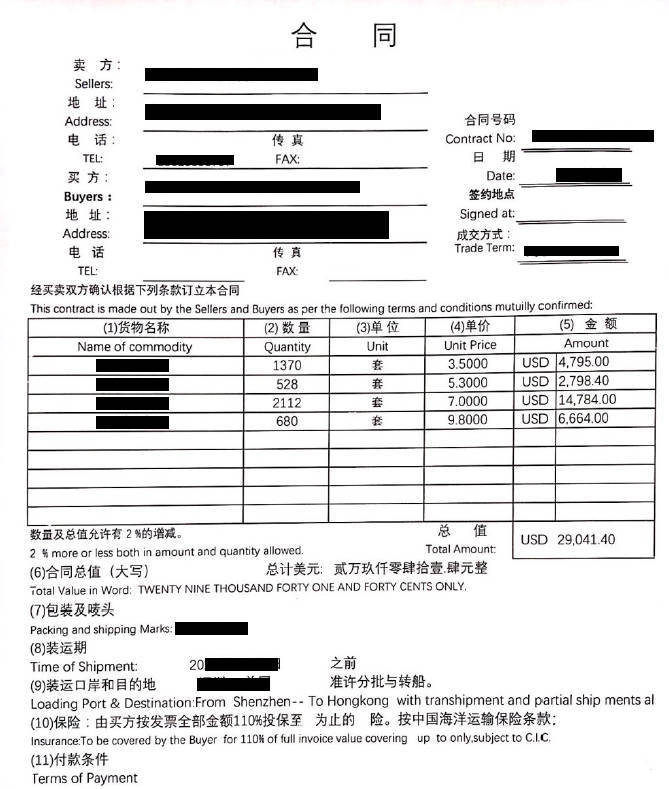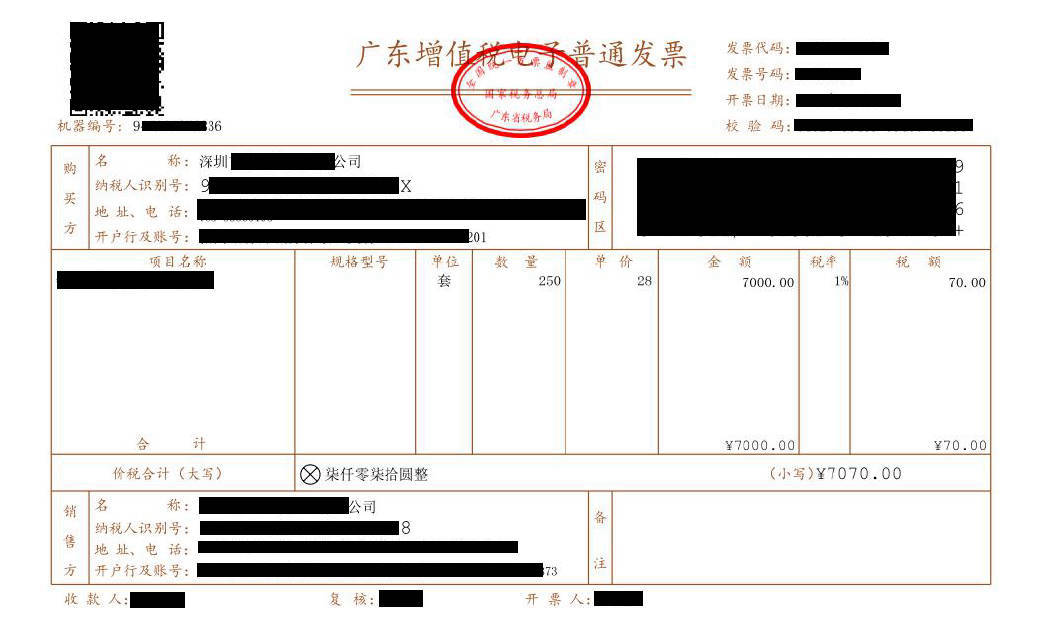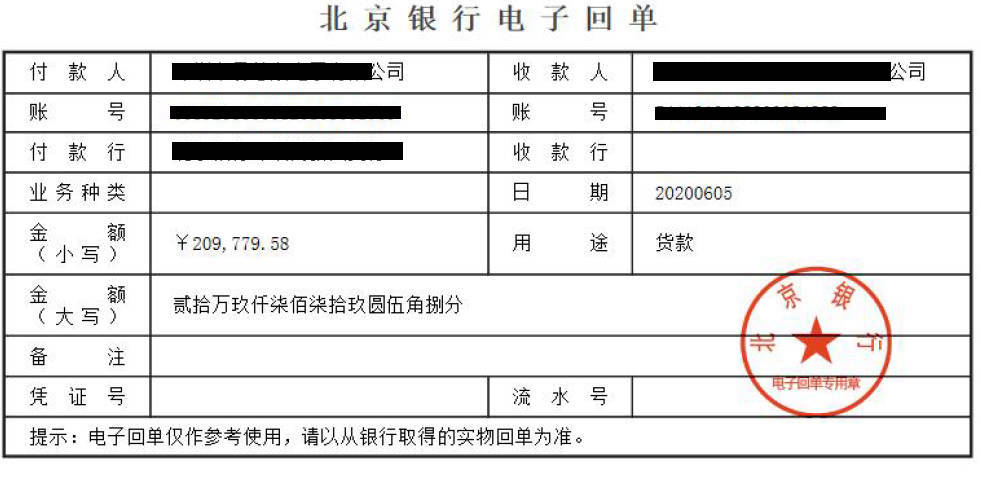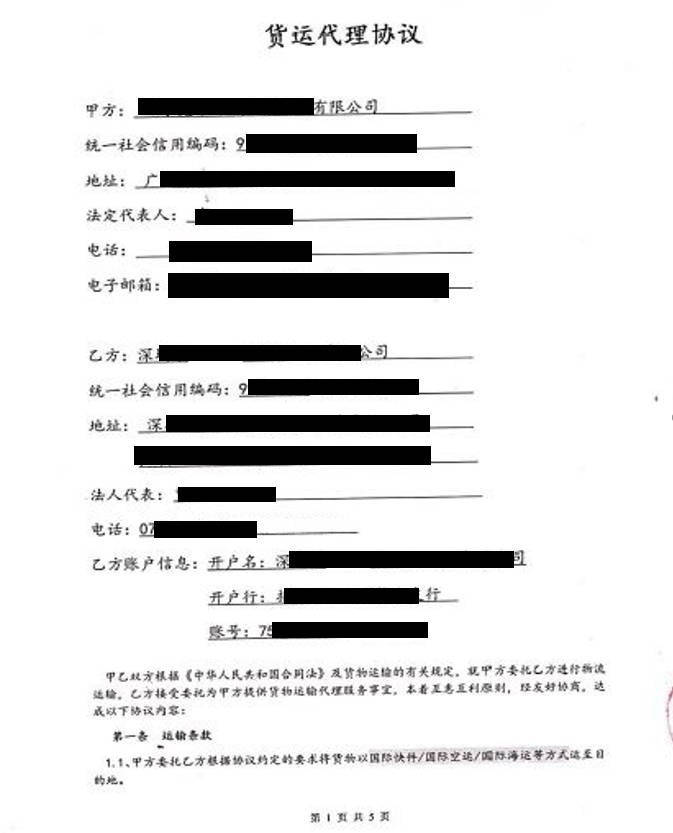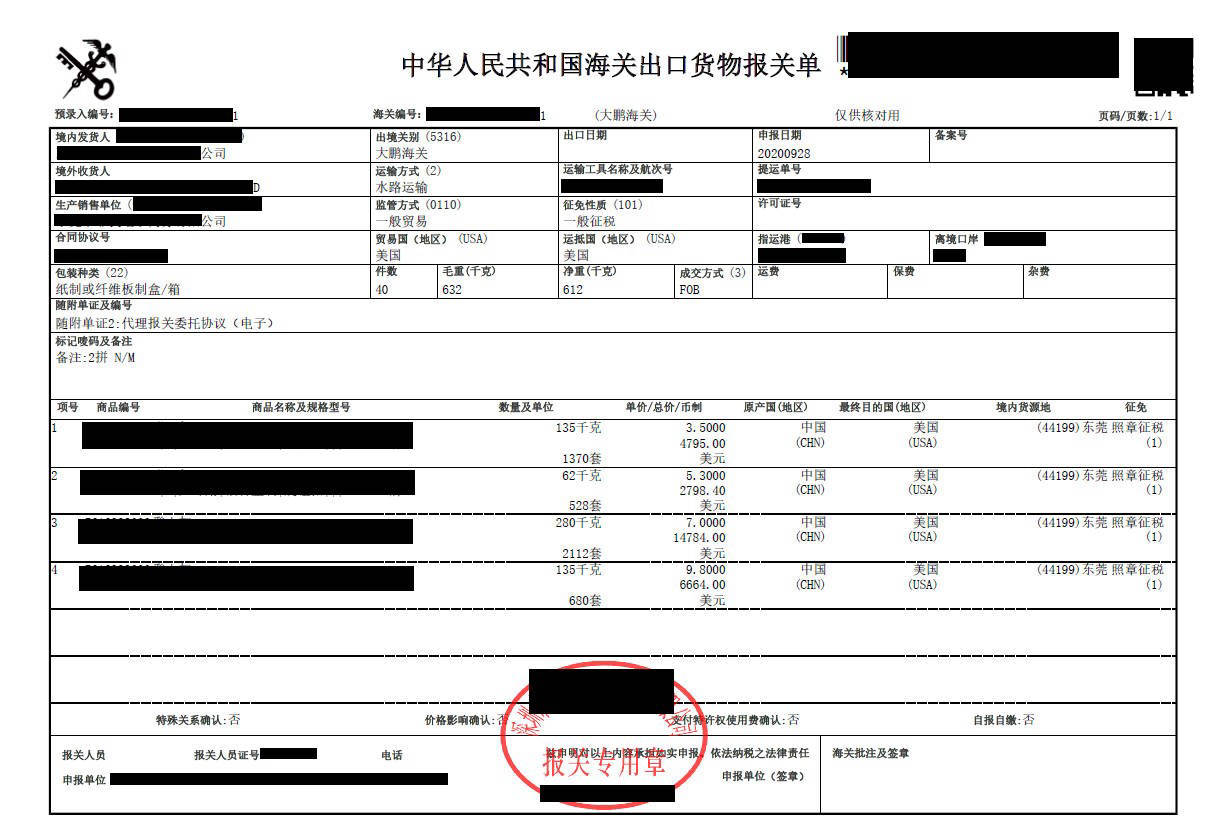 Be aware that corporate and personal finance should be separated, and cross-border e-commerce loans applied in the name of the company should not be used for personal capital purposes, such as investment in personal properties or financial products.
3. Collaterals
In general, the bank requires the applicant to provide certain collaterals as security for the loan to reduce the bank's credit risk exposure. Collaterals may be properties, deposits or even accounts receivable.
Cross-border e-commerce companies not only rely on their own operating capability to maintain healthy cash flow, but are also affected by certain external factors, such as operational and policy changes of e-commerce platforms. Therefore, cross-border e-commerce companies should be prepared for the need to provide collateral when applying for loans.
If I do not provide any collaterals, will I get a loan?
Cross-border e-commerce companies may apply for loans if they do not have the appropriate collateral. However, the interest rate and loan amount of unsecured loans may be different compared to secured loans.
With collateral, banks are generally able to offer lower interest rates for corporate loans and up to HKD 10m in loan facilities, but the approval process may be more stringent. Unsecured loans generally require only business registration, that companies are registered for a certain period of time, and bank transaction history in order to apply, but due to the absence of collateral, the amount of loans granted by banks is relatively low, mostly below HKD 1m.
In fact, in the face of the growing cross-border e-commerce industry, many banks are actively making cross-border e-commerce financing more convenient. In particular, HSBC has collaborations with Cainiao Network, an intelligent logistics platform under Alibaba Group, to launch an innovative digital trade financing solution for online stores, targeting Hong Kong merchants on Tmall Global. Through this programme, merchants do not need provide any collateral or financial statements and can obtain up to US $500,000 of financing within seven working days from the date of the loan application.
If your Hong Kong company is selling through Tmall Global's platform, you may consider applying for this digital trade financing solution. Under the authorization of the Lender, HSBC is only required to conduct credit assessment through information consolidated by the supply chain finance team of Cainiao Network, including merchant business background, major brands, Cainiao Network rating, real-time logistics information and store operation. For details, please consult your bank account manager at HSBC.
If I am not a Hong Kong merchant on Tmall Global, what loan products may offer me higher loan amounts?
Given that many cross-border e-commerce companies may be small-to-medium sized, they can consider applying for the 90% Guarantee Product under the SME Financing Guarantee Scheme (SFGS 90) provided by the Hong Kong Mortgage Corporation Limited under the Hong Kong Monetary Authority, from which it is easier to obtain bank loans.
Compared to unsecured loan with lower loan amounts, not only does SFGS 90 not require collateral but also offers reduced guarantee fees. For loan amounts of up to HKD 8,000,000, the repayment term can be up to 5 years. Companies can make enquiries and apply to participating banks.
Application Qualification
Operation and registration in Hong Kong
Good repayment record
This scheme does not apply to lending institutions or affiliates of lending institutions
For example, from now to 30 June 2022, HSBC customers who apply for SFGS 90 are entitled to a full subsidy on the guarantee fee for the first year and a half-year subsidy for the second year. Customers who had successfully applied on or before 31 December 2021 are entitled to a reduction of the full handling fee (1% per annum) during the loan period. Please refer to the details and terms via this link.
Finally, warm reminder that the approved loan amount is assessed by banks based on the company's overall situation. The business and credit situation of each company is different, and the amount approved is different. Therefore, if you wish to obtain the loan facilities required for business development, you can provide relevant information to the bank in accordance with the above three aspects to fully prove your operating status and reliable repayment ability.
Reminder: To borrow or not to borrow? Borrow only if you can repay!