Cross-Border Shipping 101: What You need to know. | Article – HSBC VisionGo
The Everything Guide to Cross Border Shipping
Startups · · 6 mins read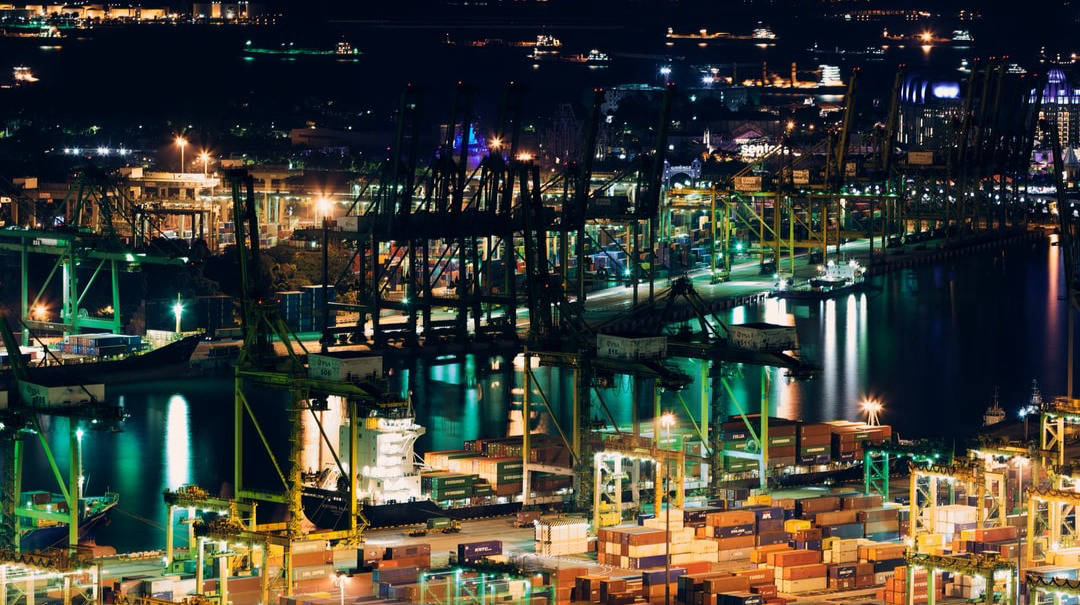 With global eCommerce exploding, now's an ideal time to learn about cross-border shipping.
According to the research firm Statista, global eCommerce web traffic jumped 27.6% in June 2020 alone, marking a steady trend upward in global online sales.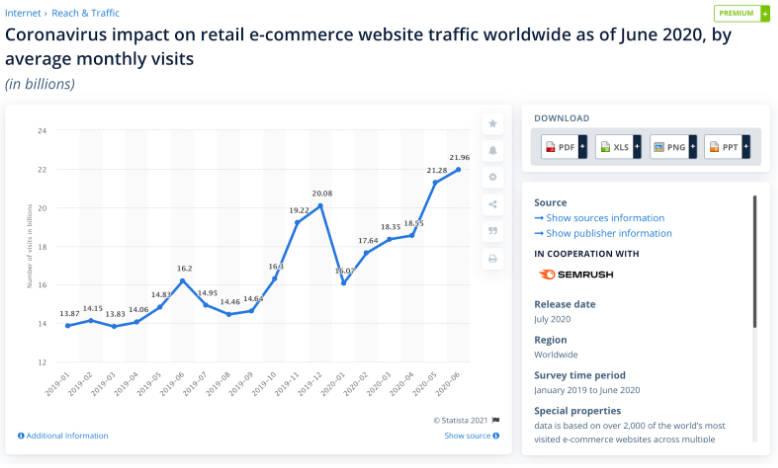 Contributing to the eCommerce upswing are growing worldwide access to high-speed internet, surging digital adoption, and the accompanying shifts in consumer behavior.
What does this mean for merchants? There's a massive growth opportunity in untapped global markets. Cross-border shipping opens the door for you.
Admittedly, an effective cross-border shipping strategy involves a few more steps than domestic shipping. These extra considerations include import duties and taxes, warehousing, and finding affordable shipping companies in your markets.
The right tools can simplify what, at first, seems complex. As the world's leading cross-border shipping platform, Easyship provides all the tools you need to scale effectively and excel in global retail. You'll get access to shipping automation, affordable shipping couriers, and personalized checkout flows for increased conversions.
The first resource you'll want is this everything guide to cross-border shipping. This article explains all the key components to shipping internationally, including:
Match your products to a market

Check product restrictions by country

Understand import duties and taxes

Generate key shipping documents

Pick an affordable shipping company

Optimize checkout with a personalized shipping
(1) Ensure Product to Market Fit
The first step in cross-bordering shipping is to match your offering to an audience. In other words, aim to identify the markets (countries) in which people want your products. This way, you can be sure the juice is worth the squeeze.
- Target Profitable Markets
If you'd shipped Levis denim to the USSR in the 80s you'd have made a fortune. Rock and roll music was huge in Russia, and a pair of faded jeans was essential to the rocker look. Finding profitable markets ensures that you generate revenues that validate your move into cross-border shipping.
Focus your international shipping strategy on where your customers are. You can identify profitable markets in several ways, including:
Examine your webstore analytics: Where does your international web traffic originate? These countries are prime candidates for international sales.

Monitor social media mentions: Where is your social audience? Use social listening tools to monitor your mentions and gain a sense of where people are talking about you.

Study customer service requests: Does your customer service team hear from would-be customers in other countries? If you've ever had to decline service to foreign customers due to shipping, you've already got a foothold in that market.
Look for reliability: Developed nations that maintain stable trading relations with your country are ideal shipping destinations. For example, it's easy for US-based retailers to ship to Canada and Mexico. Moreover, shoppers familiar with purchasing from your country are more likely to buy.
- Ship Profitable Products
At first, we recommend that you ship products with a high margin of profit.
This is because cross-border shipments incur import duties and taxes from the destination country. These fees vary by country and by-product. As you learn the ropes, high-margin products help cushion your profits from these unfamiliar costs.
You can also start by shipping lightweight items of a standard size. For example, blue jeans instead of gold-plated sculptures. This allows you to predict your shipping costs. Once you've established cost-effective shipping solutions in your new markets, you'll be able to send anything at a profit.
2. Check Shipping Restrictions By Country
Cross-border shipping requires you to observe the shipping regulations of the destination country. Every country restricts certain goods for diverse economic and cultural reasons.
For example, Malawi prohibits the import of aphrodisiacs such as oysters, ginseng, and "horney goat weed." In Morocco, importing maps is forbidden due to a longstanding dispute over borderlines. You can read about more countries with tight shipping restrictions here.
Certain goods are universally restricted, meaning they require extra effort to ship. To look up shipping restrictions by country, use this handy tool from UPS. Study the shipping restrictions for your destination country to ensure your shipments actually arrive.
3. Understand Import Duties and Taxes

Taxes exist everywhere, unfortunately, and cross-border shipping is no exception.
Import duties are a tax imposed by governments on goods entering the country. Most shipments that cross international borders are subject to duties and taxes plus additional fees, including:
Value Added Tax (VAT): A tax charged to consumers upon purchase of any good or service. The value of purchased goods determines the amount.

Goods and Services Tax (GST): Charged then reimbursed to everyone except the buyer. Unlike VAT, GST is a flat-rate percentage of the total transaction value.
The only shipments not subject to import duties are those below a certain value threshold, also called the de minimis value. Customs officers use the shipping label, commercial invoice, and other documents to assess import duties.
Countries use different methods to determine the value of a shipment. These methods are twofold:
Free on Board (FOB): The taxable amount is the value of the item. This valuation method only applies to items shipped via sea freight. If shipments arrive by air, which is most common for eCommerce, it won't include the cost of transportation.

Cost, Insurance, and Freight (CIF): The taxable amount includes the item value, the cost of insurance if any, and the total cost of transportation to the receiver.
Once duties are paid – either by you or the customer – the shipment is released from customs. From here, your chosen courier transports the package to the customer.
Here's the challenge: duties and taxes vary depending on the destination country and shipment category. This means that the total costs of shipping, or the fully landed costs, ultimately depend on what you're shipping, where, and with which courier.
You can use a free import duty calculator to simplify this process. This tool instantly estimates all duty and tax costs based on every relevant factor for all countries.
In the example below, import duties on computer goods are $2.50 when shipping from the US to Canada.
By auto-calculating duties by country and category, you can reduce fees, avoid customs hangups, and ensure timely delivery to anywhere.
4. Generate Key Shipping Documents

Shipping documents are a must-have for cross-border shipping, especially at customs. The vital paperwork is the commercial invoice and the shipping label.
- Commercial Invoice
The most important document at customs is the commercial invoice. As seen below, this describes the shipment, its value, and other key details.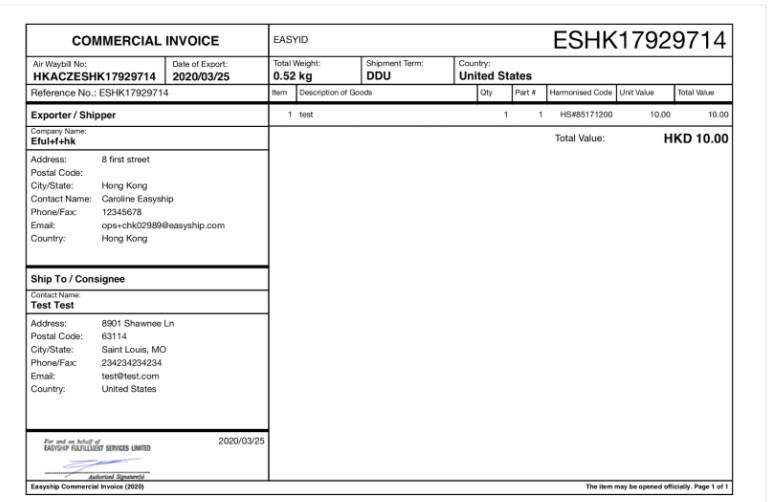 Be sure that your commercial invoice includes all relevant information. If you omit key details, customs officers may assess higher import duties.
- Shipping Label
Required for all international shipments, the shipping label includes varies details such as:
Destination address

Return address

Shipment tracking number

Barcode (for updating tracking info on courier's website)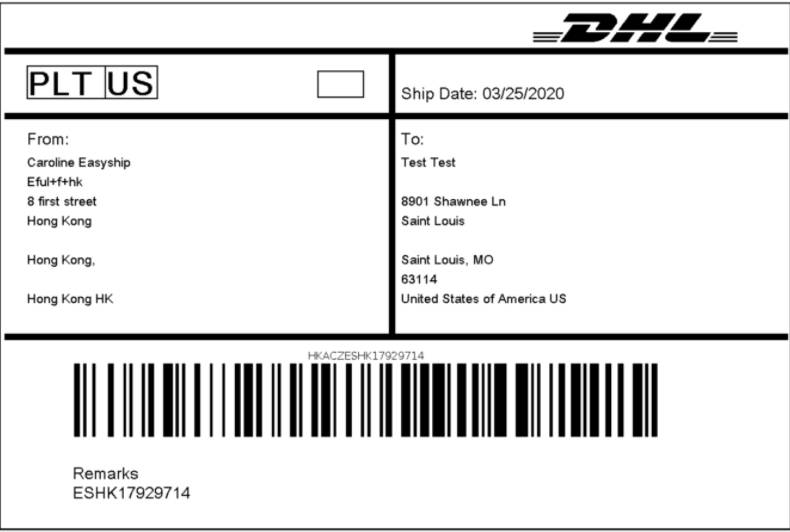 With Easyship, merchants can generate all cross-border shipping documentation in just a few clicks. Use batch shipping to print multiple labels at once and streamline your fulfillment flow. Additionally, you can create branded tracking and packing slips to reinforce brand loyalty and invite repeat purchasing.
5. Pick The Perfect Shipping Company
Affordable cross-border shipping hinges on multi-carrier shipping solutions. With more options, you get better coverage and faster deliveries. Moreover, by accessing all available rates, you can save up to 70%.
Look for a shipping courier that's fast, affordable, and dependable. Your options include:
International express couriers: This includes FedEx, DHL, and UPS other private couriers. These providers are fast and reliable but tend to cost more. They also offer shipping options like insurance and tracking.

Regional couriers & in-country postal services: Cheaper but slower than express couriers, typically, and only available in certain countries.

Hybrid shipping solutions: Using a mix of regional and express couriers. This approach provides the greatest access to cheap rates, fast delivery times, and sought-after shipping options like insurance and tracking.
Seen below, shipping with Easyship gives you access to 250+ global carriers.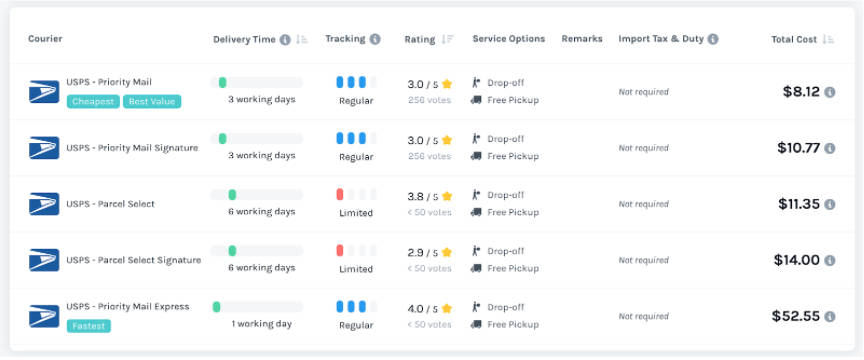 The quick-view dashboard shows you the fastest, cheapest, and best-value rate based on your needs. You can also assess service options like a free pickup, insurance, automated import duties, and package tracking.
As you consider cross-border shipping, determine your rates on a per-country and per-shipment basis. This helps you predict costs accurately and scale well as order volume increases.
6. Optimize Checkout With Personalized Shipping Options
Personalized checkout is critical to converting shoppers. According to Baymard Institute, 50% of shoppers say the main reason for cart abandonment is unexpectedly high shipping costs.
These days, shoppers expect their favorite brands to offer a variety of tailored shipping options. Some people want cut-rate shipping while others are willing to pay for expedited delivery. Meanwhile, with porch piracy on the rise, tracking and insurance are increasingly popular.
How do you offer dynamic rates at checkout, though? Shipping costs vary by item category, dimensions, weight, and destination – not to mention extras like insurance. You can do these calculations for customers manually, but this slows checkout which reduces conversion rates.
Shipping software makes this possible. With all-in-one platforms like Easyshiip, you can automatically personalize shipping options to customers in real-time. When you offer a handful of attractive, transparent options at checkout, conversion rates rise as does customer loyalty.
- Cross-Border Shipping 201: The Next Step
Cross-border shipping is getting easier as the world becomes more interconnected. Follow the steps above to craft an international shipping strategy that accounts for duties and taxes, product-market alignment, plus cost-effective yet personalized shipping options.
For more tips on cross-border shipping, jump to: The 12 Shipping and Logistics Trends in 2021.
If you're ready to get started, create a free account with Easyship. This gives you access to the basic features needed for cross-border shipping. As you learn the ropes, our paid plans will give you more sophisticated tools to scale your success and save time.