Directors' Liabilities in Hong Kong | Article – HSBC VisionGo
This article looks into the scope of duties that company directors may be personally liable under Hong Kong law...
Legal · · 4 mins read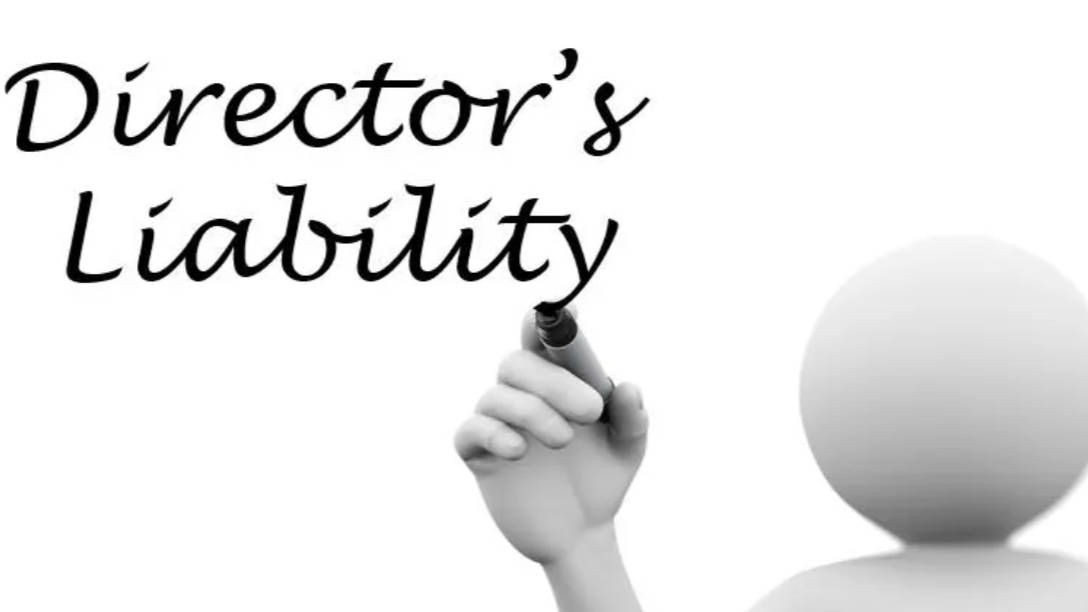 In the recent fraud scandal of Nasdaq-listed Luckin Coffee Inc, of which sales of around RMB2.2 billion (USD 310.5 million) were allegedly fabricated, the shares of this fast-growing Chinese coffee chain and Starbucks rival, have tumbled 83% in market value, with its closing price before trading suspension at only 8.8% of its all-time high.
With heightened attention on directors' liabilities in managing a company, this article looks into the scope of duties that company directors may be personally liable for under Hong Kong law and the extent of cover of Directors' and Officers' Liability Insurance ("D&O Insurance") against losses or legal costs in relation to holding such office.
Does a Hong Kong company director have to bear the losses if he defaults in managing the company?
Directors, shareholders, companies and other stakeholders stay assured. Under the present regime, the Companies Ordinance (Cap. 622) has set rules on indemnities that a company is or is not allowed to provide to its directors.
Who are the directors and officers that may be liable for the Companies Ordinance?
The Companies Ordinance defines a director to include any person occupying the position of director (by whatever name called) and an officer includes a director, manager or company secretary of the body corporate.
Note that the Companies Ordinance has introduced a term of "responsible person" which includes an officer or shadow director who authorizes or permits or participates in the contravention or non-compliance and can hence be held liable under the Companies Ordinance. No mental state is required to prove the contravention. A shadow director is a person who may not formally hold a director position but gives instructions or directions for the company to act on.
What is the scope of directors' duties?
The Companies Ordinance has codified the common law duty of care, skill and diligence required to be exercised by directors, including shadow directors. The common law rules and equitable principles yet remain applicable to the civil consequences upon breach.
The test for the statutory standard of care, skill and diligence is a mixed objective and subjective test one: A director is required to exercise the care and skill expected of (i) a reasonably diligent person carrying out the functions (the objective standard) and that of (ii) the level of general knowledge, skill and experience that the director actually has (the subjective standard). Therefore, a director professing out specific expertise, qualifications and experience would be subject to a higher standard of care, skill and diligence.
The responsibilities of directors are also governed by the company's articles of association, the fiduciary duties in common law and other case law and statutory provisions. Directors of listed companies are subject to additional obligations under the listing rules and other statutory provisions.
There are generally 11 duties for a director in the performance of his functions and exercise of his powers, a few of which are the duties to act in good faith for the benefit of the company, use powers for a proper purpose for the shareholders, avoid conflicts between personal interests and interests of the company, not to make unauthorised use of company's property or information and keep accounting records.
What personal liabilities will directors and officers attract?
A director who does not comply with the law may be personally liable to civil and criminal liability and be disqualified from the position.
Civil claims instituted against directors are often made by the company itself, shareholders or third parties. Depending on the nature and amount of claims, the costs in defending the legal claims and settlement with the plaintiff may well cost the company a fortune.
Directors may also face criminal liability and regulatory actions including civil sanctions under various statutes such as the Securities and Futures Ordinance, the Prevention of Bribery Ordinance, the Companies (Winding Up and Miscellaneous Provisions) Ordinance, the Employment Ordinance, etc. There are also scenarios that directors will be held personally liable for corporate offences and debts of the company.
It is, therefore, important that a director is aware of the latest legal and corporate governance requirements in performing and discharging their duties.
D&O Insurance
Therefore, companies should consider covering liabilities of their directors and officers by way of D&O Insurance, in the event that the senior managers of businesses incur personal liability in the way they carry out their duties. A listed company is required under the listing rules to purchase appropriate insurance to cover legal actions against its directors, or alternatively explain why it has not done so in its interim and annual report.
A D&O Insurance policy generally (i) covers directors and officers for liability that a company is not permitted to provide an indemnity under the law and (ii) reimburses a company for any indemnity provided to the directors and officers of the company. Some D&O Insurance also indemnifies the company itself against claims or liability from other third parties.
Directors' liability to the company cannot be indemnified by the Company but can be indemnified by insurance
The current law prohibits exemption of a director's liability in negligence, default, breach of duty or breach of trust in relation to the company in a company's articles of association or contract. Directors' conduct which amounts to negligence, a default, a breach of duty or a breach of trust can nonetheless be ratified by an ordinary resolution of the shareholders.
A company is also not permitted to indemnify a director out of the company assets for such liability owed by a director to the company or its associated companies.
That being said, the Companies Ordinance has now made clear that a company can purchase and maintain insurance for its directors and directors of its associated companies for (i) their liability for damages to the companies out of negligence, default, breach of duty or breach of trust (except for fraud) and (ii) defence costs incurred by the directors in defending any proceedings (civil and criminal) for any negligence, default, breach of duty or breach of trust (including fraud) in relation to the company.
Some of the directors' liability to third parties can be indemnified by the company or insurance
The Companies Ordinance allows a company to indemnify directors for "any liability incurred" to third parties (meaning a person other than the company or an associated company), as long as the indemnities do not relate to criminal fines, penalties imposed by regulatory bodies, defence costs in criminal proceedings where the director is found guilty and defence costs of successful civil proceedings brought by shareholders, the company or its associated companies.
Therefore, if a director is convicted or found liable in derivative claims brought by a company, the company is prohibited from indemnifying the director for any liability to pay fines or damages as well as the defence costs.
What Hong Kong companies should do?
Companies should review the indemnity provisions in their articles of association and disclose any permitted indemnity (to third party) provisions which are in force in its directors' report and keep a copy of it at the company's registered office for inspection by shareholders.
In light of the express provisions for permitted indemnities in the Companies Ordinance, companies should take out adequate insurance cover for indemnification of directors' liabilities to third parties and reimbursements for any liability or costs that it is required to pay to the directors.
The ultimate goal is to limit companies' and directors' exposures to the legal or regulatory framework and shareholder activism and let senior officers of companies bear their own consequences on frauds.
Disclaimer: The article is for reference only and should not be construed or relied on as legal advice in whatsoever manner. Please engage a solicitor to seek formal legal advice. LegalClarus does not provide legal advice.