[4 - 20 May] A virtual festival of speakers and networking for SMEs (Google, HKTDC..) | Article – HSBC VisionGo
Expand your global network by connecting with your peers, hear from world-renowned experts and join interactive workshops!
Perspectives · · 2 mins read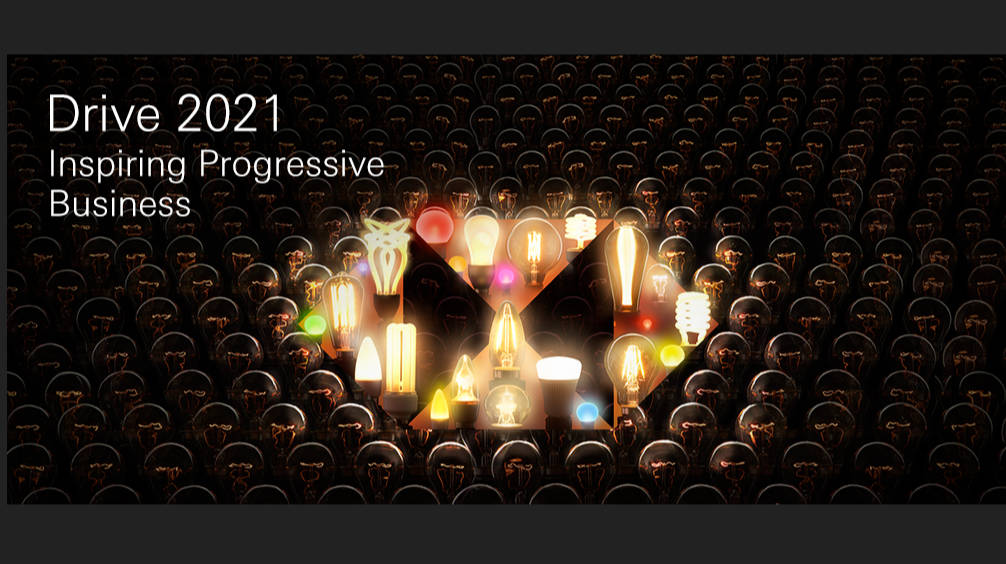 HSBC brings you Drive 2021 – one of the world's largest virtual conferences for businesses like yours. Hear from your peers, as well as international thought-leaders on topics that matter the most. Combining unique global insight with in-depth local knowledge, Drive 2021 will help you take your next step.
In this article, we will highlight a few events that are especially helpful for businesses in Hong Kong, covering economic outlook, opportunities in the Greater Bay Area, digital marketing strategy, fundraising, cybersecurity and more.
How to defend your business from cyber criminals
Date and time: 4 May 2021 | 1730-1830
Speaker: Barry Searle, Director of Education, Cyber Stars Initiative
Details: Cyber security guru Barry will take you on an eye-opening journey through the variety of ways cyber criminals can 'attack' a business, the reasons they do so and shocking real-life examples of how some businesses have had their systems breached.


Starting your Green Journey: The benefits of doing business sustainably
Date and time: 5 May 2021 | 1600-1700
Speaker: Sarah Mui, One Bite Design, James Ghaffari, B-Lab UK and Robert King, Head of Sustainable Finance for HSBC UK
Details: Sustainability isn't a buzzword. Join this future-focused panel session to take a deeper dive into what it really means to do business sustainably.
You'll hear from Sarah, Co-founder of One Bite Design on their journey to become the first B Corp-certified architecture firm in Hong Kong, as well as picking up practical hints and tips from B-Corp's James Ghaffari. Walk away with a list of actions on how your business can capitilise on the green recovery and become a force for good.
Google Digital Garage: Get started with Digital Advertising
Date and time: 11 May 2021 | 15:00-16:00
Speaker: Google Digital Trainer
Details: Apply or expand your digital advertising channels with this course. Learn about search, social and display advertising, and the different ways these channels can support your digital marketing strategy.
What is the Greater Bay Area?
Date and time: 12 May 2021 | 16:00-16:45
Speaker: Daniel Chan, Head of GBA, HSBC;HKTDC; More to be announced
Details:
In this introduction to the Greater Bay Area – or GBA for short – our panel of experts will share the opportunities it presents for SMEs around the world looking to expand into Greater China.
Learn what it is (and what it isn't) as well as the hot tickets right now in this 45-minute discovery session.
Fundraising Masterclass: how investment could power your growth
Date and time: 18 May 2021 | 15:00-16:00
Speaker: Next Chapter Ventures, Transcend Capital and Gobi Partners
Details:
Join us to find out the realities of the fundraising journey, which type of support is most appropriate for your business and how to connect with private investors.
In this ultimate fundraising masterclass, you'll find out about the different types of investments, as well as the different funding stages and what investors are looking for – including that all-important pitch.
It will also cover the added benefits of seeking funding, from access to new networks, marketing, supply chain connections and more.
The experts' view: what does 2021 and beyond look like?
Date and time: 20 May 2021 | 13:00-13:45
Speaker: Liz Martins, UK Economist, HSBC; Ryan Wang, US Economist, HSBC; James Pomeroy, Global Economist, HSBC; Frederic Neumann, Asia Economist, HSBC
Details:
Chaired by Drive 2021's host Babita Sharma, join this truly global panel of experts to gain expert insights into the macro-economic climate and trend predictions for a post-pandemic world.
Understand the latest supply chain shifts, the impact of innovation and digitisation on trade, what COVID-19 recovery might like, changes in consumer behaviour and much more in this 45-minute jam-packed session.
Register for free now - Take your business to the next step and join us at Drive 2021, one of the largest virtual conferences in the world for small to medium sized businesses, and explore how you can keep your business moving forward.
Registration link:
https://hsbcdrive2021.broadswordeventhouse.com/register