Preparing Your Online Store for the Post-Pandemic World | Article – HSBC VisionGo
COVID-19 has wreaked havoc on businesses around the world. If you've got an eCommerce business, here's how you can prepare for the road ahead.
Marketing · · 3 mins read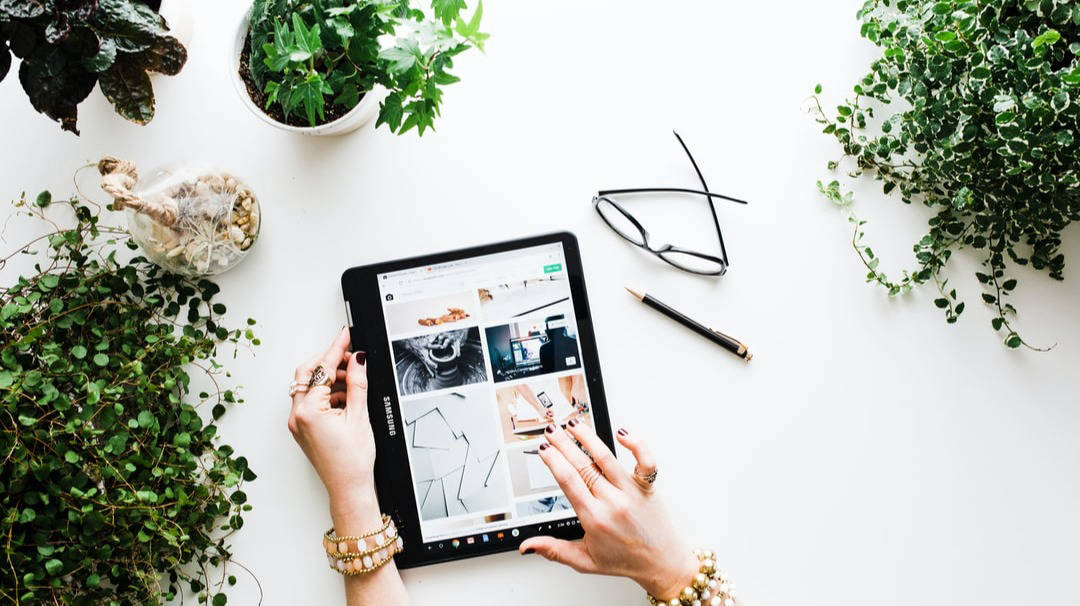 It seems woefully understated to say that the COVID-19 pandemic has greatly affected businesses around the world, but well...it has. The eCommerce industry has also been seeing some interesting effects.
eCommerce has seen a spike during the COVID-19 pandemic as people have stayed home and turned to shopping online. But, this doesn't mean there aren't trends to note within the industry. Health and beauty sales are soaring, as are electronics as people try to stay safe and entertained while at home. But, luggage, sports gear, and leisure equipment sales are all down, since no one's going on any trips or playing sports these days. If you want a detailed look at what's happening in eCommerce, have a read of this trends report.
As an eCommerce business, it's important to understand what's happening in eCommerce right now so that you can properly manage your business and prepare it for what comes after the pandemic.
6 Ways to Adapt Your Store for the Pandemic (and Beyond)
We're all facing a new reality in the post-pandemic world, and it's important to pivot your business to not just survive but thrive in this. Here are a few things you should be thinking about as you plan to take your business into the post-pandemic paradigm.
Check Your Inventory
You can't run an eCommerce business if you have nothing to sell. Shore up your inventory by speaking with your suppliers and manufacturers to see if they're experiencing any problems and if this might affect you. If necessary, you could consider looking at alternative manufacturing hubs to ensure you'll always have a supply of goods.
Listen to Your Customers
More than ever, it's essential that you listen to your customers. Many companies quickly realized that their customers probably wouldn't need much of what they have to offer right now. That's why major luxury designer brands such as Louis Vuitton and big spirits labels like Brown-Forman started pivoting to producing hand sanitizer.
So, find out what your customers need right now. You might be lucky and be supplying products that they still want, such as food and snacks. If not, see how you can pivot your business to offer what customers want. For example, many clothing companies are now producing masks.
Speak to your customers by running surveys through your email marketing, starting discussions on social media, or looking at Google Analytics to see what pages on your site are currently ranking.
Communicate More
Right now, customers want to hear what different brands are doing in response to the pandemic. It's also important to let them know if you're experiencing delays or low stock. But, don't overcommunicate - only give them important updates and relevant information. Basically, honesty and transparency should be your watchwords here.
Watch your tone, too. We're all experiencing an unprecedented moment in time and your communications should reflect that. Be sensitive to the current situation and your customers. This might mean offering more comforting messages, or, conversely, taking a tongue-in-cheek attitude to add a little humor to their day.
Shore Up Your Supply Chain
The pandemic has caused myriad problems with supply chains around the world. This is an important time to take stock of how your supplies and goods are moving throughout their journey from the factory to your customers and take steps to make sure your goods can still get where they need to go.
This may mean finding creative solutions to ship things, locating alternative couriers, or even working out how to manage costs (many couriers are now imposing emergency surcharges?). If you need a little help, speak to the Easyship support team - they'll be happy to offer advice and help you come up with creative shipping strategies!
Use Content Marketing
If you have a blog attached to your online store, this might be a great time to cater to your customers by creating content that's relevant to the current state of the world. A lot of eCommerce merchants have been releasing information or educational content about things that are only tangentially related to their brand or the pandemic, such as articles covering wellness and how to stay busy while at home. This can help your customers stay engaged with your brand and might even drive conversions.
Offer Some Discounts
Some customers might be tightening their belts in the face of job losses and a contracting economy. But, many are still willing and able to spend - and they're more likely to do so if they feel they're getting a good deal. For an eCommerce business, it might be a great idea to incentive your customers to spend by creating exclusive online-only deals. Depending on your business, this could be anything from discounted bundles, free shipping, and volume discounts, but in the end, you're aiming for the same effect - more sales.
A Brave New World
eCommerce is going to look a little different in the post-pandemic world and smart online retailers are preparing for what lies ahead. Consider this a "teachable moment" for your business. Plan ahead, put the right practices in place now, and your online store should be in a good position for life after COVID-19.