Effective ways for SMEs to build a good credit record | Article – HSBC VisionGo
A business with a good credit record will not only get a bank loan approved more easily, but may also enjoy better loan terms.
Finance · · 4 mins read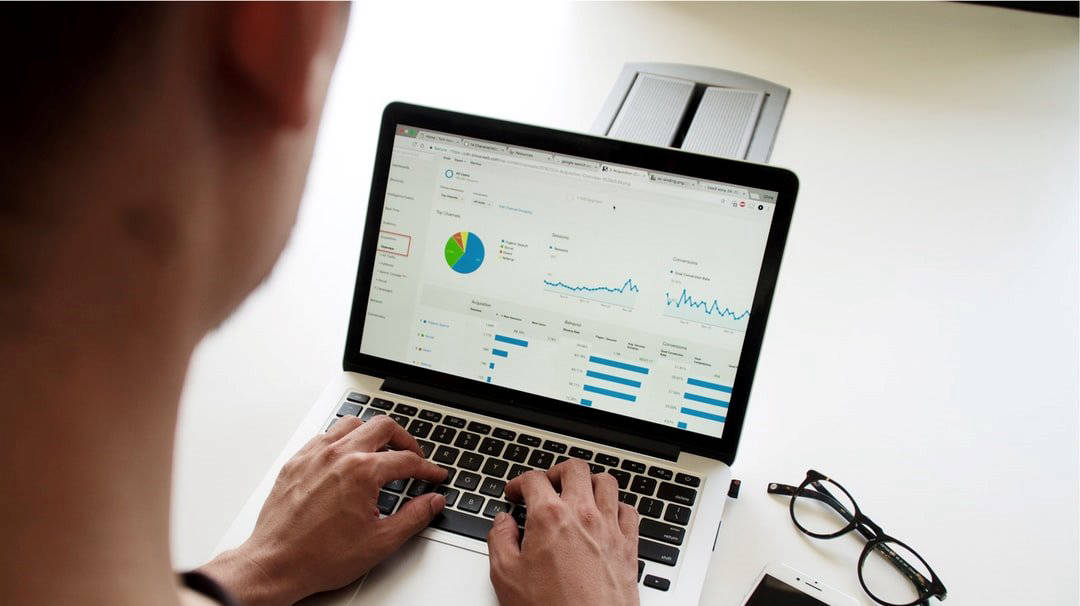 Businesses that are relatively small-scale and inexperienced often face difficulties in borrowing money from banks because they lack credit history. It takes time for SMEs to build a solid business credit record. A business with a good credit record will not only get a bank loan approved more easily, but may also enjoy better loan terms. Below we outline what a credit record is, why it is important, and share best practices on how a business can maintain a good credit record.
Why is your credit record important?
A business's liability and credit history enables banks to conduct a credit assessment, thus enabling the lender to strengthen their credit risk management and speed up their loan approval process. A good credit history can provide evidence of a business's credit standing. This reduces the business's reliance on pledging assets to lenders as collateral for financing and enhances its liquidity.
Who records business credit data?
The Hong Kong Monetary Authority established a local Commercial Credit Reference Agency (CCRA), which was founded in 2004. In December 2017, the CCRA was expanded to cover unlisted limited companies with an annual sale turnover up to HK$100 million.
The CCRA collects information about the indebtedness and credit history of business enterprises and makes this information available to lending institutions. Before reaching the decision of whether or not to grant a loan to a client, the lending institution checks the client's credit record with the CCRA as part of the application assessment. The CCRA allows lending institutions to obtain extra information on the creditworthiness of the borrowers. As such, creditworthy borrowers will have a better chance of expediting the loan approval process, and on better terms.
What data are kept

i

n the CCRA?
The CCRA keeps businesses' credit records including positive and negative credit data. Positive data include the aggregate maximum available credit limit for different types of credit facilities, whether collateral is available, etc. Negative data include defaults of loans, for example, payments overdue for more than 60 days. In general, credit data relating to each facility will be retained by the CCRA for five years from the date of full repayment of that particular facility for Limited Companies.
How to build a good credit record?
1. Select the right credit card and separate business spending from personal spending
If your business credit report does not have any records, one of the common reasons is that your personal credit record has not been separated from that of your business. For example, a small business owner applies for a personal loan for business purposes or uses his/her personal credit card to pay for business expenditures. These loans are used for business purposes, yet are taken on personally. As such, this small business's credit records are accumulated into the owner's personal credit report rather than that of the business.
One simple way to separate personal credit from business credit is to apply for a business credit card. Unlike using personal credit cards, business credit cards applications are submitted to banks under the name of a company. SMEs can use business credit cards to pay for business activities, thus allowing personal and business billing to be separated.
Of course, similar to using a personal credit card, using a business credit card can help extend the interest-free repayment period – some of which may be up to 56 days – allowing the company sufficient time to arrange a repayment. Nevertheless, to establish a good credit record, an SME needs to bear in mind the importance of timely repayment before the due date to avoid negatively impacting on its credit record and having to pay for late charges and interest fees.
2. Focus your banking needs with a primary bank to avoid insufficient account balance
Another effective way to build a solid credit record is to focus your banking needs on a primary bank and prioritise this bank to establish a credit relationship. As your business's capital inflow and outflow records get tracked by the bank over time, the bank will be better poised to understand your company's cash flow management capabilities, which helps establish a long-term banking relationship.
For example, a fashion shop owner has bank accounts with two banks and often fails to transfer funds on time from Bank A to Bank B. This leads to frequent overdrafts in Bank B, and hence poses a negative impact on the company's credit record.
Generally speaking, frequent overdrafts indicate cash flow management issues. This record may impact any loan approval decisions by Bank B to this specific company. On the other hand, had the shop focused their acquiring services with Bank B only, Bank B would be able to see that the shop actually has a stable turnover to repay the loan.
If the fashion shop owner takes one more step to centralise banking needs with just one bank, he/she can entirely avoid the overdraft situation. This example shows the importance of using one main bank to establish a credit record.
Banks provide various types of loans catering to the needs of SMEs. For instance, companies can apply for invoice financing using commercial invoices and shipping documents provided by suppliers. These funds are then used to pay suppliers. With commercial invoices and shipping documents as evidence, banks will be more comfortable with approving and providing financing. SMEs can use this type of financing to establish a credit relationship with the bank. Together with a good repayment record, this can be helpful for future loan applications.
3. Manage your personal and business credit reports
Finally, managing your personal credit report is as important as managing that of your business. Although personal credit and business credit should be separated, as emphasised earlier, it does not mean that the two do not influence each other. When approving a company's loan application, banks may also reference the applicant's personal credit record to examine whether the applicant is reliable, thereby gaining a more comprehensive risk assessment of the loan.
In terms of personal credit, apart from personal loans and credit cards, records such as car loans and mortgage loans also help banks understand your credit standing and financial management history and ability. Therefore, applicants should always be cautious and responsible in handling either personal or company loans, and avoid late payments and applying for too many loans.
SMEs can obtain a copy of their commercial credit report from the CCRA. If you believe the information in the CCRA report is inaccurate or incomplete, you should contact the CCRA for corrections as soon as possible.
Reminder: "To borrow or not to borrow? Borrow only if you can repay!"