Elevating your Mental Health with Self-Hypnosis | Article – HSBC VisionGo
Self-hypnosis can elevate your mental health and propel you to new heights of success. Use our app to manage stress, release anxiety, and embrace new
Lifestyle · · 3 mins read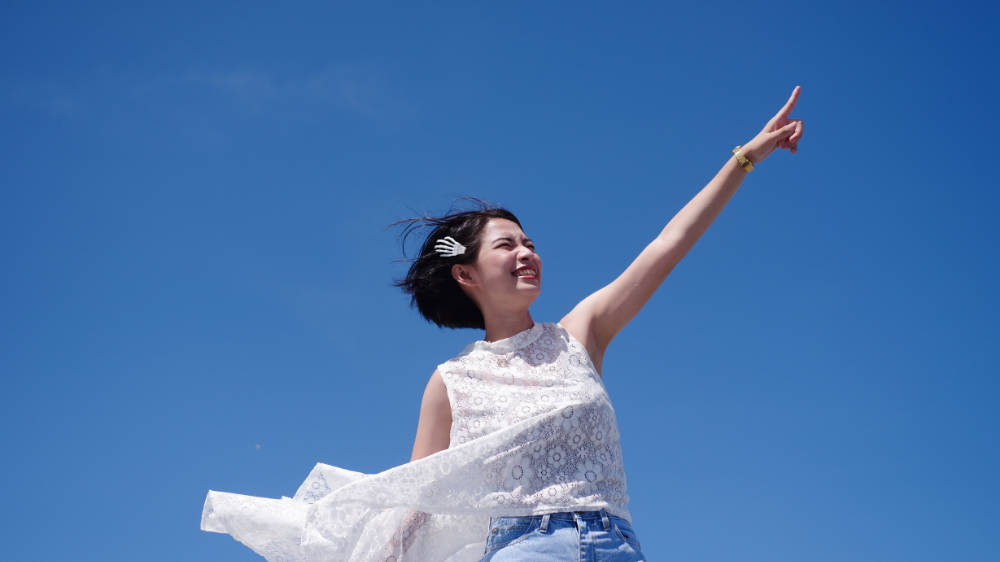 Stress is at an all-time high. Worldwide, we are experiencing unprecedented levels of change and are struggling with fear, social isolation, and financial pressure. The stress is taking a heavy toll on our mental health, and the result is an increase in depression and other potentially serious issues. Self-hypnosis might just be exactly what you need to get through these trying times.
Stress and Entrepreneurs
While anyone can be affected by stress, entrepreneurs may be uniquely vulnerable. One study from UC Berkeley revealed that nearly three out of four entrepreneurs report mental health concerns. Common problems included depression, substance abuse disorders, ADHD, and other issues. Starting and running your own business can be uniquely rewarding, and successful entrepreneurs make the process look easy. When you are still in the trenches of trying to establish your business, however, you might be struggling to see those rewards. You may be working constantly, burning the candle at both ends, neglecting self-care, and juggling finances. You are stretched too thin, which can put your mental health at risk, too. Caring for your mental health is as important as caring for your physical health, but it often gets pushed to the bottom of the list of priorities as your to-do list lengthens. Further complicating matters, mental health support is not always easy to access. It can be expensive, and there is a dearth of qualified therapists. Mental health problems also carry a stigma that physical problems do not, making it harder to take that first step in reaching out for help. You do not have to suffer in silence or pretend that things are okay. Hypnosis offers you an alternative that can boost your mental health while giving you more effective stress management tools. With hypnotherapy, you can transform your outlook and create a healthier framework for the future.
Using Self-Hypnosis for Mental Health
Stress triggers your fight-or-flight system to engage. Symptoms of excessive stress can include low confidence, worry, difficulty concentrating, moodiness, irritability, anxiety, depression, agitation, and an inability to relax. It can undermine your ability to work and succeed. Recovery is possible. Hypnosis is a natural state of consciousness in which you are deeply focused and highly relaxed. Your conscious mind calms, and your subconscious is more open to new ideas. Suggestions offered during hypnotherapy can help you incorporate new ideas and mindsets that help you better manage your stress, release your anxieties and worries, or embrace powerful focus and motivation. When you enter that state of focused awareness outside of a session with a hypnotherapist, you practice self-hypnosis and can propel yourself to new heights of success while elevating your mental health, too.

Elevating Your Mental Health
Healthy habits are essential for physical health, but you might be missing out on some of the most important habits to protect your emotional health. With the right strategy, however, you can take steps to elevate your mental health. That means focusing on issues that are causing your stress and better managing or even eliminating them for better overall wellness. Some of the most effective strategies for elevating your mental health include:
Stress Management
Stress can increase your risk of inflammatory conditions and leave you more vulnerable to stress-related mental health problems, such as depression. Managing your stress in a chaotic world is a big task, but hypnosis can help you become more mindful so that you can focus on the job at hand. You can let go of the judgment and embrace your thoughts and feelings. It can help you welcome your thoughts and feelings with more awareness and compassion. With hypnosis, your stress will melt away, leaving you free to work with renewed focus, drive, and motivation.
Sleep
Stress can disrupt normal, healthy sleep patterns, but a lack of sleep can worsen mental health problems, too. This connection between sleep and mental health can lead to a vicious cycle that is hard to break, but hypnosis can help you break that cycle. Research shows that hypnosis can make it easier for you to fall asleep and enjoy a higher quality of sleep. With hypnosis, you can release the stress and worry that is keeping you tossing and turning all night and embrace the refreshing sleep you need to function well at your peak day long.
Anxiety
Anxiety can undermine your confidence and your sense of wellbeing. When anxiety rears its ugly head, you might not have what it takes to put your best self forward in interviews, meetings with clients, or during presentations. You may even be undermining your work. Self-hypnosis can help you turn off that anxiety at its source: your subconscious. It can give you new tools to calm your fears and worries and conquer the root causes of your anxiety.
How Can I Practice Self-Hypnosis?
You can learn self-hypnosis with a hypnotherapist, or you can use a hypnosis app. Technology makes therapeutic mental health care more accessible than ever before. An app is affordable and easy to use, and you can use it at home, during your lunch break, or whenever anxiety or stress threatens to undermine your confidence or emotional security. With a self-hypnosis app, you can choose to keep your story private and enjoy your own personal therapy session. You can simply sit back, relax, and access peace of mind on your timetable and your terms. Are you ready to elevate your mental health and transform your life with hypnosis?
For more information, visit https://www.upnow.com.