Employee insurance benefits – not a perk exclusive to large corporates | Article – HSBC VisionGo
Offering insurance benefits can be a win-win strategy in the employer's quest for the perfect employee.
Finance · · 6 mins read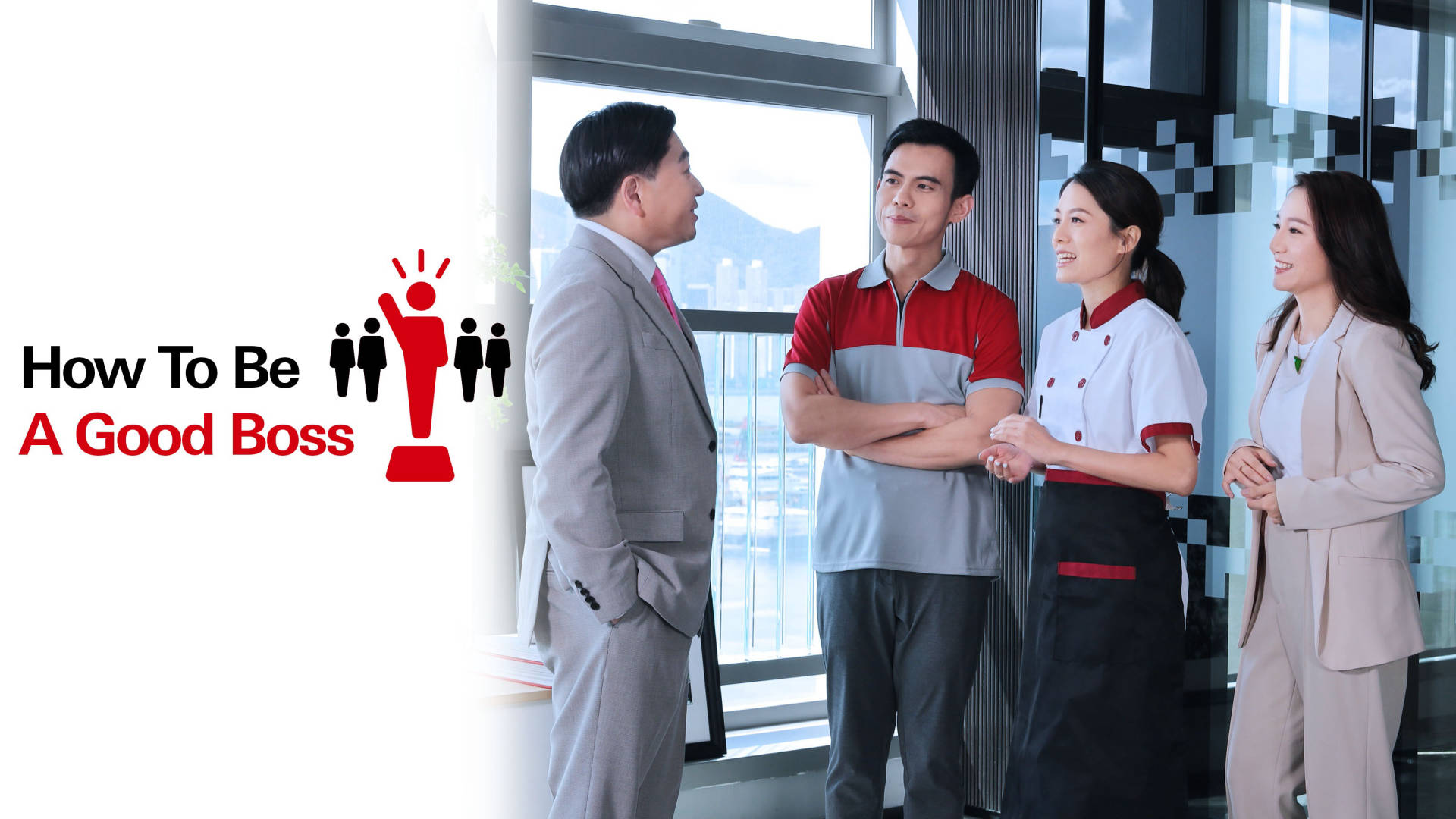 As Hong Kong's economic recovery gathers pace, businesses are getting ready to restart for future growth. Unemployment rate continues to fall in recent months[1] and talented employees should have no shortage of work opportunities. At a time when even large corporates find it hard to attract and retain talent, SMEs cannot lure the right persons into joining them with just the salary. Offering insurance benefits can be a win-win strategy in the employer's quest for the perfect employee.
Nevertheless, SMEs' choices are very often limited by their scale. In general, the premium per person could be high, and sometimes insurance applications might even be rejected due to various reasons. Through this article, we hope to help business owners identify plans that suit their needs most, by introducing a selection of employee insurance plans that suit companies of different sizes, particularly targeting challenges faced by smaller companies.
Few employees, small budget, limited choices
Jennifer set up a company right after her graduation. Although there are only three employees, including herself, Jennifer well understands her responsibility to provide proper protection to her employees who have been making so much contribution to her company. She also understands that to many employees, especially those of the younger generation, salary is only one of their considerations – whether the boss values their growth opportunities and their continued contribution is yet another main driver for them to bring their best self to work.
Meanwhile, retaining the right talent is also crucial to the next stage of development of a start-up. Faced with fierce competition in the job market, she hopes to offer better protection to prevent her staff from being poached by her competitors.
However, as there are just two employees in the company, and the profit has not been very stable yet, Jennifer doesn't dare commit to a large insurance budget for now. She has thought about taking out individual insurance policies for each of her staff, but in case any of them leaves the company, she will have to spend extra on a new policy for the new staff.
In fact, there are group protection plans that have less restrictions on the number of staff, with a lower insurance premium threshold. For example, with HSBC Life Benefits+ Life Insurance Plan, Jennifer's employees will only have to make a simple health declaration in order to apply. For companies with six or more employees, this health declaration is not even required. Companies may choose from eight basic plans and three optional hospital cash benefit plans to build a plan that best suits their needs and budget.
For example, for a life benefit of HKD100,000 for each of the two employees, the annual premium per employee starts at just HKD43.4. In addition, Jennifer can add a hospital cash benefit of HKD350 per day, with an annual premium starting at HKD231 per employee.
With this plan, start-up business owners like Jennifer will be able to provide their employees with comprehensive protection at a more affordable price.
More claims last year, harder to renew this year
Another business owner, Elsa, owns a café. She is the chef of the café, and has hired a few employees. Her understanding has always been that the food and beverage industry is regarded as high-risk, so the premium for group medical insurance must be higher. She has also heard from her friends in the industry that if a lot of claims have been made in the previous year, the premium on renewal must be very high, or they may even have difficulty renewing.
What Elsa needs is an insurance policy with premium that does not go up drastically because of the sector of the company or its claims history. HSBC Life Benefits+ Medical Insurance Plan has a standardised premium for customers of different sectors or claims history. This plan accepts applications from companies with at least two employees, so it is available to Elsa even though her business is very small. Like the life insurance plan mentioned above, individual health declaration is not required if the policy covers six employees or more.
If a company plans to switch their existing group medical policy from another insurance company, with additional underwriting, coverage of injuries and/or illnesses by the existing group medical policy may be transferred to the HSBC Life Benefits+ Medical Insurance Plan.
HSBC Commercial Banking customers limited time offer 1:
Enjoy a 5% discount off first-year premium
From today to 31 December 2021 (both dates inclusive), HSBC Commercial Banking customers who have successfully applied for an HSBC Life Benefits+ Medical Insurance Plan and have not opted for the "Take-over arrangement" at the time of application can enjoy a 5% discount off the first-year premium.
The policy effective date must be between 1 August 2021 and 31 January 2022 (both dates inclusive). The customer must remain an existing HSBC Commercial Banking customer on the effective date of the HSBC Life Benefits+ Medical Insurance Plan policy.
Please refer to HSBC's website for the terms and conditions. Exclusions apply.
HSBC Commercial Banking customers limited time offer 2:
Enjoy a Switcher Discount when switching from existing group medical policy
Business banking customers who successfully switch their existing group medical policies from another insurance company to HSBC Life Benefits+ Medical Insurance Plan with a policy effective date between 1 February 2021 and 31 August 2021 (both dates inclusive) can enjoy a switcher discount:
15% standard premium loading is waived for switching packaged plans
20% standard premium loading is waived for switching tailor-made plans
Please refer to HSBC's website for the terms and conditions.
Even the boss isn't clear about the scope of protection
Eric owns a logistics company. He cares a lot about the occupational health and safety conditions of his staff. But since his staff work outside all the time, it is inevitable that they would get injured every now and then. If certain injuries are found to be excluded only when an employee has to make a claim, no matter what Eric says about how much he cares about his staff – action speaks louder than words – his staff would still feel that the company is not giving them sufficient protection.
Taking care of your people is taking care of your business. If an employee unfortunately got injured or fell ill, he/ she would of course hope to have sufficient medical insurance coverage from the employer to help him/ her recover. From the company's operational point of view, a comprehensive protection helps not only the employee, but also helps reduce the impact on overall work efficiency.
What Eric needs is a plan that allows the company to mix and match choices that best suit the needs of his employees. HSBC Life Benefits+ Medical Insurance Plan offers basic hospitalisation benefits as well as six types of optional benefits, giving companies the flexibility to put together the best medical protection within their budget, ensuring that their employees are well-protected under different circumstances. These optional benefits include: outpatient benefits, additional kidney and cancer benefits, supplementary major medical benefits, dental benefits, maternity benefits and personal accident benefits.
When the COVID-19 pandemic hit hard, workers in the logistics sector were even busier than usual. They of course hope to have proper protection, so that they can rest assured that even if they unfortunately fall ill, they will be properly taken care of.
HSBC Commercial Banking customers limited time offer 3:
Complimentary Special Benefits for COVID-19
Successfully taking out a new HSBC Life Benefits+ Medical Insurance Plan or HSBC Life Benefits+ Life Insurance Plan (with policy effective date between 1 February 2021 and 31 December 2021, both dates inclusive), the insured person will receive the following Complimentary Special Benefits for COVID-19, with cover guaranteed for the first policy year.
If the insured person is diagnosed with COVID-19, HSBC Life will provide a lump sum payment as diagnosis benefit, with a benefit amount of HKD20,000.
If the insured person is admitted to hospital due to COVID-19, a daily hospital cash will be paid, with a benefit amount of HKD1,000 per day, for up to 45 days.
Please refer to HSBC's website for the terms and conditions.
One app that enhances the overall employee benefits experience
While the protection is certainly important, how easy and convenient it is to make use of it also makes a difference. For the insurance plans mentioned above, employees can use the HSBC Life Benefits+ app to look up addresses of the clinics of around 2,000 panel doctors, and contact the clinics directly.
When visiting a doctor, employees can display their eHealth card using the app, so they will not need to carry their physical health card with them. Outpatient claims within HKD4,000 can be submitted through the app, without the need to print and submit any documents. Employees can also review their benefit schedule and balance through the app.
How to apply
The application procedure is very simple, and the subsequent administrative procedures are very easy too. If you are already a HSBC Commercial Banking customer, please contact your Relationship Manager or HSBC Insurance Sales Manager, or enquire at an HSBC Business Centre or HSBC's website.
When you hire an employee, you have probably promised to offer them work conditions and growth opportunities that are better than your competitors. Giving them a comprehensive protection is one way for you to fulfil your promise.
Important Notes:
1. The life insurance product mentioned in the article is underwritten by HSBC Life (International) Limited ("HSBC Life").
2. HSBC Life is authorised and regulated by the Insurance Authority.
3. The Hongkong and Shanghai Banking Corporation Limited is registered in accordance with the Insurance Ordinance (Cap. 41 of the Laws of Hong Kong) as an insurance agency of HSBC Life for the distribution of life insurance products in the Hong Kong SAR.
4. The information shown in this document is for reference only and shall not constitute any recommendation or advice to any person or prospective customer. You may consider to seek independent professional advice on talent retention. The information in this document is not a substitute for professional advice. You should not make any decision or act solely on the basis of any information provided in this document without seeking specific professional advice.
5. This document contains general information only. It does not constitute any offer for any insurance product. For product details, terms, conditions and exclusions, please refer to the relevant policy contracts, policy provisions, product brochures and policy proposals.
6. The product features stated above could be from more than one group insurance plan. Please note that insurance product features vary among different plans and are subject to underwriting approval. Please refer to the Product Brochure of the relevant insurance plan for more details.