Entrepreneur relaunches career as a livestreaming host in China | Article – HSBC VisionGo
Around 48 million tune in to watch former Smartisan boss do debut livestream, selling Xiaomi phones and other tech on Bytedance's e-commerce platform
Technology · · 3 mins read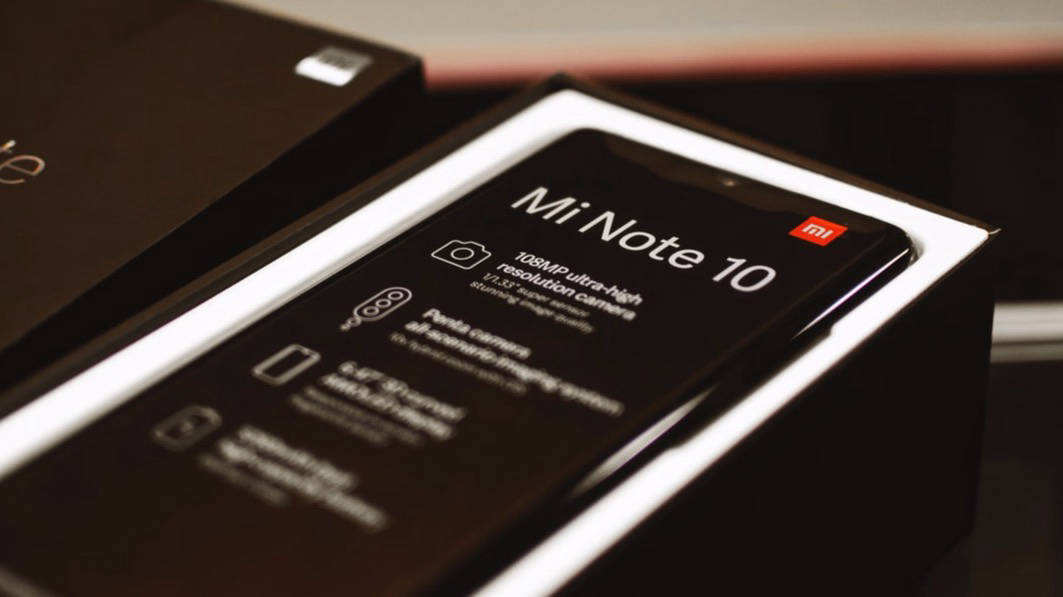 He was formerly a construction worker, a bookseller and a self-taught English teacher. He founded a blogging site before it was closed down for failing government content standards. And despite not having a background in tech, Luo Yonghao then founded smartphone firm Smartisan in 2012 (see WiC239 for our first mention of him).
Luo was certainly ambitious, vowing to topple tech titan Apple, by offering "the best smartphone in the eastern hemisphere". But by 2019 Smartisan was struggling to stay afloat. It laid off workers and sold some of its patents to Bytedance, the owner of TikTok. Indeed, Luo was in so much debt that he landed on China's notorious debtor blacklist that banned him from boarding planes and high-speed trains.
"If Luo's life as an entrepreneur was made into a TV epic it could be summarised as follows: a man who gets up every time he falls; but falls every time he gets up," explained Entertainment Unicorn, an industry news source.
Luo is gearing up for his next act. Last month, the 48 year-old surprised his fans by announcing that he would be venturing into live-streaming. "Although I am not fit to sell lipstick, I believe that I can be a great seller for many products," he claimed, comparing himself with Li Jiaqi, a famous livestreamer who got his start as a beauty influencer (see WiC448).
After speculation over the platform he would choose, Luo opted to deepen his ties with Bytedance by appearing on Douyin. There were rumours that he was incentivised with the hefty sum of Rmb60 million ($8.4 million). That investment might make sense for Douyin, which dominates the short-video segment, but hasn't done as well as it hoped in the livestreaming e-commerce sector. Statistics from Everbright Securities suggest that China's e-commerce livestreaming market reached Rmb440 billion in 2019, with Taobao Live, the platform owned by Alibaba, accounting for the lion's share of Rmb250 billion. Rival Kuaishou raked in Rmb150 billion while Douyin was some way back on Rmb40 billion of sales.
Hence the bid to get more buzz around the Bytedance channel. And Luo didn't disappoint in his first live broadcast on April 1, which lasted for three and a half hours and saw him sell more than Rmb110 million ($15.5 million) of goods. At least 48 million viewers tuned in to watch as he hawked products ranging from laundry pods to spicy crawfish (a local delicacy, see WiC371).
Appealing to gadget-lovers, Luo also promoted video projectors, AI recorders from Sougou and phones by his former competitor Xiaomi, in particular, the Mi 10.
"There are very few livestreamers in the market right now that attract male audiences. Almost 95% of the audiences of Li Jiaqi and Viya [other livestreamer celebrities] are women. But when it comes to spending power, men rank behind women, children, elderly and even pets. So that is worrying for Luo," Entertainment Unicorn warned.
Luo also faces intense competition in his new profession. That's because owing to the coronavirus outbreak many of China's bricks-and-mortar retailers have turned to livestreaming to sell more products in a bid to offset virus-related losses. The number of livestream broadcasts for product sales and promotions on Taobao Live ballooned over 100% year-on-year during the period between January and mid-February, reported Caixin.
"The current healthcare crisis is a wakeup call for retailers," Yu Feng, Taobao's senior director of e-commerce content, also told Jing Daily. "It has prompted many to accelerate their digital makeovers so that their businesses have become more dynamic and resilient."
Reviews of Luo's livestreaming debut have been mixed. Some complained that he sounded "nervous" and "unenthusiastic". He also fumbled the name of one of the brands, many in the audience noted. Others complained that he had promised the lowest prices on his deals but that some of the goods were available for less elsewhere.
"Already, a lot of people have found that Old Luo [his nickname] has a problem with his selection of merchandise. For a start, the prices aren't cheap. A lot of people watch his livestream and then go on to other e-commerce sites to place their orders, defeating the purpose. So at best, you can say Old Luo is acting more like an advertising platform. In fact, a lot of e-commerce sites have started to promote prices as 'lower than Old Luo' – that is going to be detrimental to future brand collaborations," ThePaper.cn believed.
Luo trailed his rivals in the sales that were reported as a result of his broadcast. Star streamer Viya, for instance, managed to sell a Rmb40 million rocket the same day Luo launched his new career (it was not a joke: the item sold was a solid-propellant carrier rocket made in Wuhan). Dan Dan, another livestreaming host on Kuaishou, sold Rmb480 million worth of merchandise that same day as well.
"Old Luo had over 40 million viewers but only generated 800,000 orders, a GMV [gross merchandise value] of Rmb110 million. A random young man on Kuaishou with only 5,000 to 6,000 people watching his livestreams can make Rmb3 million every time he goes live," noted ThePaper.cn of the fuller range of Luo's competition. "So herein lies the problem: it doesn't matter how famous you are, it doesn't matter how much traffic you bring, it even doesn't matter how old you are, what's important is your conversion rate [i.e. the number of viewers that will convert to buying]."
Livestreaming e-commerce is evolving quickly as a business model. Many hosts have shifted gears to create more entertainment content on their broadcasts. Li Jiaqi regularly hosts celebrities on his Taobao Live broadcasts, who connect with their fans and promote their latest films and TV shows. The allure of their star power guarantees even bigger audiences for Li in the process. His daily livestream now pulls in more than 10 million viewers.
To get a complimentary subscription to Week in China courtesy of HSBC, click this link:
https://www.weekinchina.com/visiongo/?utm_source=vg