Fresh greens take to cyberspace | Article – HSBC VisionGo
A sharp drop in tourism led a vegetable supplier to expand rapidly online.
Marketing · · 3 mins read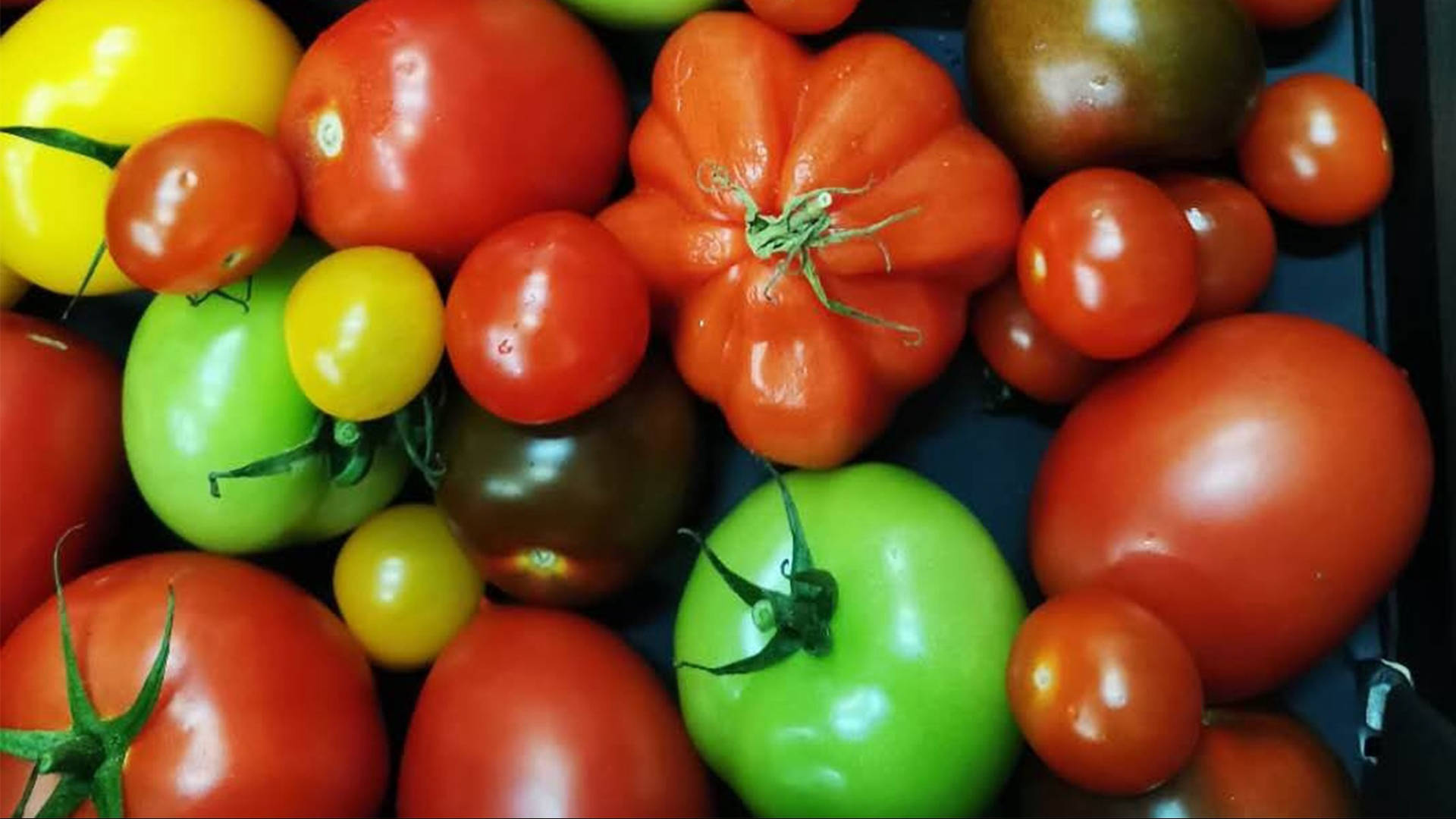 The COVID-19 pandemic shook up the global consumption model, accelerating the already rapid shift to e-commerce. Products meeting demand from the abruptly expanded stay-at-home population – including fresh food, vegetables and fruits – have enjoyed strong sales.
In the pandemic market, start-ups are drawing attention as e-commerce business expands. Limited capital, technology and manpower makes it difficult for small and medium-sized enterprises (SMEs) to move online quickly.
SMEs can turn to third-party providers for solutions –just ask OP Fresh. The fresh fruit and vegetable supplier has taken advantage of a marketing package jointly offered by self-service online retail platform SHOPLINE and the Hong Kong Trade Development Council's (HKTDC) T-box (Transformation Sandbox) SME support programme. The package aims to help SMEs boost local sales and expand into overseas markets such as Southeast Asia.
With the package, OP Fresh set up a virtual store on SHOPLINE in mid-2020.
Digitalise and transform
Julia Chen, OP Fresh's Senior Manager of Operations and Information Technology, said the tourism hiatus had led the company's parent group to diversify into e-commerce, and upgrade and transform its business.
"Our parent group was established in 1996 and has been providing fresh fruit and vegetables from around the world to local companies, mainly in the catering and tourism sectors. Focusing on the B2B [business-to-consumer] market, it has a clientele that includes well-known hotel groups, airlines and other large enterprises," advised Ms Chen.
"Unfortunately, as the global tourism business plummeted 90% amid the pandemic, the group's business was also reduced to only about 10% of its normal level," she explained.
To stay competitive, the group ventured into the e-commerce market while tapping the "home economy" and online shopping trend that emerged amid the pandemic as social-distancing restrictions, work-from-home and home schooling kept everyone in their residences.
"While looking forward to a tourism-industry recovery, the group diversified into e-tailing and the B2C [business-to-consumer] market by setting up an online arm, OP Fresh. We hope to bring high-quality fresh fruits and vegetables to families."
OP Fresh used member discounts and free delivery to build a customer base, while seasonal soup packs attract family customers. The company also assembled ranges of fruits and vegetables as the theme, shooting short videos on social network platforms such as Youtube and Facebook for marketing, enhancing brand awareness and grabbing the attention of young customers.
"We are just getting started, but we already have a group of regular customers," informed Ms Chen.
Rising to challenges
While e-commerce is a good way for enterprises to upgrade and transform, different challenges such as technology, marketing, and transport need to be addressed in the process – and OP Fresh knows it only too well.
"In fact, our parent group intended to develop e-commerce six years ago. But at that time we lacked information technology talents and there was no data in the market showing the prospects of e-commerce, so we put the idea on hold," shared Ms Chen.
"It was the pandemic that prompted the group to restart the plan and set up OP Fresh," she said.
And this time round, she said, the group was able to overcome the challenges thanks in part to support from the HKTDC.
"As a member of the HKTDC's T-box programme, we took part in a digital promotion plan jointly offered by T-box and SHOPLINE," she explained, referring to the 'T-box x SHOPLINE eCommerce Special for SMEs' package.
"In addition, through the HKTDC's Digital Academy, we have learned more digital marketing skills," she said. The Digital Academy online platform provides SMEs with comprehensive free-of-charge online training in digital marketing.
"Through participating in the academy's online seminars, the hktdc.com Sourcing platform and other activities, we have also gained a better understanding of e-commerce and marketing strategies."
Ms Chen said developing e-commerce could help enterprises in their long-term recovery from the pandemic.
"Given the new business environment and ever-changing technology, It is imperative to develop e-commerce,' she said. "We must learn how to move online to build the brand. We are just a beginner in e-commerce and we seek assistance and support from the HKTDC."
The T-box team works with SMEs to identify their goals and provide support over a three-month period, with group and individualised services including advisory services and workshops, as well as provision of government-funding information, market knowledge and networking opportunities. The programme is offered free of charge and is open to all companies registered in Hong Kong.
T-box has seen a strong response since its launch in April 2020, with more than 1,400 SME members at present. Over 400 free consultations by professional organisations, chambers of commerce, government agencies and representatives of consulates of various countries have been arranged.
For all the latest information on SME and start-up support, visit https://hkmb.hktdc.com/en
Get ready to the post-pandemic world, check out the new products and services in sourcing.hktdc.com