[Genkiware] Our Expertise | Article – HSBC VisionGo
What are the services that Genkiware provide to you?
Marketing · · 3 mins read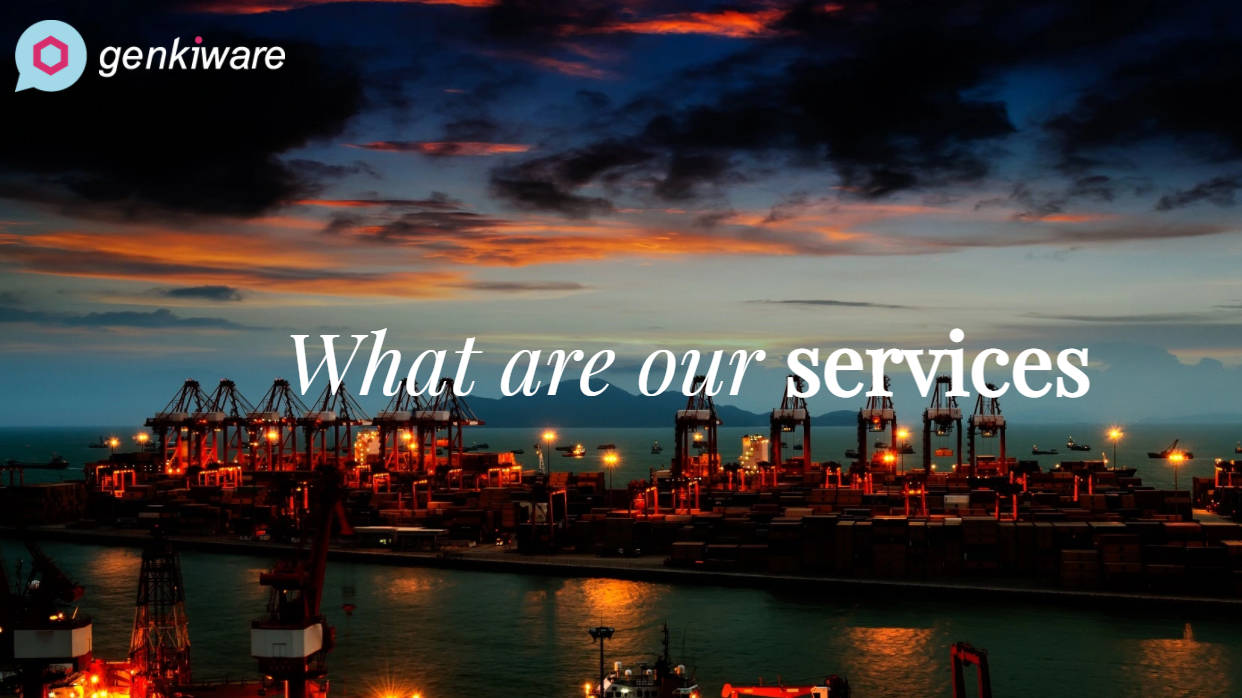 With over 15 years of experience of E-Commerce platform development company, we, Genkiware, aim to provide top notch solutions for our clients while focusing on creating great user experience and customer service. The list bellow describes our services.
e-Commerce Applications
From its earliest days, we have delivered ecommerce sites in Prestashop / Magento / Shopify, establishing a quality online experience with your customers' needs in mind with an E-Commerce platform development. We tailor your website to provide your customers with everything they need to shop from your e-shop, and make sure every visit counts on an easy to use platform so your customers leave satisfied, exactly as they would in an offline store.
ERP Solutions
Enterprise Resource Planning ("ERP") is a system that offers an integrated suite of IT applications supporting operations, such as finance and budget management, human resources management, supply chain management, key support services, and other key features.
We will go to get a big picture of your business, its processes, and staffs' unbiased opinion. We will take a look at every aspect of your company. We will discover the areas for improvement, solving any internal problems related to software / hardware, processes and procedures that will help to save a lot of time on your business and assist you find a more effective ERP (Enterprise Resource Planning) solution and implement it for you.
User Engagement Chatbot
In many cases, effective customer service is always the key advantage people bring up when addressing that technology. You can use a chatbot to serve it as the first line of customer reaction and it should provide answers to common concerns.
To scale customer service operations, we use our chatbot platform integrated with Facebook Messenger. Our bots can be programmed to handle FAQs, order tracking, product catalog queries, and more. In addition, our chat bots can also be used for chat commerce and customer relationship management to engage your existing user base and drive more sales.
Robotic Process Automation Solution (RPA)
Robotic Process Automation (RPA) utilizes a software platform that operates in the same manner as an individual virtual worker to conduct procedures.
We help clients across a wide range of industries on developing RPA strategies that significantly improve processes and reduce costs in 4 aspects: vendor selection, proof of concept, program development, pilot and capability building.
Cloud Hosting Management
With some service provider, you may don't have control of and have to do everything on your own. Finding a provider who really takes care of your business and customizes a right solution for you is essentially important for your business.
Genkiware specializes in designing and delivering a robust cloud architecture for storing a significant amount of data hosting complex highly-available, scalable web applications for your business. We offer solutions with AWS, GCP, Azure, and DigitalOcean clouds. We are always ready to implement, configure and provide support for your business DevOps cloud infrastructure.
Big Data
Today's corporations face an explosion of data from different parts of sources than ever before. All corporations have to deal with these challenges in managing and making sense of this massive data and are looking for best practices to address the data more meaningfully. As a result, many corporations rearrange their approach to traditional enterprise storage and architecture with the use of big data technologies effectively.
Utilizing Hadoop's HDFD for storing data, Spark for analyzing data and Zeppelin for visualizing the data, Genkiware is able to provide Big Data consulting and development services, helping companies bridge the ever widening span between the overflow volume of complex data and the ability to perform in depth analysis to interpret and report.
EDI Solution
Electronic Data Interchange (EDI) is the leading option for retail and company partners to automate company information exchange. Per the research by Supply Chain Insights and presented in the study "EDI: Value Chain Workhorse," extensive EDI implementation leading to hands-free order processing can reduce the order-to-shipment cycle of an enterprise by 50%.
Genkiware acts as a managed EDI service provider by coordinating and assuming responsibility for providing all the major components necessary for electronic data interchange, including the translation hardware/software, managing the communication network, mapping, IT and technical support. Our solution will lowers your total cost, while streamlining business processes and increasing productivity.
Digital Marketing
Genkiware is invested in the entire E-Commerce lifecycle so we understand how to drive customers from the top of the demand funnel all the way to increasing conversion rates in your shopping cart.
We provide a holistic, data-driven approach to make sure every campaign is effective. By combining third-party and Genkiware proprietary marketing technology, we are able to maximize your growth.
Content Management System for Enterprise (CMS)
Content management is the most effective way to organize and consolidate these content items (text, graphics, and multimedia clips) and tagging systems (XML, HTML, etc.) and to store them only once in a repository, known as a content management system. The structured content can then be used for many separate journals over and over again (content reuse) and repurposed for multichannel publication.
Now, enterprise CMS is where things get rich. An enterprise CMS allows large companies to run sophisticated websites with all sorts of complex features that support the large company's complex needs. It allows different business units to have their own websites that can share global features and design patterns. It lets companies host and share big document repositories with serious permission structures.


If you would like to know more, feel free to open our website: genkiware.com.
Contact Info
(852) 2356-0023
info@genkiware.com