An Ultimate Guide for New Entrepreneurs to Becoming Amazon Sellers | Article – HSBC VisionGo
This post has given all the necessary steps to set an online retail business in Hong Kong.
Startups · · 5 mins read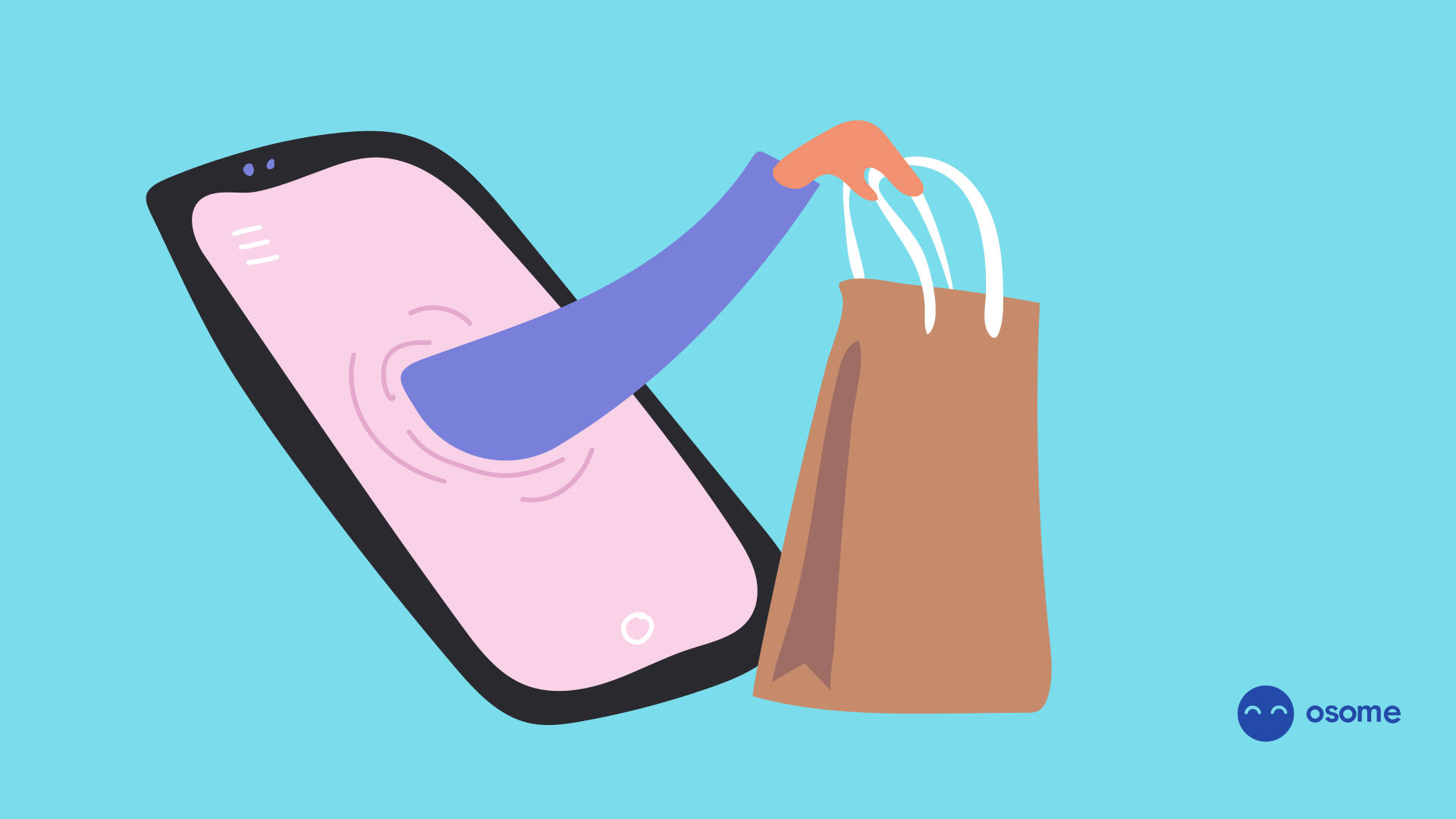 Are you planning to make a foray into the fast-growing e-commerce market in Hong Kong? If yes, then you can think of listing and selling your products on Amazon, which is the largest e-commerce company in the world.
This article has laid out the steps to becoming an Amazon seller so that you can begin your e-commerce business in Hong Kong. If you are serious about establishing a registered business in Hong Kong, here is a guide to becoming an Amazon seller.
Why You Should Start a Retail Business on Amazon in Hong Kong?
Besides its convenient geographical location near mainland China, doing a retail business on Amazon in Hong Kong comes with a range of benefits.
Low Rates of Corporate Tax
Once you start your retail business as an Amazon seller in Hong Kong, you will be able to get the advantage of a low corporate tax rate of 16.5%. Besides, you may also apply for offshore status, and get a 0% exemption if you are eligible.
Low Market Entry Barrier to Purchase from Chinese Factories
Starting a business in Hong Kong has the benefit of buying low-cost materials and goods from neighbouring Chinese factories. There is hardly any entry barrier for Hong Kong-based companies to make such purchases. Since China has a dominant presence in the global e-commerce market, it is easier to get a constant supply with significant cost savings. This is why many Chinese companies own businesses in Hong Kong and have Hong Kong bank accounts.
To complete regular business deals, you can easily make hassle-free transactions through the Hong Kong and Shanghai Banking Corporation (HSBC) to the HSBC Hong Kong bank account of your supplier. You could make instant transactions, and save on transaction fees.
Effortless Legal Contracts
Just like the buying process, it is easier to negotiate business deals with Chinese firms because most of them have their offices in Hong Kong. It makes dealing with all the paperwork much easier, such as including Non-Disclosure Agreements (NDAs), invoices, and sales contracts due to doing business in the same country.
Even in the case when the Chinese company only has business in Mainland China, it is still possible to do business through mutual understanding and respect. Overall, you can have a long-term and trusted association with Chinese suppliers and it is easy to do business with them.
The Advantage of having USD Accounts and Multi-Currency Accounts
After registering your business in Hong Kong and following the required steps, like opening a bank account, you can get the payouts into a USD account. This will lower the risk that stems from currency fluctuations, and you can easily convert this income into a preferred currency. While purchasing, you can pay using Chinese Yuan to your Chinese supplier, or keep the amount in USD.
How to Begin Your Retail Journey
If you are ready to start your retail business in Hong Kong, check the below steps to become an Amazon seller:
Step 1: Set Up Your Business Entity
To start your business as an Amazon seller, first, you need to set up your company in Hong Kong. If you are not sure how to do it, let Osome do it for you. We will perform all the legal proceedings to incorporate your company in no time, and also help open a business account fast. You do not have to deal with any paperwork or need not pay any extra charges, as we will take care if all government fees, handle the paperwork, and all other required processes.
It is a good idea to set up a private limited liability company (PLC) in Hong Kong, because it is the most popular business entity out there, due to its simple registration process with the Companies Registry. Entrepreneurs in Hong Kong can complete the registration within a few days and start doing business. Also, there is no rule to have a minimum share capital, which makes PLC an ideal option for prospective business owners.
Step 2: Get your Unique Product Identifier
To list and sell your products on Amazon, you will need a unique product identifier like GTIN or barcode number, which you can get yourself from here.
After assigning a barcode number to your listed products on Amazon, potential customers can easily find your products on the Amazon store when they search with keywords search engines such as Google, Yahoo, or Bing.
Step 3: Open an Amazon Seller Account
In this step, you need to sign up for an Amazon seller account by going to Amazon's Seller Central and enter all the necessary details. It may take around 15 minutes to complete the signup process. So, make sure to keep aside that time for the process.
Step 4: Validate your identity
Next, validate your identity by entering the details of your passport or driving license, along with the latest bank statement. After submitting those details, you need to wait to get your account approved. In the case Amazon needs any further clarification from you, they will get back to you within 2 business days.
Step 5: Complete the listing of your products
You need to complete the listing of your products on Amazon before you start selling. Ensure that the products you are planning to sell are not restricted by Amazon. If you have a subscription account of a professional seller, you can do your product listing in bulk on the Amazon Marketplace catalogue. If you have no such subscription, you can list each product manually.
The type of product you would sell may or may not be already available on the Amazon Hong Kong marketplace. In both cases, make sure that the details of your listed products are completed and accurate.
Step 6: Set up online payment methods
It is important to set up online payment methods for your e-commerce business to enable customers' transactions. Many Amazon retailers choose PayPal as their payment option for transactions. You may also choose other payment options, including a merchant account. For this, you need to open a bank account with a local bank or financial institution for processing payments online.
4 Tips to Increase Your Sales
Once you complete the administrative formalities, you begin selling your products online. Here are a few tips to effectively boost your sales.
1. Choose an appropriate category for your products
It sounds obvious, but many sellers make the basic mistake of selecting the wrong category while listing their products.
There are more than 20 different product categories on Amazon, and choosing the right category will help your consumers find your products online more easily. Also, watch out for restrictions regarding category, product, and listing, before you list your products.
2. Set competitive pricing
Most retail customers look for a good deal, and the price of your products will potentially affect their sales. Check how competitors are setting their product prices and what is the best-selling product price range on Amazon. You can use a quality tool or accounting software to figure out which price range will be profitable for you.
3. Use quality content to boost sales
Quality content will help to attract and persuade customers to buy your products. Add good product descriptions to make them look attractive. Check out the suggestions below:
Provide a detailed and simplified product description
Choose excellent cover photos that properly reflect your products
Add useful and practical product information
Include right keywords in product titles and descriptions to optimise the products on search engines so that customers can easily find them
Take the advantage of social media and use social platforms such as Facebook, Instagram, Twitter, and Pinterest to familiarize the audience with your products.
4. Review Amazon's analytics to revise your sales strategy
Amazon's Seller Central Area allows sellers to check reports on their sales figures, inventory, and other relevant information. While planning your inventory and making sales estimates, this data can be quite useful. Also, consider the factor like seasonality, because your sales will likely increase during the holiday season.
Save All the Hassles, and Let Us Do Your Accounting Job
The competition in the e-commerce industry is intense where a major focus is on customer satisfaction. With so much on your platter, doing the accounting work in-house can be daunting. To save the hassle, you can outsource the accounting to us when you can focus on your core business activities. We have expert accounting professionals, who can convert financial statements from your e-commerce platform into books. We also help with accounting services, filing taxes, and creating profitability reports.