Want to expand into the Greater Bay Area? Here's why you need a GBA business account | Article – HSBC VisionGo
A GBA business account brings a lot of convenience for business development in the GBA, from cross-border payment to loans and credit card, etc.
Finance · · 5 mins read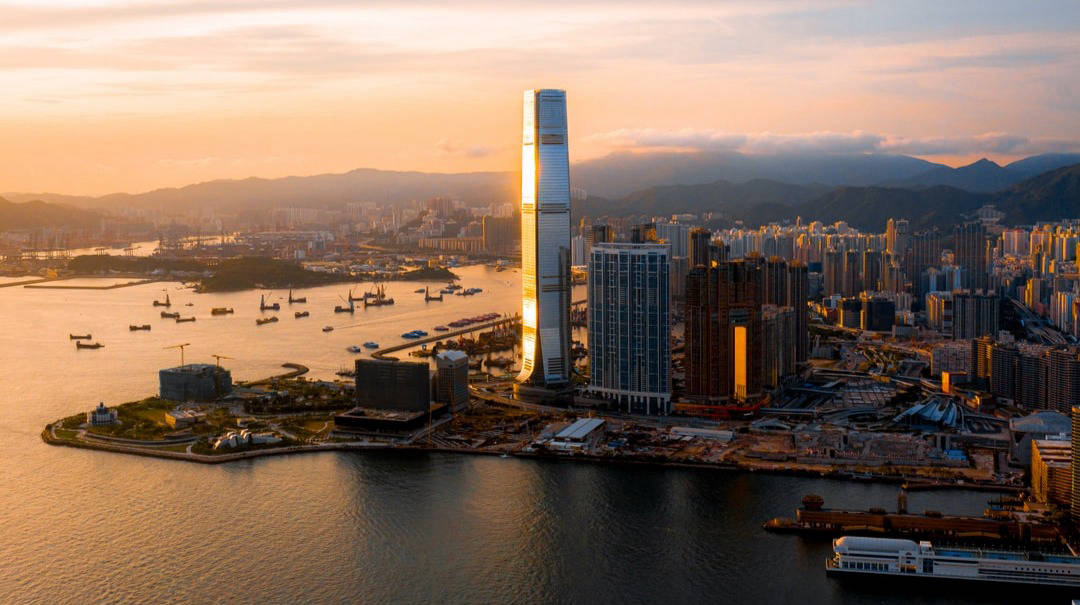 With the rapid development of the Guangdong-Hong Kong-Macao Bay Area, or the "Greater Bay Area (GBA)", many Hong Kong companies are hoping to tap the massive domestic market opportunities there to develop and scale up their businesses. Nevertheless, faced with a business environment that is entirely different from that of Hong Kong, companies may feel puzzled about how they may kickstart and operate smoothly in the GBA. This is especially true when it comes to the use of financial services, which are the cornerstone supporting the development of any business.
Hong Kong and mainland China differ in their financial systems with respect to currencies, financing and so on. Before a Hong Kong company launches its cross-border business, it should understand and get prepared for its cross-border financial service needs well ahead of time.
This article will help companies understand what services a GBA account is able to provide, ranging from commercial lending and company credit card, to facilitate business operation in the GBA, with HSBC's offerings as an example.
What are the benefits to have a GBA account?
The primary goal of Hong Kong companies opening GBA accounts is to facilitate the currency exchange of RMB and cross-border remittance. For instance, your Hong Kong company may need to pay suppliers in the mainland or distribute paychecks to employees of the mainland subsidiary. No matter which payment request, the whole cross-border remittance process will be much more efficient and cost-effective with a business account in the GBA.
1. Faster remittance
Taking HSBC as an example, if your Hong Kong company has HSBC Hong Kong bank account, and your mainland subsidiary opens a HSBC China account, the remittance between two accounts will be as fast as:
If Hong Kong companies pay RMB or USD through their HSBC Hong Kong bank accounts to the bank accounts of their mainland trading partners at the Guangzhou, Shenzhen or Dongguan branch in HSBC China, the cross-border payment can be completed within two hours at the earliest.
If the beneficiary is a bank account at other branches of HSBC China, it can also receive the payment on the same day.
With a faster remittance from Hong Kong to the mainland, it will be much more efficient to pay other business partners in the mainland from your subsidiary.
2. Lower payment cost
The handling fees charged by different banks are not the same, but the handling fees of making the payment under the same bank group are generally less than the interbank transfer charges. For example, if a HSBC Hong Kong account makes a payment to a HSBC China account through Business Internet Banking, only HKD 100 per transaction is required for handling, which is 25% less than that charged by the interbank transfer.
3. Lower foreign exchange costs
It should be noted that exchanging for RMB in Hong Kong and mainland involves two different concepts: onshore CNY and offshore CNH, each having a different exchange rate. Therefore, owners of import and export businesses would usually have a mainland bank account and another one in Hong Kong to handle onshore and offshore RMB transactions separately. Business owners can benefit from the gap between CNY and CNH exchange rates to lower their currency conversion cost. Have a look at how businesses may make use of exchange rate differences between CNY and CNH.
When it comes to currency exchange, businesses can monitor the latest exchange rates and trends at no cost through business internet banking provided by HSBC or other Hong Kong banks, or through other online FX tools. As such, they can manage their FX exposure with flexibility, by automating an exchange whenever a target price is reached.
To sum up, if you are planning to grow the business in the GBA market, having both a HSBC Hong Kong bank account and a HSBC China bank account can improve the efficiency of cross-border remittance. At the same time, HSBCnet provides a single platform from which customers could monitor all their global banking needs, including HSBC Hong Kong bank account and HSBC China bank account. Companies with cross-border business can easily manage their transaction.
After opening an account, GBA customers will be able to use general banking and counter services both online and through branches and subsidiaries in Guangdong, Hong Kong and Macao.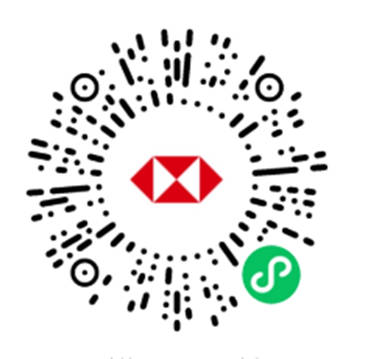 Caption: Scan the QR code to make your appointment for your GBA bank account now. Please be reminded that the QR code will direct you to a website outside The Hongkong and Shanghai Banking Corporation Limited.
Cross-border lending
When banks provide lending services in the GBA, very often cross-border lending such as onshore debt under offshore guarantee is involved. As Hong Kong is regarded as an overseas region, onshore RMB may not be freely exchanged for HKD. A bank's offshore branch would issue guarantee to its mainland branch in order to provide RMB line of credit to businesses. In other words, through banks, Hong Kong companies can obtain lending more easily from mainland – that is what is known as onshore debt under offshore guarantee. At the same time, banks also provide offshore debt under onshore guarantee to mainland companies' associated businesses in Hong Kong, effectively connecting with the GBA market.
Morever, banks also offer GBA-related loans to Hong Kong people and businesses on Hong Kong loan conditions for them to start or expand their businesses in the GBA. Other general lending services include trade finance, equipment finance, etc., which can be drawn in HKD or RMB. For example, HSBC's "GBA+ Technology Fund" is dedicated to providing financing support to high-growth start-ups in the innovation and technology new economy in the GBA. You can also find more information via this link https://www.business.hsbc.com.hk/en-gb/hk/campaign%20sub%20page/gba-technology-fund
Cross-border payment (credit card, etc.)
In mainland China, digital payment is already well-developed. Some banks have provided cross-border payment channels such as WeChat or Alipay, which can be used in Guangdong, Hong Kong and Macao. Some even have their own apps for direct payment in these three locations, saving customers time and effort.
Meanwhile, some banks have offered credit cards exclusive to the GBA market, which are mostly UnionPay dual-currency credit card, allowing cardholders to pay for their daily expenses in the local currency (RMB, HKD, etc.) when they are in Guangdong, Hong Kong or Macao at a very low or even zero transaction fee. Cardholders can also earn credit card rebate while enjoying preferential exchange rate and low transaction fee.
Taking reference to HSBC, while cardholders are entitled to airport lounge access, they can also earn RewardCash, which can be converted into air miles, and benefit from various merchant discounts. All these benefits provide a great support to employees working outside Hong Kong.
Nonetheless, application for a business card requires more documentation than what a personal card application might require. Different types of companies, such as sole proprietorship, limited company or partnership, may need to provide different documents, so you may want to find out about the requirements when you apply.
Insurance services
If you have any financial dealings with businesses in the GBA, or if you travel to the GBA for business, you would inevitably be exposed to a certain level of risks, just like doing any kind of business. Some banks provide GBA insurance plans that target Hong Kong people, with terms and conditions similar to local insurance policies, such as accidental coverage, travel insurance and medical insurance, providing comprehensive protection for Hong Kong people planning to venture into the GBA.
Other services
In addition to the services mentioned above, some banks offer tailor-made services for GBA customers in order to meet their varying needs, such as RMB bond issuance and securities investment services under the mainland-Hong Kong connect scheme. These services target specific GBA customer groups. You may want to reach out to individual banks to find out more.
Reminder: To borrow or not to borrow? Borrow only if you can repay!
Risk Disclosure:
Currency conversion risk - the value of your foreign currency and RMB deposit will be subject to the risk of exchange rate fluctuation. If you choose to convert your foreign currency and RMB deposit to other currencies at an exchange rate that is less favorable than the exchange rate in which you made your original conversion to that foreign currency and RMB, you may suffer loss in principal.