How Does the Anti-Epidemic Fund Support SMEs and Startups? | Article – HSBC VisionGo
A quick Guide to Challenges and Opportunities for Small Business
Finance · · 2 mins read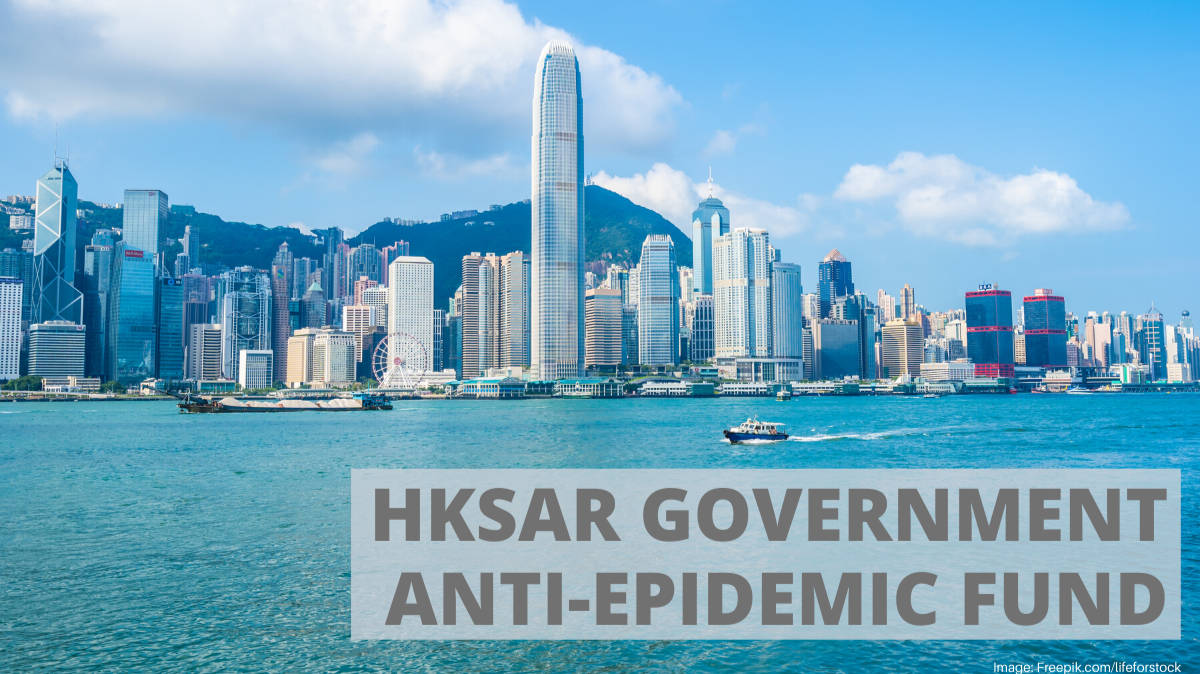 In view of the current pandemic and relevant economic challenges, all industries and sectors have been affected in one way or another. SMEs and startups, in particular, took a hard hit and are facing a critical moment. HKSAR Government has announced a series of measures in association with the Anti-Epidemic Fund to assist local businesses to tide over current difficulties. Aiming to extend our support to the local SME and startup community, we will discuss in this article the Government's measures with a focus on small businesses, and how those measures actually help to mitigate the adverse effects.
HKSAR Government has implemented wage subsidies to eligible employers to lessen their current financial burden.
1) HK$80 Billion Employment Support Scheme (ESS)
All employers making MPF contributions are eligible to apply for the ESS with the first payout targeted at no later than June 2020. Wage subsidy is based on 50% of the monthly salary, capped at HK$18,000, for a period of 6 months. This measure aims to provide financial support for employers to keep their business afloat and retain jobs. No employees shall be dismissed during this period, and employers need to spend 100% of the subsidy on salaries for their employees. Employers could thereby keep the workforce under the financial burden. For employees, they can rest assured that they will not be dismissed from their job.
The Special 100% Loan Guarantee under the SME Financing Guarantee Scheme eases cash flow of business.
2) SME Financing Guarantee Scheme – Special 100% Loan Guarantee
In order to support more SMEs, the HKSAR Government has introduced an enhanced financing solution under the SFGS. The loans will be guaranteed by the government, with a total loan amount of up to HK$50 billion. The maximum repayment period is 36 months, and each enterprise is eligible for up to HK$4 million. The maximum loan amount is also raised for the 80% and 90% guarantee product, and those loans will enjoy a subsidized interest rate as well. This measure applies to businesses in all sectors and all guarantee fees will be waived. Under this scheme, enterprises can attain cash flow flexibility without taking out mortgages and affording high-interest rates.
It's also important to upskill employees and improve business processes to maintain competitiveness.
3) Distance Business Programme (DBP)
Since the beginning of the pandemic, many companies have allowed staff to work from home with hopes to eliminate risks of cross-infection. However, many SMEs did not have enough resources to support remote working. As such, the D-Biz Programme aims to support enterprises to continue business remotely, covering innovation and technology adoption such as online stores set up, digital marketing, cybersecurity, remote document management system, remote team management system, and virtual conferencing. Each enterprise is eligible for up to HK$300,000 financial support, and the program application will begin in May. Undoubtedly, this program accelerates digital transformation. Traditional and innovative companies alike should take this opportunity to explore an upgrade to their business and take it up a notch.
Startups and tenants in major Government-backed tech communities receive extra help and rental reliefs.
4) Rental Waivers for Tenants at the Science Park, InnoCentre, Industrial Estates, and Cyberport
Although this measure is not a direct cash subsidy, it is specifically targeted to startups and the I&T field. The rental waivers will cover startups, incubatees, co-working space users, office tenants, partner companies, and merchant outlets at the Hong Kong Science Park, InnoCentre, industrial estates, and Cyberport.
Tencent WeStart (Hong Kong) is fully aware and understand that the global economy suffers and SMEs and startups, in particular, are hugely affected by the coronavirus pandemic. To extend our support, we are now offering a special 20% discount for all new members for a 6-month period. Along with physical workspaces, our networks and resources complement our service offerings and provide startups with a gateway to China and springboard to the world. We are dedicated to grow with our community and support entrepreneurs along the journey.