Best online booking system: How to create quickly without coding? | Article – HSBC VisionGo
How to create the best online booking system?
Marketing · · 4 mins read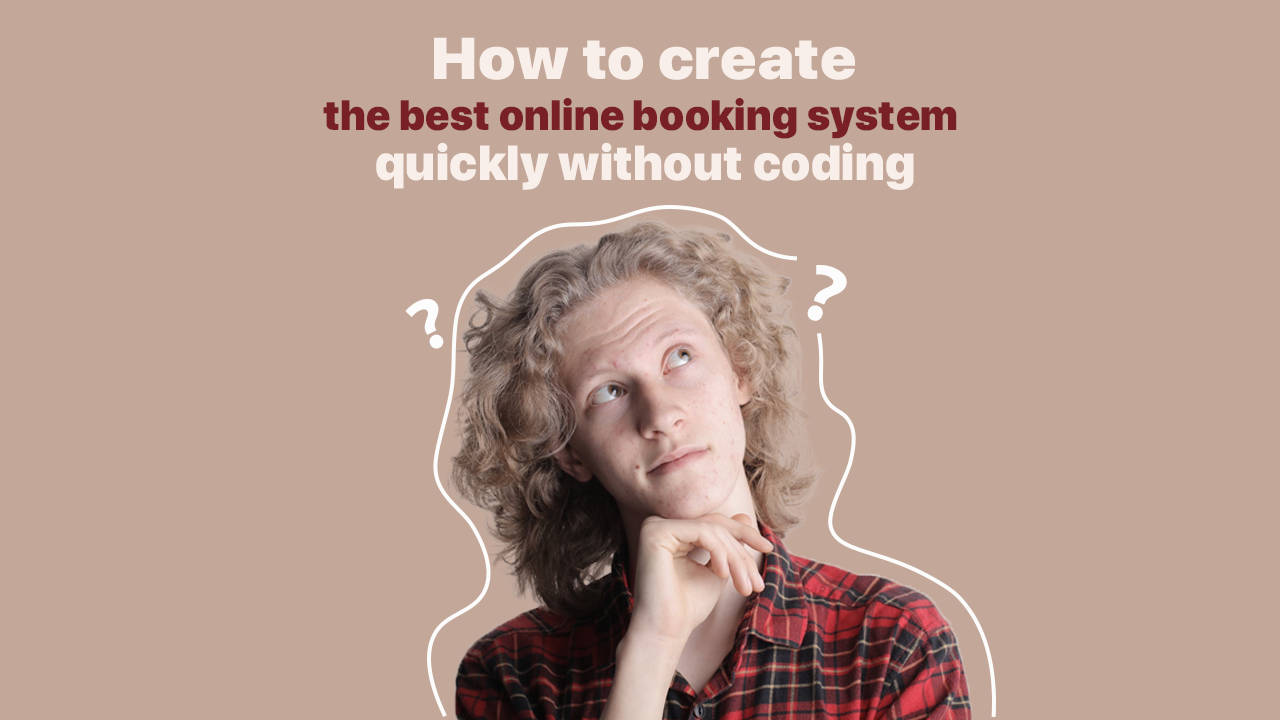 Since when the terms like Google, Amazon, Taobao have become part of our daily conversation? "I googled something." "I found that on Amazon."
Online shopping behavior is nothing new. After 2019, people had no choice but to stay home during the epidemic, which led to a significant increase in online consumption. Taking the fashion industry as an example, according to Statista, the global online fashion market was valued at US$ 533 billion in 2018 and is expected to hit US$ 872 billion US in 2023.
The statistic also stated that 82% of travel bookings were made through mobile apps or on the website in 2018. Most Gen Zers never step into any kind of physical travel agency store. There are 148.3 million travel bookings made online every year, and there will be 700 million people booking hotels online by 2023. Online bookings or orders take up a significant proportion of our expenses.
Do more appointments necessarily mean more mistakes? Many shopkeepers can't agree more. They admit that they miss calls and forget to reply to messages from customers from time to time, which leads to a bad first impression and even missing valuable leads. How can we handle customer appointments efficiently?
What is an online appointment system?
Online appointment system utilizes the Internet. Rather than traditional manual reservation methods, the customers can make appointments at any time, anywhere. The system even allows potential customers to make self-booking and payment, saving many human resources and making your business operations and expansion effortless.
Popular social media get ahead of everyone. They have already released online appointment features, such as Facebook and Instagram. Therefore, businesses can build a free, personalized online appointment system without even having a website! Isn't it attractive? For those online shops that have already used social media as messaging platforms, the new appointment feature is perfect for gaining more appointments.
If you want to adopt the appointment function for your
Facebook
page, the only thing you need to do is turning on the appointment time slots display in the interface. This way, customers can view available time slots and send a direct message to book via Facebook Messenger. For detailed steps,
check the Facebook tutorial
.
For Instagram, as long as you switch to "Professional Account", then few steps to go:
Tap "Edit Profile";
Select "Contact Options";
Click the "Action" button, and you can add a "Book Now" button to the account page via a third-party partner website.
SleekFlow
can now support Instagram! Talk to us to find out more!
Why do you need an online booking system?
It is acceptable for a small-scale business to use traditional methods, including telephone and manual appointments. However, as the number of orders increases along with business size, it is better to process appointments systematically than manually. Following are some benefits of online appointments:
Work 24/7
Regardless of the business hours, as long as the online appointment system is in progress, it helps you arrange appointments. People may burn out, but not technology.
Cost-saving
As the number of online consumers is skyrocketing, customers can self-help with scheduling with the online appointment system. Meanwhile, the merchants can save costs on staffing and time. This is a win-win method. Why not? Business owners can concentrate resources on another essence.
Provide a better customer experience
In the "fast-food culture" atmosphere, people expect immediate response all the time across a range of channels. If they have to wait for a busy appointment hotline, they probably give up. What's the consequence? You lose business opportunities!
Organize appointments
Human errors are inevitable. Especially when the appointment is not recorded systematically, each reservation will be made and recorded in an orderly manner based on unambiguous instructions with the ready-to-use system. An appointment confirmation can be automatically generated with a nice and organized template
Comprehensive data report
Reservation systems can analyze customer behaviors and create relevant reports instead of studying hand by hand. Thus we can gain a better understanding of customer's preferences at ease, as well as provide services accordingly.
Prevent missing appointments
It is worth mentioning that the online reservation system will automatically remind you of the booking on the reserved date or the day before. Some systems will encourage customers to pay deposits in advance to decrease the chance that customers end up not showing up as scheduled. This is practical for businesses like popular restaurants or salons to make sure their slots are all well occupied.
"Brands and consumers are both spending more on online shopping platforms, and this shows no sign of slowing. $900 billion more was spent at online retailers last year"—— WARC, 2021
What else can a reservation system do?
A more advanced reservation system can automate other processes, such as allowing merchants to set up separate online reservation pages, create one-to-one or group customer services, send automatic messages, and sync bookings with external calendars and so much more. The goal is to make reservations more systematic and organized.
What features should an ideal appointment system have?
Among the various booking systems, how to choose? Here are some excellent features for your reference.
Multiple currencies and languages are available
For many businesses, the ultimate business goal is to go global if you want to scale up. The booking system should provide other languages apart from English to accommodate customers from different regions to reach more customers. An ideal booking system can detect the customers' IP addresses and show localized content and currency.
Automatic email or message delivery
It is crucial that the system can automatically send a confirmation email to the customer after the reservation. It seems that it is only a little step. It can surprisingly upgrade the customer experience and hence the image of your brand.
Smart calendar function
Flourish bookings may bring disorder. An intelligent system helps organize and integrate multiple appointments into one single calendar so that people in charge can view it. The smarter calendar can detect clashes and allows the other teams to access different levels of information. Internally, teammates can schedule a meeting without texting everyone individually and asking for their availability.
Don't know where to start? WhatsApp message our experts now!
Learn the top 6 online booking systems:
.
.
.
.
Head to SleekFlow for the full story.