How To Get A Business Registration Certificate In Hong Kong | Article – HSBC VisionGo
A Business Registration Certificate is a key requirement for conducting business activities in Hong Kong. Find out how to get one.
Legal · · 3 mins read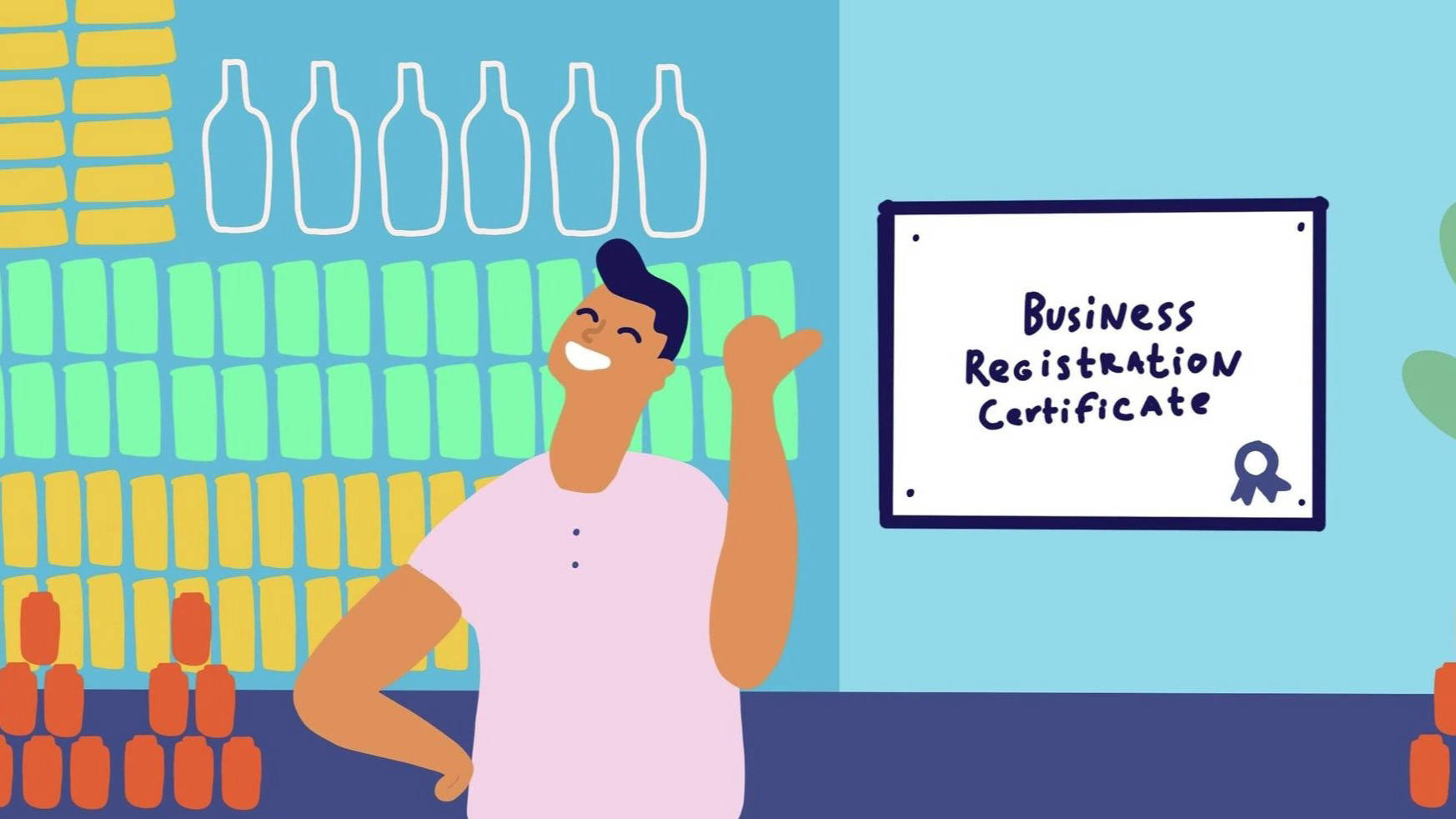 Getting your incorporation certificate doesn't mean that you can open shop the next day. Before you start, you need to register your company with the Business Registration Office at the Inland Revenue Department and apply for your BRC or Business Registration Certificate. Every company in Hong Kong is required to display its BRC at their registered office address.
What Is The Business Registration Process?
In order to carry out business activities in Hong Kong, a company must register itself. This process - from applying to the Business Registration Office to getting the BRC - is called the Business Registration Process. Your BRC will have a unique business registration number which is needed while dealing with different government agencies in Hong Kong, for example, for filing annual returns.
The process entails a registration fee - HK$250 for one year's validity and HK$3,950 for a certificate that is valid for 3 years.
In Hong Kong, the registration process is governed by the Business Registration Ordinance and is facilitated by the Business Registration Office under the Inland Revenue Department.
Which Businesses Need The BRC?
According to Hong Kong law, any person carrying out business activities for profit in Hong Kong must register their business with the Business Registration Office of the Inland Revenue Department. The office registers businesses under categories like individuals, partnerships, local limited companies, or non-Hong Kong companies. Here are some examples of business that HAVE to register within one month of starting operations –
Any activity or business that works to make a profit
Clubs which offer services for a fee
Hong Kong incorporated companies
Foreign companies with Hong Kong Companies Ordinance
A representative or liaison office of a foreign company in Hong Kong
A non-Hong Kong corporation that has rented property locally
Every law has an exception, and this one is no different. Let's us look at which companies don't need the BRC:
Approved charitable institutions
Businesses involved in agriculture, market gardening, breeding or rearing livestock or fishing, unless the company has been incorporated in Hong Kong.
Businesses of individual shoe polishers
Businesses carried on by hawkers unless they are located inside a building.
How Can Companies Apply For The BRC?
Companies can apply in two ways:
As a part of their incorporation process
You can take advantage of the one-stop service and use a joint application to apply for incorporation and a business registration certificate at the same time. Basically, you are applying for the business registration certificate at the same time as your incorporation process. Once you get the BRC, you will still need to notify the Inland Revenue Department (IRD) about your BRC within one month of starting operations, especially if your business takes the form of partnership, sole-proprietorship, branches, or unincorporated body of persons. The advantage of the process is that you don't lose any time waiting for a BRC.
Apply directly after starting the business activities
You also have the option of applying separately for the BRC after you start your business. The government gives businesses one month's grace period to get the registration certificate. Hence you must complete the IRBR 37 form and pay the prescribed fee on the Business Registration Office's website within a month of launching business operations.
Running a business without a BRC is considered a serious offence, and you can be fined HK $5,000 or face imprisonment for 1 year. Along with the fine or imprisonment, you will also have to apply for registration and pay the fees and levy for the current year, as well as the earlier dues you missed.
Different forms are available for the 3 different types of business structures - Sole Proprietorship, Limited Liability Company, Foreign Company Office - Branch, Subsidiary or Representative Office. Choose the one that fits your company and submit it either directly to the BRO or apply online through Inland Revenue Department's online e-Tax gateway.
While submitting the application, you have to pay the registration fee and levy. The Hong Kong business registration fee costs HK$250 for a 1-year certificate and HK$3,950 for a certificate with 3 years validity.
You also have to provide proof of identity – this is only needed for Sole proprietorship and Limited liability companies, no documentation is needed for registering a foreign branch office (do ensure accuracy, as misrepresentation is a criminal charge leaving you open to a fine of $5,000, and imprisonment for 1 year).
Sole proprietorship – For residents, a copy of the business owner's Hong Kong identity card is sufficient. Foreign residents of Hong Kong can give, a copy of the passport or identity card and while Foreign non-residents have to appoint a resident individual and submit the form IRBR177 or submit an appointment letter with the appointed person's name, Hong Kong identity card number, and residential address.
Limited liability company – you can submit a copy of the Certificate of Incorporation or its equivalent as an identity proof for companies. In case the name is not in English or Mandarin, you will need a certified translation in English and/or Chinese.
So, What's Next?
Now you have our Business Registration Certificate in your hand it is time to frame it and display it! Even if you have got a soft copy of your BRC, you will need to print it out and display it in your registered office. Any time a Hong Kong government administration officer comes for an inspection; the certificate has to be shown.
We hope this article clarifies all details of applying for a Business Registration Certificate. If you have any queries or what to outsource the entire process to us. Our team will be happy to guide you through the company incorporation in Hong Kong.