How to make your eCommerce business mobile-friendly | Article – HSBC VisionGo
It is important to enhance your eCommerce business to be mobile-friendly since the number of mobile phone users are tremendous nowadays.
Marketing · · 2 mins read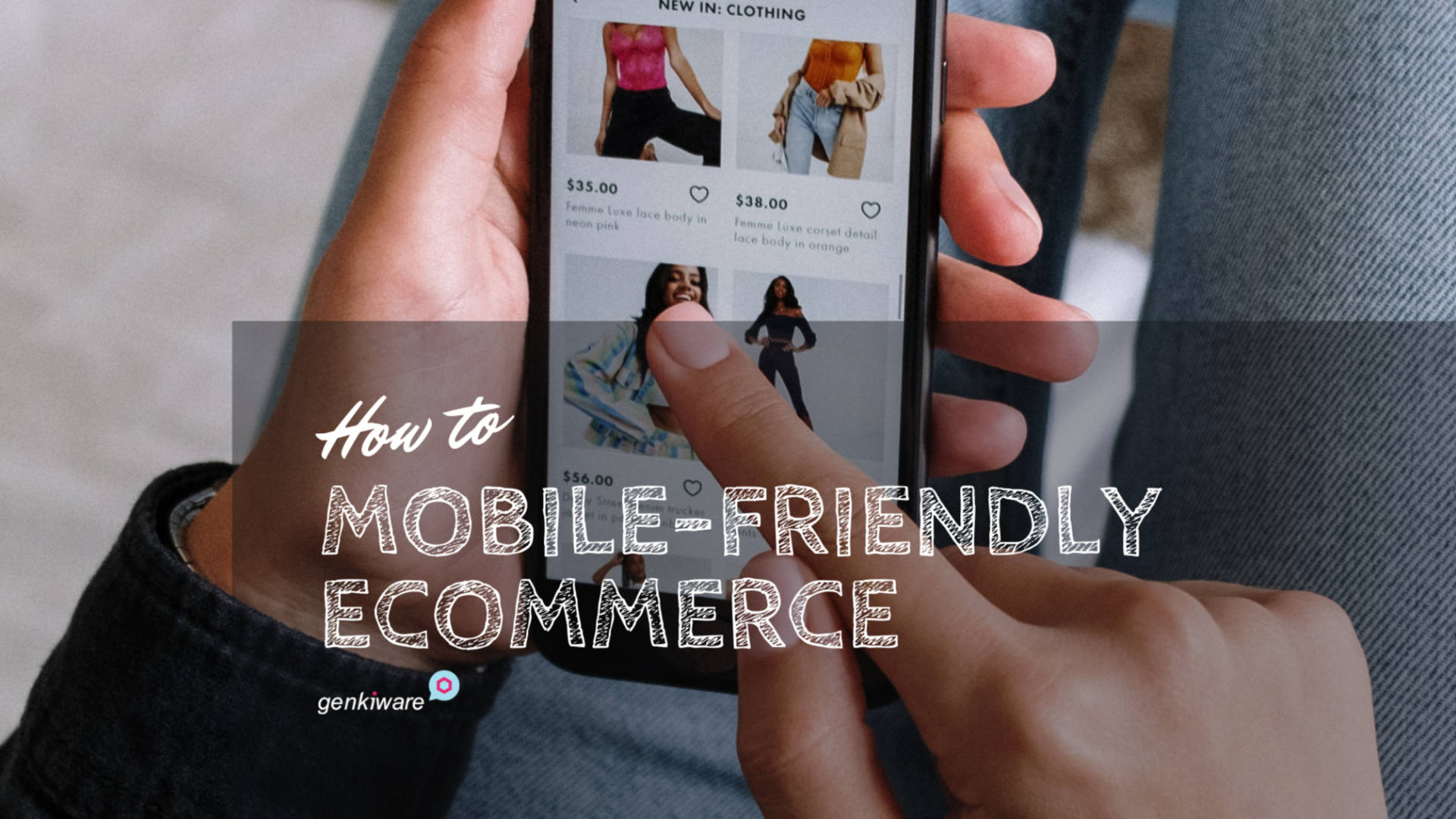 All of us know how important a smartphone is to most people. But, do you know that more than half of the internet traffic used for shopping is from mobile devices? According to the statistics, 79% of smartphone users purchase online through their mobile phone.
This is the sign that you need to provide the mobile shopping experience to your prospective customers if you want your eCommerce to be successful. Ignoring this eCommerce trend means you are likely to miss out the opportunity coming from the majority of your target audiences.
How can you make your eCommerce business mobile friendly?
1. Mobile-optimized website
Firstly, you need to offer a mobile-optimized website for your customers.
If you make a website only for desktop view, you may want to optimize it so that your website fits the smartphone view as well, so that your customers can get the best mobile shopping experience.
Do you know that the most important factor to make your mobile shoppers stay in the website is the products images? Of course, besides images, there are also descriptions and reviews that are not less important. You will find it shocking if you know that more than half of customers choose to find reviews on their phones rather than asking the in-store associate.
To make your website fit the mobile view, you might want to consider the view of these three factors as your first step so that your customers can easily interact with your website.
Here, I am always talking about a website. But, why not an app? Of course, there are some cases when an app will work better than a website, but the truth is more people prefer using mobile-optimized websites more than using apps. People tend to avoid downloading random mobile apps unless it really catches their interest. But, if you consider putting more importance to the personalized customer experience, you might want to consider building an app.
2. Fast website
Besides designing your website so that it can fit the smartphones, you need to aim for a fast site. Customers who find faster websites are likely to browse more products and order more through your website. According to Gomez, 64% of smartphone users expect a site to load 4 seconds or less.
Sometimes, the slowness of your website is out of your control, but you can still optimize your website so that it loads as fast as possible. You might want to start by using lower-resolution images on your website.
3. Seamless customer experience
Your customers will likely finish their checkouts if they find it easy to complete all the steps to be a member or to finish a payment. Imagine if you want to shop online through a website and you are guided to loop around the steps. That will be the end of your patience. You will abandon the cart and leave the site. Your customers are feeling the same. That means, if you can make the member registration and payment as easy and as fast as possible, your customers will likely finish their payments and they might be willing to come back to your site in the future.
4. Make use of digital loyalty cards and coupons
The key to enhance the customers' mobile-shopping experience is to overlap the offline channels with the online channels. Another additional way to make your eCommerce mobile-friendly is to share loyalty cards and coupons through your website homepage, through online advertising you make, or through your social media. You can also append them on your email campaigns or put the QR code in your physical store where anyone can easily scan it. Since they don't need to keep the physical item, your customers will unlikely to lost or forget it.
If you are still unsure about whether to make your ecommerce business mobile-friendly, you might want to remember this. Shoppers might leave your brand in favor of your competitors with better mobile experience.