How to Start Selling Online in Hong Kong | 2020 | Article – HSBC VisionGo
Looking for how to start selling online in Hong Kong? We have listed out the best ways to help your online business in 2020. Check this out now!
Startups · · 3 mins read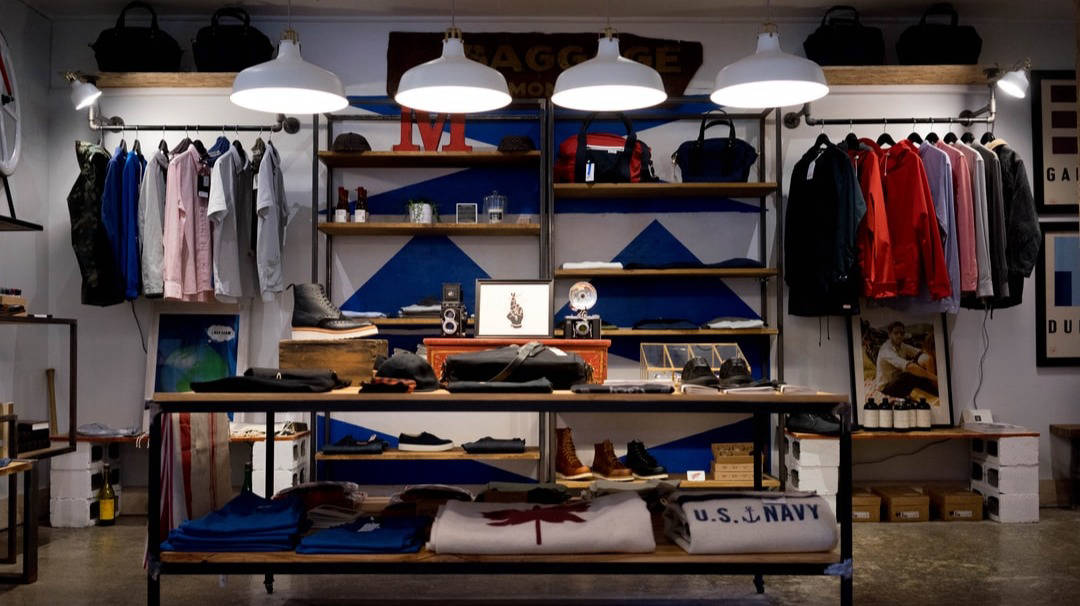 What're the possible ways of selling things online?
There are different ecommerce selling platforms and online tools that could help you to start selling online in Hong Kong, many of them are affordable, easy-to-use, and doing amazingly great. For example, you could build up your online store on Shopify and start selling things, and you could also register an Amazon business account on Amazon and list out your products and start selling as well. You could also consider using the services offered by Starlity (a Hong Kong Based Company) and let them list out your products on different online marketplaces and ship the products of yours to worldwide customers.
1. Start With an Online Ecommerce Platform (Eg: Shopify, Woo-Commerce)
There are many Ecommerce selling platforms out there that could help you to start selling products or services online in Hong Kong, and those included Shopify, Woo-commerce, etc. They help you to sell your products worldwide and let the users manage and oversee their web-store in one single online platform, with statics provided to improve the performance of the online store. They also offer different payment gateways for the user to choose to settle the transaction. Plenty of Plugins are available on these websites, which you could base on your preference to customize your online store and makes your online business successful.
Start selling online with Shopify
Shopify is an all-inclusive online selling platform that allows you to develop your online store and start to sell, promote, and ship your products. Shopify provides a rich selection of website templates that you could implement into your online store or get inspired from. Shopify also provides the merchants with a feature-packed shopping cart and different payment gateways to help their selling and tailor the whole checkout process. The Shopify subscription also included a secure and reliable hosting service for your online store. Shopify is an all-in-one ecommerce selling platform to sell your products online.
✅Affordable Price: the basic plan only costs $29US/month, up to $79US/month for a mid-level plan.
✅Aesthetic Theme: plenty of free and modern themes are available on Shopify that merchants could choose. Premium themes (Paid) are also available to open more options.
Start selling online with Woo-commerce
Woo-commerce is a free plugin that integrates easily in WordPress website builder, and you could add-on the Woo-commerce plugin after you have built the basic layout of your website and turn your website to an online store and start selling products. Similar to the Shopify, Woo-commerce also provides a shopping cart function and a wide range of payment gateways, such as PayPal and Stripe. By using Woo-commerce, you can have complete control over your products, from product pricing to inventory management.
✅An easy-to-use taxation setting: based on your taxation system in your own country, you could custom and control the tax rate on your website.
✅Product Promotion: woo-commerce allows merchants to schedule the date ahead to prepare the sales discount and promotion.
2. Selling on International Online Marketplaces (Eg: Amazon)
Amazon is the world's largest online marketplaces, and it has more than a million people browsing its website every day. It has a platform for users to sell and buy products online. Amazon has already been famous for online selling for a few years in Hong Kong, and the reasons for selling products on this gigantic online marketplace could be obvious. By selling on this platform, the sellers could reach a huge group of customers that they could never found in any other ecommerce selling platforms. Selling products on these platforms is not a rocket science, but could be easy as well.
Start selling online with Amazon
Start selling on Amazon you need to register the Amazon seller account and prepare the documents that required for being a seller, such as a bank account number and credit card number. There are different tools that are available to calculate how much does it cost of selling your products on Amazon. After all of that, you could start listing your products on Amazon but before that, you need a Global Trade Item Number like for Amazon to identify your products. In terms of the shipment process, the sellers can do the drop-shipping by themselves or choose the fulfillment service by Amazon. If you were successfully listed your products on Amazon product pages, you have already launched your online selling business on Amazon, and you could start to sell on Amazon.
✅Amazon Prime Service: it encourages the customer to spend more money by providing fast-delivering service, hence, increase your store revenue.
✅A huge amount of potential customers: the net sales of amazon in 2019 were reported as 280.5 billion USD, and the numbers is still growing...
3. Kick Start With Starlity
Last but not least, the services offered by Starlity(https://www.starlity.com/) could be a new channel for people who wants to start selling online in 2020. Starlity is a ecommerce selling platform founded by former managers from Amazon and Three in London, and their goal is to create a hassle-free platform to kick start selling online. Signup for Starlity is free, and there are more than 1,500 online digital specialists to optimize the processes of selling products online.
The sellers of the starlity could connect to thousands of digital specialists in the platform created by Starlity, and enjoy their optimization services, like photos optimization, title optimization and description optimization to boost your sales. More than that, Starlity has its own Fulfillment Service, which could help you to ship your products to different countries. Unlike other ecommerce platforms or website builders, Starlity lowers the barrier of entering the realm of selling online by offering their professionalism in doing ecommerce. You may wonder how they make profits. They adopted a revenue share model to help the small businesses to grow and the sellers will only have to pay when they have subscribed to sales boosting services.
Start selling with Starlity
✅Power you selling by collective working: with 1,500+ specialists, the sellers are going to boost their sales
✅No techniques are required: Starlity helps selling your products without building an ecommerce site