Accelerating Digital Transformation for SMEs | Article – HSBC VisionGo
Digital transformation could be simpler than you think.
Technology · · 2 mins read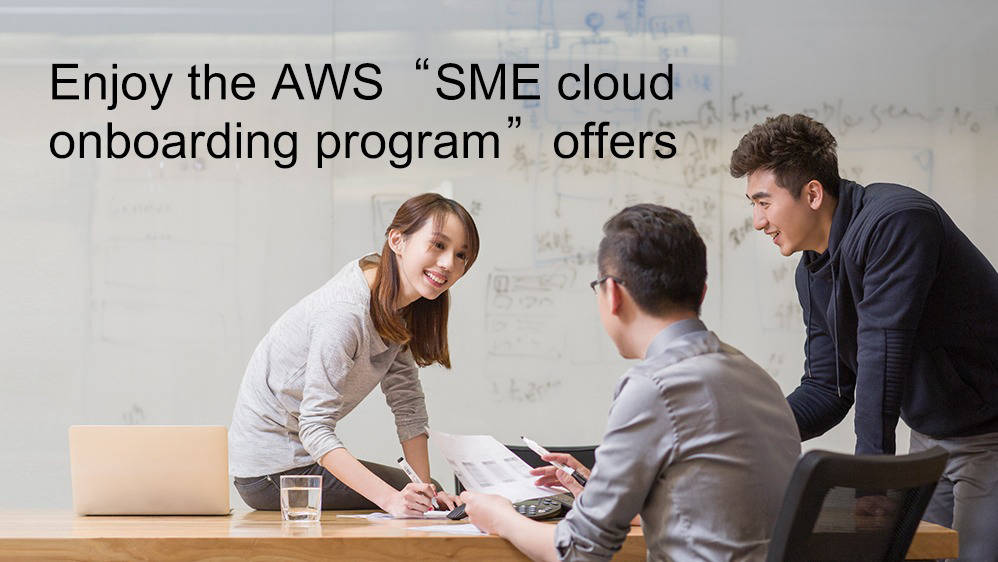 Companies around the world have seen a slowdown in growth due to the pandemic, but the same reason has caused many of them to realise the importance of digital transformation. In the past two years, the e-commerce industry has flourished arising from changes in behaviour, as demonstrated in data released by the HKSAR government. Provisional statistics of retail sales in June 2021 showed an increase of 54.9% compared with the same period in 2020. Even as the pandemic begins to ease, 68% of consumers worldwide have said that online consumption has become something they can no longer live without.
However, you might miss the full picture if you think digital transformation equals to selling products online. As you increase your efforts to transform your company digitally, have you addressed the following three key questions?
Are you providing a satisfying customer experience?
40% of shoppers will give up on a website that takes more than three seconds to load. Decreasing a website's load time by just 100 milliseconds can result in a 1% increase in sales.
Is your information secure?
While the demand for e-commerce has been growing fast, it has also attracted cybercriminals. For the sake of information security, details that had seemed irrelevant in the past now need to be handled with care.
According to recent media coverage, online shopping has a part in fostering the rampant cybercrimes. May it be a malicious software slipped in a consumer mobile app; or a phishing email to an employee in an established enterprise that leads to extortions of millions. These cases show both individuals and corporates of all sizes can become the targets of cybercrimes.
Have you dealt with management difficulties?
In addition, is your operations optimized and resources efficiently managed to meet demand at the peak while keeping wastage to a minimal?
Managing all three of the issues above might sound like a fine balance, but digital transformation could be simpler than you think. For example, the Amazon Simple Storage Service (Amazon S3) allows companies to store and retrieve any amount of data, providing essential support for effective enterprise management.
As of now, Amazon Web Services (AWS) has accumulated more than 16 years of experience in the cloud industry and has served more than one million active customers around the world. All AWS's products and solutions are developed to satisfy real user needs and allow business to scale the operation.
AWS and HSBC have jointly rolled out the 'SME cloud onboarding program' to help businesses speed up their digital transformation
To capture new opportunities in a changing marketplace, SMEs need to prepare for digital transformation through cloud adoption, one of the latest trends under the new normal. HSBC and Amazon Web Services (AWS) have rolled out the "SME cloud onboarding program" as a one-stop cloud solution program to help SMEs tackle the challenges of digital transformation
HSBC Commercial Banking customers can now enjoy:
Replay the AWS cloud training course and get to know how to empower your workforce with cloud skills
Register a new AWS account with an HSBC credit card and receive up to USD1,000 Credits from the AWS Activate Program
Enjoy a free 10-day migration offer valued up to HKD50,000, with all-round support from AWS Partner, eCloudValley.
These offers are available until 16 November 2021. To learn more, go to: https://bit.ly/3EgAUEv
Data quoted in the article is provided by Amazon Web Services. HSBC is not responsible for the accuracy, timeliness or completeness of the data.