HSBC VisionGo – an extra mile for local businesses | Article – HSBC VisionGo
Daniel Chan, Head of Business Banking, Hong Kong, HSBC
Perspectives · · 3 mins read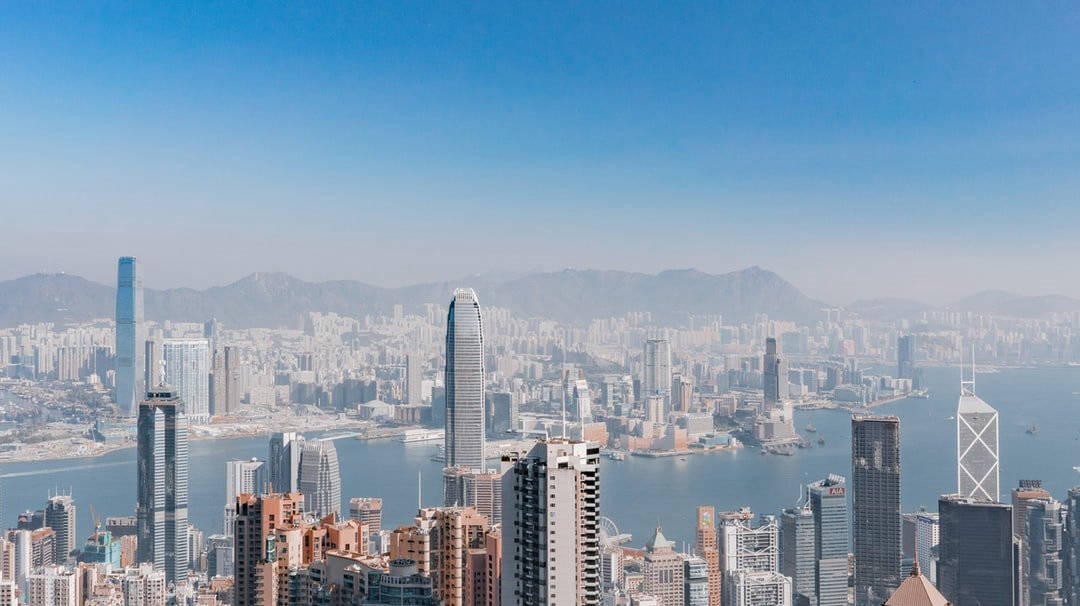 Today, the Bank launches HSBC VisionGo in beta version, following much hard work in preparation of its release. All through the development stage, our teams are very much indebted to more than 100 local companies and experts for publishing articles and posting events on the platform. We also greatly appreciated their valuable comments and input during the closed beta stage. These have been very important guidance for us as we press forward to issue HSBC VisionGo.
HSBC VisionGo is a brand-new initiative in the Bank's effort to help businesses incubate and grow. It is an online resource-sharing platform which brings together rich experience and resources from all over the business world. It is open to all businesses and individuals free of charge, targeting SMEs, startups or aspiring business owners. Anyone wishing to browse the online world to learn about business, or just looking for business events can find necessary resources or contacts from HSBC VisionGo that enable them to connect with relevant parties.
Some may ask why is HSBC crossing over to online platforms? Running a resource-sharing website seems a step too far from banking.
If you look more closely at the roles of HSBC VisionGo – to facilitate resource sharing and to bring businesses together - you'll agree that this is in fact a perpetuation of the Bank's tradition to deliver customary, forward-looking services to customers.
Over the years, HSBC and our relationship managers have been providing tailored support for business customers. In discussions with customers, our RMs carefully advise and assist in their search for practical solutions for business or operational issues. Whether it's about application for government documents, or liaison with important business partners, our RMs are there to help customers identify resources and solutions for their challenges. Indeed, our job is to support customers in growing their businesses.
As technology advances and business environments evolve at such rapid pace in recent years, we proactively go out of office to engage with each business sector. In the process, they maintain a strong sense of the wide spectrum of scenarios and issues facing businesses. A new startup embracing a unique proposition may need help to sprint through its bottleneck, given its lack of practical model to follow or experience to share. On the other hand, established industrial entities may wish to know about trending innovative ideas in the market, so as to keep up with the times.
It follows that problems facing our customers may not be readily tackled with knowledge or network from an individual bank. There are different approaches to look into an issue, and certainly more than one top solution for each problem.
With this in mind, we decided to go the extra mile for the business community, by building HSBC VisionGo, an online platform for resource sharing. This is a platform that brings together a wealth of wisdom and experience across all sectors, as well as useful business networks and knowledge from participants.
HSBC VisionGo features business insight from experts in articles contributed by leading entrepreneurs or professionals from various fields. As an information portal, the platform also facilitates more in-depth exchange among users, as they engage in events offered by users online or offline.
For example, HSBC VisionGo shows articles and webinars that cover interesting topics such as social media advertising strategy from top marketers, tips on customs declaration and one-on-one consultation from leading shipping agents. Resource sharing for 10 categories is now available on the platform, where contents for each discussion are regularly updated and fed with input from multiple sources.
With resource-sharing as main purpose, HSBC VisionGo sets out to bring together the local business community. We encourage SMEs, startups or aspiring business owners to be our members, and to benefit from enhanced business capabilities with the help of resources on our platform. We also encourage them to contribute to contents of the site, by sharing their professional knowledge and insight. As they offer input to build out this business community, they would also grow their own networks.
HSBC is more than operator of the platform. We are part of the HSBC VisionGo community. We shall actively engage in sharing of professional knowledge in monetary and financial management, so that our members receive timely, practical advice. Likewise, we shall also benefit from input by other members.
While local businesses navigate through grim conditions and challenges under uncertainties in global markets, HSBC was among the first banks to roll out measures previously to help ease financial burden on businesses of different sizes and sectors. The Bank has set aside over HK$30 billion to support short-term funding needs of its customers, as offered in principal moratorium on loans, and extension of guarantee fee subsidy under the SME Financing Guarantee Scheme. In August last year, HSBC took the lead to offer interest rebates and fee reductions to help SMEs come through challenges from trade disputes and an unstable market.
Founded in Hong Kong 155 year ago, HSBC stands with customers at all times and circumstances. HSBC VisionGo represents an important commitment by the Bank to the local business community, with the aim of cultivating coherence among local SMEs, encouraging exchange of ideas and promoting business opportunities. We value your feedback on the HSBC VisionGo platform, and we are happy to listen to your views. As much as we strive to build and run a platform that grows with the business community, we deliver on our commitment to support SMEs and Hong Kong.