Beauty brands are investing heavily in influencer marketing. As influencers are considered experts in their respective niches, consumers look for their recommendations when making purchase decisions. Influencers easily bring products to life and help to create a connection between social media and e-commerce. Therefore, influencers are a critical part of beauty brand promotions. Let's scroll down and have a look at some successful influencer marketing campaigns in beauty industry!
1. Estee Lauder


Beauty brand Estee Lauder had launched an influencer marketing campaign featuring its product Double Wear Foundation. The campaign was divided into 2 phases. 78 influencers were included in phase 1 while 32 influencers were invited in phase 2. Phase 1 campaign had reached 1.4M of audiences and boosted about 75K engagement. Meanwhile, phase 2 campaign had reached 0.3M of audiences and boosted about 18K engagement.

Influencers are invited to film a video to showcase the characteristics of the product. For example, beauty blogger Jenn Lam poured water to prove how water-proofed the DW foundation is in her video. Also, Spoon shared the tips of finding the best foundation shades. Lifestyle blogger Liz brought out some tests to show how long-lasting the foundation is authentically. Through these authentic and creative content, consumers can find valuable opinion and information from influencer's content. This helps brands to drive more engagement and conversion.
2. M.A.C. - #MACBoomBoomBloom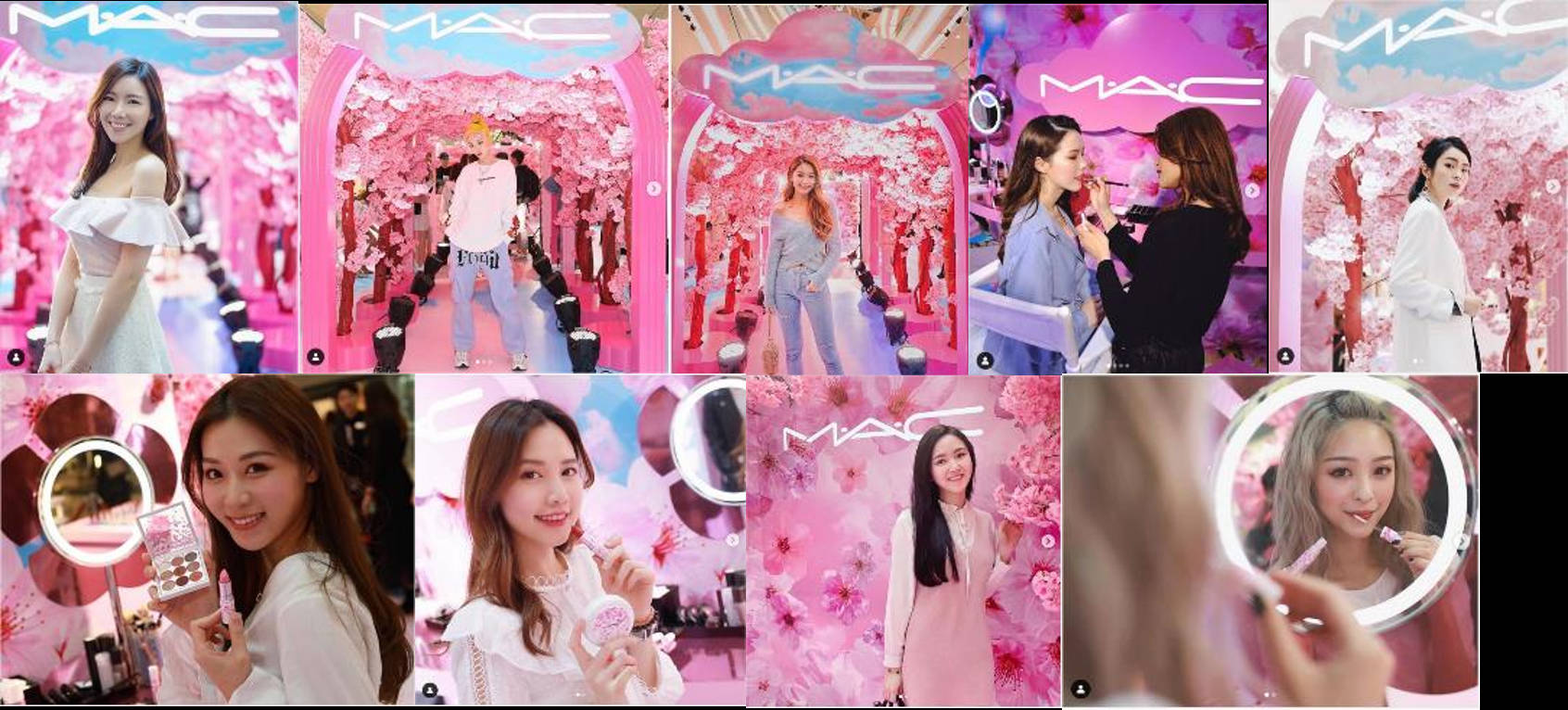 The beauty industry is one of the earliest adopters of influencer marketing. International cosmetic brand MAC has mastered the art of influencer marketing by collaborating with influencers through event coverage.

In March 2019, the brand had set up a cherry blossom themed pop-up event #MACBOOMBOOMBLOOM and invited 89 influencers to attend to promote its Boom Boom Bloom cosmetic products. Over 140 posts were generated within 10 days. Branded content has reached approximately 746K of users and stimulated 3.8K engagements.

Frequent event coverage helps maintain brand exposure. Various themes featured in different events can help people have a better understanding on the brand values. This enables the brand to sustain its recognition as well as position in the industry.
3. Shiseido - #VisibleFeelsInvisible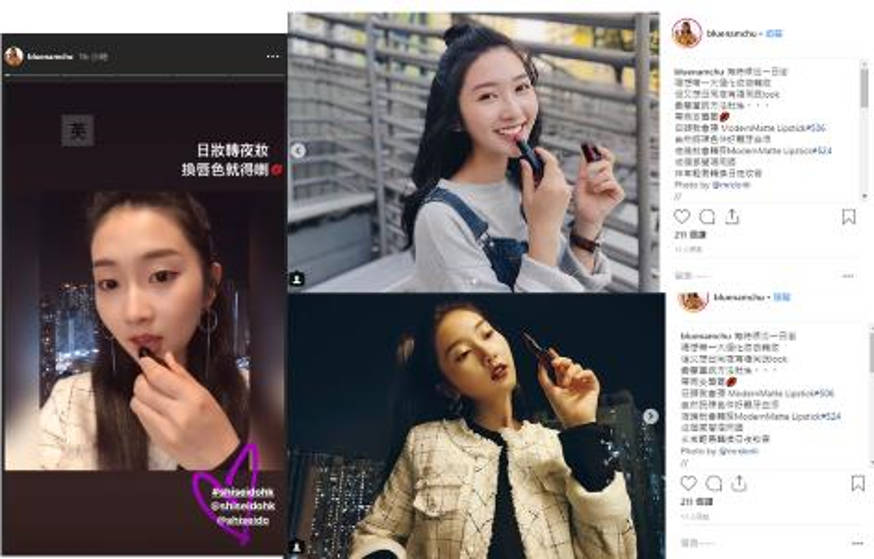 Product review is always a critical part of beauty product promotion. Shiseido has involved over 70 influencers to showcase its makeup products. Influencers, including lifestyle bloggers, fashion stylists and etc, created day-and-night looks by using different lip colours and shared some tips of easy day-and-night look transformation. Also, they demonstrated how they put on lipsticks/ or other Shiseido products in Instagram story. 56 posts were created, reaching 0.8M of users and stimulated 52K of engagements.

Consumers look to influencers for product recommendations because they're considered experts in their respective niches. Through involving influencers who create valuable and trustworthy content, Shiseido is able to promote its product and drive brand awareness in a more sincere way.
4. SK-II - #facethewild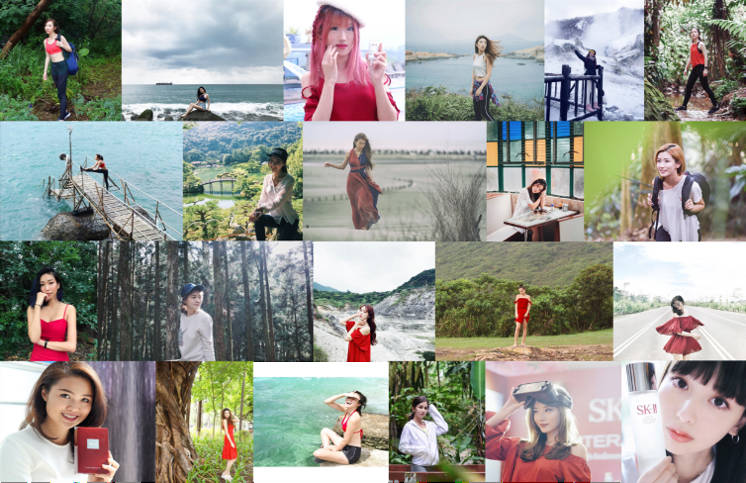 In order to promote its best-seller Pitera Essence, SK-II has launched an influencer marketing campaign on Instagram, involving more than 90 influencers with over 3M follower base. Influencers created quality content that match the brand image and grabbed the audience's attention. These authentic contents have reached 1.5M of users and boosted 227K of engagements.

Influencers have the ability to foster a special, authentic relationship with the customer, helping companies understand what they want and how to give it to them. This helps the brand to earn loyalty by providing quality products and rewarding customer experience. Ultimately, SK-II is able to drive more conversion, and even sales.
If you are interested in implementing creative marketing campaigns and want to know more about influencer marketing, please take a look on our website or contact us!