Whether you're selling food delivery service, organic food product, or daily healthy drink, influencer marketing is always an inexpensive yet effective way to increase brand awareness and encourage sales. Let's scroll down and take a look at some successful showcases of influencer marketing campaigns in food and beverage industry!
1. Lipton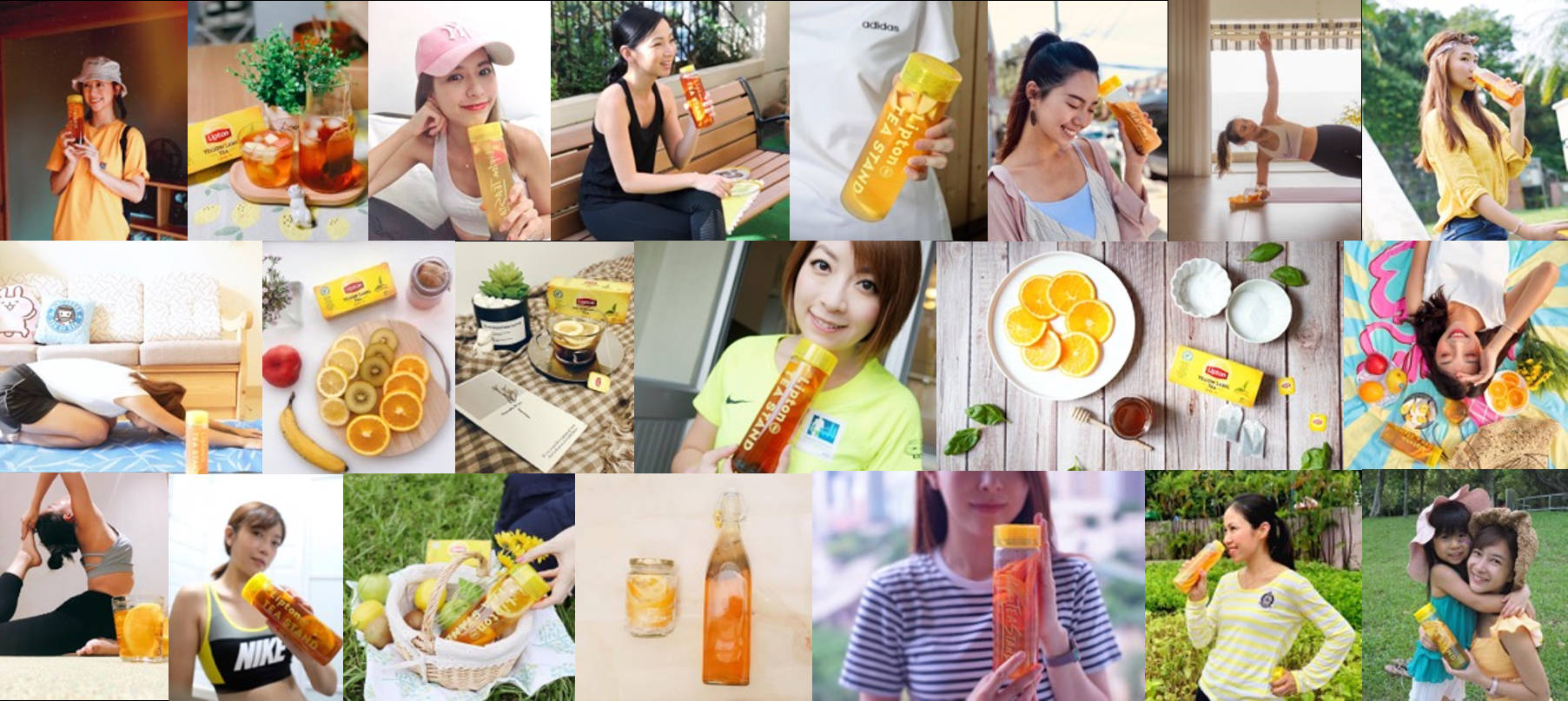 In August and September 2019, Beverage brand Lipton had organised an influencer marketing campaign gain brand reach and awareness. 21 influencers, ranging from foodies to nutritionists, were invited in the campaign. They created more than 20 posts about making cold brew yellow label tea and green tea. The posts successfully spread Lipton's recipe and showed different occasion that suitable for serving the drinks, stimulating over 17K engagement with 230K organic reach.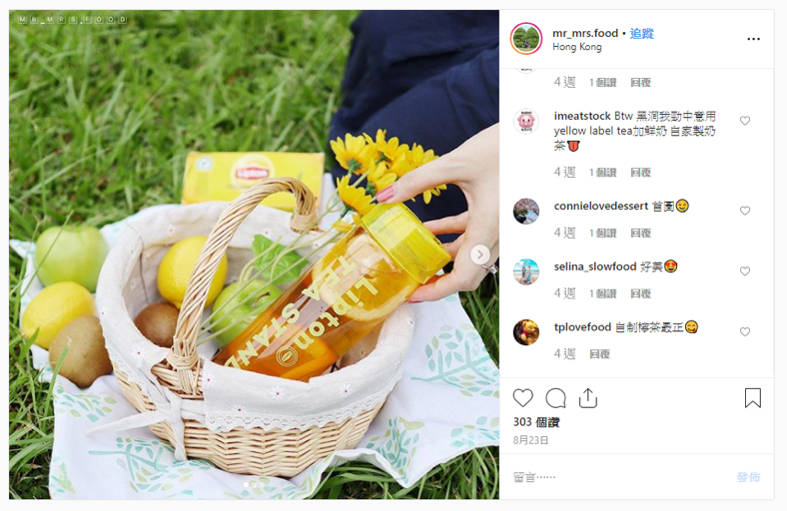 With creating high-quality content created by micro-influencers with a small but engaged following, Liptop can easily boost engagement and brand awareness from users. This maximizes the effectiveness of the marketing campaign.
2. Vita Milk

Instead of just telling an influencer what type of content you want, the best trick to maximize the campaign effort is to get the right fit influencers on-board and roll out the promotion in different media channels. Vita Milk had launched an influencer marketing campaign targeting professional nutritionists in August last year. Influencers had shared those branded contents on social media platforms, health-related media pages and also online forums. The content has total reach of over 230K and total engagement of 10K.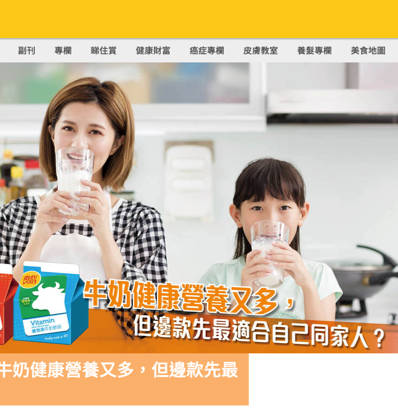 Vita Milk had featured various channels to widen the spectrum of target audience. Therefore, the brand can efficiently and effectively raise the concern on the nutrition fact of Vita Milk, and create awareness of brand new packing of Vita Milk.
3. Haagen-Dazs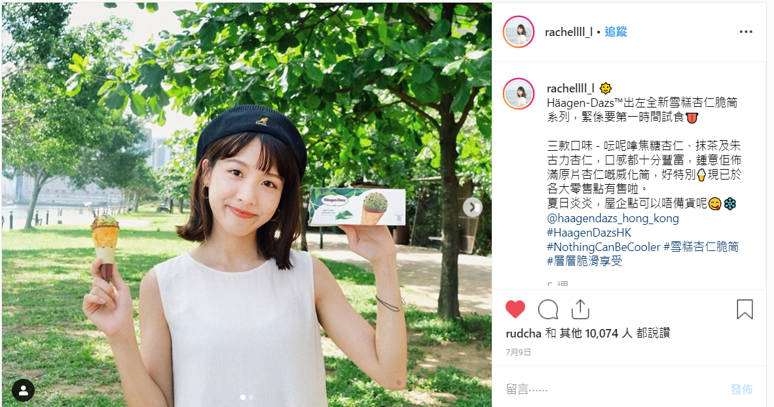 Haagen-Dazs had released a new ice-cream product and had started a marketing campaign #NothingCanbeCooler to promote it. Influencers created interactive content that encouraged lots of engagement from fans. For instance, Rachel Lau and Feanna Wong generated authentic content with over 140k reach and over 10% engagement rate respectively. Fans expressed their interest and would like to try the new series after watched their post.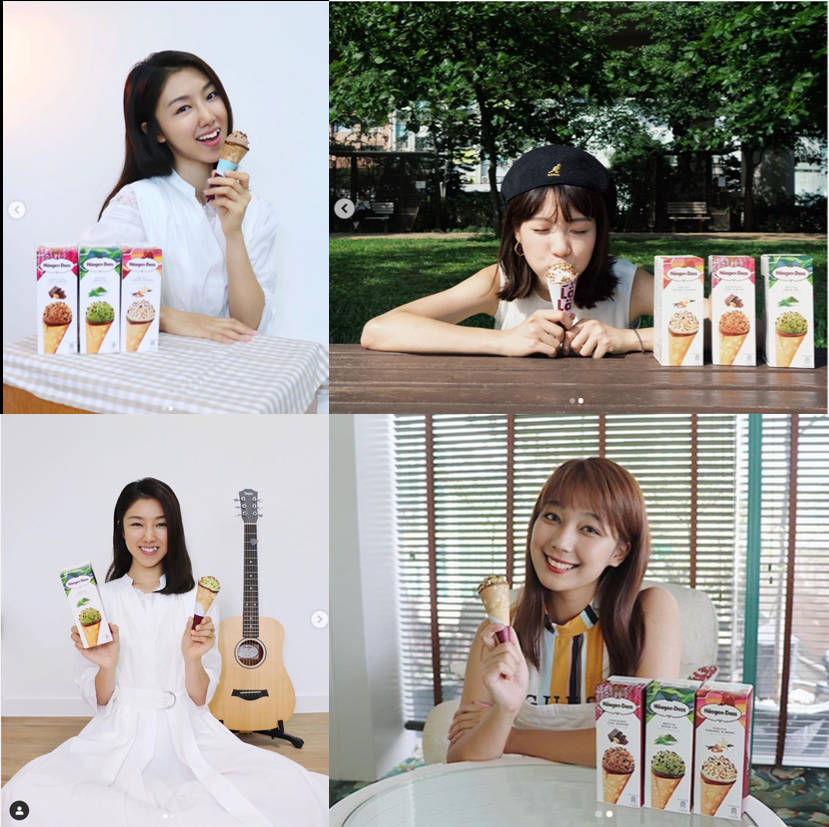 The product marketing promotion has well demonstrated the superiority of the new launch cone that multi-layered and extraordinary crunch for Pure Joy. Moreover, it generated buzz and awareness among sweet lovers in order to drive trial intention.

4. Arome Bakery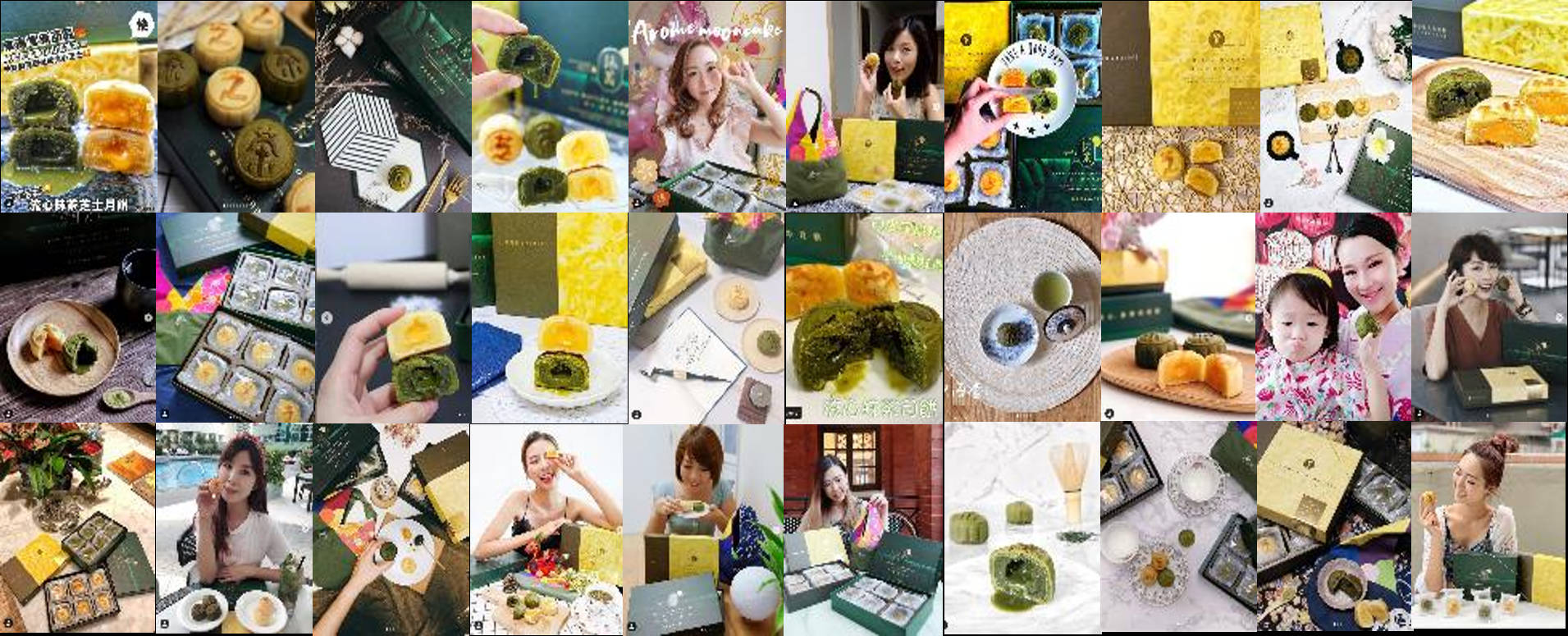 To promote the new mooncake of Arome Bakery before the Mid-Autumn festival, create awareness and arouse interest in purchasing, bakery brand Arome Bakery had launched an Instagram campaign in August 2019. 30 influencers including foodies and lifestyle bloggers were invited in the camapign and generated 30 posts. They wrote food reviews on the new products and created authentic contents. These quality contents have reached 230K of users and over 10K of engagements.
Food brands have an exceptional opportunity to involve their product with meaningful content that consumers actually want to consume. With the food reviews written by trustworthy influencers, more people are encouraged to try out the new product. Therefore, this helps food and beverage brands to drive conversion, and even sales.
If you are interested in implementing creative marketing campaigns or want to explore more about social media marketing, sign up here for FREE or contact us immediately !