5 Touch Points to Spend Money Wisely for Interior Design | Article – HSBC VisionGo
People always want to spend money wisely for their renovation project but end up cost them more. Here is why.
Design · · 3 mins read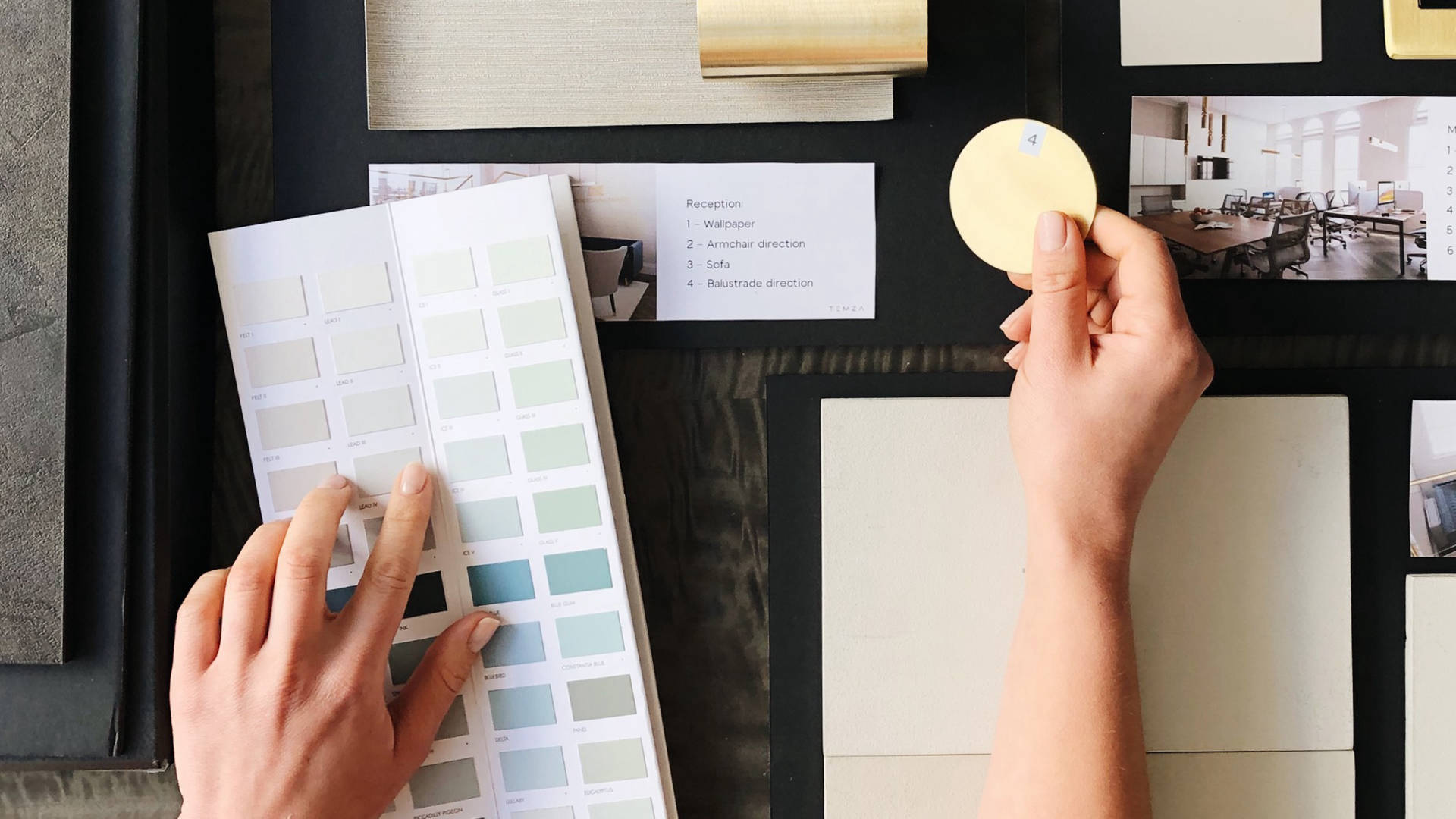 There is no doubt that interior design and construction projects involve lots of expenditure and the amount of the overall payment could be ranging from 200K to over a million dollars depends on the type and size of the property and the level of design. So, it makes sense that project owners would like to save some cost wherever possible and expect the result to be similar. Unfortunately, from our experience that cutting cost using a wrong approach would end up cost them more, which means spending more than it should be, longer production time and the value of design is significantly reduced.
"After 14 years as an interior designer I've realized almost everyone gets the same things wrong about money during renovation." Design Director of InterDots said.
Typically, there are five phases to get a design and built project done, which are the planning the project timeframe and budget beforehand, getting the interior design developed to make sure it will create value and deliver the project owner's expectation, tendering for a contractor with fair and reasonable pricing, construction to make the amazing design go live and finally getting everything ready for the handover. Your decision and action in each phase and touch point is critical to keep your planned budget and maximize the value, power and impact of design which will eventually turn your renovation expenditure into return in the near further. If you are serious about your project and want to take our useful and straight-to-the-points advice in each phase, you must read on.
Understand Your Needs
Right from the beginning, ask yourself if you need just a contractor to wrap up your renovation tasks or you are seeking for an interior design firm to handle your project for more in-depth and specific goals, such as build up your brand identity, deliver corporate message to your customers enhance customer experience, multiply productivity within an office or to leverage the value of your property.
If you are the one looking for an interior design firm to turn the cost into value in return, you can't miss the following advice.
Design Will Bring You Value
Great design wouldn't break your bank and would even save you more money because the potential "Value" of a piece of design should not be affected by its "Cost". Since now the design fee is separated from the cost of construction, what you invest in is the pure value of the design and ideas which should pay you off later. For your project, putting purposeless features everywhere wouldn't make your space works better, but thoughtful space planning does. Moreover, using expensive materials wouldn't express your vision but designing meaningful details would strengthen your personal or brand identity.
Tender for the Right Contractor
Hiring an interior design firm doesn't mean the cost will be higher that a one-stop contractor, because a contractor makes the majority of profit in the construction, and now you have a chance to tender two to three contractors based on the EXACT same design and specifications. In this case you can use your own reliable contractor as long as the contractor meets the standard and requirement of the designer, or the designer would invite their contractors for tender. This can ensure the contraction quotations are apple to apple and fair to make a decision. But keep in mind that quality of a contractor is an important factor to consider when making the decision, so the lowest quote may not the best option sometimes.
Mistakes during Construction Can Be Costly
So now your design is finalized, and tendered for a reasonable price for construction, the project will run smoothly behind the screen and done in the agreed timeframe, do you really think so? The construction phase is critical to deliver your approved design and keep you within budget. Each mistake on site would cost you not only more money but also more time to rectify. Therefore, a comprehensive construction documentation and a set of material specifications with control samples are essential to perform effective and quality construction management, which the interior design firm would do the job for you.
Before the Handover
Finally, the project goes to completion and you are eager to enjoy the space! But actually there is one last step that many project owners don't aware to do and will bring in the return in the future. That is to get your space tastefully accessorized with artwork and ornaments then take a series of professional interior photos, that will be really useful when marketing your commercial space to get more customers or if you want to promote your property listing through a broker to achieve a higher return on investment.
Want to talk to us and know more on how we can use design to achieve your personal and business goals?
Simply schedule an online meeting or phone call with us and claim the exclusive offer for HSBC VisionGo readers - Value $25,000.
InterDots Interior Architecture Limited | www.interdots.co | Japan | Hong Kong