Building on your business success - from life insurance to enduring legacy | Article – HSBC VisionGo
You have succeeded in business beyond measure, and one of the best ways to celebrate your lasting achievement is turning it into an enduring legacy.
Finance · · 3 mins read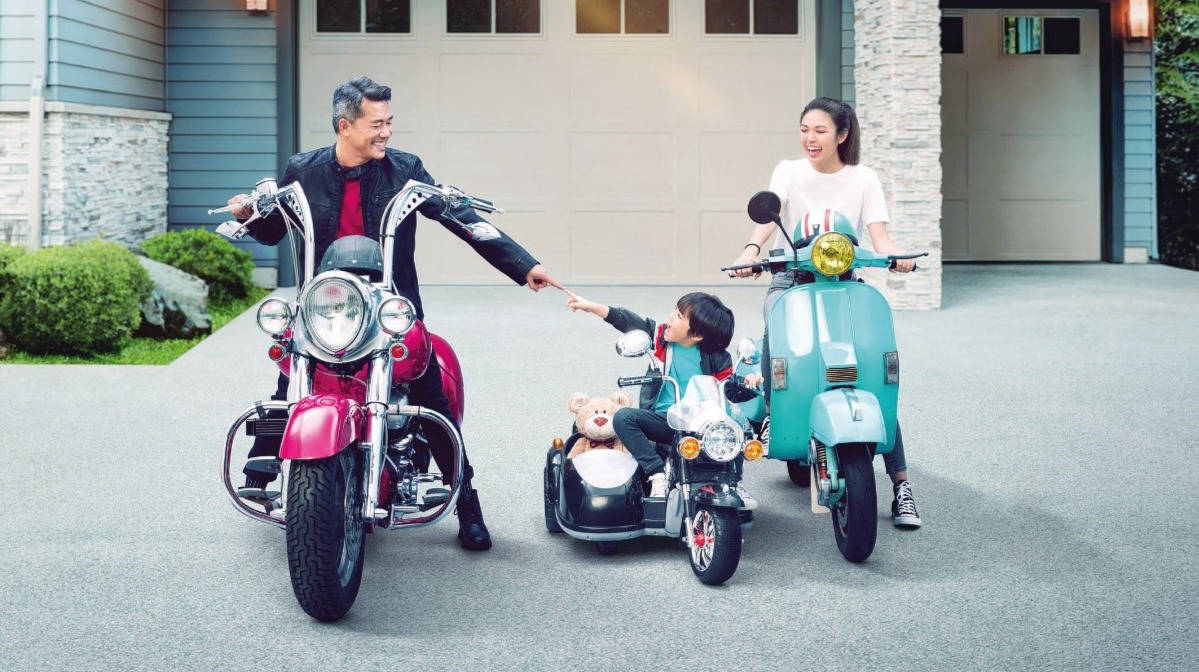 Legacy Planning
You have succeeded in business beyond measure, and one of the best ways to celebrate your lasting achievement is turning it into an enduring legacy. When it comes to passing your wealth to the next generation, life insurance, as one of the possible solutions, offer significant advantages that make the process of legacy planning and wealth succession much smoother and easier.
Life insurance plans may facilitate different aspects of legacy planning, from wealth protection, life protection, wealth and life protection transfer to estate equalisation. This may help you safeguard not only your legacy but the financial prospects of those who matter most to you. What's more, a life insurance policy can be owned by a trust as part of your legacy planning.
Wealth Protection
Life insurance policies can be a good option for safeguarding the financial rewards of your business success. Some include a savings element, thus not only giving you a lifetime of protection but potentially serving as a wealth management tool to further accumulate your wealth for the long term. While you are growing the cash value of your policy with the premiums you pay, you may receive regular cash bonuses and dividends under the policy, subject to terms of relevant policy and market conditions, which you can use to further build on your wealth foundation. Some life insurance policies come with a policy value management feature to give you more financial certainty by locking-in a portion of your life insurance policy 's net cash value.
Life Protection
As a business owner, you may be aware of the importance of removing uncertainty through careful planning. Likewise, you may want to eliminate the possibility of leaving your heirs exposed financially in the wake of unexpected events. A life insurance policy typically protects the insured person's heirs with a sizeable death benefit in the unfortunate event of his/her untimely passing. While some countries outside Hong Kong may impose estate duty, the death benefit from your life insurance policy may be exempt from estate duty or inheritance tax in some jurisdictions under the right circumstances. Your life insurance policy may therefore help you pass on assets to your heirs in full. You are advised to seek the opinion of a professional tax advisor on the legacy planning and wealth transfer advantages of owning a life insurance policy in relation to tax.
Wealth and Life Protection Transfer
In business as in personal life, it's good to have the flexibility to respond to new developments by making the necessary changes to your plan. That's why some life insurance policies allow you to change the life insured (subject to the approval of insurance company, and the terms of the relevant insurance policy), which gives you the option to pass on your wealth and life protection to the next generation at an earlier time if you wish. Alternatively, you can appoint a trust as the owner of your life insurance policy. This not only gives the policy the advantages of professional asset management but enables your designated beneficiaries to enjoy some of the benefits of owning assets without the burdens of outright ownership. At the same time, some life insurance policies in the market also allow you to change your designated beneficiary(ies), so you can have the flexibility to allocate your insurance proceeds by making corresponding arrangements with regard to your life insurance policy.
Remarks: Change of life insured is subject to evidence of insurability and approval by the insurance company which is based on the underwriting conditions of the life insured. Any such request will be assessed on case-by-case basis and is at the insurance company's discretion, with consideration of multiple factors, including but not limited to the change in underlying claim risk, change in policy term, latest economic outlook; and is at the company's discretion.
Estate Equalisation
Sometimes people want to divide their assets evenly but not all assets and holdings can be easily divided into equal or defined portions. Purchasing a life insurance policy can be a good way to ensure effective distribution, so that, if you wish, all your beneficiaries would receive nearly equal shares of your estate.
The Beauty of Legacy Planning
(The information shown below is intended as a hypothetical case, it is a general summary and for illustration purpose only, subject to the terms of the relevant insurance policy)
With careful legacy planning, you may not only potentially optimise your post-retirement liquidity but also retain the option to transfer the balance of your wealth to your heirs in the future.
Scenario: Business owners Mr. and Mrs. Client have an estate worth approximately HKD10 million. They would like to leave HKD3 million to each of their two children as inheritance.
Without Legacy Planning:
Mr. and Mrs. Client have to ensure they spend no more than HKD4 million during their retirement in order to leave HKD6 million for their children's inheritance in their will.

With Legacy Planning:
A life insurance policy (with an amount of sum insured of HKD4 million1) can be purchased with life insured as either Mr. or Mrs. Client by paying HKD1 million as a one-off premium. Another HKD2 million can be put aside for their children's inheritance through a will. This will make HKD7 million available for Mr. and Mrs. Client's retirement, twice as much as the retirement reserve they would have with no legacy planning.
1 The figures in the example are hypothetical and for illustration only. The actual amount of sum insured will vary from product to product of different insurance company based on a given premium amount, and the premium amount is based on the life insured's gender, age, smoking habit, country/region rating of permanent residence and other underwriting considerations. Please refer to relevant product materials for details.
Remarks
All figures above are illustrative. They are neither guaranteed nor based on past performance. Actual figures may differ.