Live Chat: The Best Sales and Customer Support Assistant | Article – HSBC VisionGo
Live Chat can be a "store manager" of your eCommerce. How exactly can it help your business? What are the right solutions and manners? Please check ou
Marketing · · 3 mins read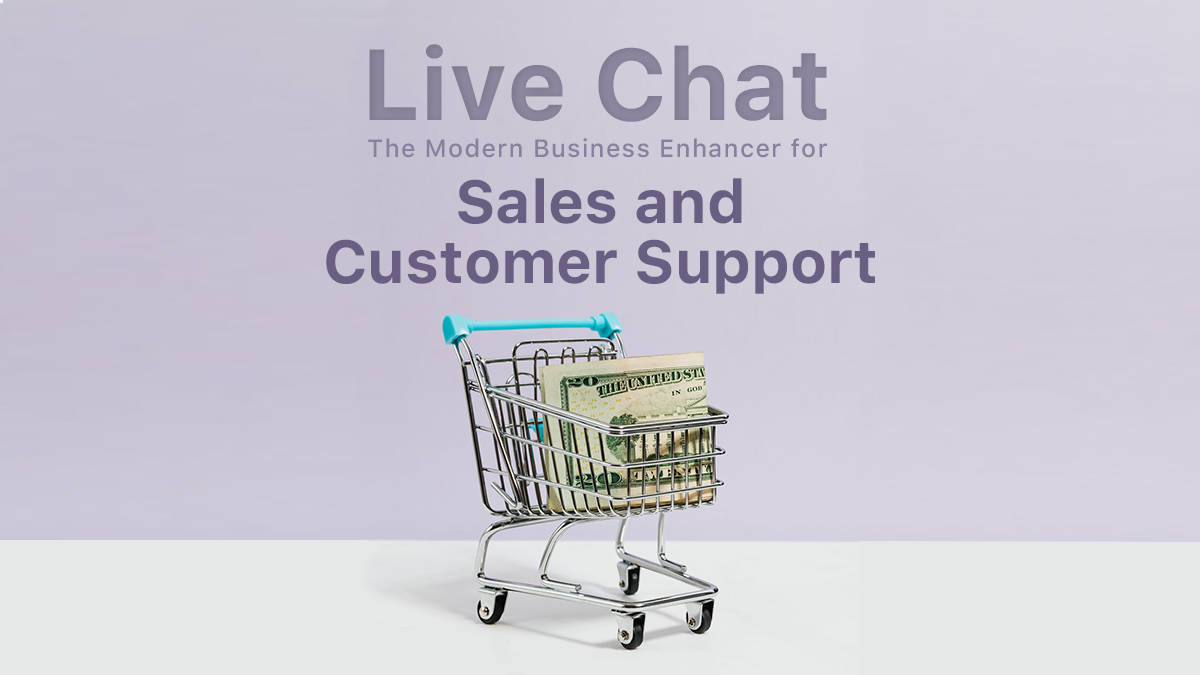 Customer service is evolving alongside technology. Thanks to the internet, now the business is running round the clock and without geographical boundaries. You might base in Asia, but your customer on the other side of the world might just google your products or services out of your "office" hours.
How to make sure they are well taken care of?
When you enter a store, you expect that a salesperson will greet you, or at least you can find someone to help if you need it. Customers would not expect less when it comes to eCommerce stores. Who should be the 24-7 store manager? Live Chat can be your eCommerce store manager.
See more about Live Chat and eCommerce in our Shopify X Live Chat guide.
-------------------------------------------------------------------------------------------------------------------------
Of those who prefer live chat, 79% said they did so because they get their questions answered quickly, 51% did so because they could multi-task, and 46% agreed it was the most efficient communication method. (Source: Econsultancy)
-------------------------------------------------------------------------------------------------------------------------
With Live Chat, We don't need Email, Calls, and SMS.
Every brand wants to connect with its customers, and very often, a tremendous amount of marketing effort is worth reaching a single customer at the right moment. What about the moment when the customers want to find you? You can seize the opportunity with the Live Chat function. This is an online application you can easily install on your website to offer real-time customer support.
So how does this "store manager" looks like?
Just have a look at the lower right corner now. You can see the "chat with us" icon. That is our virtual store manager, who is ready to chat with you.
Live Chat is generally displayed as a widget located at the bottom right of a website. The interface is like a chatroom. Before the conversation starts, customers are often required to enter their credentials, e.g., names, emails, phone numbers, etc. That is paramount for the seamless integration between your CRM, social channels, and the Live Chat function. Also, customer support will know who they are speaking to. On some popular CRM integration platforms such as SleekFlow, the agent can retrieve the chat history or even the purchase history in a second. That enables a more tailor-made and fruitful conversation for your customers.
SleekFlow can integrate social channels and Live Chat.
Installing a Live Chat function on your website is effective. Instead of opening a new tab and drafting an email, the customers can seek support while staying and browsing your website. Comparing to emails, customers expect a shorter response time.
-------------------------------------------------------------------------------------------------------------------------
Why Live Chat is Useful for Your Business?
"Live chat has the highest satisfaction levels for any customer service channel, at 73%, compared with 61% for email and 44% for phone. (Source: Econsultancy)"
The popularity of Live Chat is increasing. You can randomly go to some websites, and sometimes you will be welcomed by a pop sound from the Live Chat widget. Let me list out five things.
Live Chat's Speed
Live Chat can provide straightforward 24/7 support for your site visitors no matter when and where. It is not hard to imagine customers will have greater satisfaction when their inquiries can be answered right away.
Increase sales with Live Chat
It helps sales from lead acquisition to onboarding. Since they cannot see the physical products, customers need support when making an online purchase. That is the reason why they are more likely to convert on sites with Live Chat.
After the purchase, an order confirmation can be automatically generated on the Live Chat Chatroom. This allows more effortless follow-up for the customers.
Consumers who use chat are 2.8 times more likely to convert than those who don't.
- Forrester
Reduce costs
Apparently, it takes a long time to draft an email reply. It might also involve lengthy back and forth. It needs more people to maintain a hotline call center. But Live Chat agents can manage multiple conversations simultaneously. Also, a chatroom environment allows short answers to address the customers' issues quickly.
Customers love to use Live Chat
Live Chat is convenient and easy to use as the customers are familiar with the Chatroom interface. Besides, it is embedded on the website so that customers can get immediate help on the spot.
In conclusion, Live Chat can improve the overall support experience for customers and raise the ROI. It is more responsive and engaging. It can be your comparative advantage before it becomes more prevalent.
-------------------------------------------------------------------------------------------------------------------------
What You Should Use with Live Chat to Streamline your Sales and Customer Support Process
Are you interested in installing the Live Chat function? Welcome on board! There are many Live Chat widgets in the market providing a wide range of features. You don't need to have them all. Instead, you should pick the right combination. Let's take a look at the six practical features.
Mobile application
The CS team can communicate with customers on mobile phones with an app.
Live Chat Triggers
You can customize the live chat response according to different triggers. For example, you can set greeting messages according to the page content.
.
.
.
Land on SleekFlow to read the full story