Luxury firms look to livestreaming to boost China sales | Article – HSBC VisionGo
From brands to broadcasters – how livestreaming e-commerce started to get used more in China by luxury goods firms during the coronavirus lockdowns
Marketing · · 2 mins read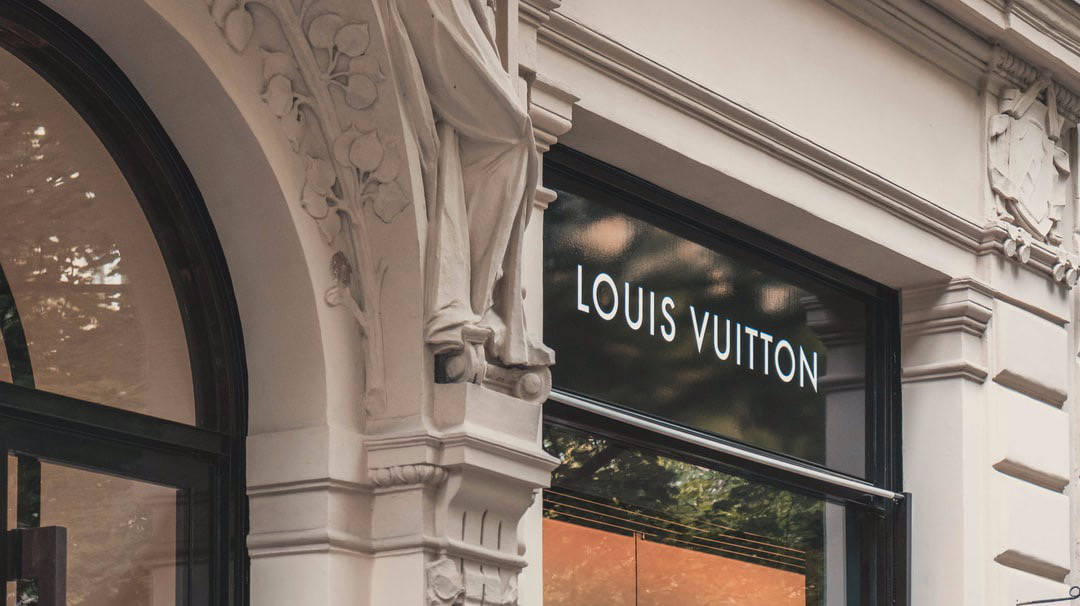 Like all consumer goods firms, the luxury labels are desperate for the coronavirus crisis to come to an end. After all, a trip to a flagship fashion store is about as far from the definition of shopping for essential items as you can get. And with retail operations grinding to a halt across Europe and North America, the sector is counting on its favourite customers – the Chinese – to get the cash tills ringing again.
Most of the biggest brands have already announced reopenings of their stores in China, although footfall at shopping malls is still down with visitor traffic back to about half of pre-pandemic levels, says HSBC Qianhai Securities head of research Steven Sun.
For some the difficult times have meant an unexpected diversion into the digital world, including a livestreaming debut for Louis Vuitton on Xiaohongshu, the popular social commerce platform known in English as Little Red Book.
The French brand was the first of the high-end fashion houses to dip a toe into this kind of interactive broadcast last month, with a livestream hosted by fashion blogger Yvonne Ching. Viewers flashed emoji-filled comments across the screen during the hour-long broadcast. Many were enthusiastic, though some complained that the marketing push was too low-end for the luxury firm.
Luxury labels have been cautious about online marketing, worried that going digital might damage their cachet. By definition they want to project an elite, exclusive image. How that marries with the universal reach of the internet or the ubiquity of much of the social media world is open to question, which is one of the reasons why online accounted for just 9% of sales of luxury goods in 2019, according to data from consultancy firm Bain.
Of course, the premium labels have plugged into China's digital ecosystem before – though mostly to build brand awareness in a more targeted way. Generally they have avoided livestreaming altogether, seeing it as too much of a step towards the lower-tier market.
The coronavirus has forced a change of heart, accelerating the move into digital in all aspects as the pandemic stifles store visits from shoppers. With cashflows drying up, more brands are turning to social shopping and digitally savvy key opinion leaders (KOLs) as a way of shaping consumer preferences. In another example Italian fashion house Miu Miu has followed its sister brand Prada in launching a flagship store on Tmall, a marketplace operated by online giant Alibaba. Both brands will start doing business through a series of Tencent's WeChat Mini Programs later this year as well, showing how the fashion world is trying out new ways of making sales.
Another victim of the coronavirus was Shanghai Fashion Week, which was cancelled in its traditional form at the end of March. But it then tried something different by teaming up with Tmall as the first of the world's major fashion events to livestream its roster of runway shows. For some of the brands that meant a chance to be more nakedly commercial in approach. Designers dropped in to the livestreams to pitch their products and audiences could go straight to Tmall to buy the collections in what the fashion press was describing as a "see now, buy now" format.
Another benefit of the switch was that millions more people got to participate. Tickets to the top shows in Paris and Milan are like gold dust but the cat walks in Shanghai were available for all to see, with more than six million people tuning in to shows on the first day. Women from the ages of 26 to 35 in first- and second-tier cities made up three-quarters of the viewers.
Whether this will set a trend for fashion shows in the future remains to be seen. But other consumer goods firms have embraced livestreaming enthusiastically (see WiC448) and it would be foolish for the fashion houses to turn up their noses completely, given the size of the audience and the proven enthusiasm in China for buying online.
To get a complimentary subscription to Week in China courtesy of HSBC, click this link:
https://www.weekinchina.com/visiongo/?utm_source=vg