Online fast-track for SMEs | Article – HSBC VisionGo
An e-commerce platform helps small firms plug into rapidly expanding cross-border e-commerce business.
Marketing · · 5 mins read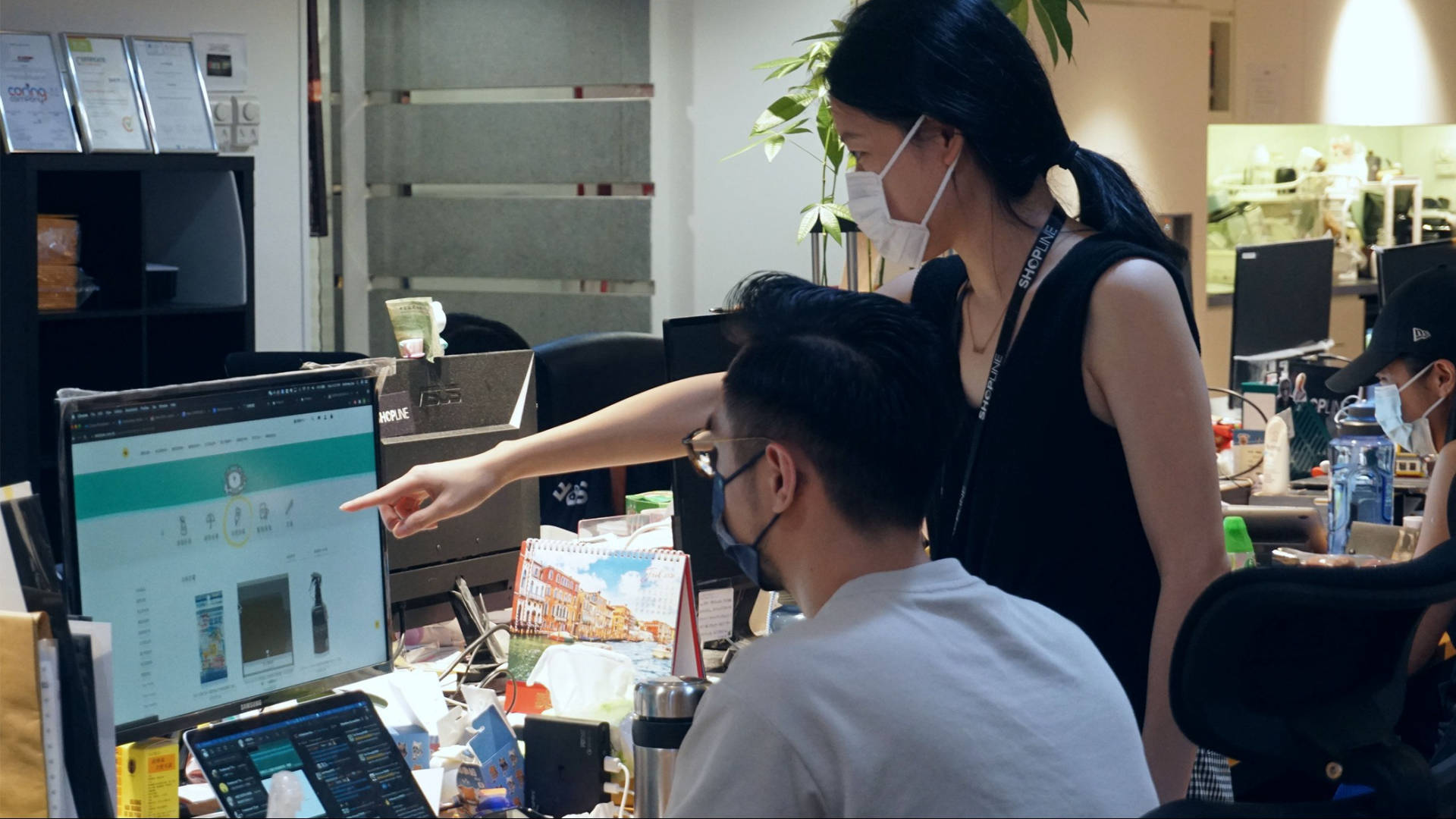 E-commerce platform SHOPLINE began with a rented desk in a shared workspace. In just eight years the firm has expanded into a team of more than 600 people. The Hong Kong-based business now covers Taiwan, Malaysia, Singapore, Vietnam, Thailand, the Philippines and Mainland China, serving more than 250,000 companies.
SHOPLINE co-founder and Chief Operating Officer Fiona Liu said the way to success lay in accurately predicting market trends and launching appropriate products or services in response to changing market needs, especially in the Guangdong-Hong Kong-Macao Greater Bay Area. Her description is the first report in the Hong Kong Means Business's series Powered by HSBC – Bridging the GBA.
For example, SHOPLINE is Hong Kong's first online e-commerce service platform to introduce HSBC's PayMe electronic payment system in response to changing needs for payment services.
Blue ocean business
SHOPLINE was co-founded by Tony Huang and Fiona Liu in 2013. Having met at an entrepreneurial competition, the two felt e-commerce in Europe and the United States had matured but was still developing in Asia. They decided to provide e-commerce solutions for small and medium-sized enterprises (SMEs).
"I deeply feel that SMEs lack the resources to build an e-commerce system from scratch," Ms Liu said. "Even if they intend to develop online shopping, it is difficult to allocate funds and staff."
Mr Huang, a product engineer himself, set out to develop solutions to target SMEs and design simple and effective tools for them. Initially, it was a mobile phone application that let merchants easily establish online stores and develop online shopping markets.
Business value
Ms Liu said they had used manual searches for customers in the first year of the business as capital was limited.
"We found good online stores on Facebook and Instagram and invited them to try out until some customers are willing to pay for it, taking our business to the first milestone."
While starting up, she kept talking with merchants to understand their pain points in developing e-commerce businesses, and improved services according to their needs.
A start-up must establish a firm foothold, set development goals at different stages and stick to these, Ms Liu said. Entrepreneurs should not give up when encountering difficulties, and achieve the goals one by one.
The company obtained a HK$9.3 million (US$1.2 million) investment in 2014 and received another investment from Alibaba Venture Fund in 2016. In January 2019, it received a capital injection from Alibaba Hong Kong Venture Fund and China Development and Innovation Accelerator, accumulating US$5 million. The funding let the firm establish itself in many other Asian countries.
Local team
The first stop was Taiwan. "Because we advertised on Facebook at that time, we found that Taiwanese customers responded the best, and they had the greatest demand for the services of opening an online store." Ms Liu said it is important to use local people to build a team and provide localised services: "Because each market requires different services, local insight (knowledge of the local market) is required."
Using online shopping payment models as an example of such changes, she said that in Hong Kong bank transfers were the mainstay in the early days. As network security improved, this switched to credit-card transactions.
"In recent years, PayMe has become very popular because of its reasonable fees. It is the preferred electronic payment platform for 30% of our customers; Online bank transfers are popular in Malaysia, and cash on delivery is still used in Vietnam, while Taiwan consumers are used to picking up and paying for goods at [convenience store] 7-Eleven or supermarket chains.
"Making good use of local connections and first-hand information knowledge, and to understand market differences, are key factors in expanding business." She pointed out that Southeast Asian customers generally like to maintain close interactive communication with consumers through social media, while customers in Mainland China focus on promotion. "Therefore, the services we focus on promoting in each market are not exactly the same."
Ms Liu said trust among team members is vital. "Before the epidemic, I would personally go to various offices to learn about local developments every quarter. This is the most direct way to capture the pulse of the market. I will also listen to the opinions of the team and customers, even if I don't fully understand it. I will respect, trust and accept their suggestions."
E-commerce requires a wide range of work, including online store design, promotion, payment platforms and logistics support. The company must also design appropriate product functions or solutions to meet diverse market needs, so customers can choose according to their needs, improving the firm's unique nature and competitive advantage. Noting Asian consumers' preferences, SHOPLINE provides customers with value-added services, allowing consumers to enjoy discounts on Cash Dollars rebates, birthday gifts, buy one get one free and other promotional offers. The firm would also help companies with their customer relationship management (CRM) to understand different buyers' purchasing patterns and needs.
Creative marketing
The rapid development of e-commerce also means that the market is more competitive. Ms Liu believes the market is changing rapidly, and companies need to be more flexible in providing services in response to the market, such as supporting tools that help SMEs promote products through social media, making it easier for them to receive orders.
"For example, during the COVID-19 epidemic lockdowns, consumers cannot go out. Live broadcast (real-time promotion) has become a popular publicity mode. It is a bit like the previous TV shopping but the platform is different. A Singaporean customer used our new service when selling beef steak live. Allowing viewers to reserve products during the live broadcast and display shopping discounts after the live broadcast stimulated the audience's desire to place orders."
Following trends is just the start, sellers must accurately predict the market-leading trends. SHOPLINE provides artificial intelligence advertising solutions, simplifies the process, and analyses big data to make the most cost-effective advertising recommendations. These services also help mainland companies expand overseas online shopping markets.
Domestic enterprises go out
The company set up an office in Shenzhen in 2018, starting in Guangdong to develop cross-border e-commerce business in Mainland China. Ms Liu said several mainland policies such as the 14th Five-Year Plan and Dual Circulation economy are good for e-commerce development in the Mainland. The company is now based in Shenzhen and is also optimistic about Greater Bay Area opportunities.
"Many mainland cross-border e-commerce companies are interested in developing the Asian market but more choose to develop online sales in Europe and the United States. We provide mainland companies with website building, marketing, payment and logistics services so they can sell globally with peace of mind."
Cross-border e-commerce in the mainland has reportedly grown nearly 10-fold in the past five years, transforming foreign trade, and has played an important role in stabilising foreign trade especially under the impact of the epidemic. Authorities will improve cross-border e-commerce development support policies, actively promoting development of overseas warehouses and develop market procurement trade methods, and further promoting international exchanges and cooperation to boost logistical piggy-backing by small, medium and micro enterprises, and promote expansion of mainland brands and dual-innovation products internationally market.
Ms Liu said fashion clothing and accessories have always been the most popular lines for SHOPLINE customers, followed by consumer staples, beauty, food, maternal and child products, and 3C (computer, communications and consumer electronics) products.
"During the COVID-19 epidemic buying food online became a new trend. In addition to live broadcasts to promote beef steak, there are also hot pot restaurants selling frozen dim sum online; travel agencies have used their established overseas networks to sell souvenirs from all over the world."
Indonesian promise
"I believe that the electronics sales market in Asia, including Mainland China, still has great growth potential in the next give to 10 years, and SHOPLINE's next development goal is the Indonesian market. Because the local population is huge and the economy continues to grow, there are also many small and medium-sized enterprises interested in expanding the e-commerce market."
SHOPLINE tools will also help SMEs in one-stop management of different sales channels, including various online platforms, social media and even physical stores, to save time and human resources, and improve inventory management efficiency.
"We are also happy to share our experience in developing the Southeast Asian e-commerce market with SMEs, so they can quickly master the know-how and avoid wrongdoing."
T-box member discount
The HKTDC Transformation Sandbox (T-box) is committed to helping Hong Kong SMEs accelerate their online transition to gain a foothold in Hong Kong and open up the Southeast Asian market. Hong Kong companies can easily take the first step in e-commerce. In addition to the free trial of the SHOPLINE service for one and a half months, T-box members can also enjoy a 10% discount on online shop or an additional month of free service, and the first social media promotion fee is waived.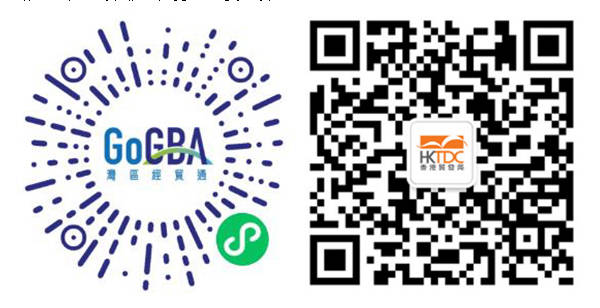 For all the latest information on SME and start-up support, visit https://hkmb.hktdc.com/en
Get ready to the post-pandemic world, check out the new products and services in sourcing.hktdc.com