Prepare for your first business account application | Article – HSBC VisionGo
Opening a business account should be one of the first priorities when starting a business.
Finance · · 4 mins read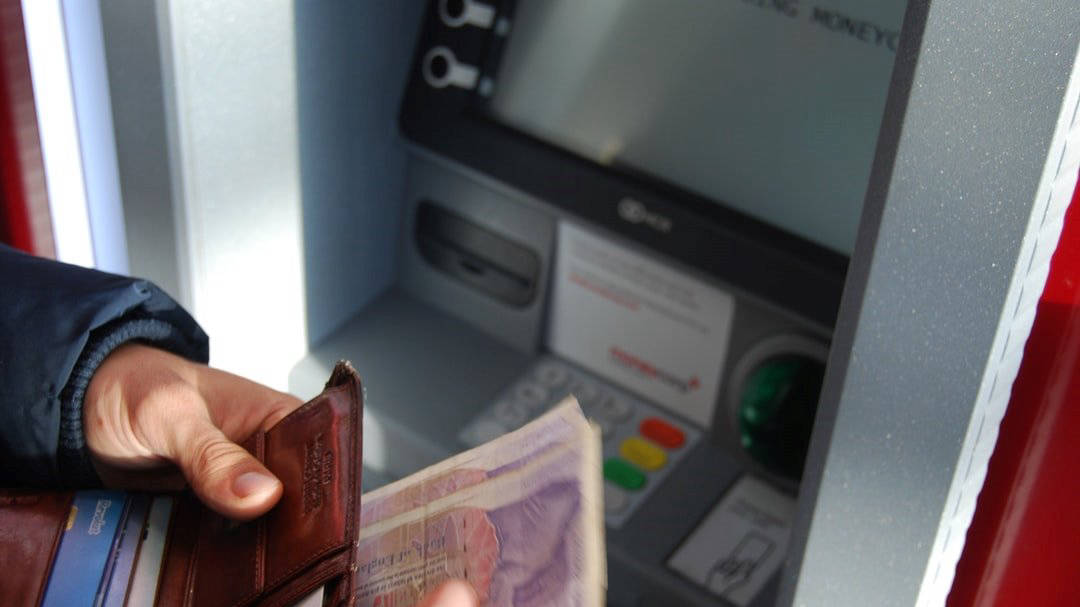 Prepare for your first business account application
Banking should be as simple as possible, especially for business owners who would rather spend more time on growing their business.
Some small business owners use their personal bank account for business purposes, thinking that managing a separate business bank account is inconvenient. However, using personal bank accounts for any business purposes, such as making payments to suppliers, can trigger concerns from banks if questions about the transactions remain unanswered.
Opening a business account should be one of the first priorities when starting a business. We encourage you to check your eligibility and supporting documents required so that you are better prepared for the business account application.
Is your company eligible to open a business account?
Banks look at each business account application case by case, and documents required vary based on the applicant's business nature. Here are a few examples:
Case 1: I have just started my business. As a startup, we have very limited business track record. Does that mean I am not able to open a business account?
Starting a business is not easy, especially with limited resources. There are banking solutions tailor-made for a startup available in the market.
Banks want to understand the nature of your business, and sharing your business proof can help the banks to visualise your business.
Usually, business owners can provide any business proof such as sales contract, supplier invoice, rental agreements (stamped lease or virtual office agreement) to show that there is a genuine business going on.
Business owners may share more details about their expertise and professional background to facilitate the application. For example, if the owner is running a digital startup, he/she can provide relevant experience in the industry, such as working proof in IT industry previously, or evidence of awards or participation in open competitions or accelerator programmes.
Case 2: My company is based in the U.S. and is now planning to expand our business into Hong Kong. As an overseas company, I heard that Hong Kong has very strict anti-financial crime laws, and opening a bank account is complicated.
Hong Kong has long been an international commercial centre, and many multinational companies operate here. Banks in Hong Kong are experienced in serving overseas companies, while at the same time taking financial crime prevention seriously.
With this in mind, banks need to know the purpose behind a company setting up a business account in Hong Kong so that they can work closely with governments and regulators to prevent potential financial crimes.
If the company maintains a bank account with another overseas bank, business owners can bring along recent banks statements. Having a good track record with another bank will likely smoothen the account-opening process.
Also, shareholders or directors, depending on the company type, may need to visit the bank in Hong Kong or its overseas branch in person for identity verification purpose. Here are some common questions that you should prepare for before going to the account opening appointment to show full understanding of your business.
→Details about your business – industry, business model, product/service offered etc.
→What is the expected annual sales turnover?
→ Which countries do you do business with?
→ Why do you need a business account in Hong Kong?
Case 3: I am a startup owner who wants to keep banking services simple and straightforward. Can I open an account with affordable and easy online access to banking services?
Most banks now offer easy and affordable banking solutions, which suit the needs of startups with limited resources. Taking HSBC as an example, the bank has a new proposition called "HSBC Sprint Account" that provides a simpler and smarter banking experience for small businesses and startups.
This integrated banking account is designed for the early-stage companies, offering easy access to affordable banking services and solutions, as well as a raft of value-added benefits such as cloud-based HR & payroll software integration and accounting software integration. These "beyond-banking" benefits can help startups to streamline their operations and enrich decision making with relevant insights.
Application of HSBC Sprint Account is relatively simple. Businesses can apply for an HSBC Sprint Account online, upload identity documents via the HSBC HK Business Express mobile app and complete the required identity checks. Applicants can enjoy first year waiver on minimum account balance.
For more information about HSBC Sprint Account, click here.
What types of business documents should I prepare when applying for a business account?
Exact documents required for account opening vary based on the applicant's company type and business nature. Please note that below checklist is generalised for your reference only. You may be asked to provide supplementary documents if necessary.
You can click here to view a full checklist of supporting documentation required by HSBC or read below to have a brief idea of documentation that is needed for account opening.
For all business types:
Proof of identity documents
-Hong Kong ID card/Passport with valid visa (if applicable)
Evidence of business activity documents
-Bank statement from other banks
-Business address proof
-Any business proof and business plan to highlight the core of your business

(Acceptable business proof includes: sales contract, invoices, employment agreements, confirmed order, insurance policies etc.
For newly established company, latest financial information/source of wealth of the Beneficial Owners such as tax demand note, bank statement of personal account, or agreement with potential buyer or supplier can be regarded as business proof.)
Company documents:

For sole proprietorship/general partnership
-Business Registration Certificate
-Business Registration Form at Inland Revenue Department
Caption: Sole proprietors are required to provide Business Registration Form-Form 1 (a) (As shown on the left); and General Partnership businesses are required to provide Business Registration Form-Form 1 (c) (As shown on the right)
For a limited company
-Certificate of Incorporation (CI)
-Articles of Associations of the company (M&A)
-Incorporation Form (NNC1/NNC1G) or Latest Annual Return (NAR1)
If you are interested to apply for a business account via HSBC website, visit https://www.online-banking.business.hsbc.com.hk/portalserver/onboarding/en-us/account-opening to fill in business details, submit company documents and arrange an appointment at your nearest HSBC Business Centre.